Style
Studio Visit: K&R Ceramics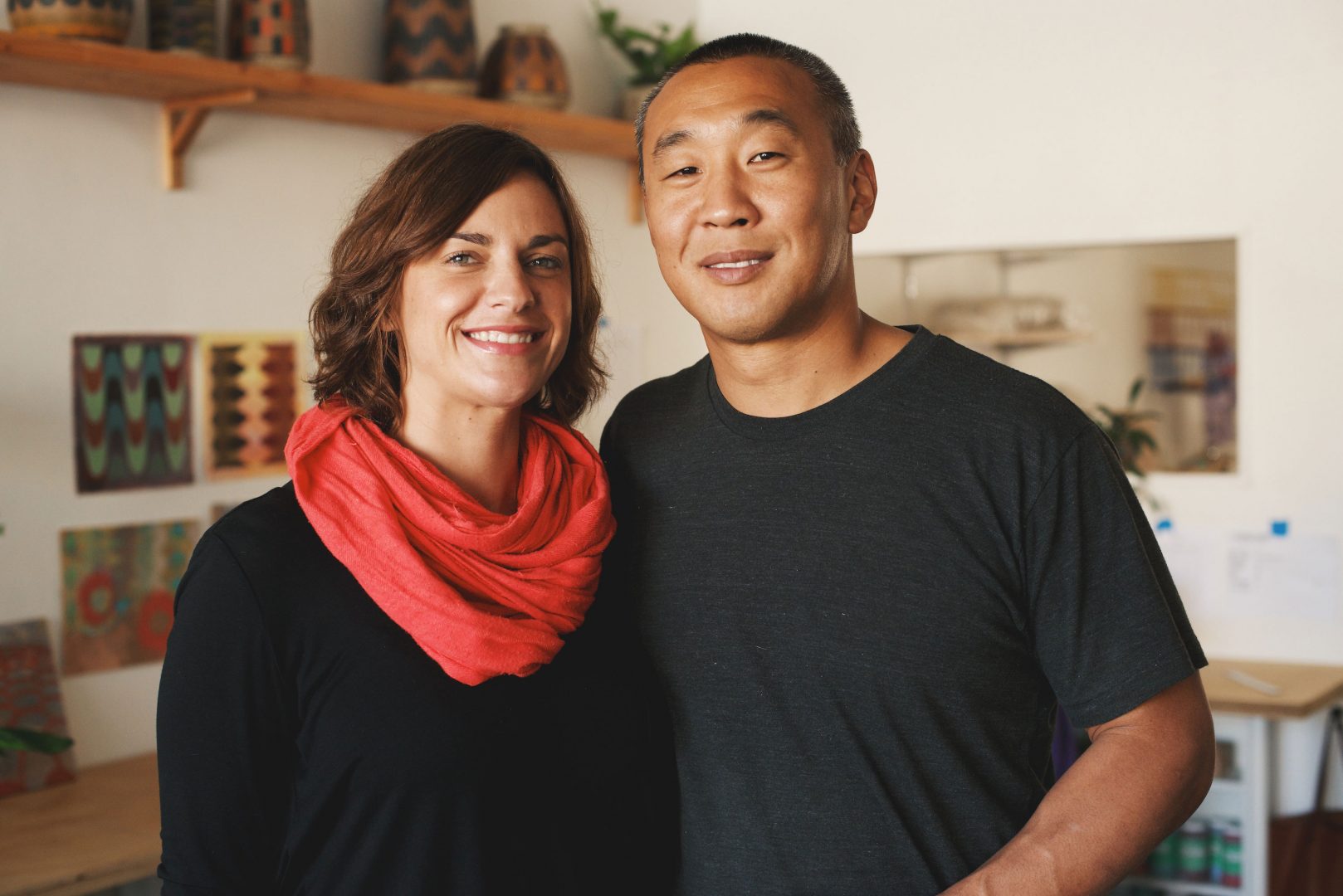 I was first introduced to K&R Ceramics when I discovered some of their pieces at General Store. The product of artists and partners Kat Hutter and Roger Lee, each high-fired stoneware piece is hand-thrown by Roger and hand-painted by Kat in their LA studio. Beautiful and distinct, they combine earthy natural clay textures with classic shapes and graphic surfaces patterns, and I now have several of their special pieces throughout my home. Kat and Roger were kind enough welcome us in for a peek at their creative space and process. I hope you enjoy this look inside. XXJKE
R+T: How and when did you enter into the world of hand-thrown ceramics? What was it that drew you to this art form?
Roger: I started working in ceramics right after high school. Taking my first class at Santa Monica College, I was exploring the things that a carefree teenager would at the age of 18. I had taken classes in Photography and Architecture/Drafting, but there was something very satisfying about the material and process of clay, and the fact that I could create an object that I could use.
At the time, I had just moved into a tiny studio-apartment in Venice Beach. Now this was in '93, where much of the town was occupied by creative and transient lifestyles. There was a sense of freedom and earthiness that drew me towards a lifestyle where I wanted to make everything I used; cups, bowls, ashtrays, and things for "recreation". So naturally, ceramics was a medium that I invested myself in and fell in love with. Not to romanticize this too much, but I did feel a connection to the earthiness of the materials and the primitive process of firing the earth's materials. I truly believe my attraction to ceramics was more of a primal curiosity.
It has been over 20 years now, and I still find that there are lessons to be learned by the material and process. Now, being that this is our livelihood, we are finding ways to make it work for us in our everyday lives.
R+T: Tell us about how your collaborative endeavor came to be (both as partners and artists)…
Kat: We met almost ten years ago in Clemson South Carolina while attending graduate school at Clemson University. Roger was studying ceramics, and I, painting. Our studios were right down the hall from one another. Roger would skateboard by my studio as I would try my hardest to pretend I did not notice, which did not work so well. Our devotion to making work, and our similar work ethic is what made us realize we would make a good team, and it grew from there.
We have moved around a lot, lived in various parts of the United States, and worked many jobs, but have felt studio time was the most important thing to carry on. So, coming up with this collection was only a matter of time for us. Through any job we had we would always make time to create (painting, sculpture, pottery) thus, K&R was born. Our very first collaborative effort was a plate and sculpture made in a garage while living in Portland Oregon about 8 years ago. Looking back, we realize that there was never really a separation between our lives as a couple and our lives as artists together, they were always in sync and we think this is how we have been able to make this whole crazy thing work.
R+T: Can you share some of your sources of inspiration?
Kat: Our inspiration comes from so many different places it is hard to pin it down sometimes. We are constantly looking into our art books, trying to get to contemporary exhibitions, and broadening our influences outside of the art world. However, our biggest source of inspiration is our own daily lives, and what surrounds us, wherever we may be. We have lived in many places in the U.S. and experienced all the different cultures that exist there. Our life has taken us to the Midwest, the South, Pacific Northwest, High Sierras, and Northern California. Finally, we have landed happily back in Los Angeles, where Roger is from. Here, we have found the spirit of the California lifestyle, inspired by the oceans, the beaches, mountains, and the vibrancy of the city to be major sources of inspiration. We have actually started a photo collection of our experiences with California landscapes as reference for a larger project in the works for 2016. We love the grit, passion, color, texture, and layers L.A. has, and feel it is the right place to be for what we are doing. We have found a great community here that is very open to new ideas, which is so important.
R+T: What does handmade mean to you?
We feel that the term "handmade" speaks of a process, material, and ultimate craftsmanship of a piece. We see something that is handmade as a direct reflection of the person who made it, therefore something that someone has taken the time to consider thoroughly in every aspect of the process of making. The terms Handmade and Craftsmanship are synonymous to us. We like to think that every piece we put out into the world is well-crafted as well as preserving the spirit of a handmade object. We see our work as an extension of ourselves.
R+T: Tell us a bit about your collaborative process…
Kat: The most collaborative part of our process usually happens outside of the studio when we are out, exploring, or researching new ideas. Sometimes conversations start with a new project someone proposes to us, whether that be an installation, pottery request, or a new shop inquiry. We like to talk about the big ideas together – forms, color palettes, and overall aesthetic of new work. We are also constantly talking about when and how to introduce new pieces or patterns. Because a lot of what we do currently is production pottery, keeping the process flowing in the most efficient way is also a big part of what we are always discussing. However, our knowledge of materials is more independent. When in the studio, Roger creates considered and simplified forms that act as canvases for me to paint on, and when I paint I am always considering the form and what will work to show off his beautiful shapes. After all these years of building up technical skill and experimentation, with K&R we wanted to come back to our basic understanding of form and function. We just wanted to focus on a collection of minimal, functional pieces with emphasis on surface and texture.
R+T: Your hand-thrown, hand-painted pieces are so distinct.. Can you share a bit about your materials and techniques?
Kat: Roger throws all the work on the same wheel he has had for over 20 years. After the work is thrown, trimmed, and dried it is passed on to me. I use layers of underglaze to paint the patterns, all by hand, no stencils or templates. The work is then fired, glazed, and fired again in a cone 10, high-fired gas kiln.
Roger is influenced by the idea of everyday function and utilitarianism. However, we do like to put our own voice in the forms through their simple shape and pattern rooted in the laid back Southern California lifestyle. The patterns are constantly changing, but come from my love of repetition. The history of pattern and decoration crosses boundaries of time and culture, and human expression. K&R patterns stem from geometric shape that has followed me throughout my entire artistic career. The stoneware Roger uses also has that connection to history, and the raw material of something from the earth that clay has always had.
R+T: If you had to, could you pick a favorite piece or collection?
Kat: This is an area we definitely differ in opinion! I would have to say my favorite pieces are some of the large scale vessels we have recently worked on, as they provide lots of surface area for me to really explore pattern and painting in new ways. But my all-time favorite works are Roger's sculptures. Not many people have seen them yet, but he has a new body of work in progress and prepare yourselves folks….it is incredible stuff!
Roger: Ah yes, my sculptures. I have a body of work that I started in school that has to do with my perception of form and sensual objects. This body is always a work in progress as I continue to explore these ideas. And yes, this would be one of my personal favorites, but my love for ceramics grew when I learned how to throw. I immediately fell in love with the process and learned so much more about the material of clay. I've inherently acquired this skill that I'm so passionate about, and now I get to share that with someone who can equally relate. It would be difficult to pick just one favorite piece, but what Kat and I have created together is very special.
R+T: What is the most rewarding part of your work?
To see others using them.
THE STUDIO
R+T: Tell us about your studio space… How did you find it? What drew you to it? And what impact does it have on your work?
Roger: We recently moved into a new space after working from our house for the past two years. It is a little store-front with awesome light and just the right amount of space for the two of us. We knew it was about time for us to leave the nest, we looked in all the usual places (craigslist, loopnet, word of mouth, etc) but weren't that excited about anything we saw. So we just started looking around as we drove and voila, we saw a small for rent sign on this space and a week later it was ours! We loved the location, the large window (for both showcasing purposes and for natural light), and that we now have more of a public space for studio visits, rather than bringing people into our home. Having a little more separation from our work and home life has also proven to be nice. It has already had a large impact on the variety of work we can have going. Kat has started painting small pieces again, and I have been exploring more sculptural elements. Also, our productivity level has gone up since we moved into the space. New space = new energy.
R+T: How would you describe the atmosphere in your studio?
We like to think the atmosphere is bright, but laid back? We try to keep it professional and clean, but a little mess is good for a working studio! A major part of the atmosphere is our dog Sugaree, as she usually provides for some good entertainment and comfort while we are there.
R+T: Tell us about a typical day in the studio…
Well, after taking Sugaree for a long morning walk, we arrive between 9 and 10 am, and immediate make coffee and tea. Then we both get to our "sides" of the studio and start working. We use the mornings at home to discuss what we need to do for the day, so that when we get there we get right to work. We usually break for late lunch at home, or somewhere in the neighborhood, let the dog out in the yard, and then back to the studio. Our day usually ends around 7. Then, we come home for dinner and relax.
R+T: Is music a part of the process? Who might we hear playing on any given day?
Our playlist range from Jazz to Hip-Hop, R&B, Classic Rock… Today we set our station to Thievery Corporation and let Pandora guide us through its playlist. It's always nice to let the mind wander and let the ideas flow.
To be honest, most of the times we listen to waaaay too much KCRW. But it's our way of keeping in touch with the world outside of our studio.
R+T: Top five workspace musts?
1. KCRW
2. Caffeine AM / Beer PM
3. Sugaree
4. Natural light
5. Plants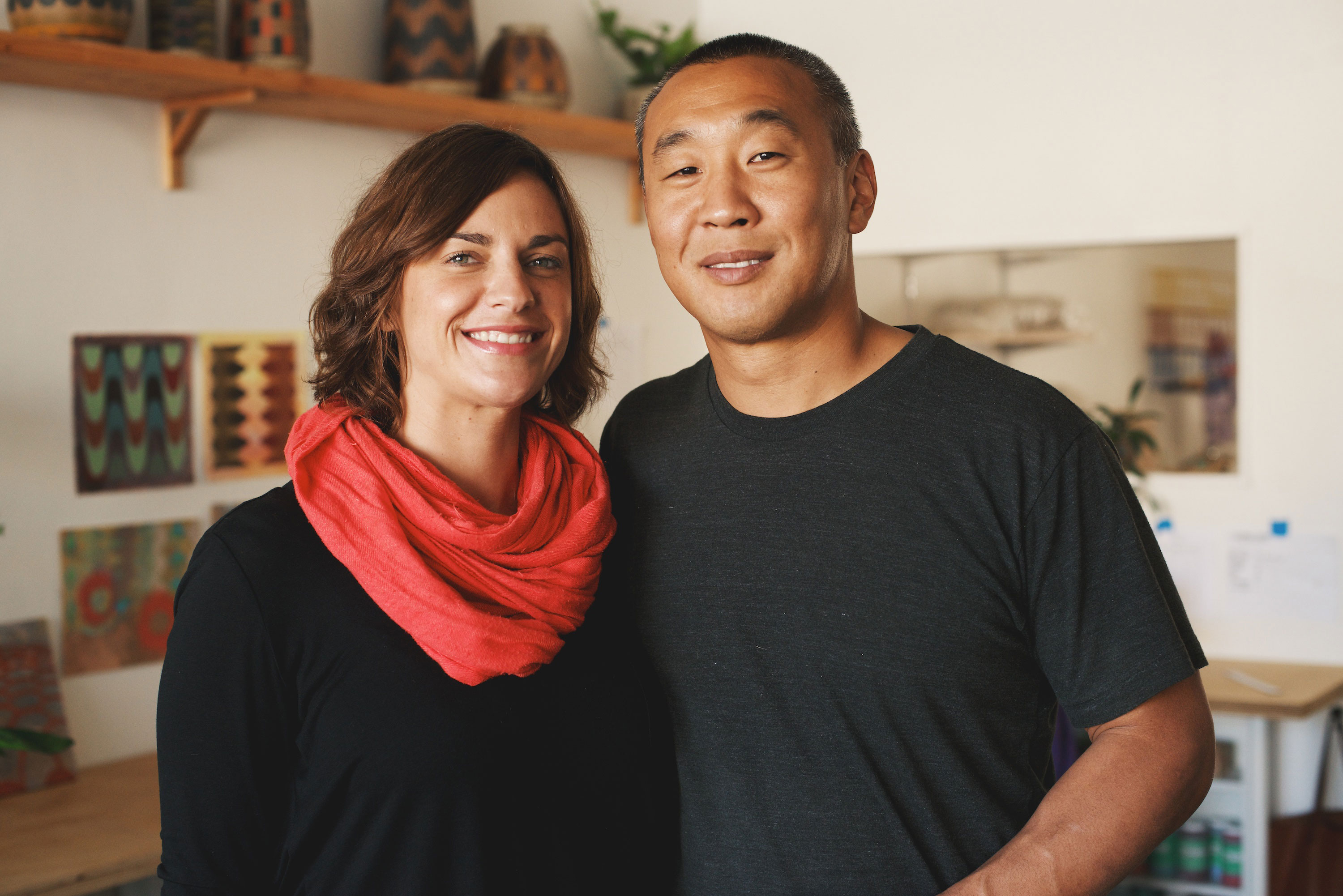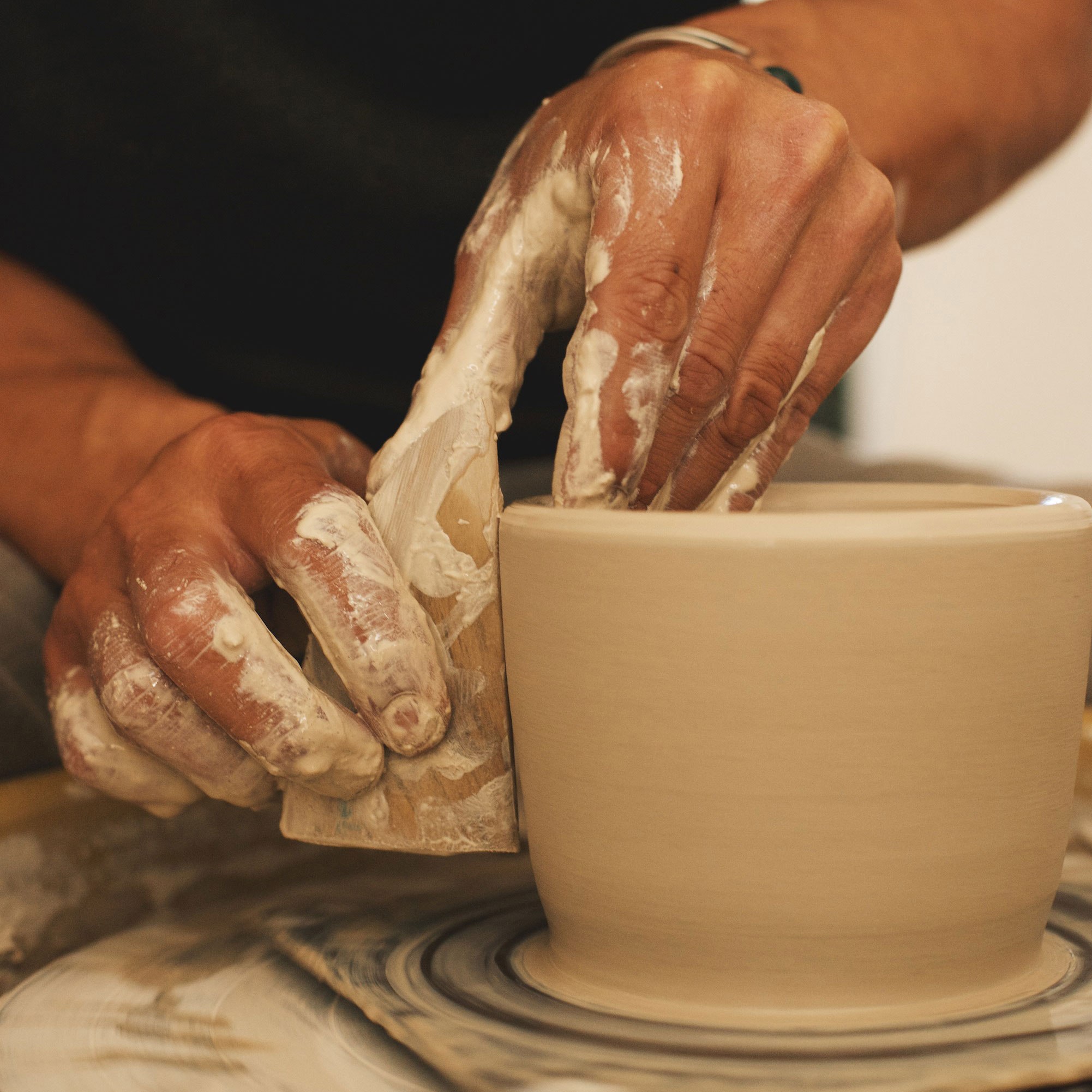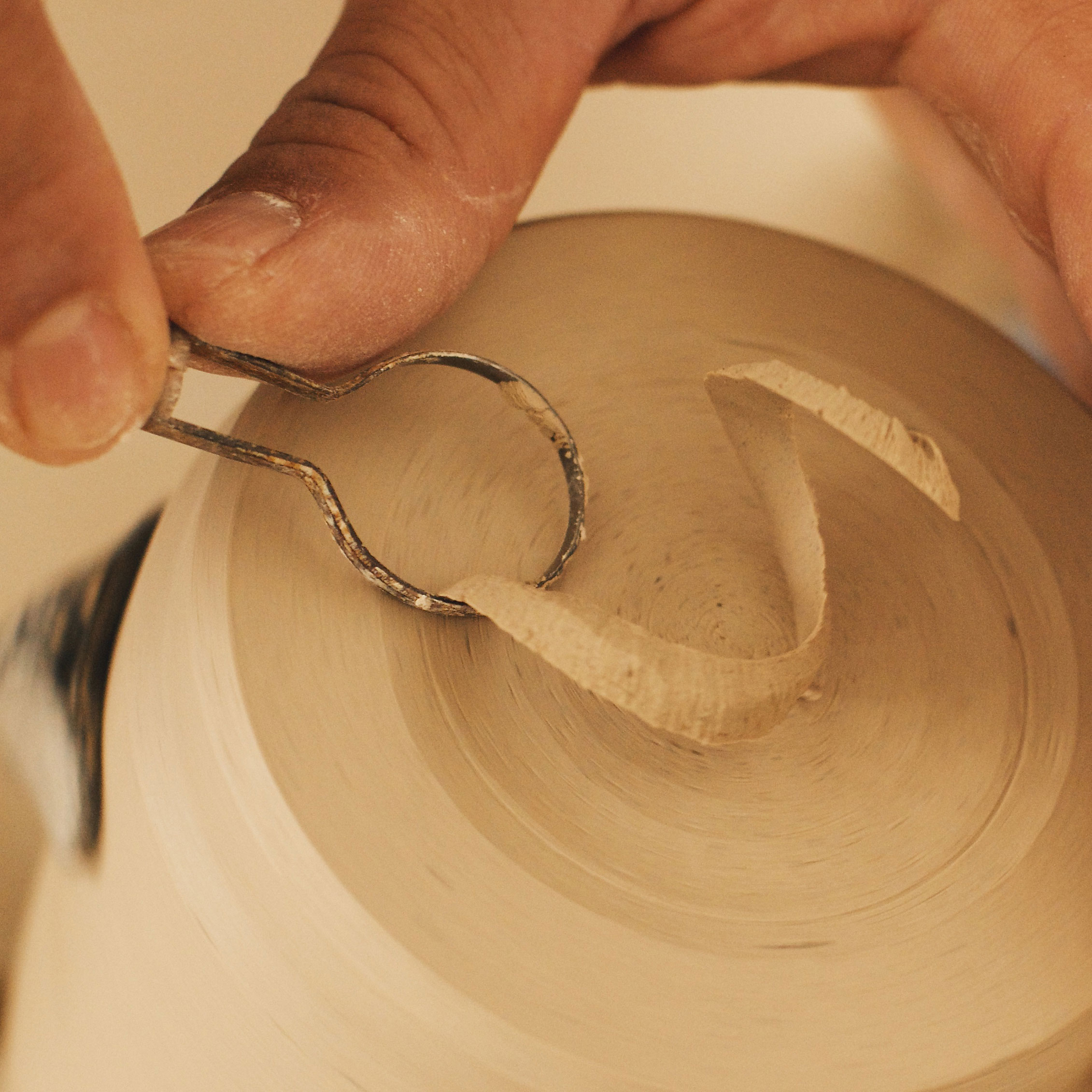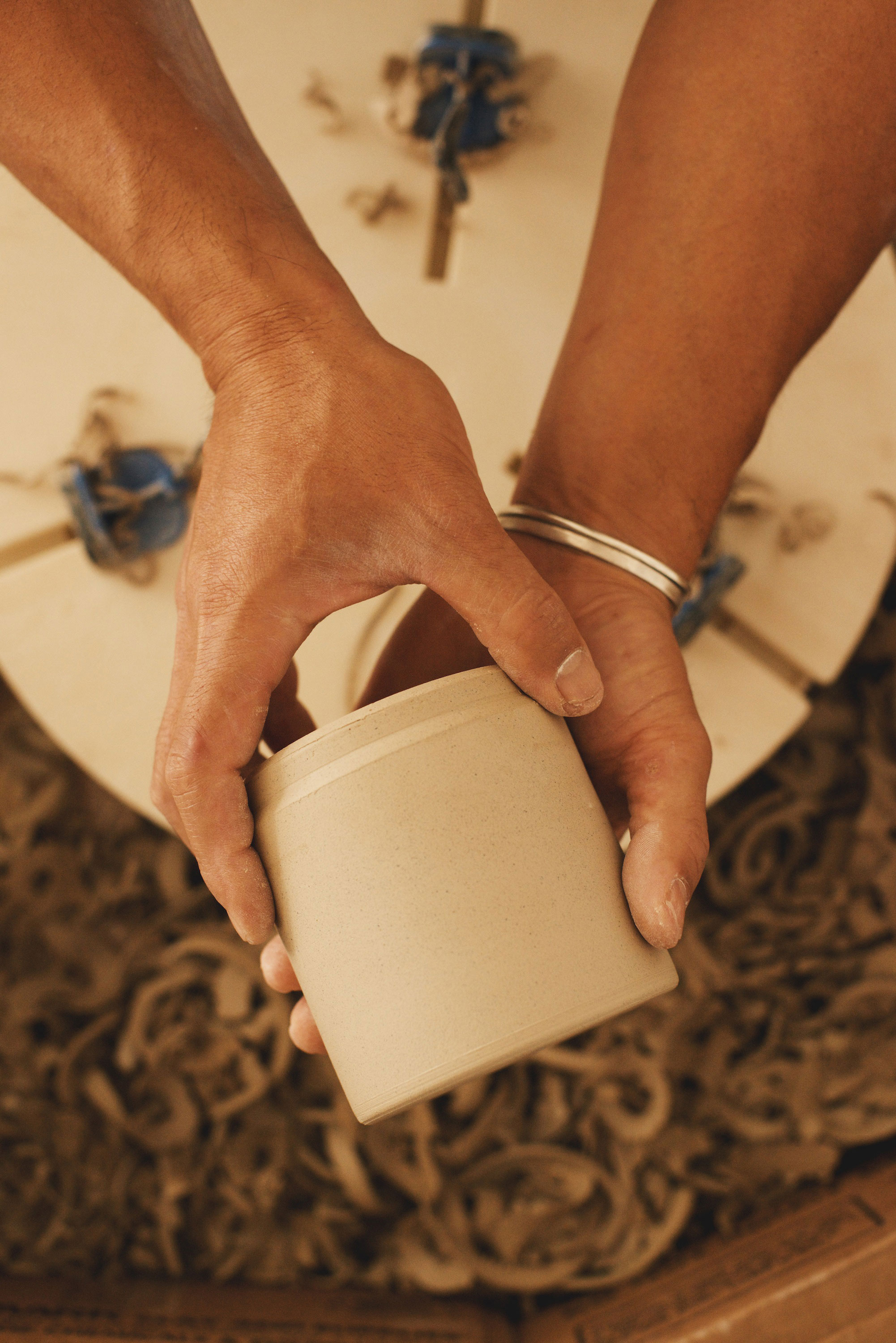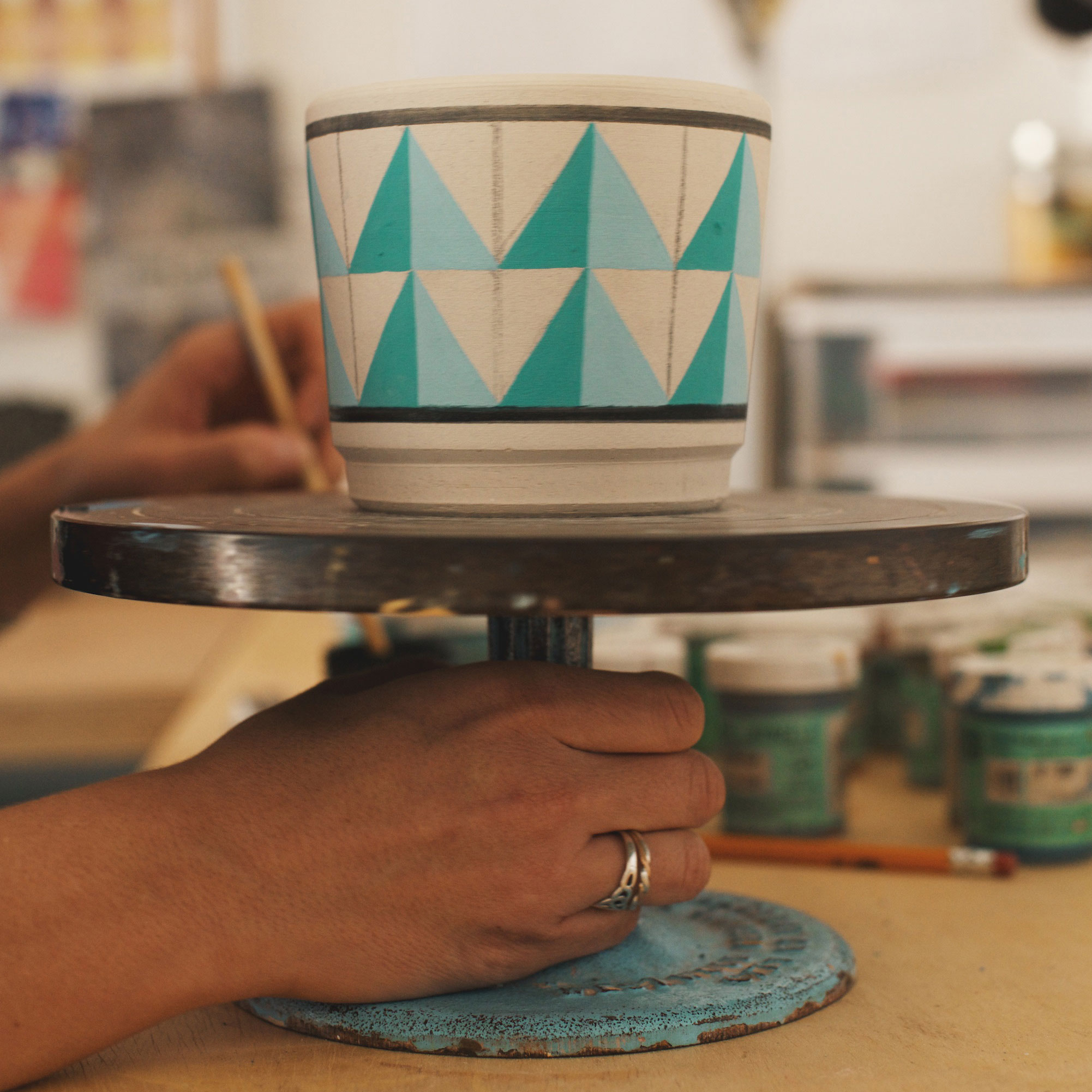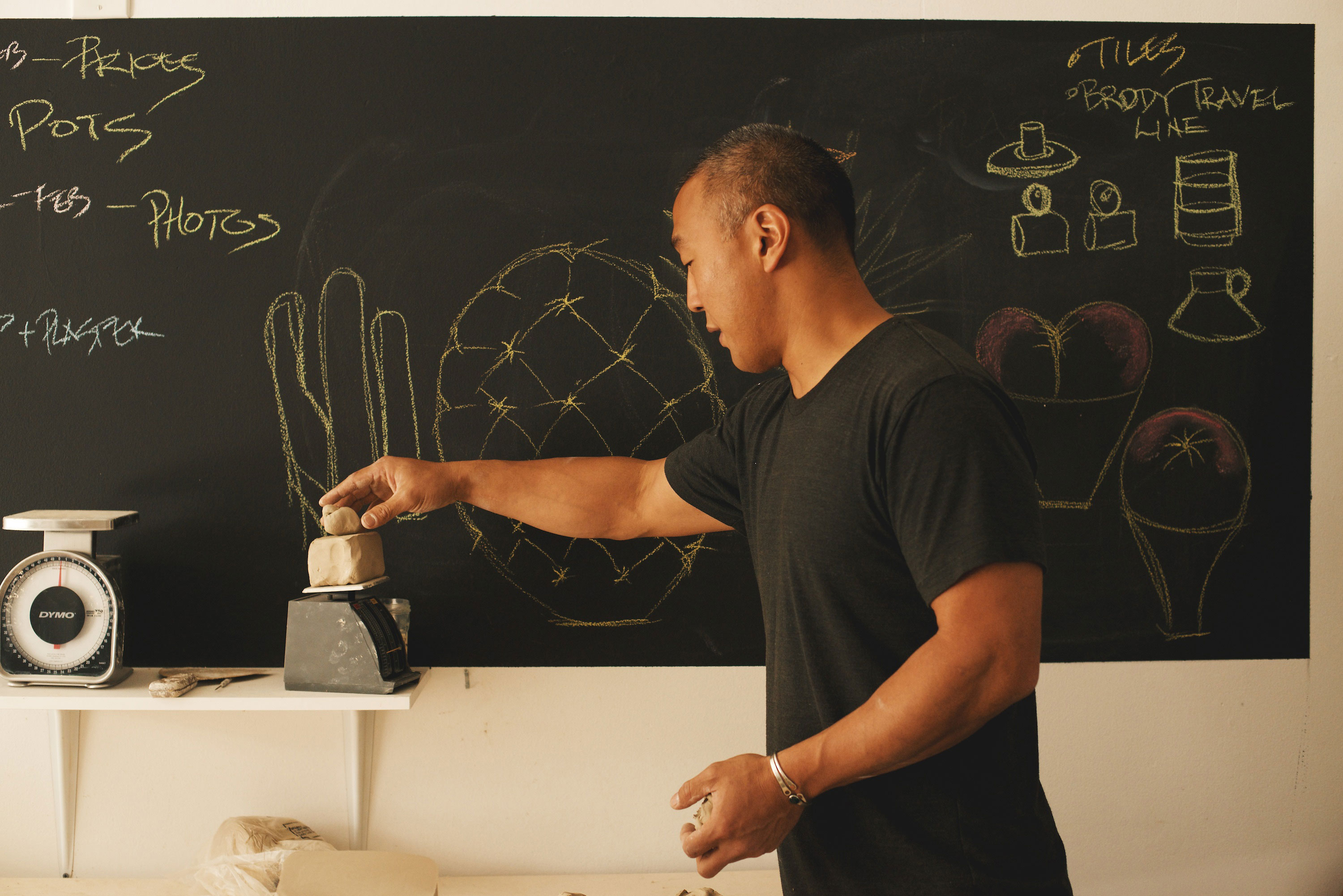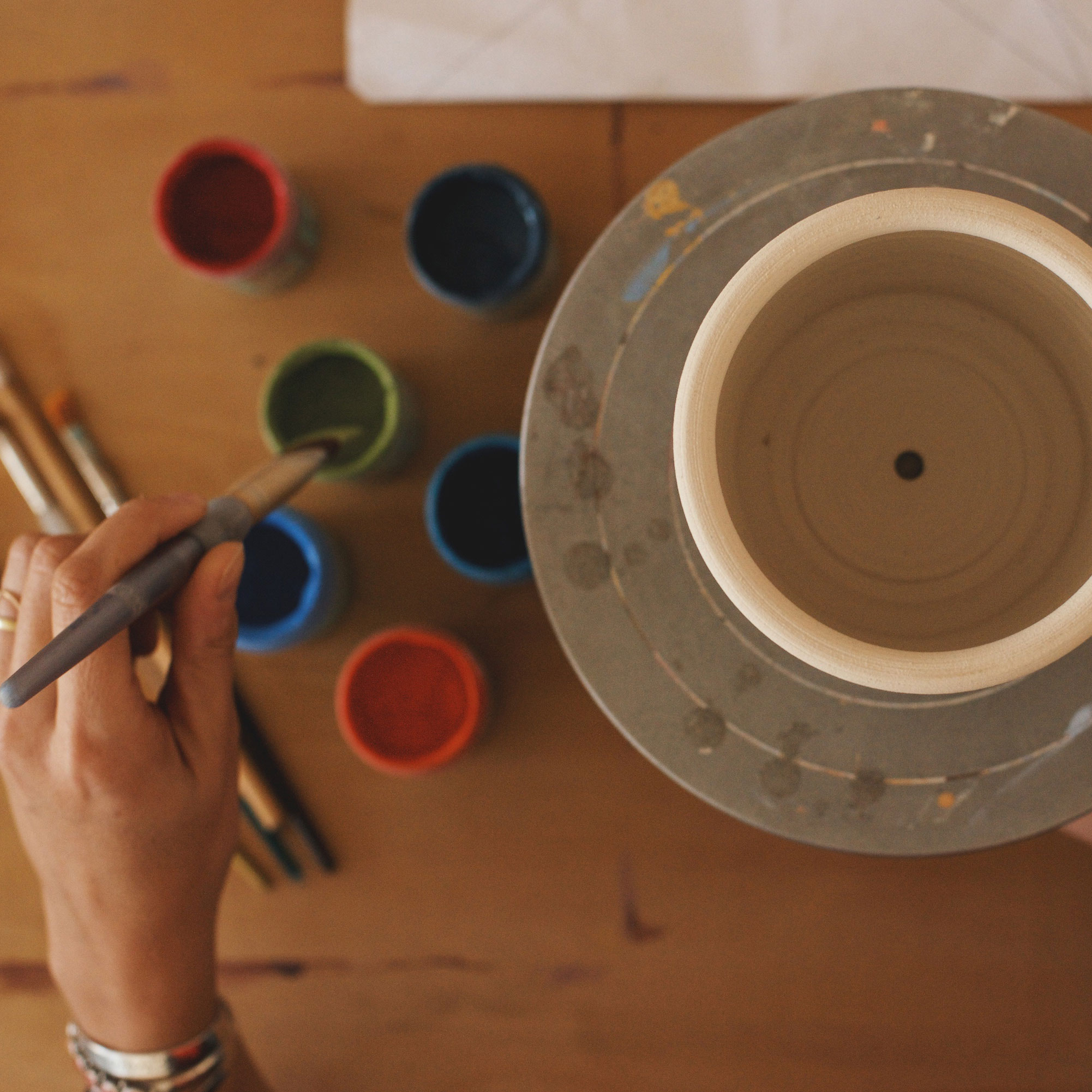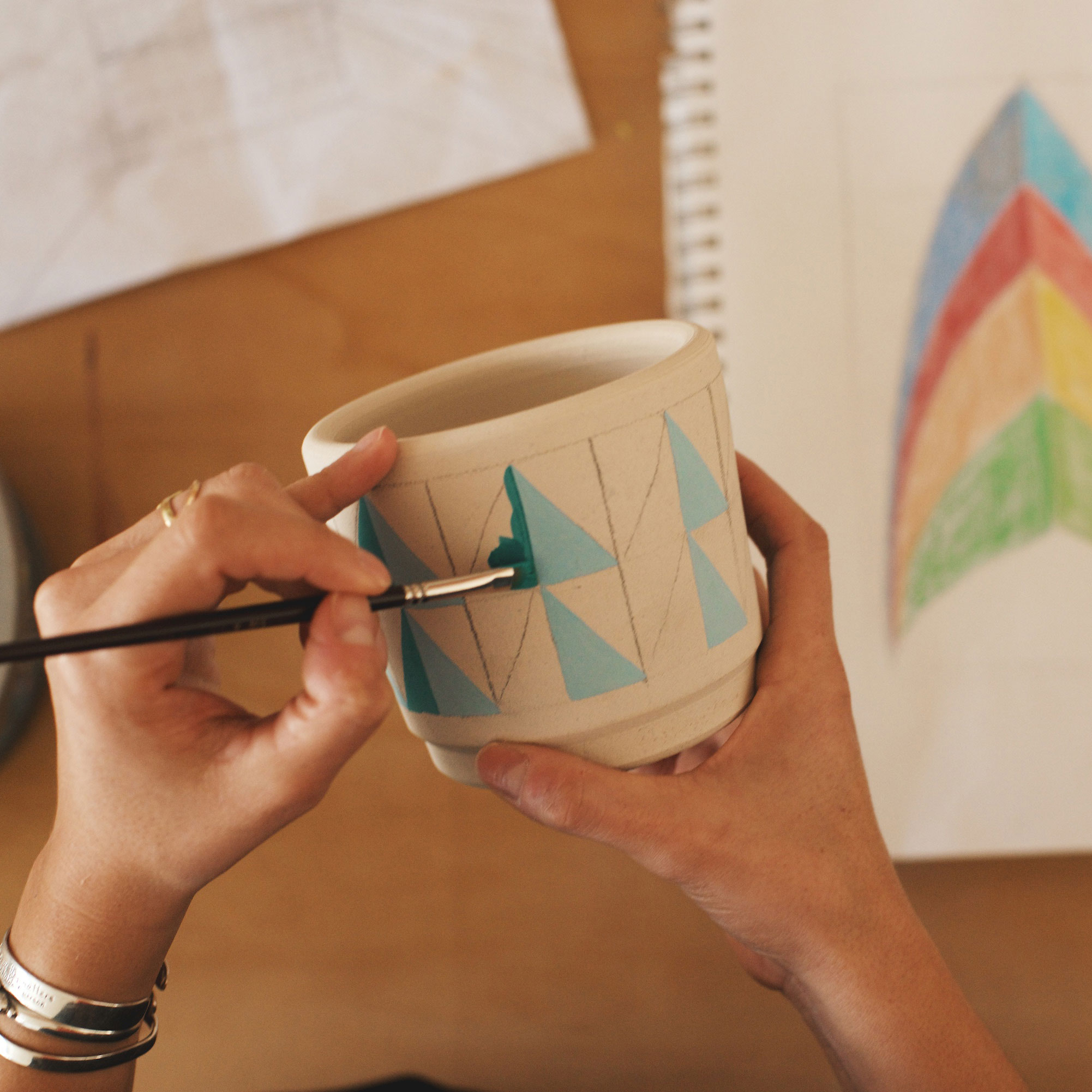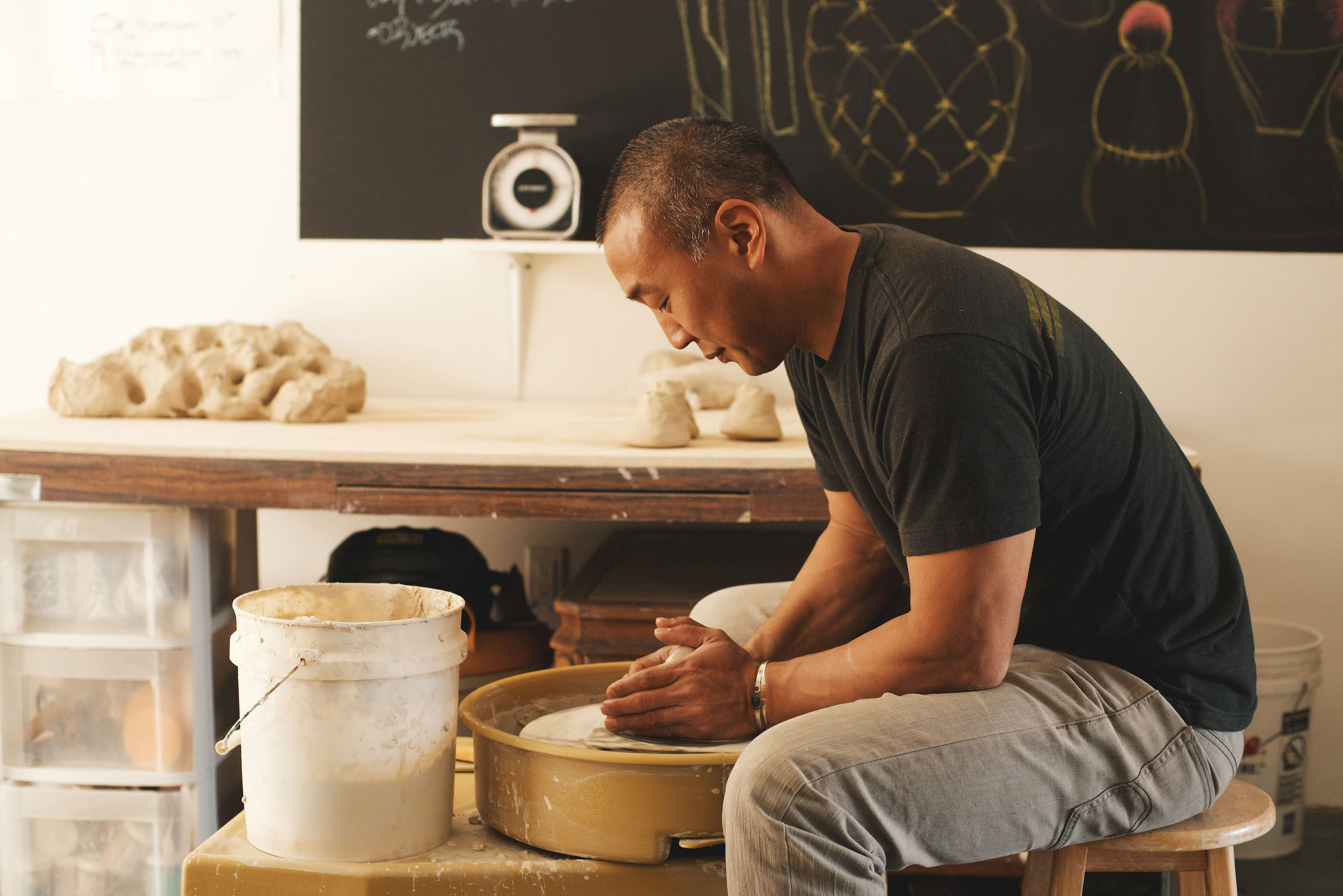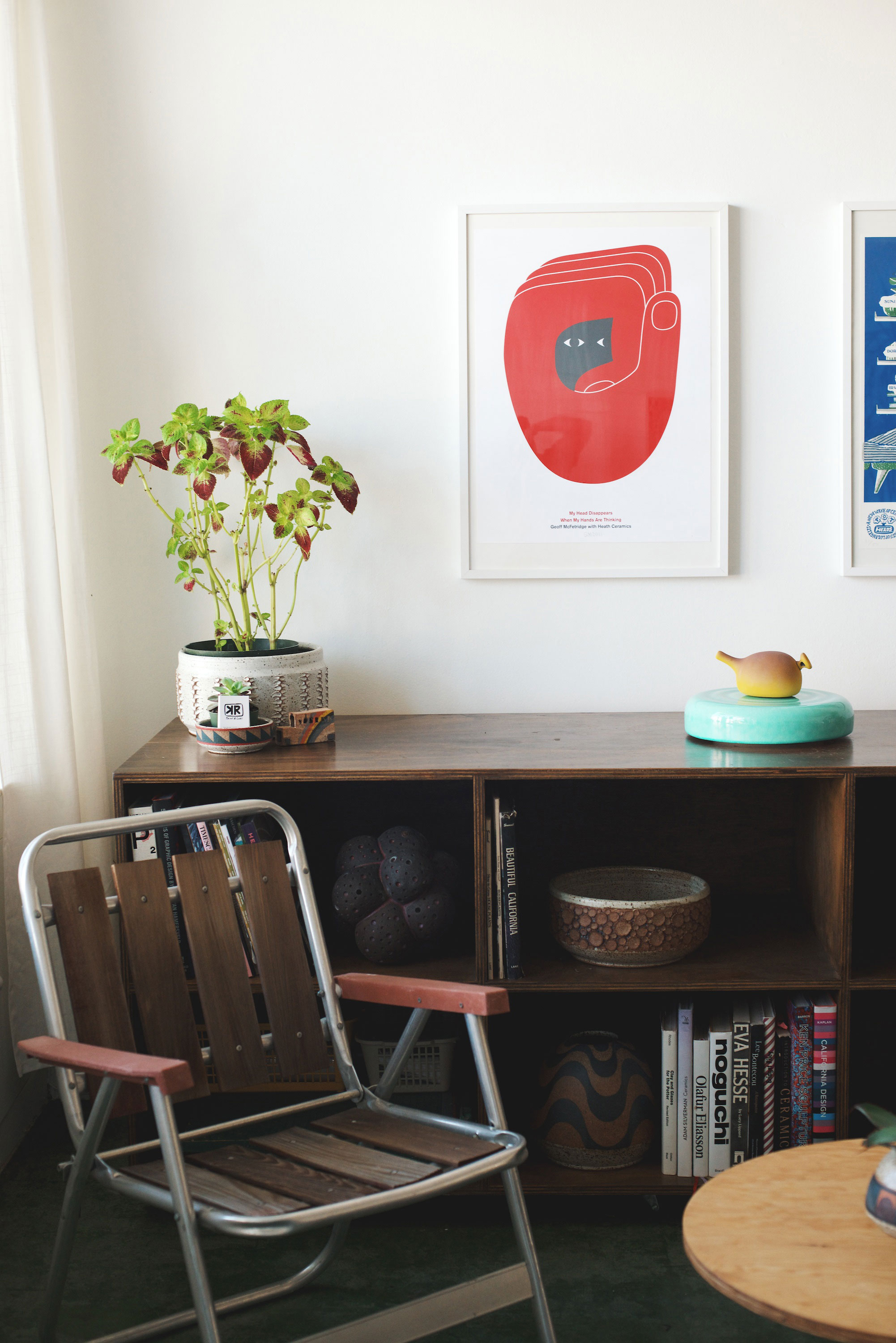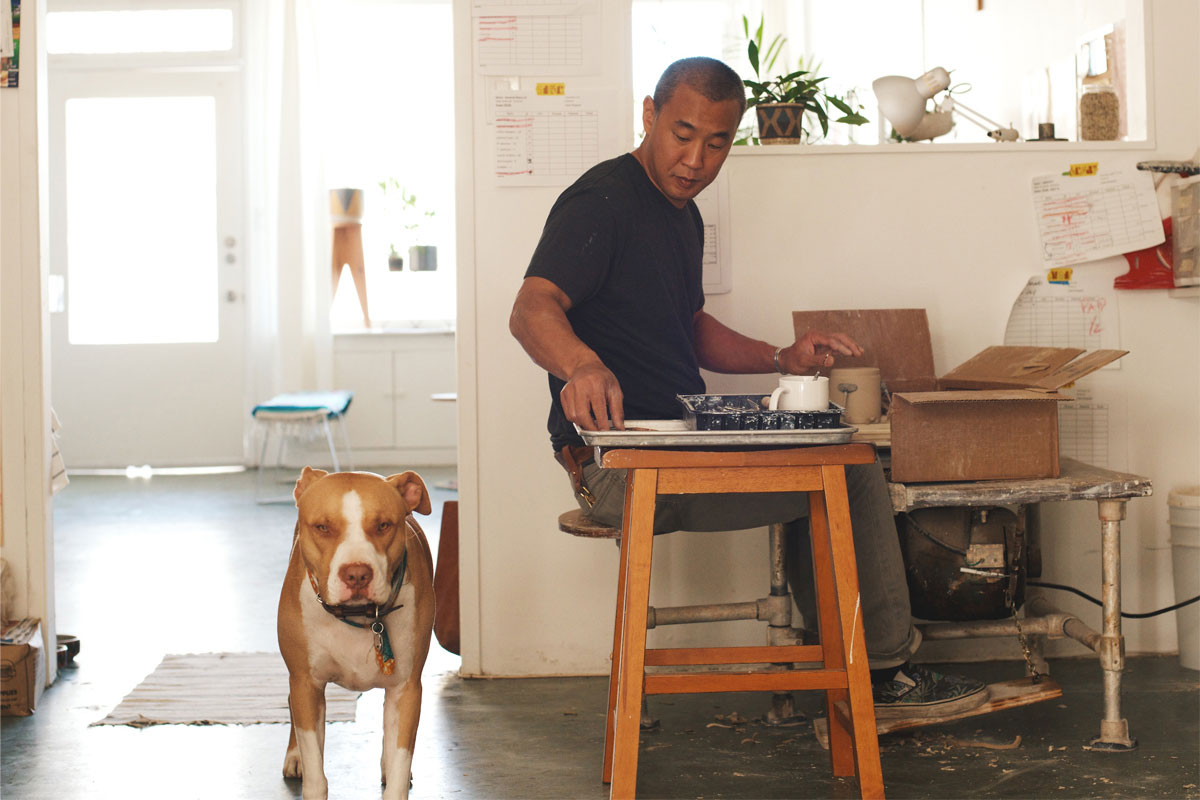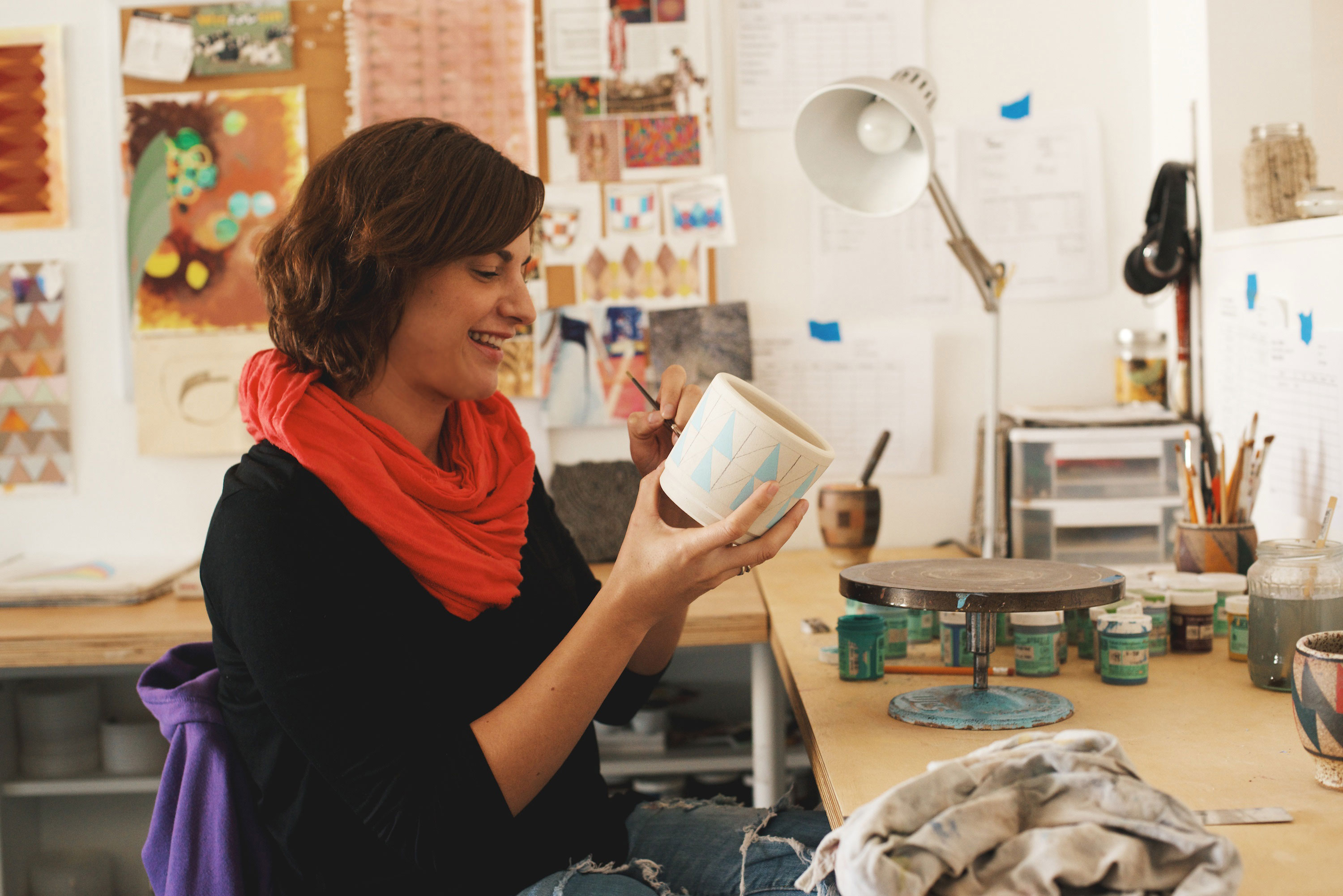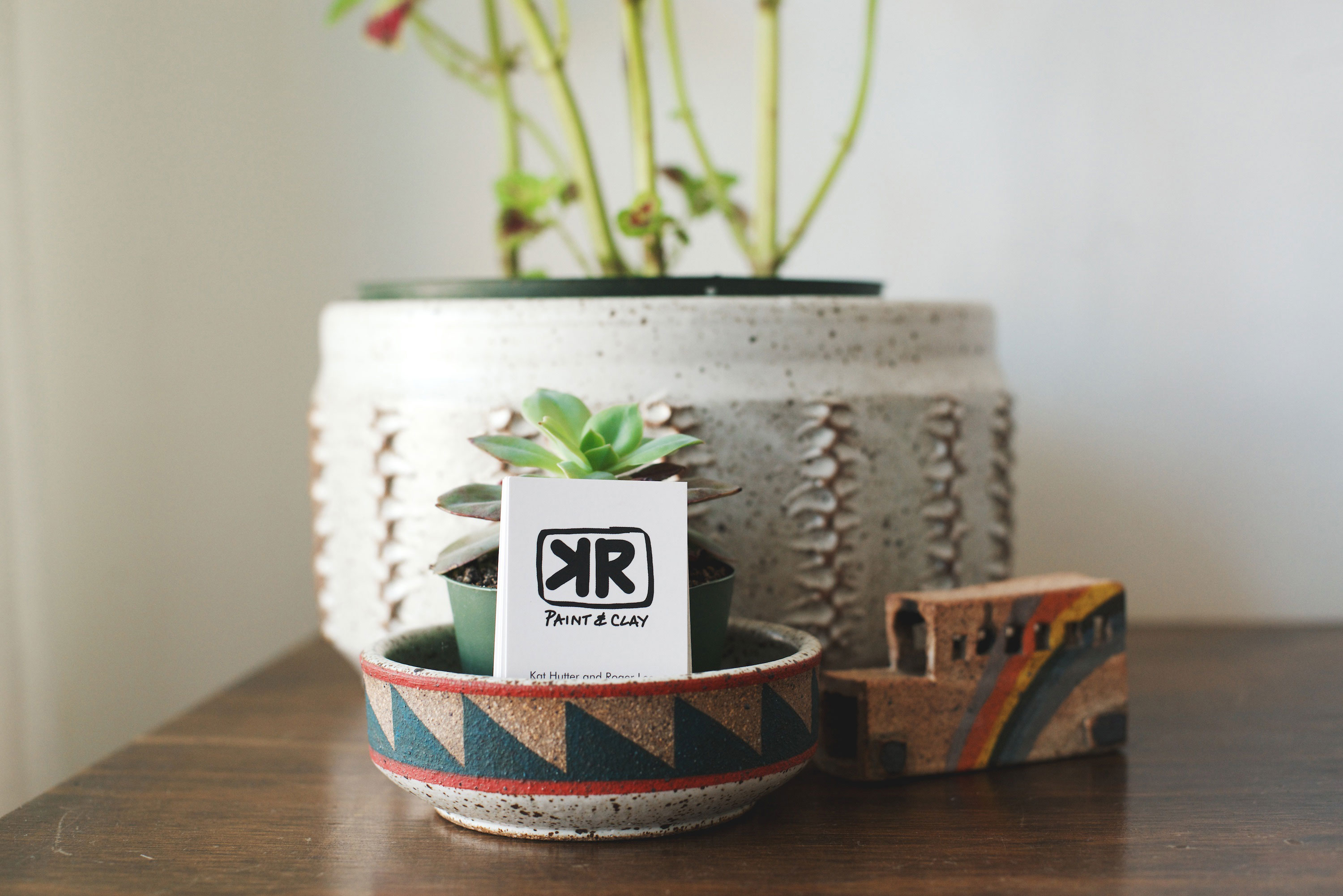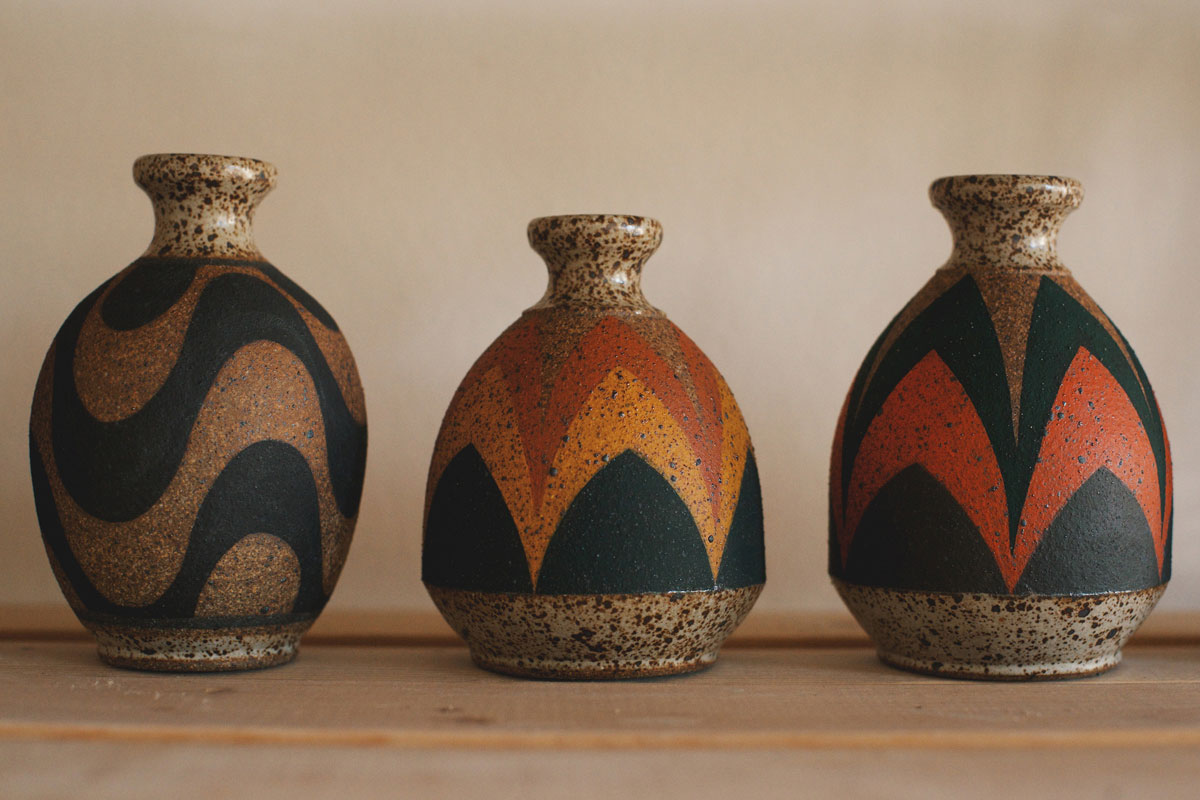 More Stories