Style
Studio Visit: Patty Perreira of Barton Perreira Sunglasses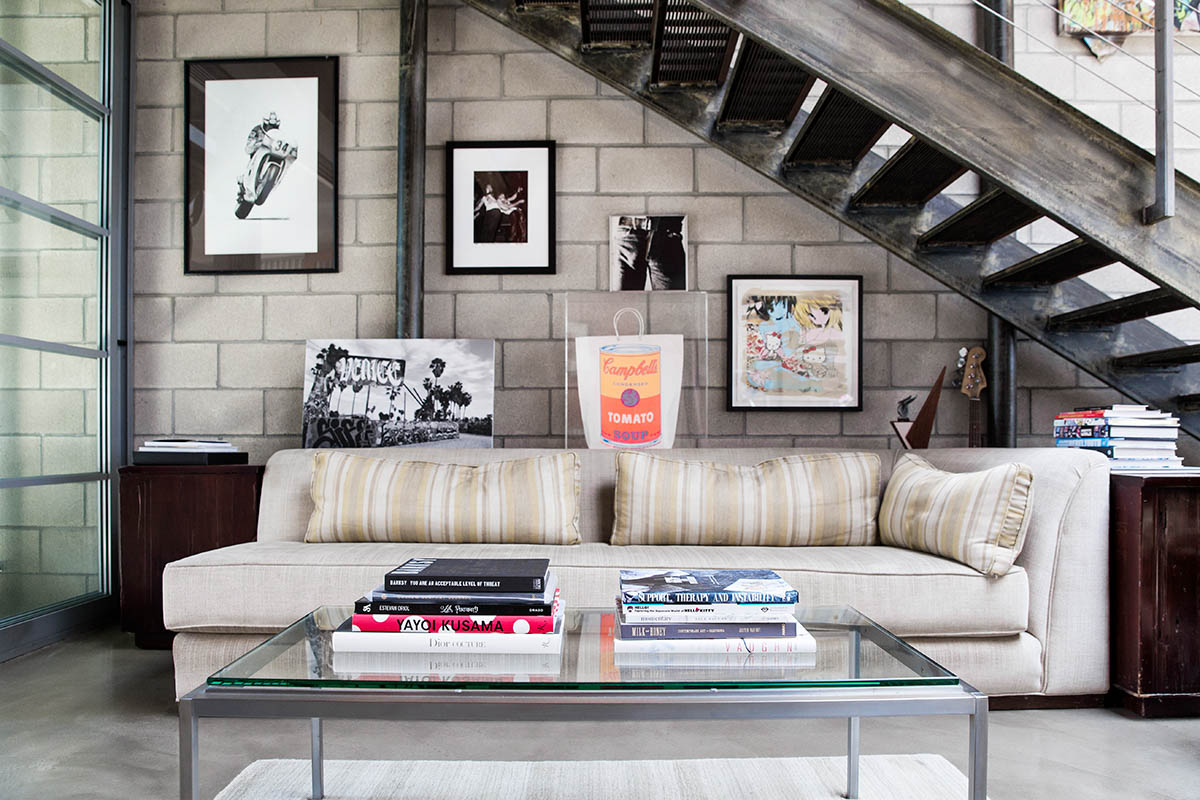 Barton Perreira is one of my favorite brands for sunglasses. Designed in Los Angeles and handmade using Japanese materials, the styles are fresh and directional with a nod to classic vintage shapes. Earlier this summer we launched our first collaboration with the brand; a pair of square sunglasses with a tortoise frame and bottle-green lenses, which I love. In working with the BP's designer and cofounder Patty Perreira, we discovered her Venice studio and had to share it with you here. Industrial and edgy but filled with warm light, it feels appropriately matched to the cool-but-elegant look of Barton Perreira sunglasses. Patty formed the brand in 2007 with Bill Barton, whom she met while they both worked at Oliver Peoples, and moved into her studio space shortly thereafter. See photos from our visit and to know her a bit better in our interview below. XXJKE
Rip & Tan: How did you get into the eyewear business?  
Patty Perreira: I am a self-taught designer and I have always had a creative instinct. Growing up, my mom and I made a lot of my clothes and I shopped thrift stores. I had no idea this would help pave my way as a designer. I honed my eyewear design skills during my 18 years at Oliver Peoples. In addition to designing for Oliver Peoples and Eyevan, I also created eyewear collections for Prada, Miu Miu, Jil Sander, Helmut Lang, Paul Smith and Vera Wang.
Rip & Tan: What inspired you to start your company? 
PP: My desire to be independent. I wanted to remain creative and true to what inspires me. Bill Barton and I shared a vision to create an eyewear label that would represent a new time, quality and culture. Eyewear is our passion and we felt the time was right to join forces and create our own brand.
Rip & Tan: What don't most people know about the optical/eyewear industry?
PP: There are very few women eyewear designers and many of the fashion eyewear labels are made by the same factories. This is why there is so much cross over between these brands.
Rip & Tan: What drew you to this space? 
PP: It has a bit of a mid-century indoor-outdoor feel which I love. It also has beautiful natural lighting and it's close to the beach. The Disco Ball floating beneath the skylight secured the deal!
Rip & Tan: What are the pros/cons of having a live-in studio?
PP: I love what I do and I love the flexibility and freedom I have working from home.  I can work any time of day or night—it's quite liberating.
Rip & Tan: Venice has changed a lot in the last 10 years. What do you love about it today? 
PP: Venice has a very strong core that I connect with. It has become quite International and we have some great restaurants and a bit of a night life. To be in LA and not have to drive to a restaurant or the market is a true luxury.
Rip & Tan: What are your local weekday spots?
PP: One of my favorite restaurants is Satdha for plant-based Thai food in Santa Monica.  Erewhon in Venice is great for healthy juices and take away.  On occasion, I enjoy a cocktail or glass of wine at The Tasting Kitchen. 
Rip & Tan: What do you listen to while you work? 
PP: My office opens up to a tranquil bamboo garden. Little birds often visit to take a bath and play in my fountain, it feels a bit surreal.  If I do listen to music, it's usually Reggae, Amy Winehouse, 90's R&B or Prince.           
Rip & Tan: What is your typical work day like?
PP: I travel a lot so there usually isn't anything typical about my days. My days are often my nights and my nights are sometimes my days.  It really depends on how my inspiration is flowing and where it takes me.    
Rip & Tan: What's your strategy for being on the road so much?
PP:  Barton Perreira is manufactured in Japan and sold in nearly 60 countries around the world. I look forward to discovering new places and find inspiration everywhere I go.  My strategy varies depending whether the purpose of my trip is sales, design, or press related.
Rip & Tan: Where have you found inspiration lately? 
PP: In Bozeman, Montana. And I recently became very emotional at The Met in New York City—it really moved me.
Rip & Tan: What style of sunglasses embodies your brand the most? 
PP: I don't think there is one particular style because there is so much diversity within the Barton Perreira collection.  My personal style is somewhat electric and I think that translates into our brand.