Entertaining
Studio Visit: Lily Lodge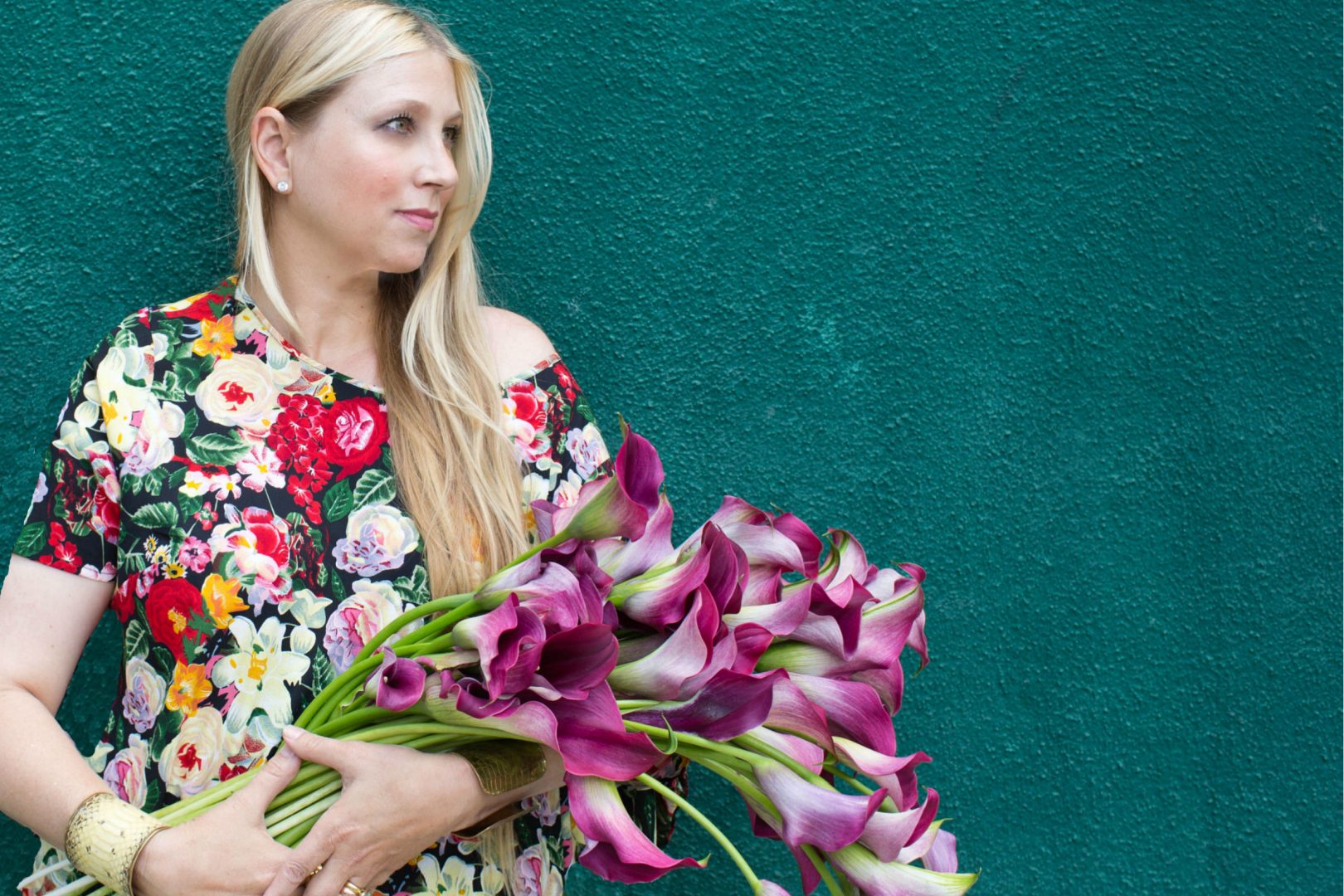 As I shared yesterday, I was introduced to Lily Lodge founder and floral designer Ariana Lambert Smeraldo through my friend Molly Isaksen, after long admiring her incredible work. A floral design studio synonymous with stunning blooms and arrangements (and the signature packaging to match), Lily Lodge opened its doors on Robertson Blvd. in 2005, and has been amassing a long list of devotees ever since. One of the things that makes Lily Lodge so special: their organic blooms – hand selected from the finest local and worldwide growers – are housed in the most amazing assortment of new and vintage vessels, chosen with the same care as the flowers themselves. Ariana was kind enough to welcome us into her beautiful, eclectic West Hollywood studio and storefront (one of my favorites to walk by) for a glimpse at her creative space and process. I hope you enjoy this look inside. XXJKE
R+T: Tell us about how Lily Lodge came to be… 
After nearly a hundred years in fashion I needed a change…
R+T: How would you describe the Lily Lodge aesthetic? 
Chic vintage elegant fluid natural simple real 1970's organic luxury
R+T: Can you share a bit about your philosophy?
Recycling and re-using is really important to me, I use organic flowers when available, recycled glass and vintage vases and even offer a loyalty program to re-use our boxes and receive 50% off of your next purchase. From a design stand point I truly believe that flowers must connect to their environment.  Whether ironically or not they should coordinate with the décor and design of the space.
R+T: Where do you look for inspiration? 
1960s, 70s & 80s Architectural Digest, Vintage interior design books, old movies…
R+T: Can you tell us about the boxes, vases, and all around amazing vessels you use for your arrangements?
I felt that the packaging needed to be a beautiful and important as the product inside. The impermanence of flowers lead me to collecting vintage and antique vessels…I wanted the gift to be more than ephemeral.
R+T: If you had to, could you choose a favorite flower or floral element to work with? Describe the type of arrangements that typically adorn your home…
I love carnations and peonies.
THE DESIGN STUDIO
R+T: Tell us about your studio… What were the most important considerations when creating the space? 
I wanted the space to have a living room/gallery feel, although quite contradictory ideas. I like the juxtaposition of keeping the florals formal.
R+T: How would you describe the atmosphere in your studio?
Crazy.
R+T: Tell us about a typical day in the studio… 
 Crazy.
R+T: Top five workspace musts? 
O'Keefe's Working Hands Cream, Kaneshin Japanese gardening tools, Lily Lodge aprons, vintage mags/books, & family pics & kid drawings…
R+T: What is the most rewarding part of your work?
When everyone is happy.
Photos: Brittany Wood