Style
Studio Visit: Jiva-Apoha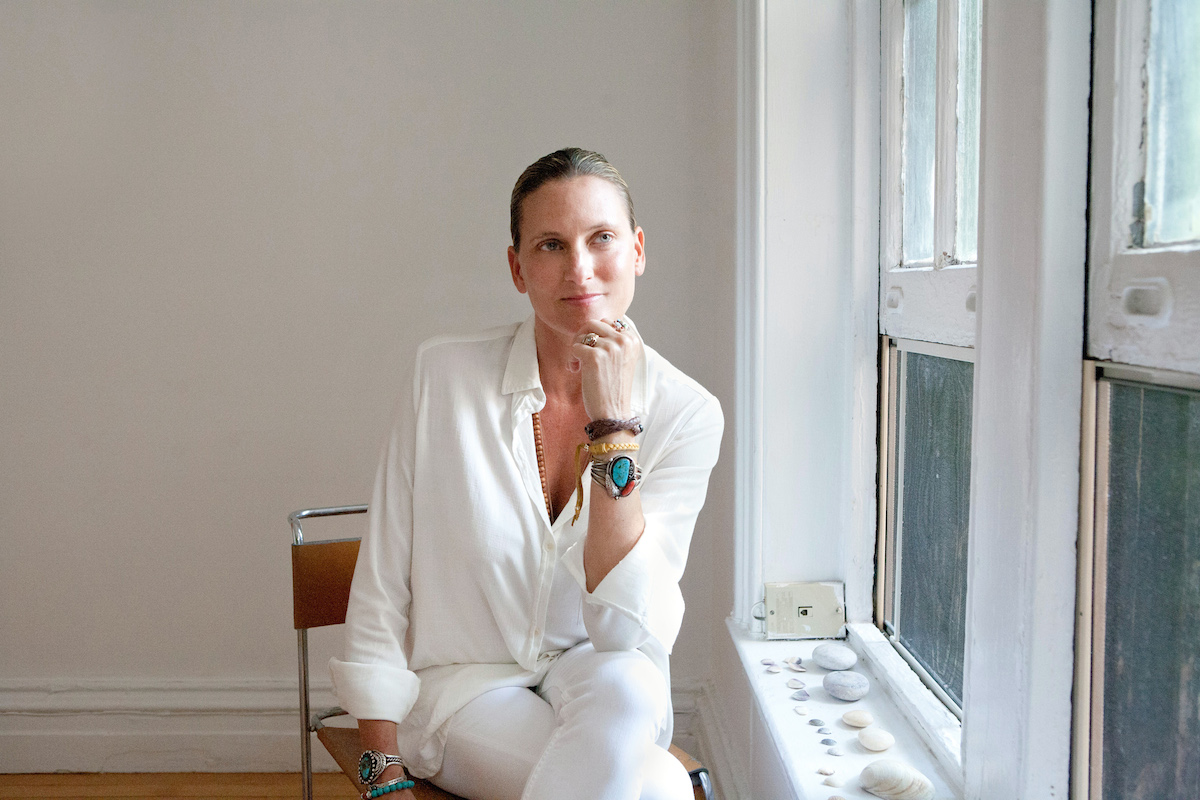 When I discover something that I love, I can't help but share it. And Jiva-Apoha – the most amazing line of healing and beautifying oils for face and body – is no exception. Combining the healing practices of Ayurveda and Shamanism, they are the creation of Angela Shore, whose journeys and studies both inform and fuel her creative process. All-natural, organic, and made up of herbs, plants, flowers, minerals and therapeutic grade essential oils, each is a blend of oils chosen for their particular beneficial properties, and for the way they perfectly and fragrantly complement one another.
The whole assortment of divinely-scented oils is incredible (and I am so happy to now carry them in-store) but perhaps my favorite is the Sundara Handsome Face Oil, a lightweight, moisturizing blend of Sesame, Neem and Vitamin E oils. The Sandalwood-scented blend is warm, relaxing and the perfect before-bed ritual for the skin and the senses. Angela was kind enough to welcome us in and share a bit about the oils, their origin, and what it is that makes them so special. I hope you enjoy. XXJKE
R+T: Tell us a bit about your journey in Soul-Healing….and how it led you to create your beautifying and healing oils for face and body…
My journey stems from the heart of N.C. where lush green trees grow tall, and where my dear family resides. As a young girl I always climbed trees, skipped along the creeks, and collected rocks. My love for nature was a natural choice in every aspect. I knew that I would help others one day, but never really understood what that would be until about fifteen years ago. My bulk work for many years was within the Hospitality Industry. Living in NYC since 1991, I needed more balance and chose a healing path after enduring loss during the Aids Epidemic, and the 9/11 attacks. I needed to heal myself, and to make a new life plan. I always had interests and participated in Holistic Healing since the late 80s', when I started learning about our medicinal plants, herbs, roots, and essential oils.
Later, I began doing healing work between Shamanic Energy and Acupuncture while I embraced studies at night and on weekends with various teachers, and workshops. Anything that was alternative healing was a curiosity for me to learn more…Indigenous Studies, Holistic & Shamanic Healing, Ayurveda, Ayurvedic Cooking, Aromatherapy Foundations, Healing with Herbs…plus…plus…all which guided me to get certified at the Kerala Ayurveda Academy.
I eventually made my way to study at the School of Ayurveda & PanchaKarma in India in Kerala. My first trip to South India those two months changed my life and was the creative channel to Jiva-Apoha (Soul-Healing). I began developing new friendships and business relationships. It took me a year to plan, and I had to ask for a sabbatical from my job at the time. My boss thought I was crazy because it was part of my vacation. HA!
I knew it was the only way to truly benefit just by living in the environment of the culture itself. And it surely did! I began practicing and giving one-on-one sessions out of Brooklyn where my clients would request personalized blends from the essentials & oils being used during. The brand was soon developed.
R+T: Can you share with our readers what it is that makes Jiva-Apoha oils so special? The journeys and experiences that inform your creative process, the ingredients you use, and the benefits they can impart…
There is a spiritual connection and story behind each oil and blend, which makes it alive when the oil blending is performed. It's working with nature really, since the oils and resins are of trees, roots, plants, and herbs. Our essentials are 100% pure, top therapeutic, carefully sourced while supporting small businesses, and working with Ayurvedic seed, and nut base oils that are all-natural, organic, and rich in vitamins.
Essential oils alone have been used for thousands of years, loaded with antioxidants, antimicrobial, and anti-inflammatory properties acting as natural medicine around the globe. I have a particular alchemy chemistry format that I have self taught myself and created over the years, since I too have been on the receiving end with my own likes and dislikes. I focus on what appeals to me personally then test over and over with what I feel would fit another.
There are many health benefits of OILING everyday while MOISTURIZING your face and body. We have to support our skin cells on the outer as much as the inner, and by doing so this is how one can start feeling stronger on an emotional, physical, and energetic level.
"To create balance…to encourage self-love…prevention…to welcome a sense of calm into our everyday".
R+T: Can you tell us about some of your sources of inspiration – particularly Native American and Indian cultures and your experiences in them – and how they have influenced your oils?
Yes, for instance my soul-sister, medicine teacher and I just returned from a road trip to and back from the Mohawk Territory – Kahanwake Reserve, visiting our friend Barbara, who is also the Bear Clan Elder of the Mohawk. We slept outside on her sacred land. She teaches medicine and also makes our precious limited edition medicine bags every year. It was also their annual Pow Wow, which is one of the best Indigenous gatherings of elders, dancers, singers, drummers, and crafts in the Northeast.
I'm influenced by everyday life surroundings, and inspired by all cultures but especially the Indigenous Cultures. I love sensory overload with food, spices, color, art, design, fashion, and music. The process of learning ancient techniques, and belief systems are fascinating, and for that, never ending. In Ayurveda that dates back from India, all five elements, Space, Air, Fire, Water, and Earth play a major role in healing, while in Native American culture, it's the four elements of Air, Fire, Water, and Earth that do the same. My two favorite worlds meet, and bring much knowledge for us to learn, and to heal from. It's the integrity for the brand and is what keeps my passions and interests alive.
Making Soul-Healing sacred. Embedded forever.
R+T: Can you share a bit about the roles that ritual and ceremony play in the creation and use of your oils?
The energy work from personal journeys, travels and working with powerful medicine women is a ceremonial life celebration in general. A typical studio-lab day is pretty much fueled by a good smudge, burning incense, prayers, and medicine songs. I'd like to think that each person on the receiving end truly feels special when caring for and using our Jiva-Apoha Oils. We should celebrate life by body care, and skincare ritual in a yogi manner like a temple. Happiness reflects when there's Wellness.
R+T: Could you pick a favorite oil or combination of oils?
My likes lean mostly to woody-spice scents; although I go more floral all face oils and serums. We're in Pitta Season, so the cooling elements to balance are necessary. My Summer Jiva grabs are Thunderbird Body (White Sage, Juniper, Red Cedarwood), Mukti Freedom Body (Sandalwood and Champa), or Kama Love Body (White Lily, Blue Lotus, Black Musk, and Ylang Ylang). All lovely and refreshing!
We also have a great unisex selection for guys as well (Sundara Handsome Face, Atman Spirit Body, Thunderbird Body, 1967 Body, Parutka Joints Body, and even the Mukti Freedom Body).
The Personalized Body Oils require a questionnaire and a little extra production time but worth the wait! It's your own skincare recipe that's never duplicated. Our entire roster of essentials and base oils are not publicly listed, so you must require within.
R+T: What is the most rewarding part of your work?
Honestly, I've been so touched by people's personal notes through emails and social media expressing how using Jiva-Apoha oils has changed their lives.That alone is a beautiful sign that I'm on the right path. It fills my heart to help others, and I continue to learn.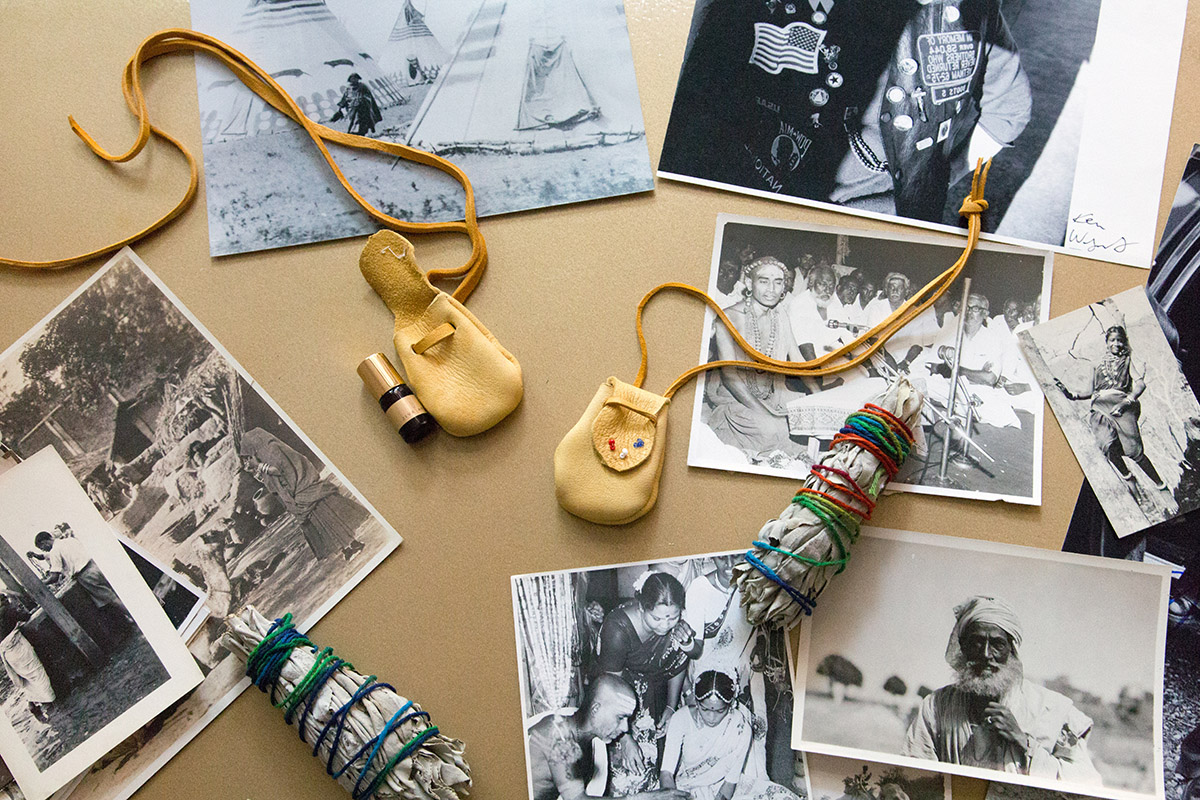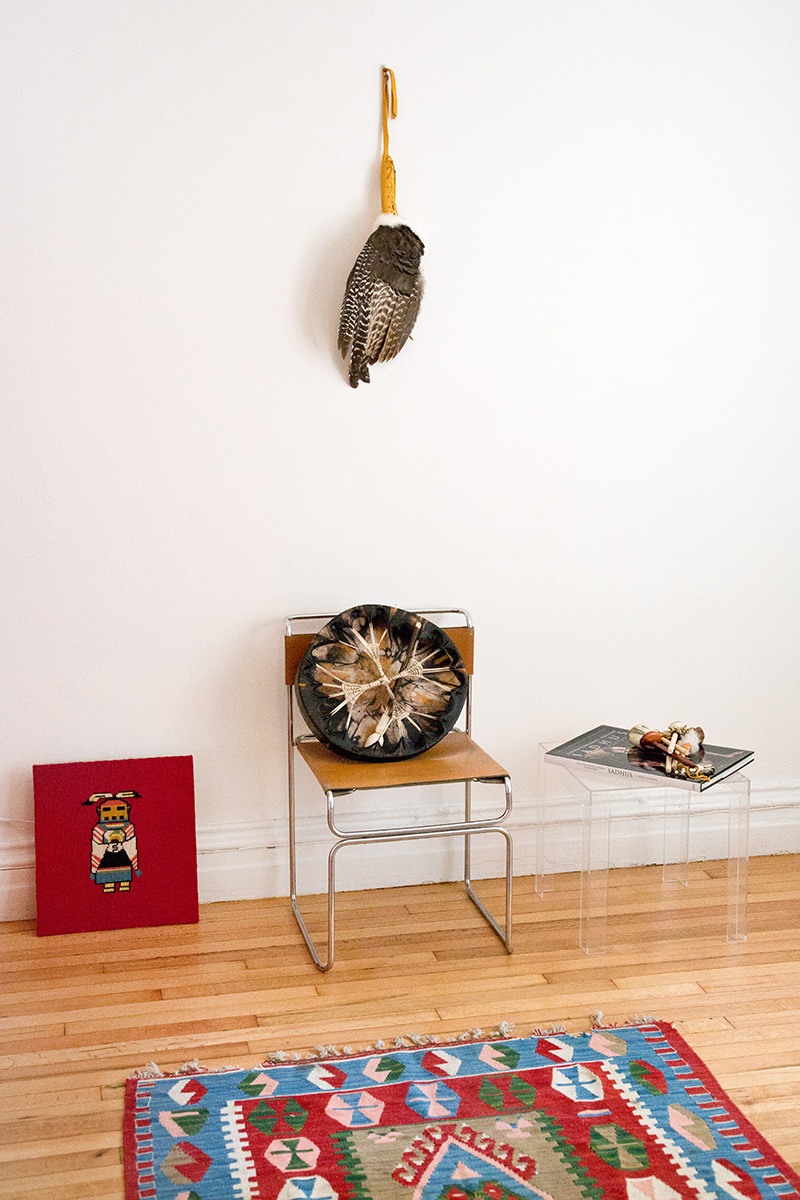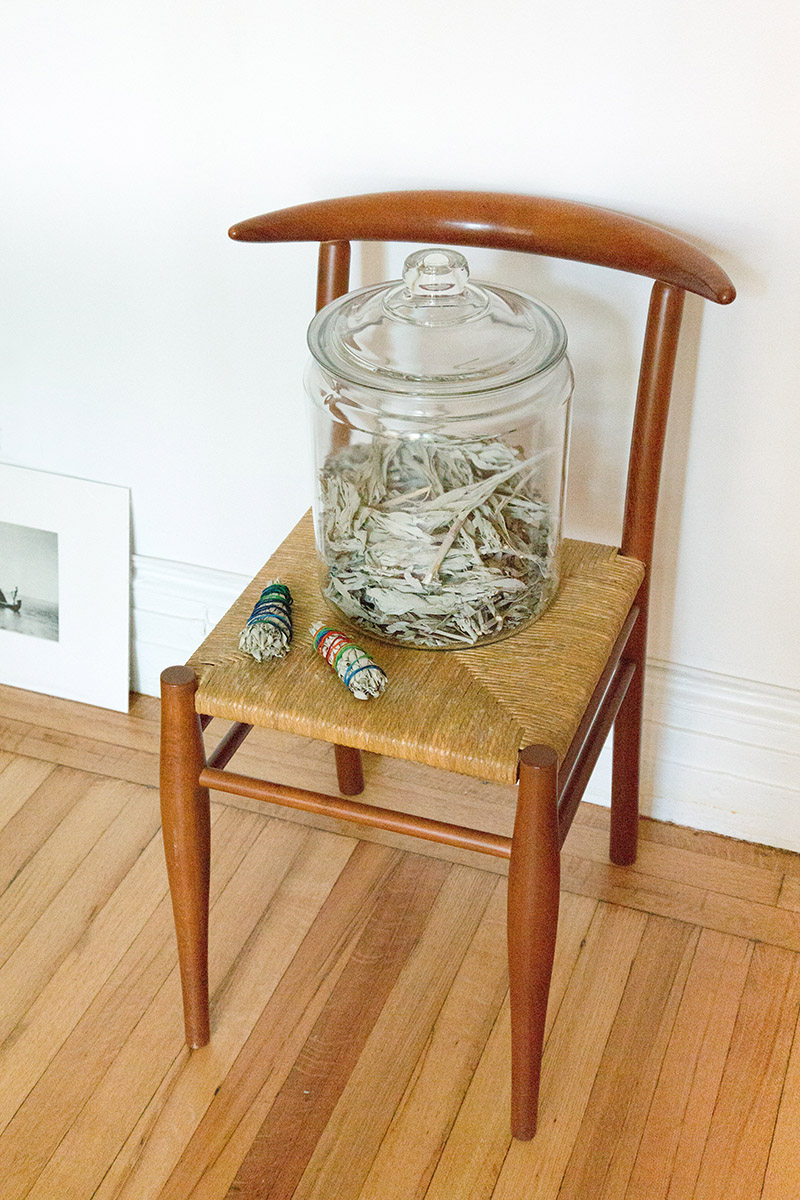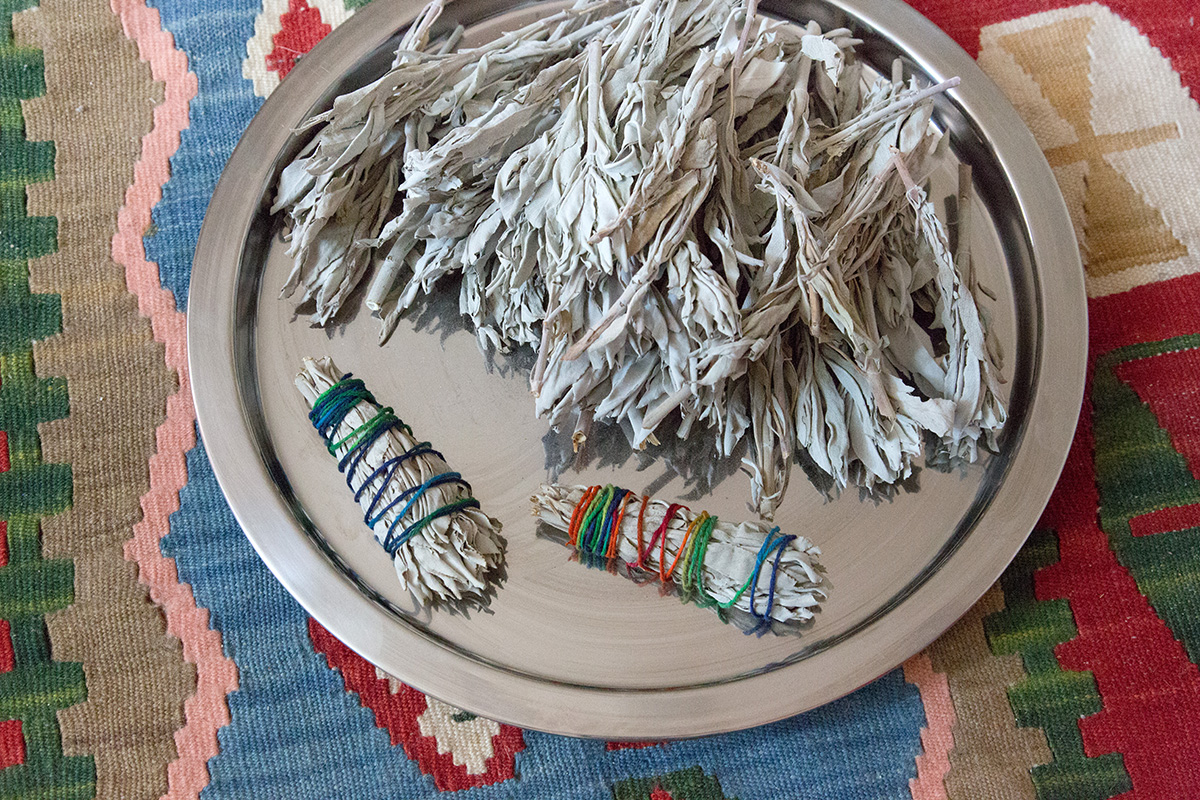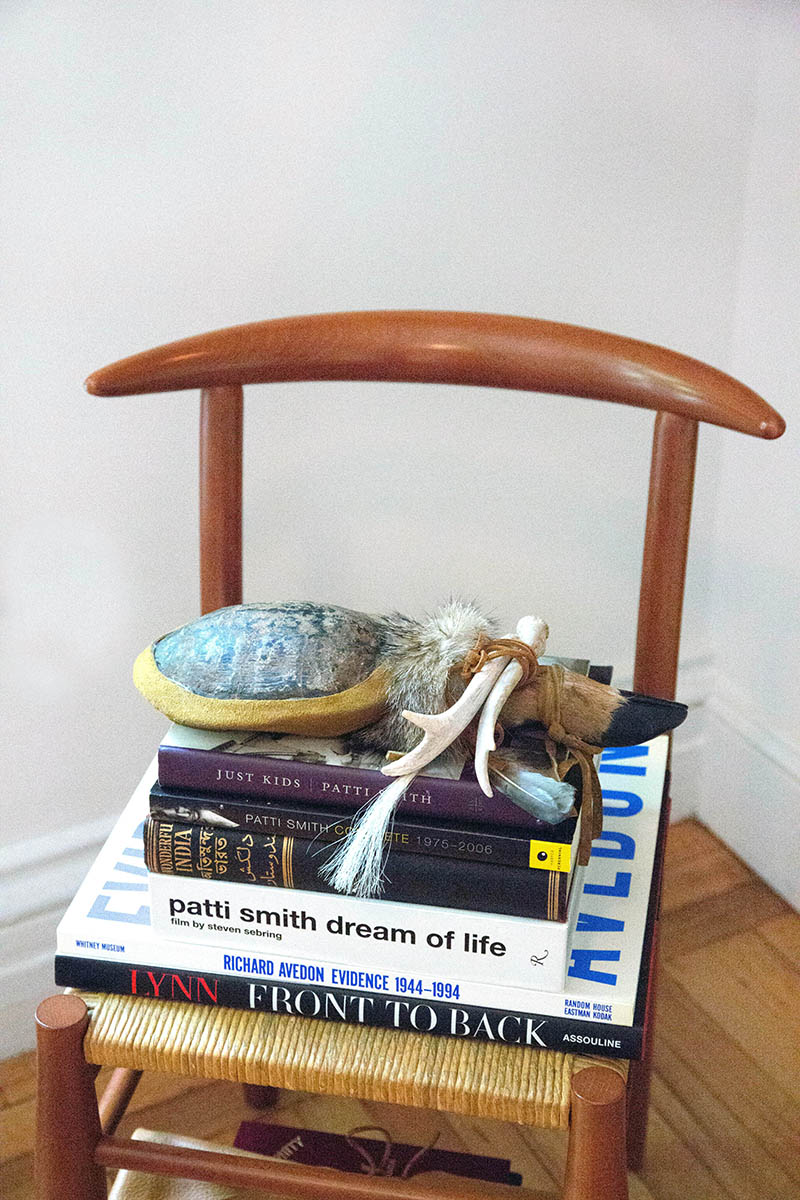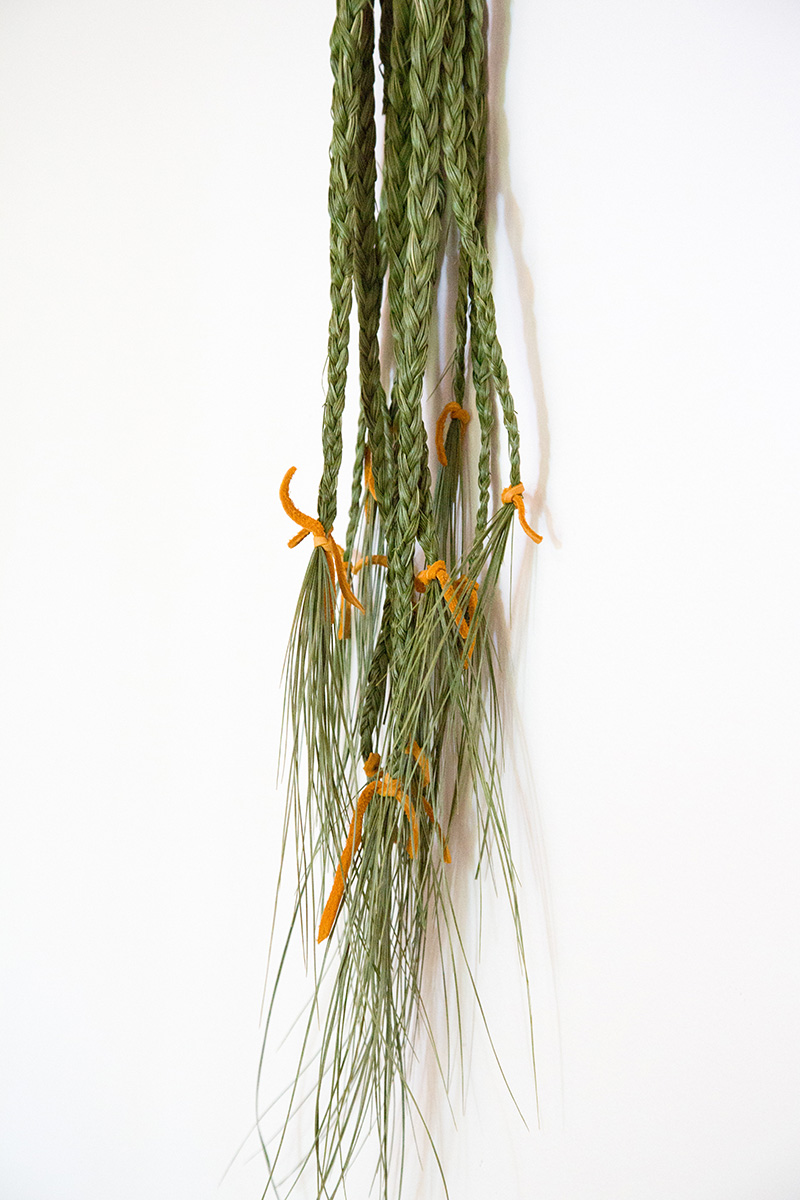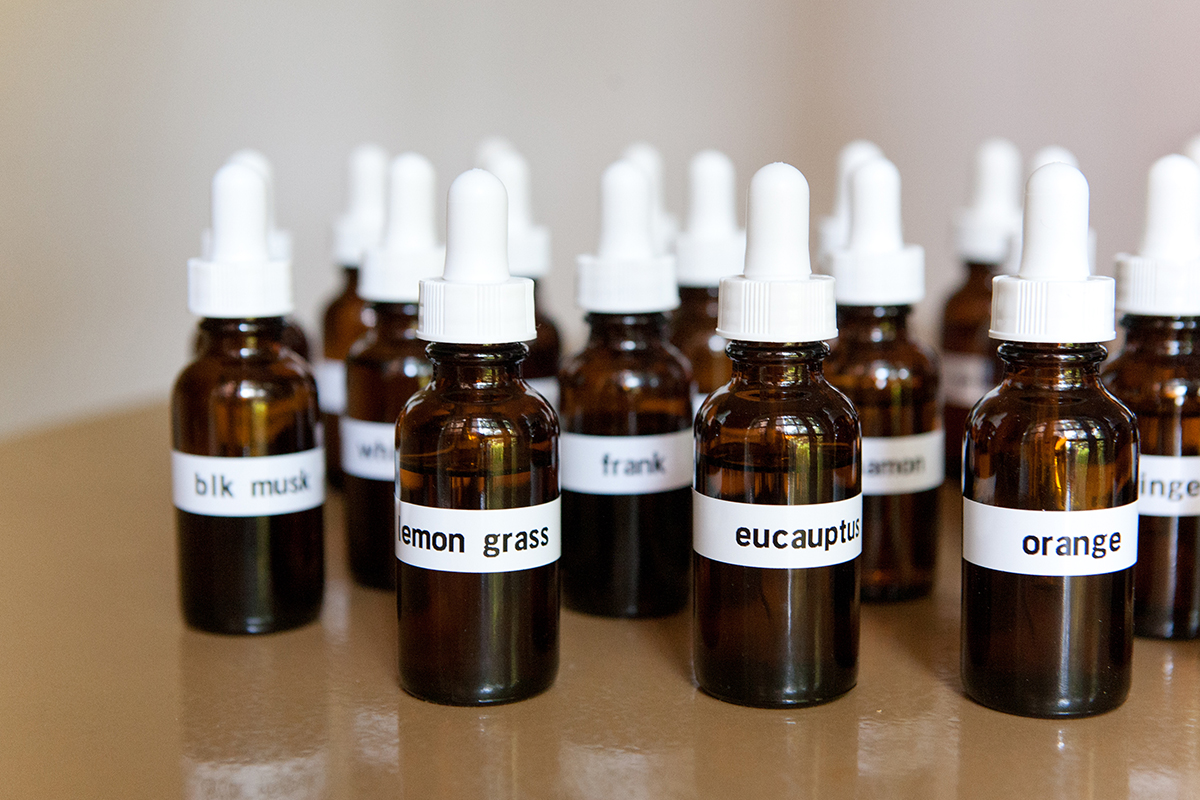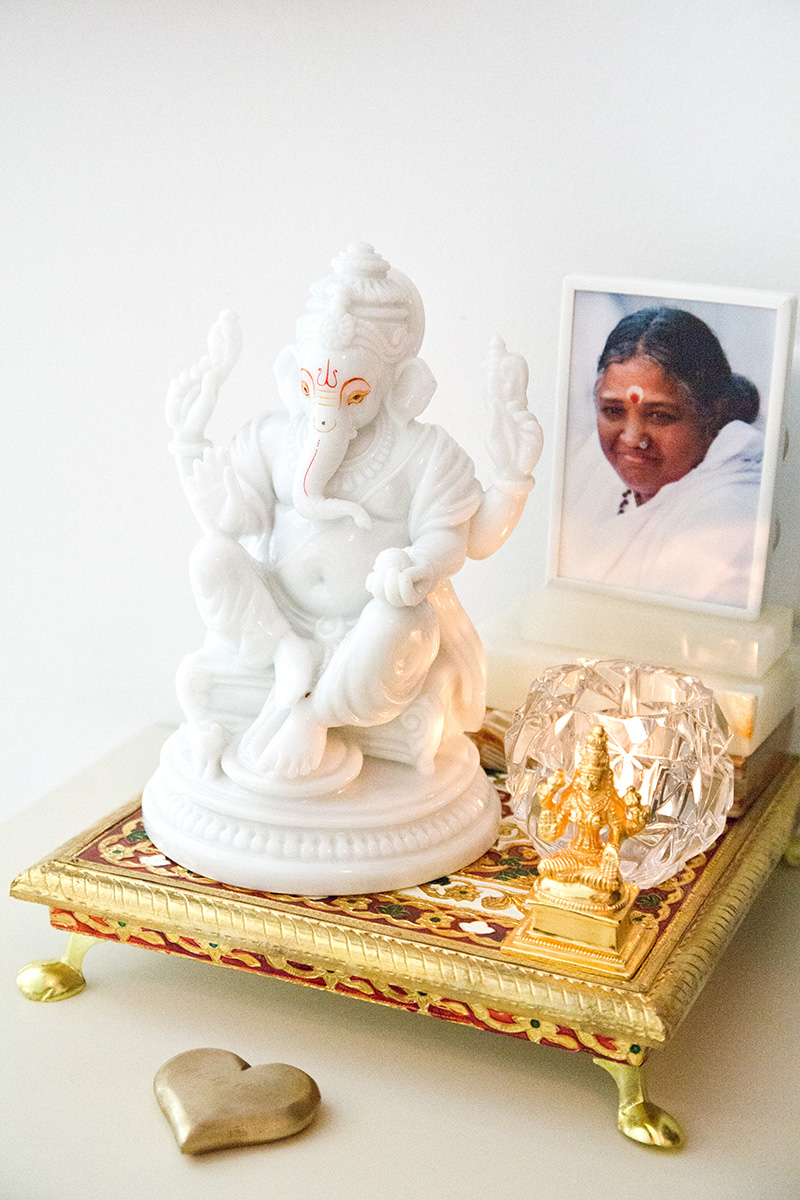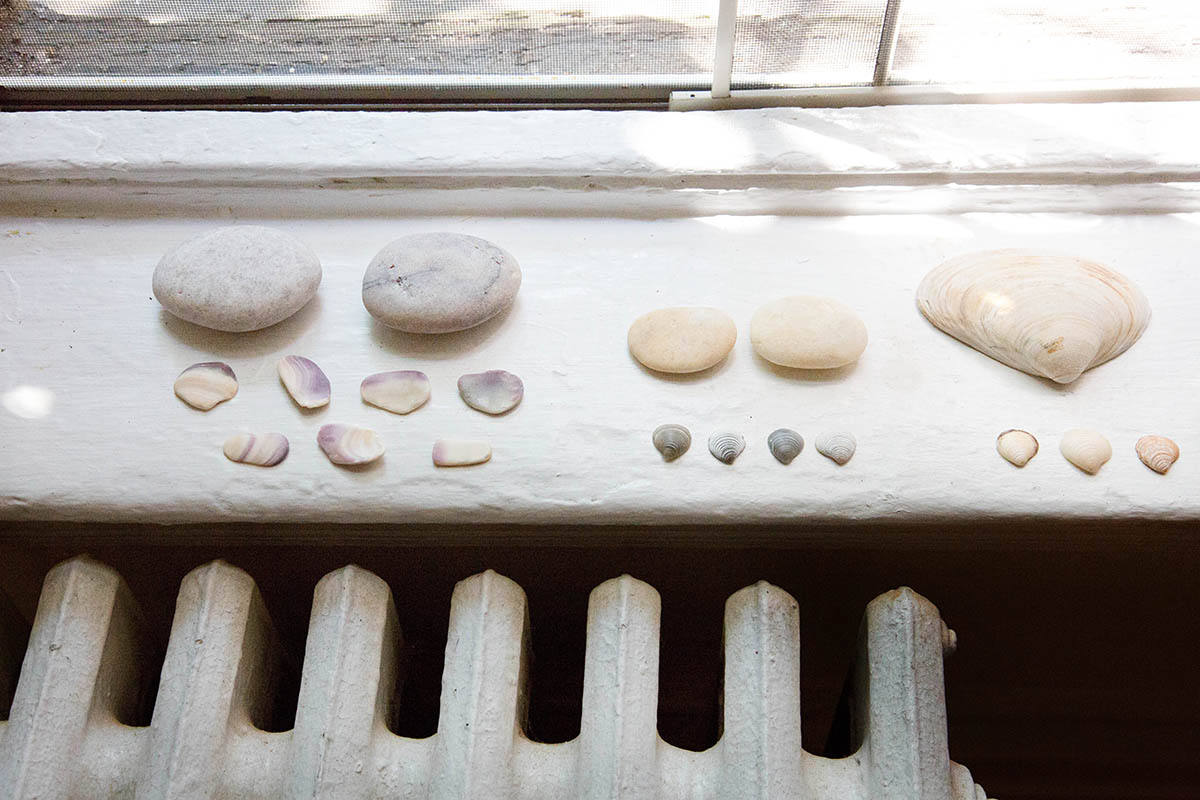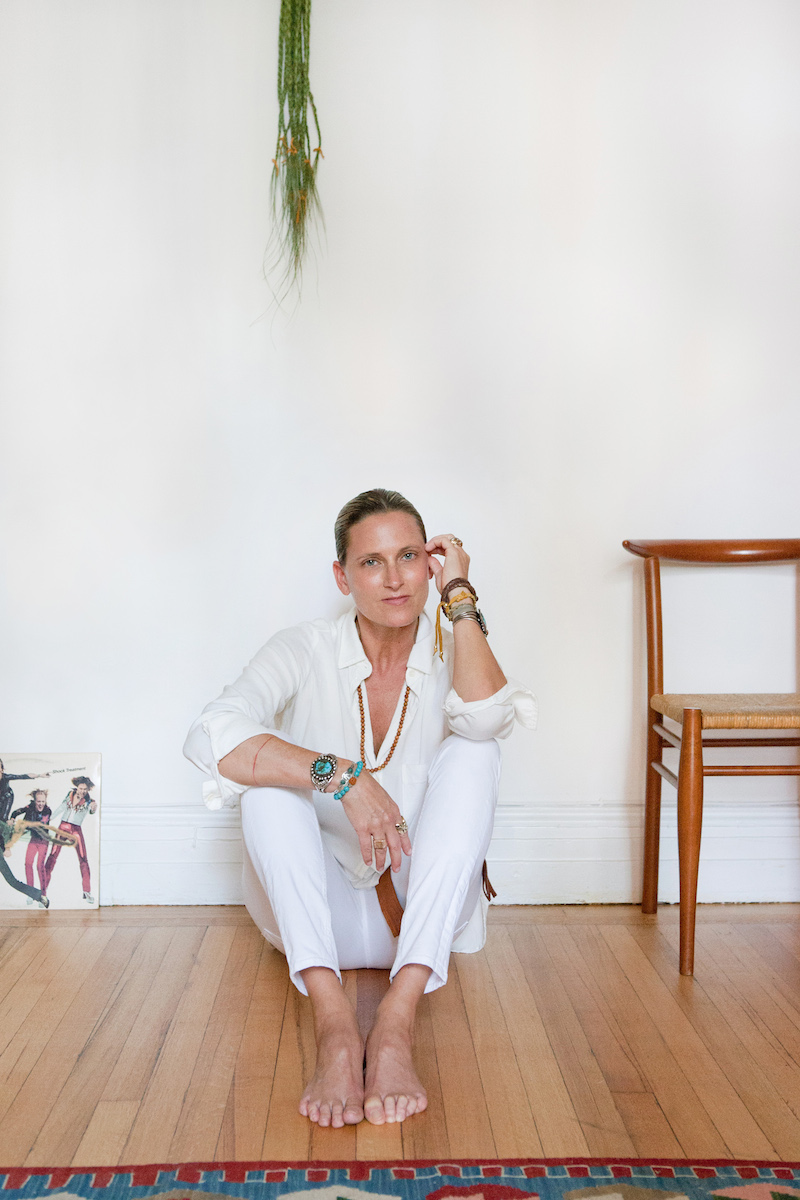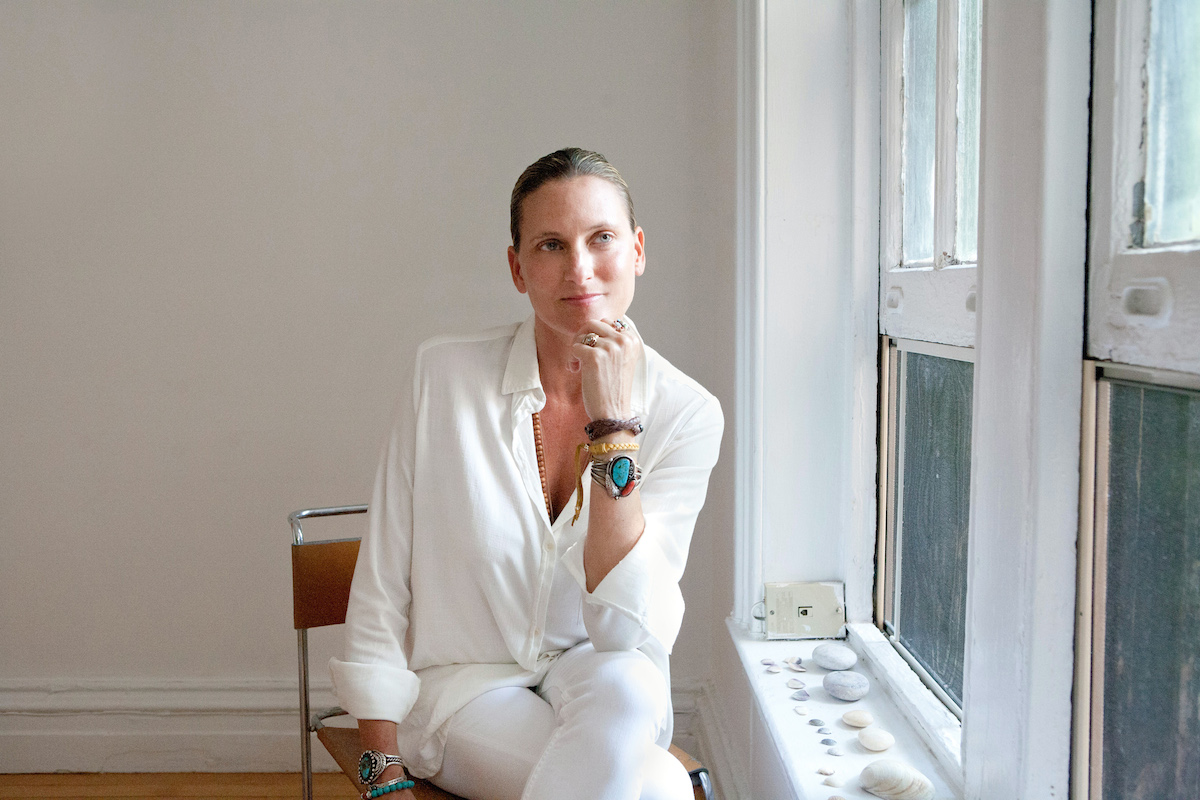 More Stories