Entertaining
Studio Visit: Hollyflora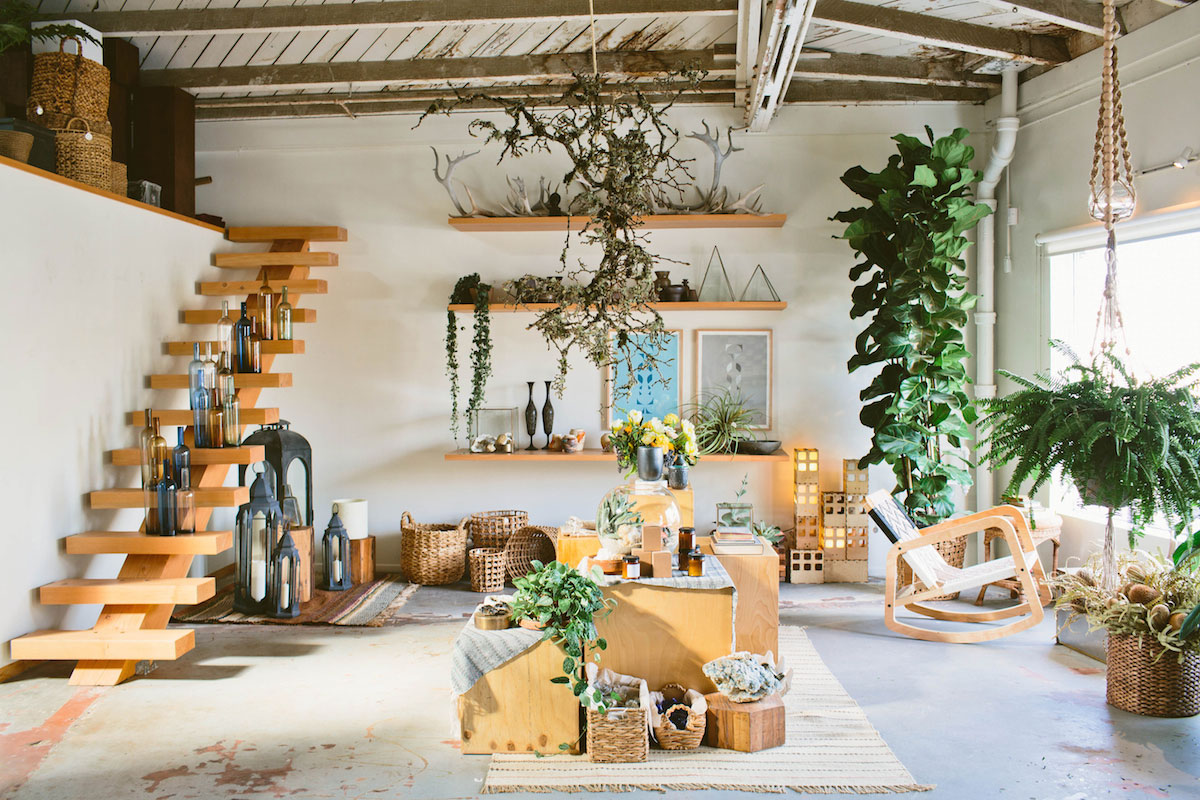 With thirty years of collective experience, Hollyflora owners Holly Vesecky and Rebecca Uchtman have established themselves as one of the premier floral design studios in the area, and their inspired arrangements have made them one of my very favorites.
Now settled into their new mid-city location – complete with a gorgeous storefront and inspiration for days – they were kind enough to welcome us in for a glimpse at their creative space and process. I hope you enjoy this look inside. XXJKE
R+T: Tell us a bit about how your floral studio came to be… How did your paths intersect to create the full-service, forward-thinking (and absolutely fabulous) collaboration that is Hollyflora?
Becky and I gravitated toward one another in other realms honestly, we met designing flowers but fell in love with each other's spirit: enthusiasm for comedy and dynamic paths of thought. We weave those concepts into our arrangements. I started the business in my apartment in 2006 and asked Becky to join me in 2008. We moved from my apartment to a small space, then to a larger space, then a larger space, and ended up at our final location on Pico.
R+T: How would you describe the Hollyflora aesthetic?
It's hard to define because we like to explore every angle of floral traditions. The Wild West through a timeless lens.
R+T: In an industry where the bar is constantly being raised, what do you think it is that has allowed you to set your studio apart?
We are career florists; we have been doing this forever and will continue to do this beyond the current floral movement. Sometimes it feels overwhelming, in the Pinterest age, to keep coming up with new ideas, but then a new flower, pink zebra lemon, mushroom or birds nest shows up in the garden and inspires a new path.
R+T: If you had to, could you choose a favorite flower or floral element to work with? Describe the type of arrangements that typically adorn your homes…
Aloe blossoms out of the garden, when they are in season.
R+T: Tell us about your new studio… What were the most important considerations when creating the space? Where did you look for inspiration?
Our new studio is located in mid-city between Roscoe's and Oki-Dog. We love the fast and loose nature of the neighborhood. The studio is in a 1920's bow truss warehouse building with a courtyard that we renovated. After moving around so much we wanted to find a space where growth wouldn't be such an issue, where we had some street presence, an outdoor area, and most importantly character. We were inspired by the 70s hand built cabins in Big Sur, ancient pueblos in New Mexico, Paul Klee, the poppy fields in Antelope Valley, Bauhaus artists, and our endlessly creative friends in Los Angeles.
R+T: How would you describe the atmosphere in your studio?
Vibrant and Fun with a dedicated passionate vibe.
R+T: Tell us about a typical day in the studio…
Flower Market at 5am, picking up flowers for events, orders and general stock for last min work and the studio. Then we process and design the flowers and try to get runs out by 11 am and try to finish by 5pm. Really, no day is typical – we might be gardening, foraging in Ojai, meeting with clients and growers, sneaking out to Republique for a late Breakfast, and of course there are endless curveballs.
R+T: Is music a part of the process? Who might we hear playing on any given day?
All the members of our team have such distinct musical tastes, we try and compromise and sometimes Beck and I just insist on our favorites… Ennio Morricone, The Flying Burrito Brothers, early to mid 80s goth, Bach, Rocky Horror Picture Show, Hall and Oats, Fiddler on the Roof, Mary Poppins, classic country, Rihanna, the Drive soundtrack… When we just have to get the job done, I find DLR Van Halen does the trick.
R+T: Your storefront is exquisite… Can you share a bit about some of the products that you carry?
We look for objects that have timeless hand touched properties: colorful prints by Eastside artist Emily Joyce, Heather Taylor textiles handmade in Mexico, paper goods by Thunderwing Studio, botanical illustrations by Nate Gelgud, organic beauty products by the ladies at Earth Tu Face, extremely local ceramics by Josh Beckman and Tony Brown, and plenty of vintage and new pots, plants, macramé, and terrariums.
R+T: Top five workspace musts?
For a florist it's imperative to have natural light for photos and general color interpretation, an organized studio, Oki-Dog next door…so many meals are rushed in this industry, outdoor space for a test garden, and good plumbing.
R+T: What is the most rewarding part of your work?
After 25 years in the field, I still really want to come to work in the morning, mostly because of the family we have created in the studio.