Wellness
Studio Visit: Beautycounter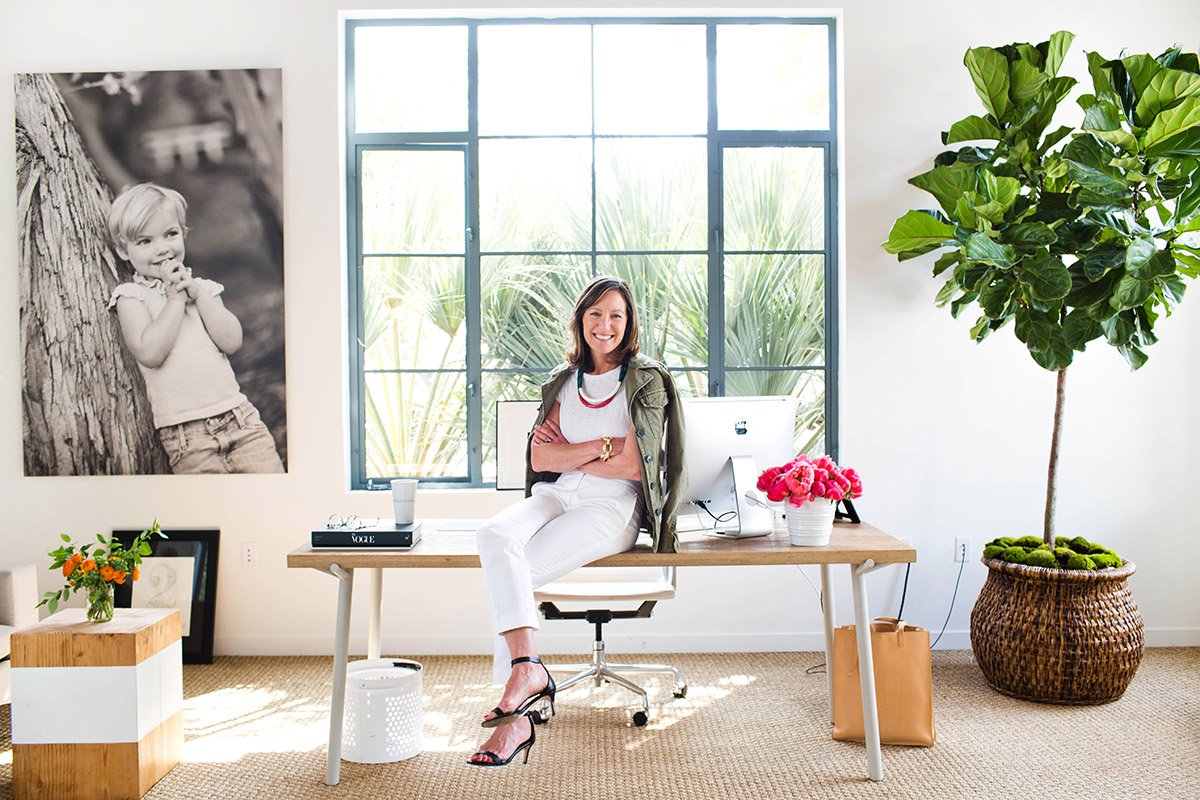 As I shared yesterday, when it comes to beauty and skincare of the all-natural variety, Beautycounter is one of my favorites – apart from the Countertime collection, the Lustro Body Oil and Dew Skin Tinted Moisturizer are also at the top of my list. Founded by wife, mother and personal care pioneer Gregg Renfrew, the brand is remarkable as much for its innovative products as its mission to bring about change in the industry. With a commitment to transparency and elevated safety standards (and to getting safe products into everyone's hands), Beautycounter is leading by example, and shows no signs of slowing. Gregg was kind enough to welcome us in and share a bit about the brand, its beginnings, and the beauty of safe and natural. I hope you enjoy. XXJKE
R+T: Tell us about how Beautycounter came to be…
In 2006, I watched a documentary about the environmental health movement that lead me to start making better choices for myself and my family. As I started to change everything in my home from cleaning products to the pots and pans I cooked in, I realized there was nothing available in the personal care or beauty space that performed to my high standards and that was safe for my health. So I set out to create them.
R+T: Can you share a bit about your mission?
Our mission is to lead a movement for better beauty. Through our omnichannel model, we aim to get trustworthy information and safer products into the hands of everyone.
R+T: How do you define natural beauty?
To me, natural beauty is the beauty based on who you actually are. Not trying to use beauty to be someone you're not. Natural beauty is about your lifestyle, it's about who you are as a person, it's about people who are comfortable with the looks and the body they were given and trying to make the best of it without trying to use beauty products to make them into someone they are not. It's all about being comfortable in your own shoes.   
R+T: Can you tell us about the process of sourcing and creating your unique formulas?
We're really committed to our Ingredient Screening Process – it was developed by our Head of Healthy & Safety, Mia Davis, and is what really sets us apart.  It's was a very long and arduous process – we had to first find manufacturers who shared our commitment to safety and to moving the needle in the right direction. It's definitely a unique and defining factor for us:
Eliminate Intentionally– Our Never List comprises more than 1,500 questionable or harmful ingredients we do not use, no matter what. (Nearly 1400 in EU + the hundreds of ingredients on our own list. See our short-hand Never List on the website or on tip cards BtC for a guide to the 30 or so worst offenders.)
Screen Rigorously – Every potential ingredient is screened using the best available science regarding specific hazards, like cancer, developmental toxicity, and hormone disruption and infertility.
Learn Constantly – There are major data gaps on most cosmetics ingredients. We review emerging data and scientific journals every quarter, and even commission our own studies.
Source Consciously – We choose the best available organic, sustainable or synthetic ingredient options that meet our high-performance and screening standards.
Share Transparently – Information is the most important ingredient in any product purchase decision. We share every ingredient source, test for contamination, and never hide anything so you can choose wisely.
R+T: Could you choose a few favorites for Skincare, Cosmetics and Body & Hair?
Lipsheer in Twig, Cleansing Balm, Hydrate Body lotion, Tint Skin, Dew Skin, Lustro Face Oils
R+T: We also adore your Kidscounter line… Can you share a bit about it with our readers?
We formulated it with our kids in mind – we relied on them to tell us what they did and didn't like.  The scents are a nod to our own childhood – creamsicle, berry-pop, and clementine-vanilla. We wanted to create solutions for the whole family.  
R+T: What's new and next for Beautycounter?
Dew Skin, which is an incredible tinted moisturizer with SPF just launched this summer and it's quickly become one of my favorite products. People can see we're working hard to take our website to the next level as well as addressing all the needs of everyone in the family, not just women. We are really focusing on addressing all the beauty and personal care needs of the entire family and will slowly be rolling out new product lines in the months to come.
R+T: What is the most rewarding part of your work?
Knowing that I'm making a difference in peoples lives both through increased awareness and safer products as well as having created an entrepreneurial opportunity for thousands of people across this country that has really impacted their lives in a variety of ways. In their confidence, in their financial stability, and in their lifestyle – having safer, cleaner lives as a result of being a part of the Beautycounter community.
Photos: Brittany Wood