Style
Store of the Day: Nickey Kehoe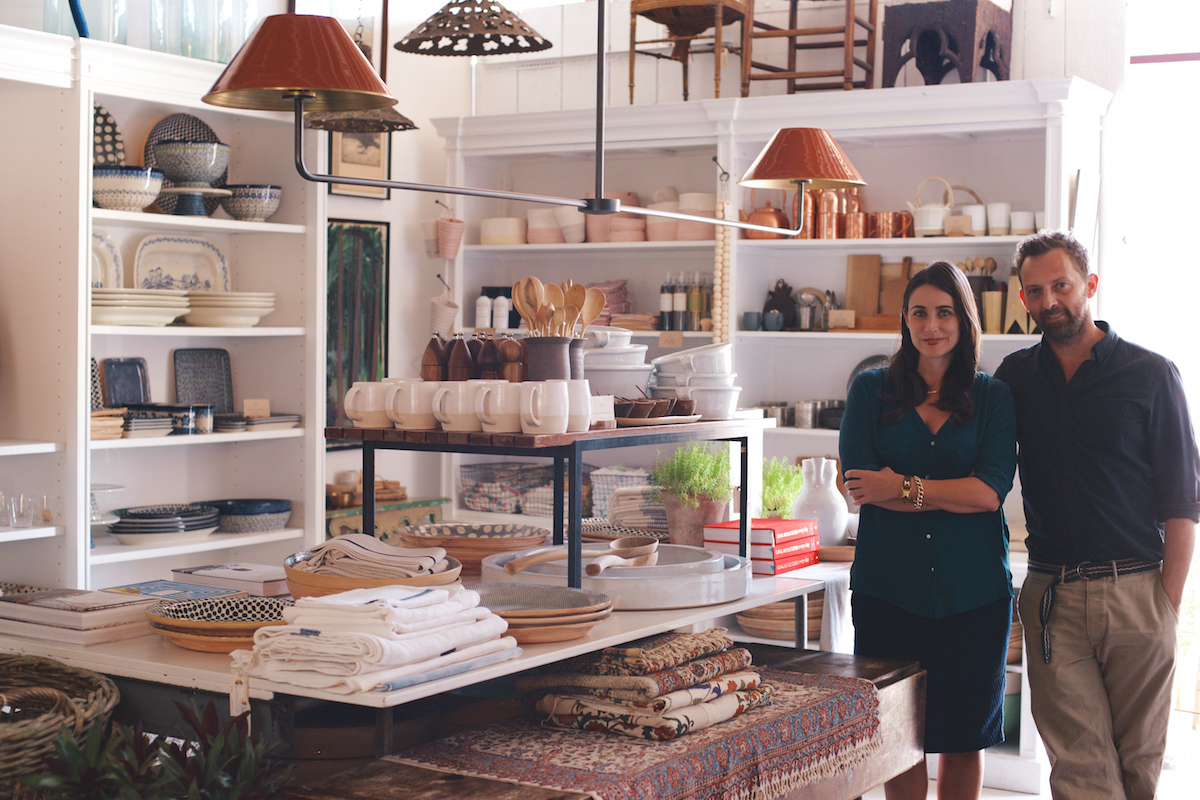 As I shared earlier this week, my love affair with Nickey Kehoe has been going strong for some time. Equal parts acclaimed design studio and beloved retail location, Nickey Kehoe is a synergistic partnership between designers Todd Nickey and Amy Kehoe – and one of my very favorite places to shop in LA. I've been stopping in since it was a tiny shop on Highland, all the way through to their beautiful space on Beverly. And whether it be design accessories or items for tabletop, I have never left empty-handed – or uninspired. Todd and Amy were kind enough to welcome us into their shop, and share a bit about how they create their design magic. I hope you enjoy this look inside. XXJKE
R+T: How did your one-of-a-kind interior design studio and shop come to be?
Amy and I are old friends from New York and we always respected and enjoyed one another's company and taste…we started working together when we both moved (separately) to LA. We always fantasized about shopping for treasures without the pressure of necessarily pleasing our interior design clients; hence the Nickey Kehoe Shop was born.
R+T: How would you describe the Nickey Kehoe aesthetic?
A wide spectrum of taste: we both love items and rooms that tell a story, have a sense of humor, and are elegant but not too serious.
R+T: Can you share a bit about your collaborative process?
Our collaboration is truly organic. While that word is vastly abused, it is most fitting. We can complete the other's sentence while completely inspiring a new idea. We are both completely open to the other's ideas and trust one another's strong hunches.
R+T: How do you go about curating your incredible assortment of products?
We have our specific categories that we shop for and from there we try and find items that aren't totally on trend but speak to us. We try to keep on hand a healthy mix from grandma to modern, tonal colors to bold primaries…and we are always editing and re-merchandising to keep things fresh.
R+T: Your shop itself is as beautiful as the products you carry… Can you tell us about the design process? What were some of your considerations when creating the space?
We wanted a space that felt comfortable and lived in and full of light and texture. We removed the drywall from the ceiling to expose the rafters; they didn't all match so we white washed the wood so that it all felt more cohesive. Our white floors (reclaimed scaffolding boards) are scuffed and scratched which, to us, is a sign of good wear. Plus, this all white palette/canvas allows the product to speak for itself.
R+T: What's new and next for Nickey Kehoe?
We just moved our design studio and warehouse on the east side of town that, rumor has it, will house another shop in 2016. We are also working on a lot of new pieces for our furniture collection and host of accessories.
R+T: What is the most rewarding part of your work?
Helping people love their homes.