Wellness
Step Into The Now, LA's New Massage Destination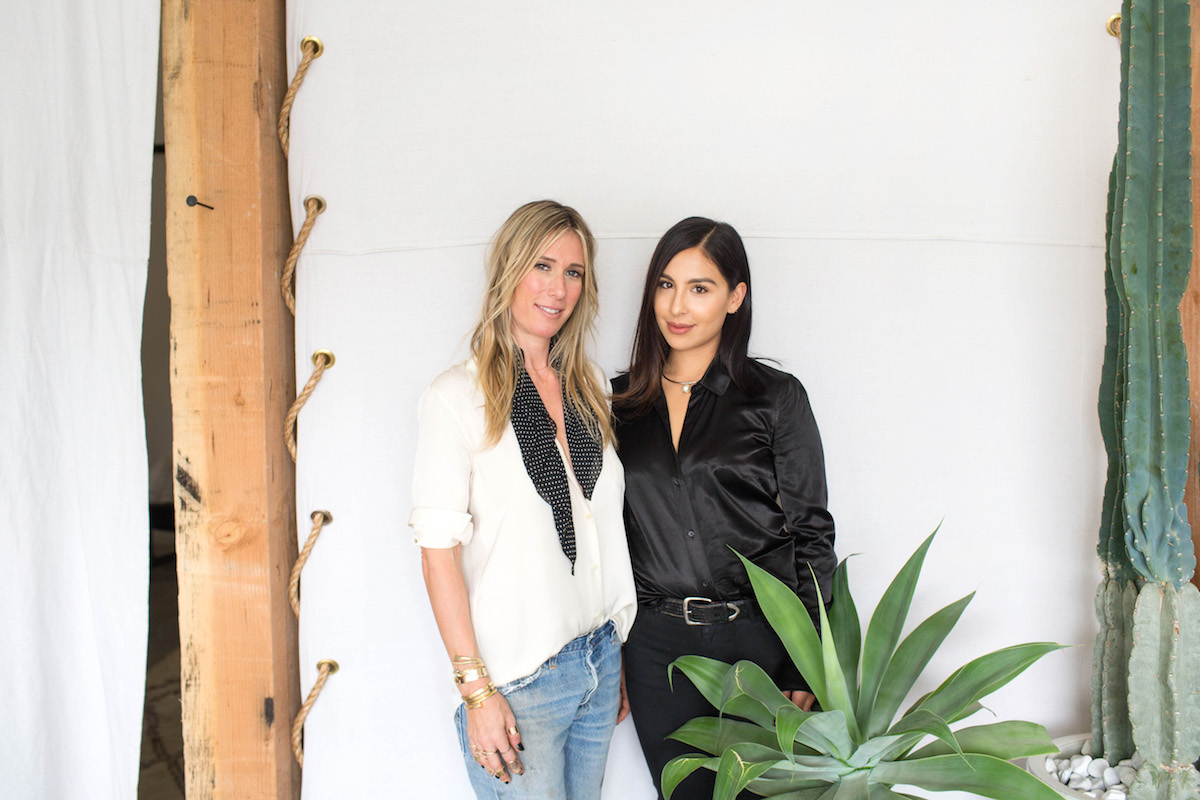 Living in Los Angeles means I'm exposed to a constant stream of fashionable hot spots, whether it's a gorgeous new vegan restaurant or unique coffee shop. But I can't remember the last time an opening garnered as much well-deserved attention as The Now, a truly chic and serene new spa dedicated to affordable but luxurious massages. In just two months it's already getting booked up well in advance! Especially with the start of a new year we could all use a little reminder to relax, unplug and release stress.
I met cofounder Erica Malbon at a Baby2Baby event (her cofounder/partner is jewelry designer Gara Post) and when she told me about their concept I couldn't wait to visit. To say the experience was heavenly is an understatement. The ladies let us inside their sanctuary for a chat about their holistic mission and nature-filled space. Warning: You may feel the urge to visit now! Enjoy! XXJKE
Rip & Tan: How do you feel you're reinventing the way people relax? 
Our mission at The Now is to provide customers with a high-quality massage experience at an affordable price, in a beautiful setting. We feel people should not have to pay a premium to have a positive experience physically and visually. We were inspired by our many travels but all the design elements we incorporated are native to LA. We strive to be a sanctuary within the city where our customers can retreat and recharge. Our philosophy is all about staying present and in the now through the vehicle of massage. 
Rip & Tan: How is The Now different from typical spas or massage parlors?
We consider ourselves a massage boutique. The concept is a cross between a luxury day spa and a walk-in neighborhood massage spot. Our goal is to provide high-quality, consistent service in a tranquil environment. In addition, we offer add-ons which include collagen eye masks, aromatherapy and digestive care. Customers can download our app to book appointments, go online or even get a walk-in appointment based on availability. To honor everyone's time we aim to have clients checked in and out within 10 minutes of their massage so they can get back to their busy lives. 
Services are available in two rooms: The [communal] Journey Room, our head-foot area, is intended to provide an alternative to the traditional idea of massage. It's versatile in that customers can converse, check e-mails or zone out with ear buds and eye masks depending on their mood or the occasion. The Moment Room is intended for the traditional private full-body massage experience.
Rip & Tan: Your space is extremely photogenic. How did you design the interior scheme? 
Our design was a collaboration amongst ourselves, David Alverez of Studio Alverez and Yaoska Davila of Yaoska Interiors. We wanted the space to be natural, raw and idyllic and incorporate as much nature indoors as we could.
Rip & Tan: You feature lots of beautiful wood along with natural fabrics, succulents and cacti. Why was it important for you to bring nature inside?
When people want to relax they turn to the outdoors, and The Now is all about creating a soothing environment for relaxation. 
Rip & Tan: What are the kinds of spiritual, mental and emotional benefits you can get from massage therapy?
Massage is not only a therapeutic tool for the body, but it is medicinal for the mind and spirit as well. When you give the body time to slow down you allow the mind and body to naturally balance. Massage and the art of touch are beautiful ways to bring attention to the sensations of the body and breath. These are the things happening here and now. It's our minds that wander and the fluctuations of mind are in continual motion. Learning how to slow down the fluctuations of mind is a profound practice of presence. We hope that through the therapeutic use of touch the client will have time and space to practice being in the now. 
Rip & Tan: What role does aromatherapy play in your treatments? 
Essential oils have been used for thousands of years and the benefits are incredible. We sell a line of essential oil blends called Jiva-Apoha that are offered as add-ons too. There are nine to choose from and the oils that make up each blend are chosen for their particular beautifying and healing properties. 
Rip & Tan: You even offer kids' massages. What are the benefits of a child getting a massage? 
Same as anyone—being a kid can be stressful, particularly in a world where so much is expected of them at school and in life. 
Rip & Tan: Surely you've experienced all the different massages you offer. What are your personal favorites? 
We love sitting together in the Journey Room with our beauty sleep eye masks and getting the Roots massage. We can be on our laptops and chat about business all while enjoying the benefits of massage. When we're in the mood for the Moment Room, Gara is a big fan of the Traveler massage paired with the Amma essential oil. Erica prefers our signature massage, The Now, paired with Shukin essential oil. 
Photos: Brittany Wood