Wellness
Spotlight on Skinny Coconut Oil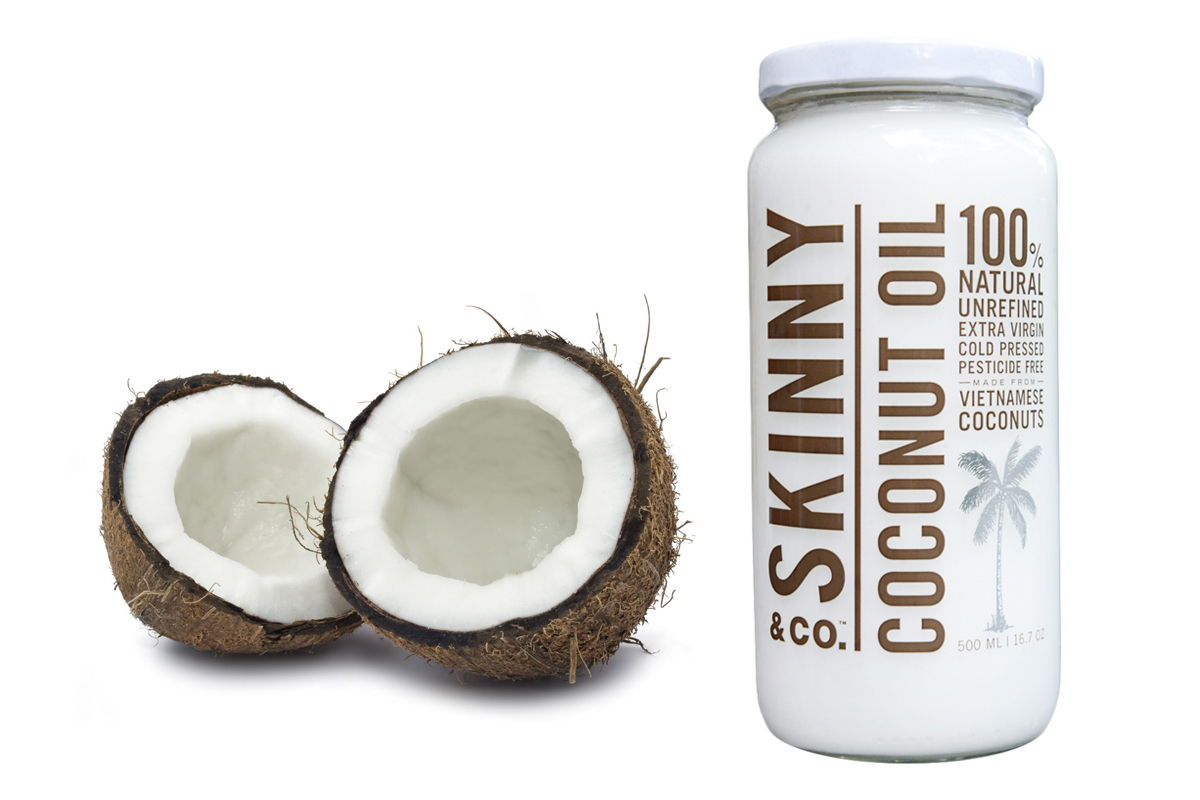 While I keep head-to-toe health on my mind year-round, I'm particularly focused on wellness this month. After all, the start of a new year is the perfect opportunity to reset the body and mind and chart a course for the days and weeks to come. It's also a good time to reflect on the practices and remedies that really work and deserve to be carried over into 2016. 
Anyone who juggles a career and children can tell you how very much we appreciate multi-taskers. Products that can be used for several purposes are time savers and even saviors in some cases. Coconut oil has become one of those for me, especially Skinny Coconut Oil. I love using their classic oil for cooking, their coco oil with peppermint for pulling (more on that tomorrow), and I keep their scented formulas in the shower because they are incredibly hydrating and soothing on the skin. 
To me there's coconut oil and then there's Skinny Coconut Oil. The ingredient on its own is miraculous: it boosts the metabolism, fights infection, improves brain health, balances blood sugar and contains healthy fatty acids. But only Skinny's products are made from extra-virgin coconuts that are hand selected and wild harvested from pesticide-free Vietnamese jungles, cold-pressed and never heated (which ensures all the amazing nutrients stay put), and completely pure. (Many others contain additives such as palm oil). It's also the only one on the market that's alkaline. 
Because they're crafted in such a particular way and with a full 12 coconuts per jar, Skinny's products are small-batch and available in limited quantities.  I've already stocked up for 2016—it lasts at least 15 months. Here's to a healthy new year! XXJKE