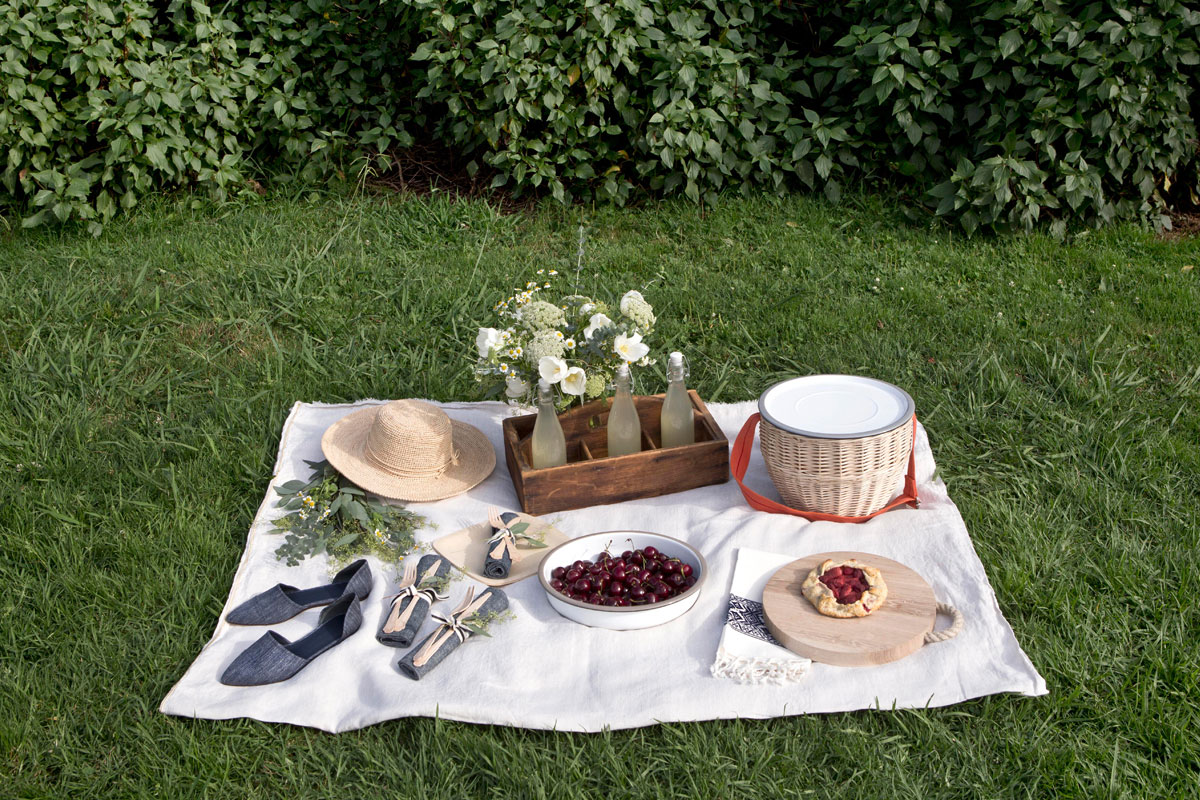 One of my favorite warm weather activities is a laid-back family picnic, and over the years I have found some tried and true favorites perfect for the occasion. Here are my picks for a chic, casual, well-planned picnic:
Placemats and Napkins
I've shared my love for MYdrap disposable napkins and placemats before, and a picnic is one of my favorite places to put them to use. Simple yet chic – I love them in red and blue gingham – they are disposable but can also be wiped down and used again. And, for a great non-disposable options, I love these Every Day Napkins from Ambatalia, and these beautiful hand woven towels from Bitters Co.
Plates & Cutlery
I've long been a fan of Falcon Enamelware, and their plate sets – love them in white with blue, red, and grey rims – are just the thing for picnics. And, I recently discovered these beautiful Variopinte enamel plates and, like Falcon, had to have them for my Montecito store.* We carry them in a beautiful grey and white and moss and white, and Merci has a huge selection of them on their website. And, for a disposable option, you can't go wrong with bamboo plates.
Also great for a picnic: bamboo cutlery. And I especially love this chic brown paper bag of wooden cutlery, which we also sell at my Montecito home store.
Cups & Bottles
For drinks, my new favorite S'well Bottles are great for wine or water. And, Mason jars in large or small double as great cups. I also love these Gigogne glasses and Picardie tumblers from Duralex – they're made out of tempered glass and therefore very durable.
Picnic Baskets
Found after much research, Peterboro Baskets have become an outdoor staple – we have them in Tahoe and use them constantly – and their insulated options are amazing. I also recently discovered this cool picnic tote from Acme, and this great picnic basket for two from Terrain.
A fully-stocked basket is always great to have, and we keep an amazing one (similar here and here) at our home in Tahoe. But my ultimate picnic basket is from Variopinte – simple, chic, and perfect for the beach or park, it combines a beautiful wicker basket and strap with an enamel plate or platter, which acts as a lid.
Picnic Blankets
No picnic is complete without a great blanket. My favorites: all of the amazing options from Pendleton. I especially like their nylon-backed Roll-Up Blankets, which are not only easy to transport, but stay nice and dry when placed on the grass or sand.
Picnic Attire
And lastly, some favorites for picnic attire both chic and laid-back: my Denim D'Orsay Flat and this raffia sun hat from Sans-Arcidet, which I also carry in my Almont store.
*Contact stores for details and availability.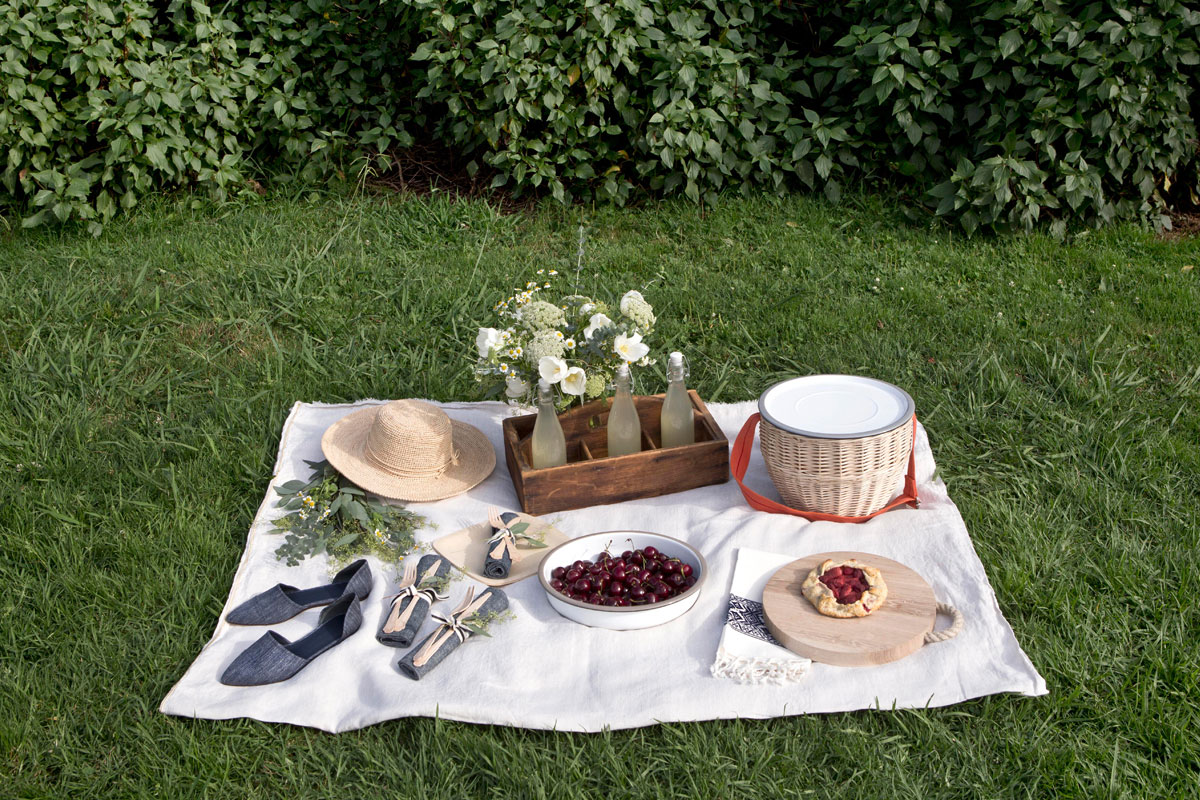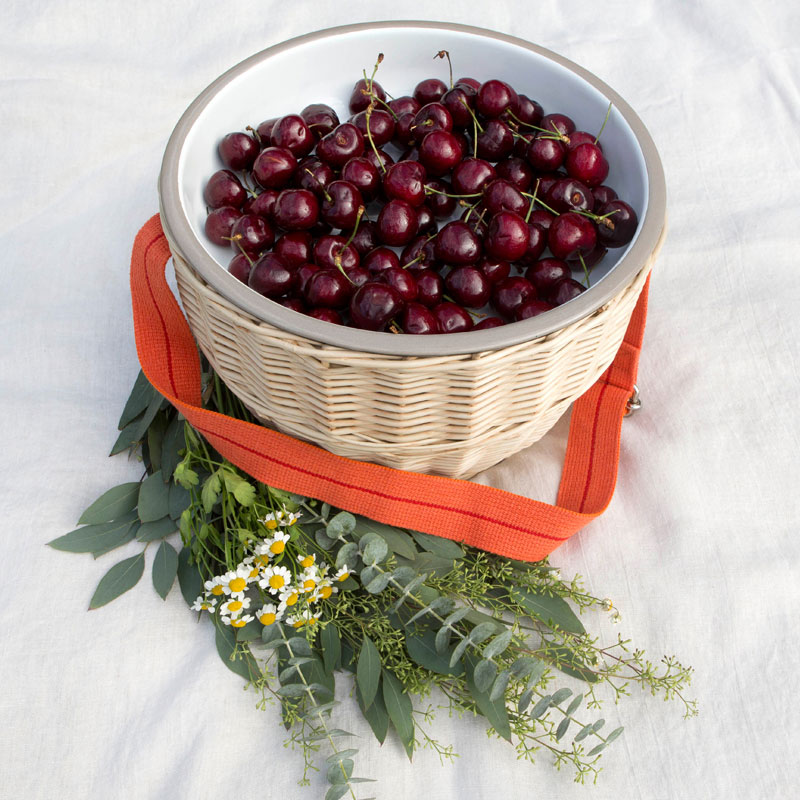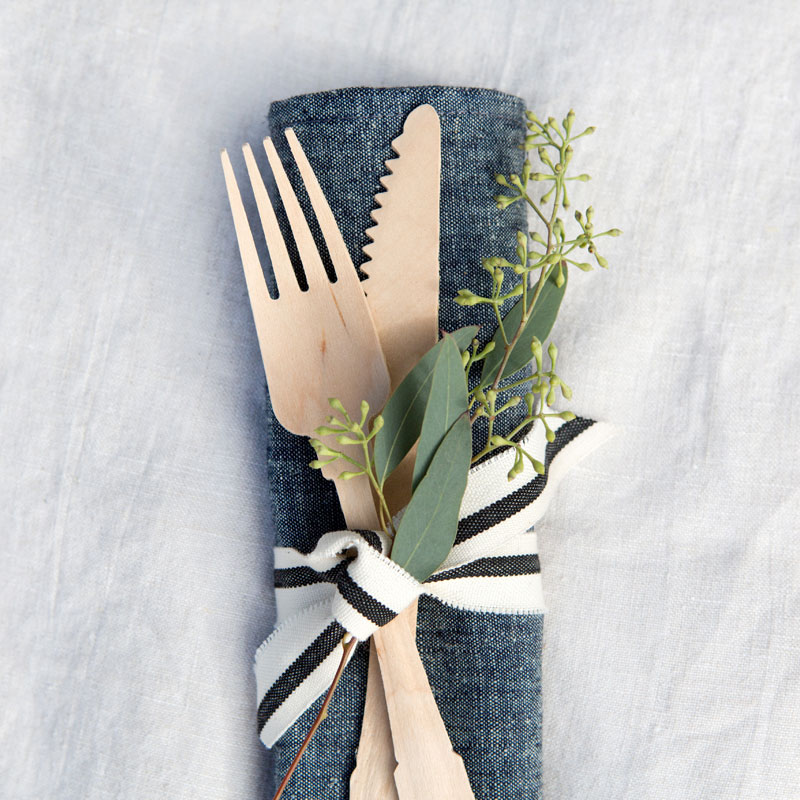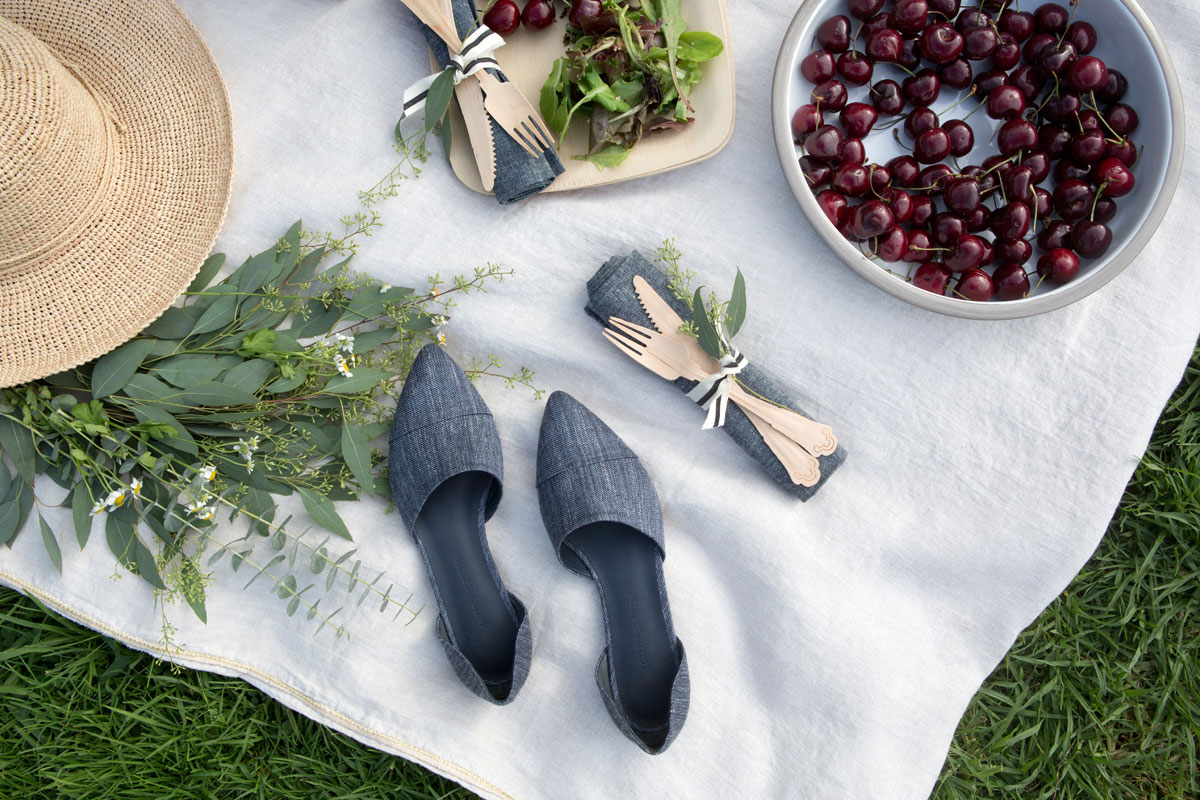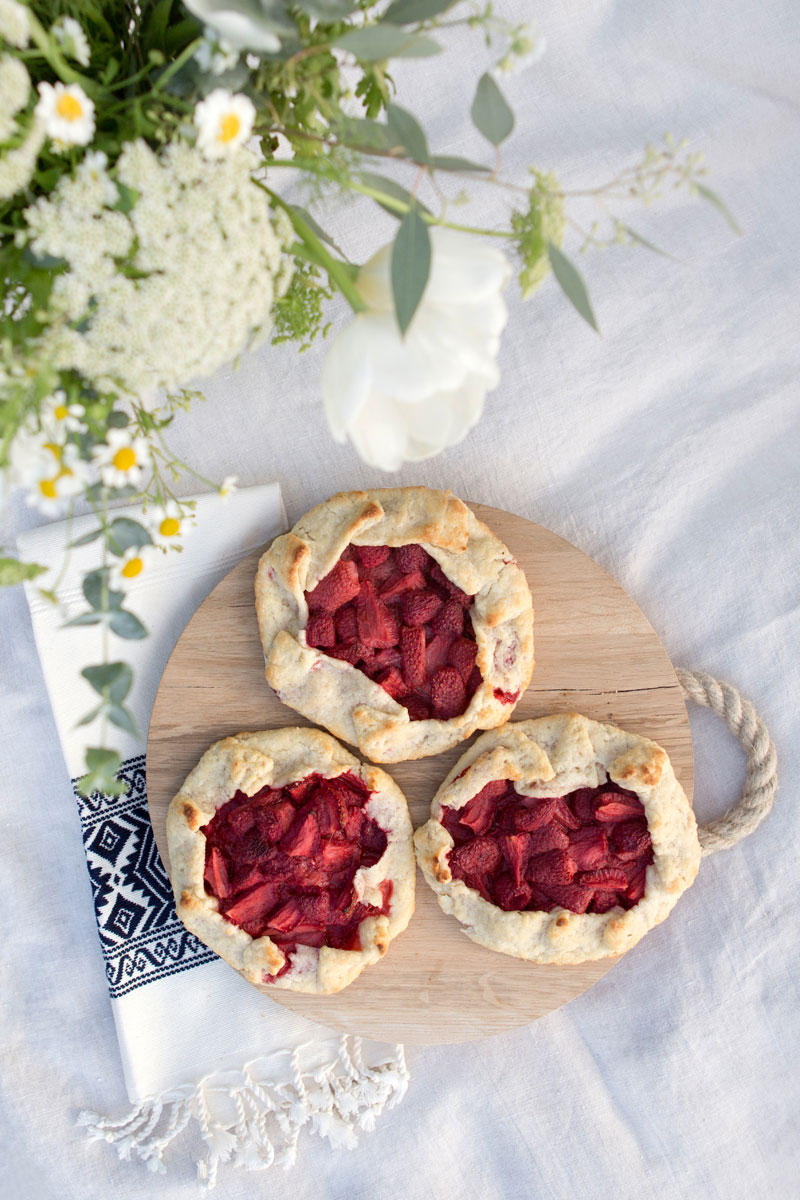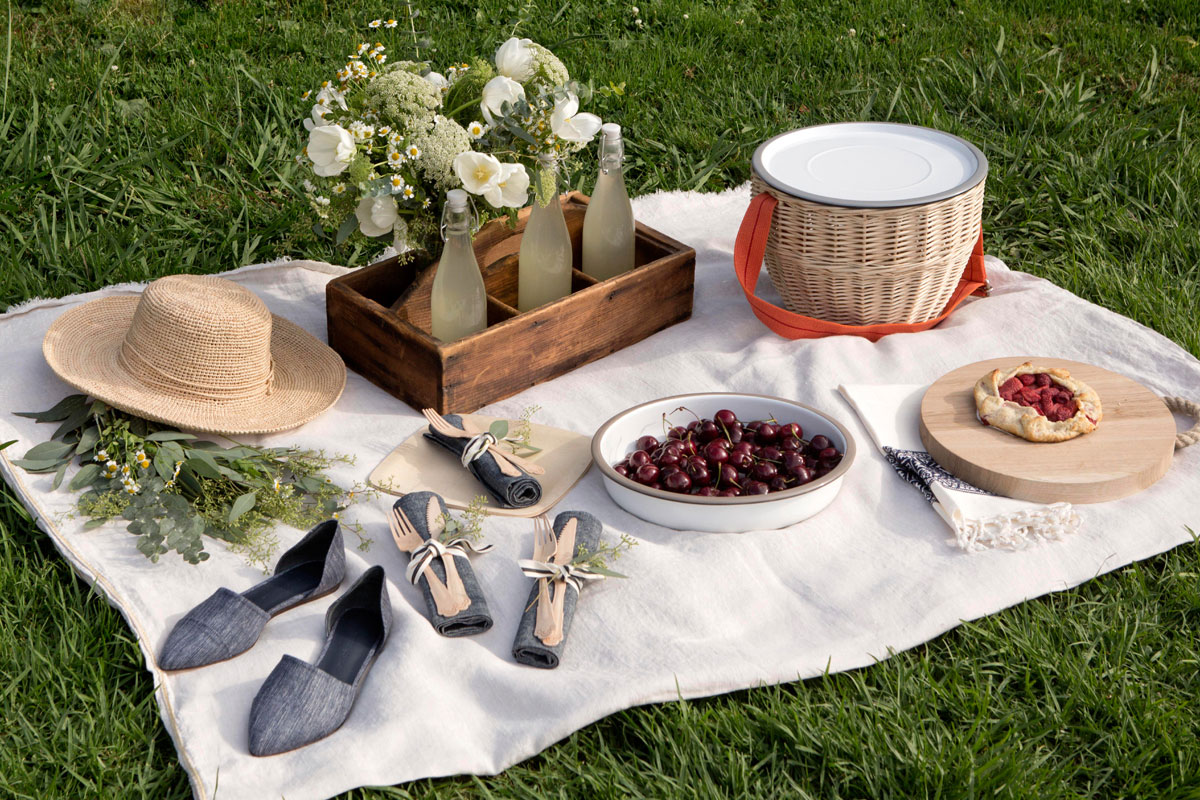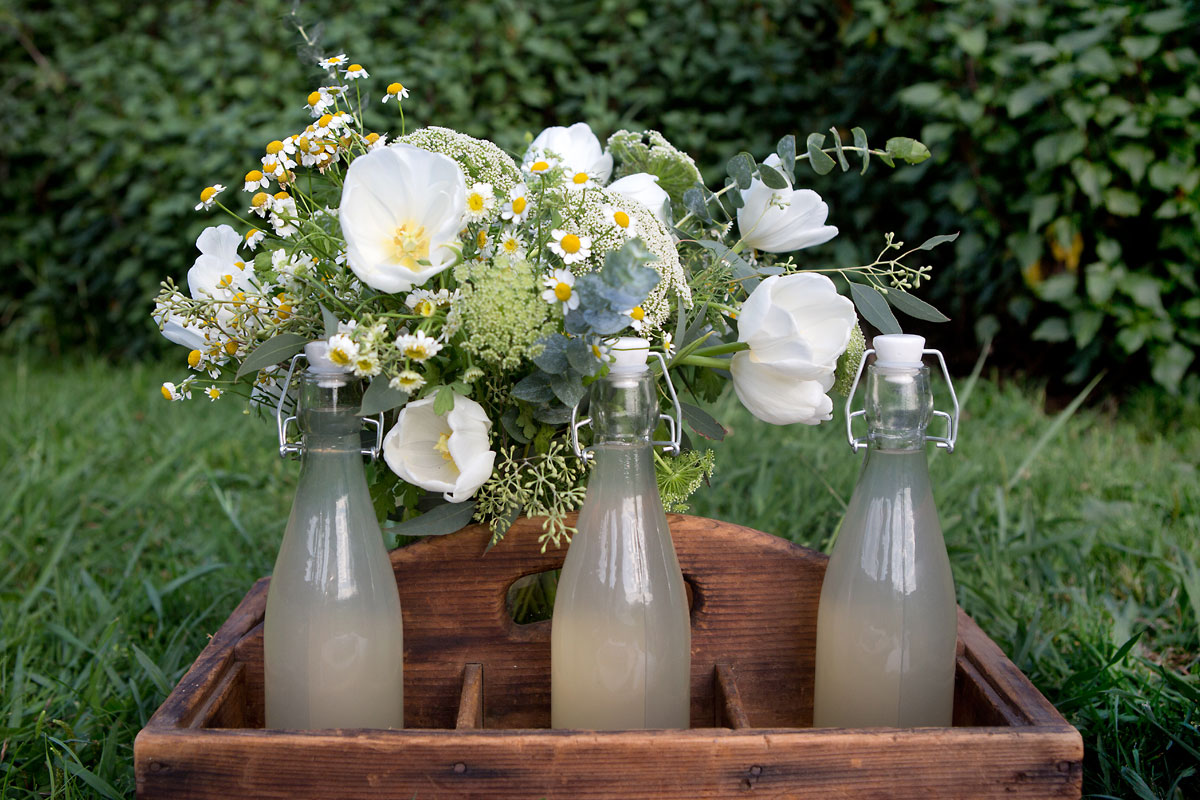 More Stories