Living
Inside Interior Designer Sophie Burke's Peaceful Vancouver Home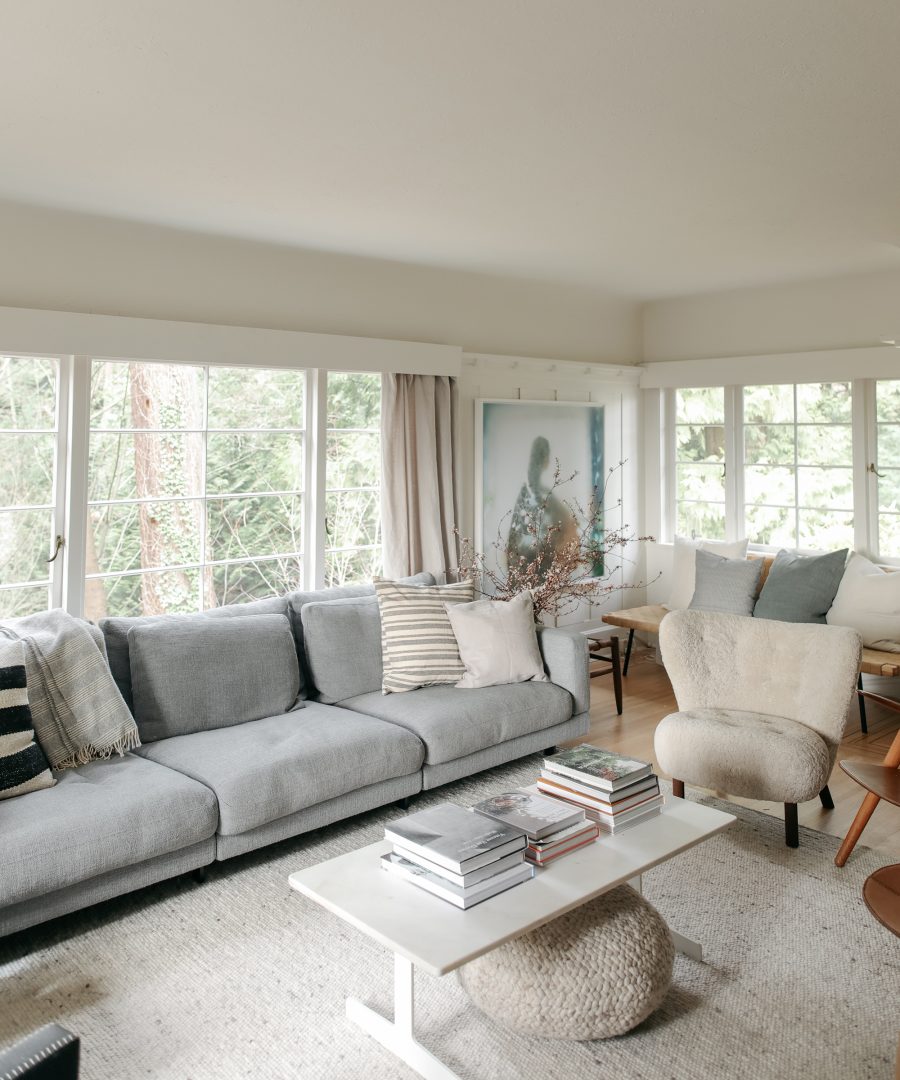 Stepping into an interior designer's home is an experience that we always find equally inspiring and intriguing. On a recent trip up north, we visited Sophie Burke of
Sophie Burke Design
at her cozy Vancouver home, and to say it didn't disappoint is an utter oversimplification. Calming, comforting, and instantly inviting, Sophie's space is an encapsulation of a design aesthetic that transcends definition—read on for our conversation on career beginnings, design necessities, and what makes a room feel complete.  
Rip & Tan: Where does your love for interior design come from?

Sophie Burke: Since I can remember, I was always really interested in design. I grew up in a home where design was really important. My parents loved antiques, and from a young age I remember tagging along to shops with them while they poked around looking for pieces to add to their eclectic collection. Having a well-designed home was really important to them and their enthusiasm and interest in design was infectious, even to a child.

Rip & Tan: How has your taste and design sensibility evolved over the years?

Sophie Burke: I remember dreaming about having an all-white apartment with white wood floors and big loft-like windows when I was pretty young. I would still be happy to live in a space like that, so I don't think the fundamentals of my taste have totally changed, but things definitely evolve. I do lean towards a more clean, contemporary aesthetic these days, but I have always lived in older, character homes, so end up designing this way for clients more than for myself.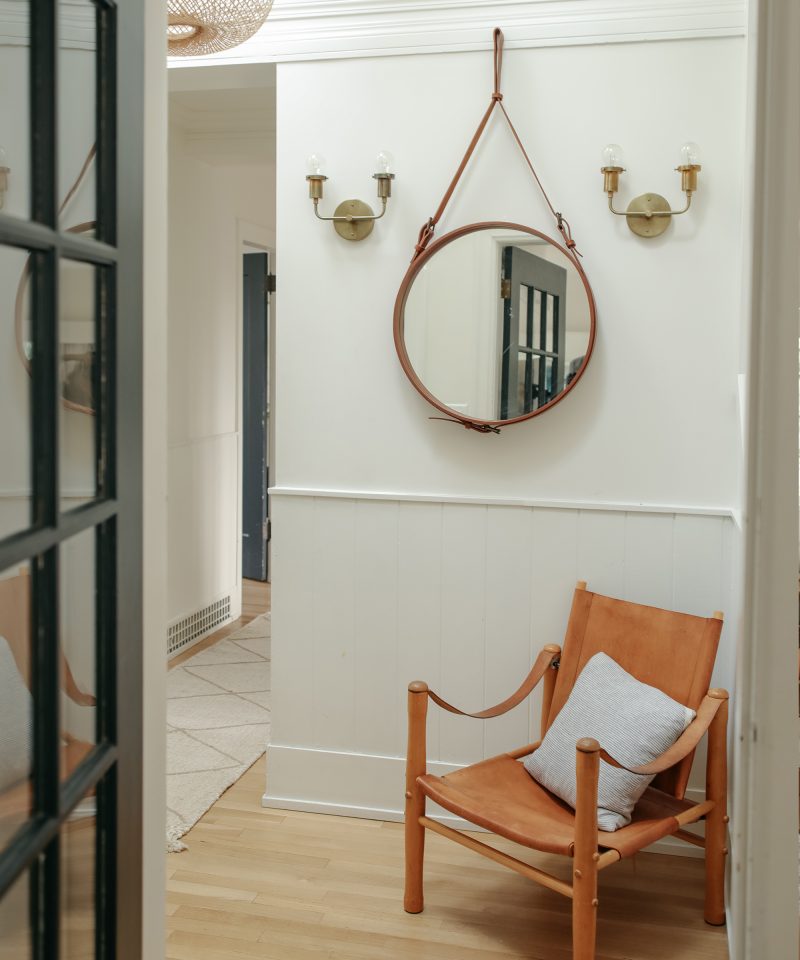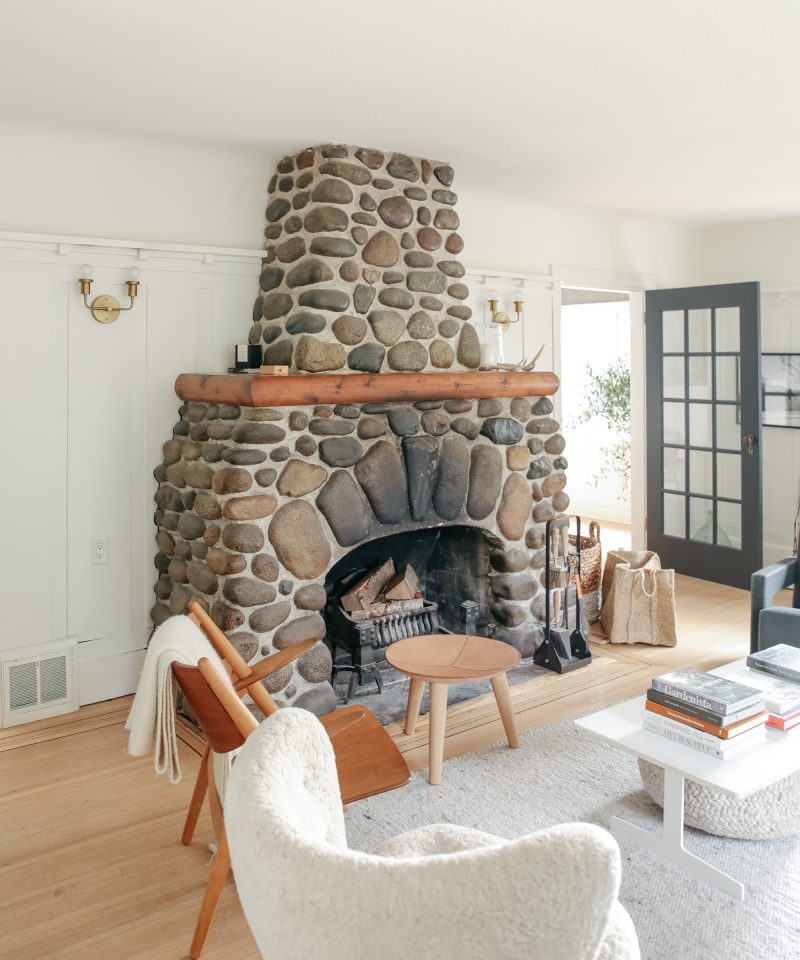 Rip & Tan: How would you describe your personal style and design aesthetic?

Sophie Burke: I really like to design spaces that feel timeless and classic. I feel like the way to do this is through layering: I like to mix in elements that feel textured, whether it's through age or materiality. I like using natural materials where possible—real stone, real wood, real clay, natural linen, and wool. I like spaces that feel very well-considered, but not trendy.

Rip & Tan: What would you consider to be the most impactful learning experience throughout your career?

Sophie Burke: I used to work for a big firm in London, England called Conran and Partners. I learned so much there about the creative process, and also about the systems within a firm that are required for a big project to be successful. It was a really good foundation to jump off from.
"I really like to design spaces that feel timeless and classic. I feel like the way to do this is through layering: I like to mix in elements that feel textured, whether it's through age or materiality."
Rip & Tan: How does your environment influence your work? What core commonality unites the spaces you create?

Sophie Burke: I feel that place has an intrinsically deep influence on design. I live in such a beautiful part of the world, with rugged mountains, huge forests, and the ocean steps from my home. At the office, we stare out at the ocean and mountains from the windows. We tend to design spaces that reflect the colors of this northern environment around us—the cool greys of the ocean and sky, the muted tones of the forest and beaches. We use a lot of natural materials and rugged textures. I think if I lived in a hot, sunny climate I would probably be drawn to using brighter colors.

Rip & Tan: With social media and the like at our fingertips, it's easy to feel overwhelmed by design trends in an instant. How can we navigate the oftentimes oversaturated landscape to form our own distinct design language?

Sophie Burke: It is easy to get caught up in the trends that you see on social media, but at the same time, I think that there is also lots of inspiration to be found. It is important to edit how much you look at, and to ask yourself, "is this something I can see myself living with in 10 years' time?"
Rip & Tan: As a designer, you're able to visualize the potential of a space that many of us may not see. Whether it's a kitchen remodel or powder room polish, what tips do you have for making the most of a space for the way you live?

Sophie Burke: Understanding the way you use your space should dictate what you do or don't need. Functionality should always be top of mind when you're designing a key space like a kitchen. Think about all the things that need to go into it and make sure you have a spot for them all. Think also about the ergonomics—what things do you need access to the most often? Have you got a good work triangle between your fridge, sink, and cooktop? Can you easily reach your shelves? Are your surfaces durable and cleanable? For powder rooms, it is easier to get creative and have a little more fun. Think about the guest experience though. Dimmable lighting, a good mirror, and a spot to set something down are all helpful. More generally, we think it always makes sense to invest in the rooms or pieces that you use most. At the end of the day, try not to be dictated by trends or what you think you "should" do—if you really love something, chances are it will work with other pieces you love and that it will feel good to you.

Rip & Tan: What does living well mean to you?

Sophie Burke: We strive to strike a balance between work and play. While we, as designers, are so lucky to work in a field we are passionate about, it's also important to be three-dimensional. Everyone on our team has interests and passions outside of the industry that help bring new, fresh perspectives to our projects. For me personally, living well means spending time outside in nature, spending time with my family and friends, and being at peace with my surroundings.
Photos by Gillian Stevens