Wellness
Skin Detoxing: Kristina Holey's 7-Step Process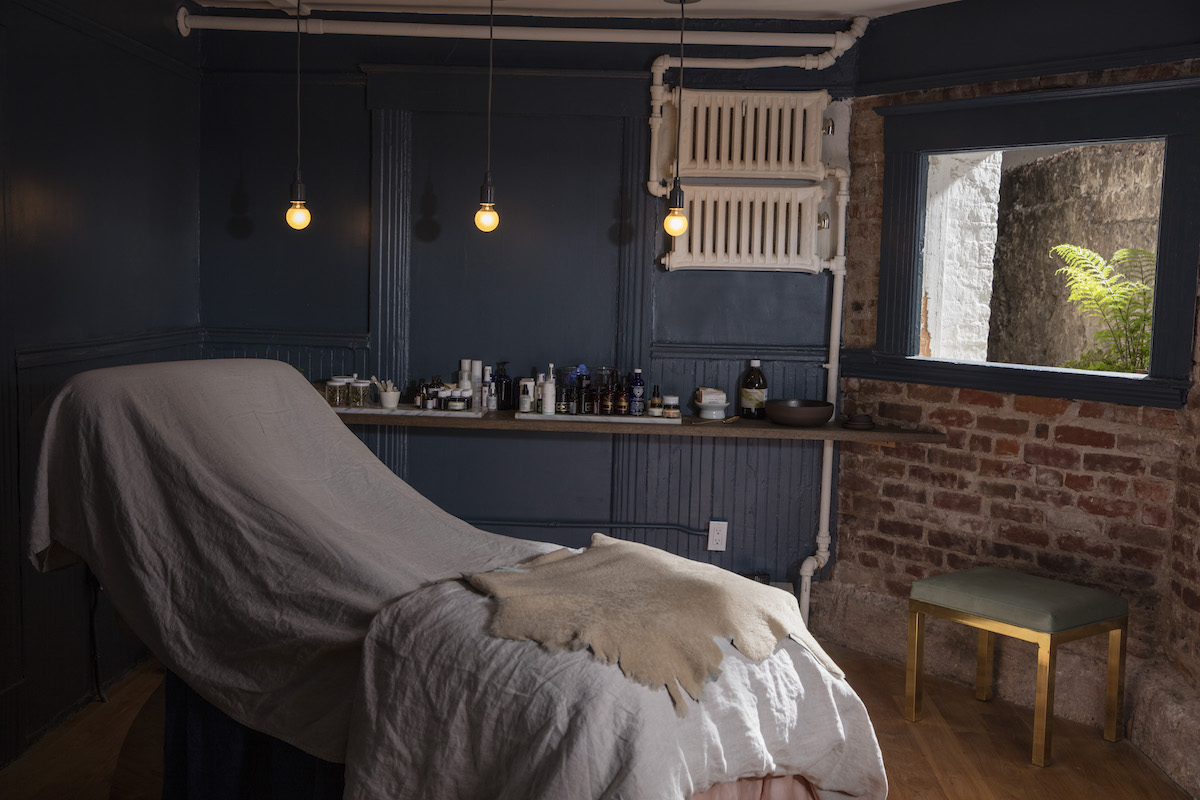 Most of us are aware of the great benefits of regularly detoxifying our systems, but according to the inspiring holistic skincare expert Kristina Holey, deeply cleaning out our skin is just as important. Fortunately, her comprehensive regimen below can easily be done at home. It should be paired with internal "work," which includes reducing inflammatory foods, focusing on simple and nourishing meals and staying hydrated. Tomorrow I'll reveal another of one Kristina's recipes that makes pushing the reset button even more appetizing, but in the meantime you can start by prepping the ingredients for her skin overhaul. XXJKE 
1.   Warm a carrier oil in your palms, and massage it all over your face and neck for 3-5 minutes. Rinse with a warm washcloth. 
2.   Apply your cleanser and massage thoroughly for a minute or so before rinsing multiple times.
3.   Soak in an epsom salt bath for approximately 20 minutes. If you'd like, add some essential oils to the water for extra aromatherapeutic benefits. 
4.   Apply an enzyme-based exfoliant (lactic acid or digestive enzymes are great) for a few minutes to dissolve any dead skin cells that have accumulated. Rinse thoroughly. Swipe a cotton pad of either pure or diluted apple cider vinegar (depending on the skin's sensitivity) to reset the skin's pH. 
5.   Apply a mineral-based mask—this could be a blend of spiraling and/or chlorella, a little turmeric powder and/or matcha tea powder. I like to use a room-temperature tea to moisten the mask and create a spreadable paste. You could use nettle tea, green tea, holy basil, turmeric or chamomile. Then massage paste into your skin and leave until dry. This helps energize the cells on the top layer of the skin and really brightens the complexion. Remove with warm water until skin is clean. 
6.   Apply a hydrating mist. I love something with a bacterial blend (probiotics) and hyaluronic acid for hydration. You can also use use tea that you put in a spray bottle and keep in the fridge for a few days. Choose one that will provide some qualities you're looking for. Adding a few drops of apple cider vinegar is also great for a toner. 
7.   Pick either a pure oil or a blend, and take some time to massage it into the skin. Really hit all points of the face, especially around the nose, eyes and neck. Follow with your night cream and get lots of sleep.