Wellness
Shiva Rose's Guide to Glowing Summer Skin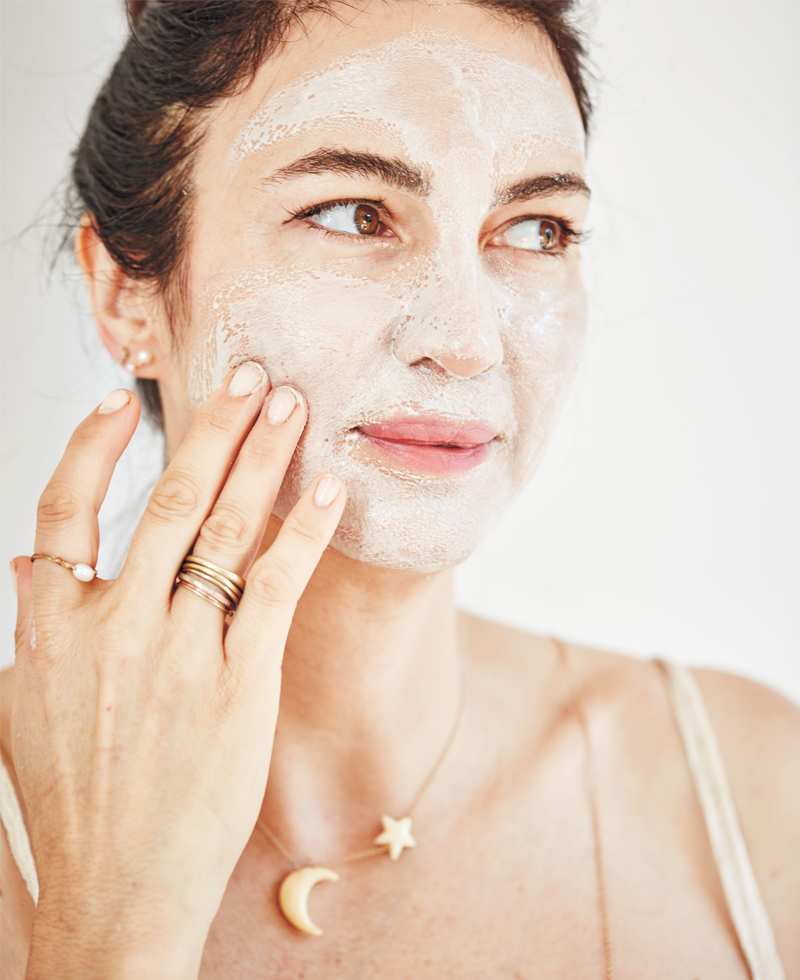 Summer in Los Angeles and beyond can be brutal. Temperatures rise to triple digits, and soon we'll be finding ways to cool off any way we can, even if it means buttering up that friend-of-a-friend because you heard they might have a pool. When it comes to summer skincare, hold off on the schemes, because we have all the answers from natural beauty expert
Shiva Rose
.
For that, "I'm not sweating, I'm glowing" look, try her hydrating DIY Cooling Mask (featured in her book 
Whole Beauty)
 and read her tips on how best to nourish, hydrate, and protect your skin from the unrelenting sun.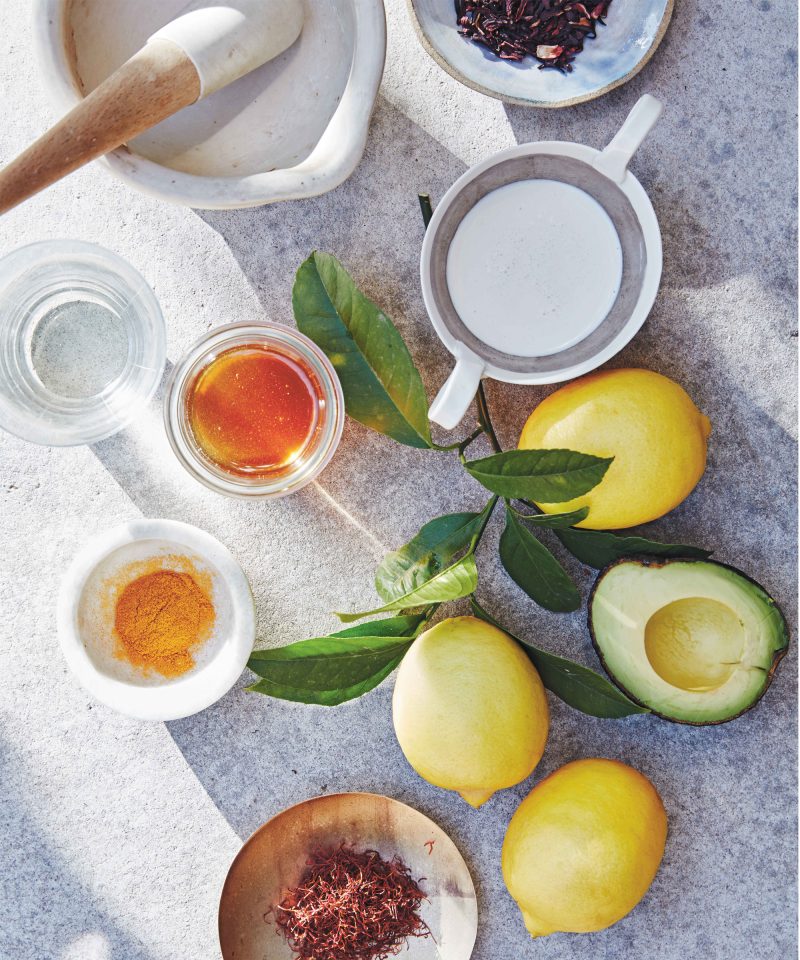 Rip & Tan: How do you change your self-care routines or beauty rituals to adapt to the summer months? 

Shiva Rose: In the summer I will use some Ayurvedic practices of cooling the pitta energy. You can cool fiery pitta by eating more balancing foods like cucumber and fresh fruits. Inflammation and irritated skin may be more of an issue, so I like to use more of my rose hydrosol to quench my skin. In Los Angeles the air tends to become even more dry, so I also like to incorporate aloe juice into my diet.

Rip & Tan: What are the key ingredients to look out for when it comes to skincare, especially sun care?

Shiva Rose: I feel some natural rays of the sun are really beneficial to us. I will let my limbs get sun, but will use a non toxic sunscreen for my face. I make my own using use oils like raspberry seed oil, carrot seed oil, shea butter, coconut oil (naturally has SPF), beeswax, and non-nano zinc oxide powder. 

Rip & Tan: How do natural products work to fight unnatural toxins or stressors in the air?

Shiva Rose: I use black tourmaline crystals to reduce the EMF rays around my computer. I also like to spray the house with clary sage or lavender hydrosol to relieve the toxins in the air. Plants can also be remarkable filters. I also play mantras continuously to eliminate energetic toxins from my environment.

Rip & Tan: What advice would you give to women looking to correct past sun damage?

Shiva Rose: I would say use masks like the ones I mention in my book Whole Beauty using lemon and saffron threads. These masks eliminate dark spots and help regenerate the skin. Also masks using yogurt, since the lactic acid helps the skin exfoliate and then replenish. I also think using powerful oils and hyaluronic acid both externally and internally can help the parts of the skin that are aged from lack of moisture.  

Rip & Tan: What is the one thing every woman should use in her routine all throughout the year?

Shiva Rose: A strong serum using hyaluronic acid and a nourishing eye cream. I made my Blue Crystal eye cream with that acid and other activating ingredients to combat dark circles and puffiness. 

I also think women should have a spoonful of ghee or some oil to keep their organs, skin, hair and body juicy.
Cooling Milk & Spice Mask
Recipe
Cooling Milk & Spice Mask
Ingredients
2 or 3 whole nutmeg pods or 1 tablespoon ground nutmeg
1 tablespoon whole milk preferably raw, plus more as needed
1 teaspoon raw honey optional, use only if you have exceptionally oily skin
Breakouts are eruptions usually caused by too much Pitta—fire energy—in the body. We have to learn how to harness the passion and fire and put it to work for us. Otherwise, we just swallow that fire and it comes out in acne or cysts, hormonal issues. This mask treats acne by soothing and calming the skin to leave it smooth and supple. The medicinal qualities of nutmeg help to rejuvenate the skin and also treat anxiety and digestive issues in the body. Whole milk is full of nourishing fats that help moisturize, and when these two ingredients are mixed together, your skin will want to drink up the combination. (In fact, it is good enough that you could drink it!)
Grind the nutmeg in a coffee grinder and transfer it to a bowl. Add the milk and the honey, if using, and stir until combined to form a paste. You can add water instead of more milk to get the right consistency. Wash your face and pat it dry, then apply the mask all over or just to problem areas. You may get some tingling, but that means the mask is being activated. Leave on for 15 to 20 minutes, then rinse off with cool water.
Photos by Ngoc Minh Ngo. Excerpted from Whole Beauty by Shiva Rose (Artisan Books). Copyright © 2018.