Entertaining
Setting the Table for a Valentine's Day Lunch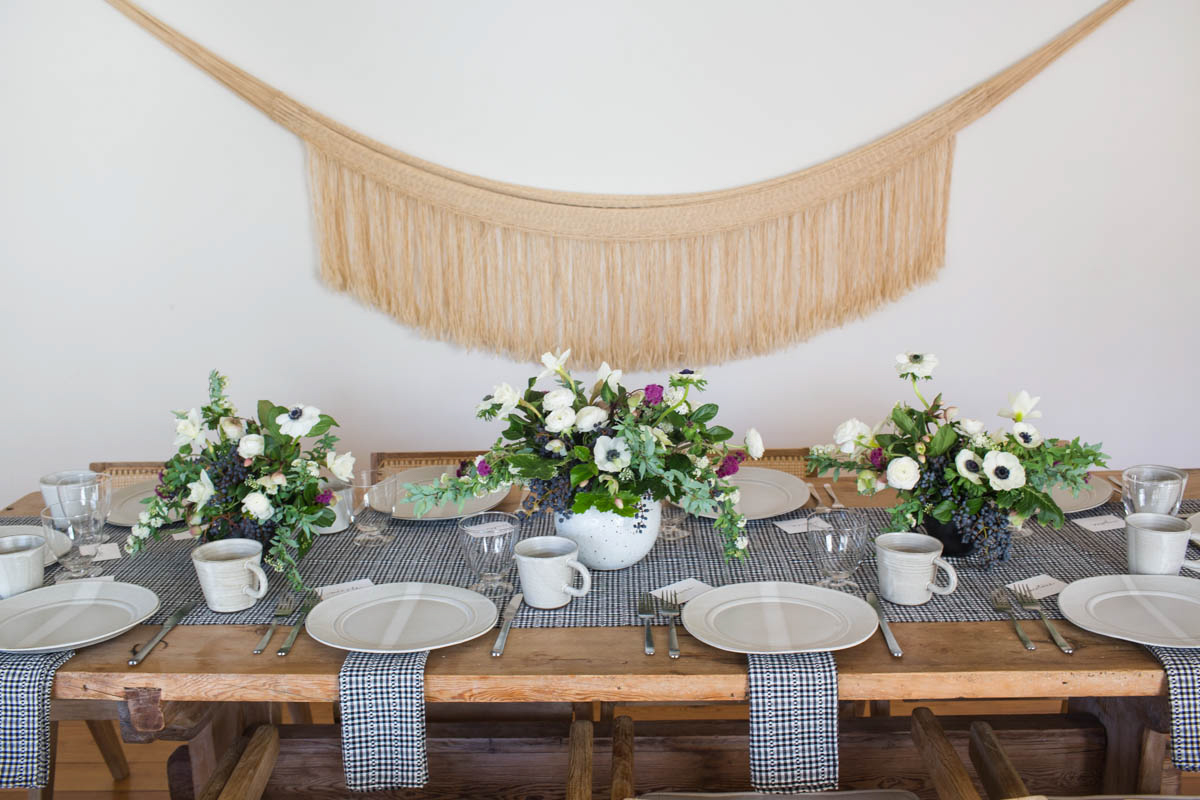 I love any opportunity to get loved ones together, cook a homemade meal, and relax—and Valentine's Day is no exception. In fact, it's sort of become our tradition to have a cozy night in for the holiday. This year I decided to do a lunch and cooking class ahead of Valentine's Day with some close girlfriends. Suzanne of Chalkboard Mag helped me organize the gathering, and we asked the women behind Botanica—a new online magazine and soon-to-be restaurant in Silver Lake—to create our vegetarian menu.  
I've done pink and purple color schemes for Valentine's Day in the past but this year I loved the idea of sticking with classic black and white. I knew Botanica's food was super colorful, and I had some beautiful black and white gingham linens from Heather Taylor Home I wanted to use, so it seemed like the right move. We set the table with neutral stoneware plates and mugs from the New York-based ceramicist Eric Bonnin. We just started carrying Eric's beautiful hand-thrown pieces in our stores, and I've been using them at home nonstop. To complete each place setting we added silver cutlery from Canvas Home. Leather-wrapped water carafes by Simon Hasan added some texture, while the florals brought the table to life.
Heather Williams of Twig & Twine put together the arrangements in vessels by Victoria Morris and A Question of Eagles using anemones, ranunculus, hellebores, and other small white blooms. Privet berries, viburnum foliage, and acanthus foliage add depth and lush green color to the arrangements. 
Stay tuned tomorrow for Botanica's healthful Valentine's Day recipes and notes from our cooking class. The chocolate beet cake in particular, you won't want to miss! XXJKE