Living
Santa Ynez & Los Olivos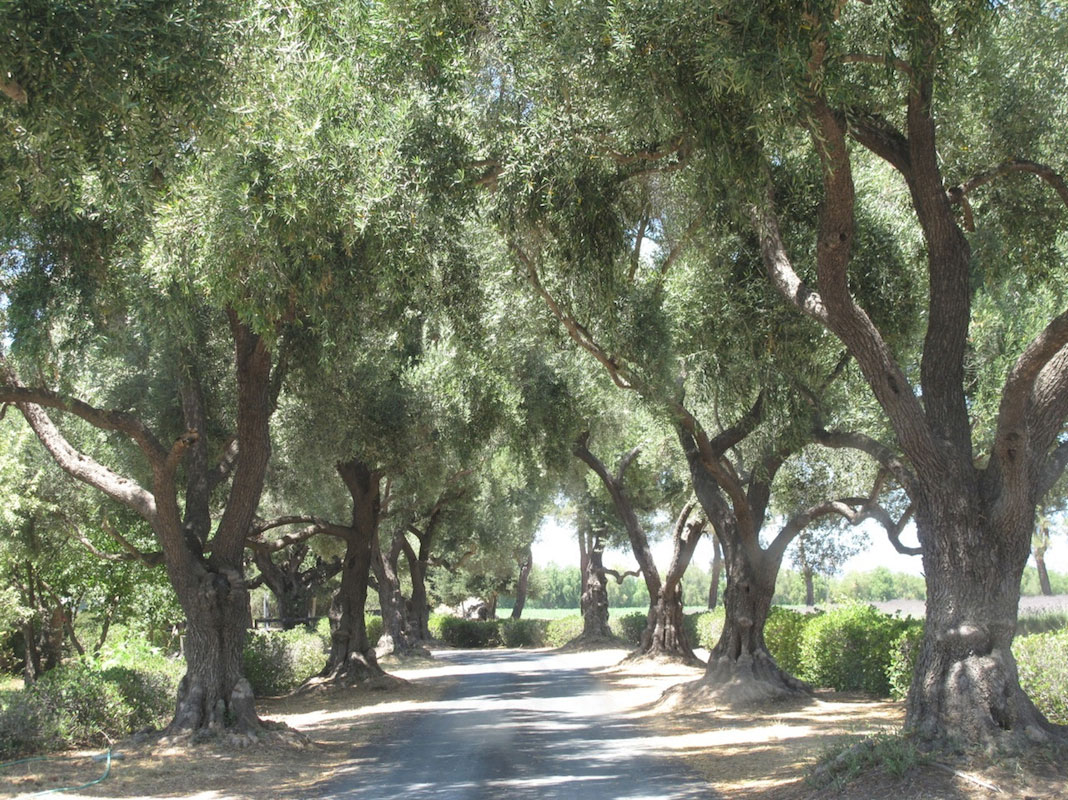 My godparents' Joan and Jerry have an amazing ranch in Santa Ynez that I was lucky enough to grow up visiting. They have 20 beautiful acres with horses in the hills of Woodstock Ranch, which is 30 minutes north of Santa Barbara inland. Santa Ynez and Los Olivos are both gorgeous settings filled with organic farms, horses, livestock, lavender farms, and vineyards. Richard and I could live up there full time – it's so serene. We come up with or without the kids whenever we get the opportunity. My retired horses live up there too and I love coming up to ride and visit with them. After years of exploration, I wanted to share some of my favorite places in the valley with all of you.
Shopping
When I'm walking around Los Olivos, I always stop in Jedlicka's for some great finds. They have adorable cowboy boots for the little ones that make great gifts. They also have great western toys. This trip we came home with a great cowboy hat, lasso, toy horses, and suede water bottle holder. At the check out I picked up a chic horsehair key chain that I am loving!
Food
Sides Hardware and Shoes
On our last visit we discovered Sides Hardware and Shoes and had a delicious dinner sitting out on their front patio. Brothers Matt and Jeff Nichols recently opened their second restaurant in the area and named it Sides Hardware and Shoes in tribute to Milburn Sides who opened his store in Los Olivos in 1901. I had an amazing curry quinoa and Joan and Jerry tell me it's a great spot for breakfast as well.
Los Olivos Café
Our go-to restaurant in Los Olivos is always the Los Olivos Café . It's charming, the food is good, and they have a huge selection of wines and beers. We always have at least one lunch or dinner date there when we are in town.
Paninos
For a quick salad or sandwich, we like Paninos – they have a location in the town of Santa Ynez and in Los Olivos. It's easy and the food is always good.
Hitching Post
We still haven't made it to the famous Hitching Post for a steak – maybe because Richard is a vegan – but it's supposed to be amazing. Jerry told me that once a week they have a burger night that is unreal. It's technically in Buellton, but very close to where we are.
Markets
New Frontiers Natural Marketplace
New Frontiers Natural Marketplace is my idea of the perfect market. It's insane! It's a baby version of Whole Foods with all of my favorite things. Everything is so well edited, organic and delicious. They have a great prepared foods section and this is where we do the majority of our food shopping when we're in town. I wish they had one in LA! It is just before you hit Solvang, around the corner from my kids' favorite park.
Los Olivos Grocery
For everything else and little pickups, I love Los Olivos Grocery which is just down the street from where we stay. It's a quaint local market with all the basics and they always heave great flowers and produce up front.
Lavender Farms
I love driving around Santa Ynez and spotting hills of lavender – I find it very inspiring. There are tons of amazing lavender farms in Santa Ynez and my favorite one to visit is Clairmont Farms . You arrive through an alley of olive trees next to a huge field of lavender and you end up at a little gift shop with amazing organic and fresh products. Santa Ynez Lavender also makes great products and you can find them all around the valley. My favorites are their potpourri and bath salts .
Miniature Horses
When I was a little girl, my favorite place to go was QuickSilver Ranch to visit with the miniature horses. They're adorable and seeing their babies in the spring and summer is my absolute favorite. My kids enjoy it as much as I did, which makes me really happy.
Farms
There are tons of great organic farms in the valley and I love visiting them. There are berry farms where you can pick your own which would be really fun to do with kids.
Wine Tasting & Brewery
There is a lot of wine tasting in the area, and if you drive around you'll see lots of beautiful vineyards. In the town of Los Olivos there are lots of little storefronts for the different vineyards where you can taste and buy their wine. XXJKE