Living
Samantha Wennerstrom on Balance, Business, and Doing it All in Style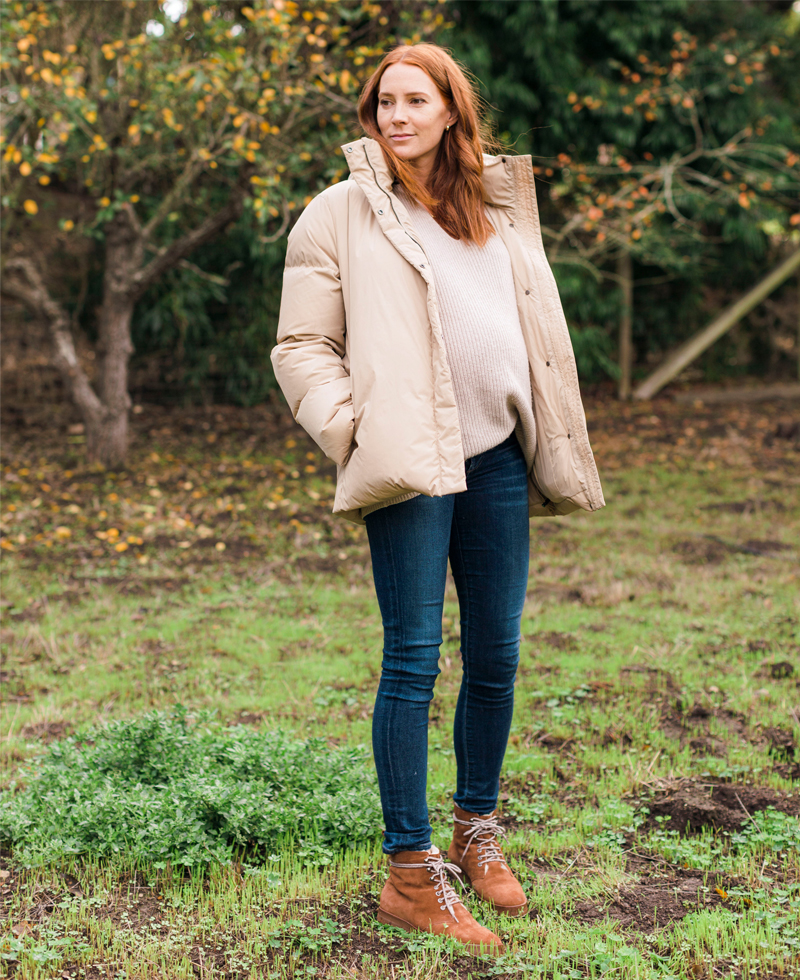 As the centripetal force behind the fashion and lifestyle website
Could I Have That?
,
Sam Wennerstrom
knows a thing or two about curating and creating experiences, items, and moments to covet; but it's her ability to reframe stories through her signature realness that makes her site a daily must-visit. We visited Sam's Santa Barbara home to speak about the ins and outs of being a busy blogger, mother, and creative—from how she finds and defines balance (it's a seesaw), to why she places such an importance on capturing those oh-so real-life moments, to what really makes a uniform.
Rip & Tan: Tell us a bit about the impetus in creating Could I Have That?. Was there a specific narrative and lifestyle angle you were itching to fill?

Sam Wennerstrom: When I started Could I Have That? in my twenties I was inspired by all things lifestyle, and after traveling around Europe during college and seeing other parts of the world, I realized how special Santa Barbara really is—something I really took for granted growing up here. I wanted to create and actually live the picturesque moments I was dreaming up in my head.

Rip & Tan: How did your experience in publishing inform the early days of Could I Have That?, specifically around the modes of storytelling?

Sam Wennerstrom: Since the staff was so small at the magazine I was working at, I was able to wear so many different hats across departments—from styling fashion stories, conceptualizing editorial stories, writing, and design. It educated me, but it mostly fueled my passion to combine imagery and words to deliver an inspiring story. From entertaining stories to fashion and beauty, I soaked it all up like a sponge!
Rip & Tan: Could I Have That? provides readers with a curated space that operates at the intersection of aspiration and inspiration. What do you hope your community comes away with upon engaging with your content?

Sam Wennerstrom: I hope my readers leave my site inspired with real advice and ideas to elevate their own lifestyle. Whether it's an outfit, beauty product, tips on skincare and wellness, an experience, or ideas around entertaining, I always strive to deliver things on an aspirational level while including the mishaps I've encountered (and learned from) along the way.

Rip & Tan: Your career requires a certain level of connectivity that's rooted in the digital world. How do you take the time to disconnect and find balance outside of your daily responsibilities?

Sam Wennerstrom: It's a real struggle! But I've found the best way to feel less frantic about it all is planning content ahead of time and keeping a diligent schedule for when I'm plugged in and when I'm not. I'm also very forgiving to myself when I feel like I need to have a digital-free day; honoring that keeps me going and inspired! Sometimes, the best way to fill up my cup is to fully detach from the digital world. When I do so, I always return with a new perspective.
Rip & Tan: Could I Have That? encapsulates a sense of joie de vivre that's undeniable. How do you capture this spirit across your brand?

Sam Wennerstrom: That is such a compliment! Thank you! I've always been a romantic at heart and joke that I was born in the wrong era. I love the idea of slowing down and fully embracing the moment, and focusing on what feeds your soul. I think Could I Have That? is an extension of that and it certainly helps that I live in Santa Barbara—there is definitely a joie de vivre vibe in this town!

Rip & Tan: Are there certain decisions you make or have made in an effort to create a fashion and lifestyle platform that encourages an optimistic relationship with aesthetic?

Sam Wennerstrom: Definitely! I pick and choose moments of everyday imperfections to share with my readers and hope to do it in a tasteful way—life is definitely not always a perfectly clean house or set dinner table. If it doesn't benefit my reader in some way, then I don't feel it's necessary to share or show.
Rip & Tan: How has motherhood impacted the way in which you run your business both creatively and operationally?

Sam Wennerstrom: After having Elin, finding balance definitely became my biggest hurdle. Both being a mother and running a business requires so much love and attention, and it can become overwhelming at times trying to keep it all together, especially when trying to switch gears and think creatively. What I found to be the most helpful was having a set routine. Not only for Elin, but myself, especially when it came to my business both operationally and creatively.

I also found a few places where I could delegate and take some work off my plate, which was huge. This allowed me to focus on being creative when I had the time to, instead of stressing over to-do lists and tasks such as invoicing. The greatest lesson through it all has been to accept that there is no real balance, it's more of a seesaw—one will require more attention than the other at times and you have to be flexible with that.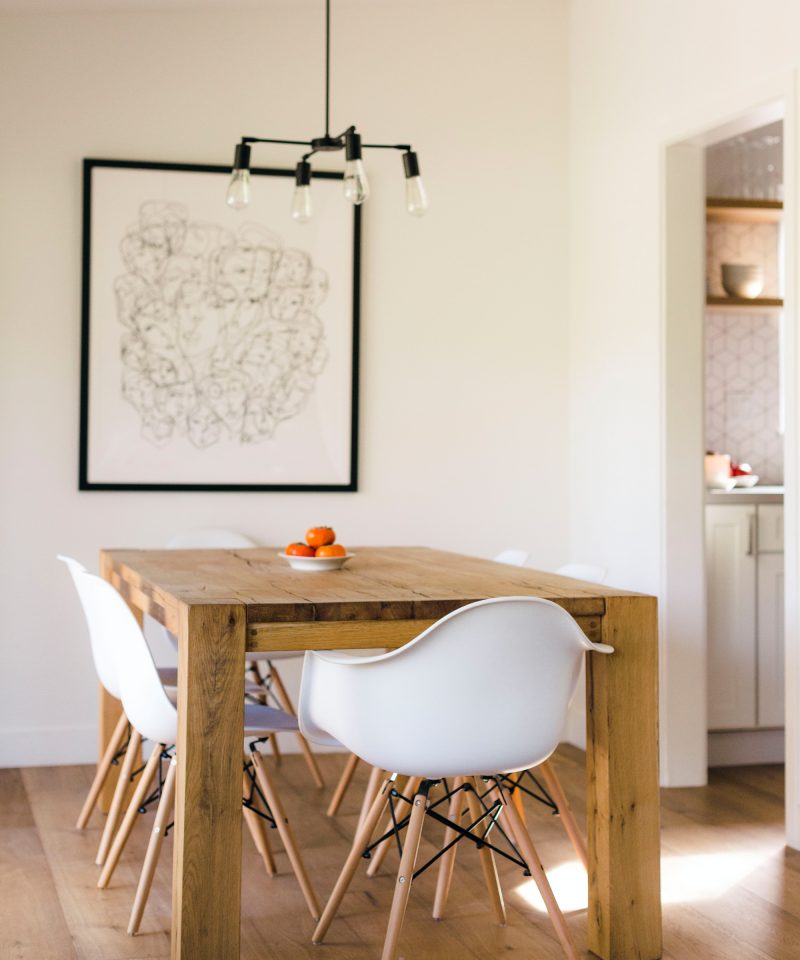 "There is no real balance, it's more of a seesaw—one will require more attention than the other at times and you have to be flexible with that."
Rip & Tan: From sweeping beaches to streets lined with palm trees, Santa Barbara is the epitome of California beauty. How do your surroundings influence your personal style and design sensibilities?

Sam Wennerstrom: I've always been influenced by Santa Barbara and California when it comes to style. There's a cool, luxurious yet relaxed vibe you find here and I've always gravitated towards it. I also love that you can wine taste, hike, and go to the beach all in one day—and you can entertain outside well into November!

Rip & Tan: How is your home an extension of the ethos you've cultivated through Could I Have That?

Sam Wennerstrom: Renovating and moving into our home a little over a year ago was such an exciting time because it felt like a blank slate. We both wanted it to feel airy, light, and neutral with a mix of contemporary design elements and relaxed pieces, which all speaks to my overall style on Could I Have That?
"Living well means living, wearing, and doing things that feed your soul."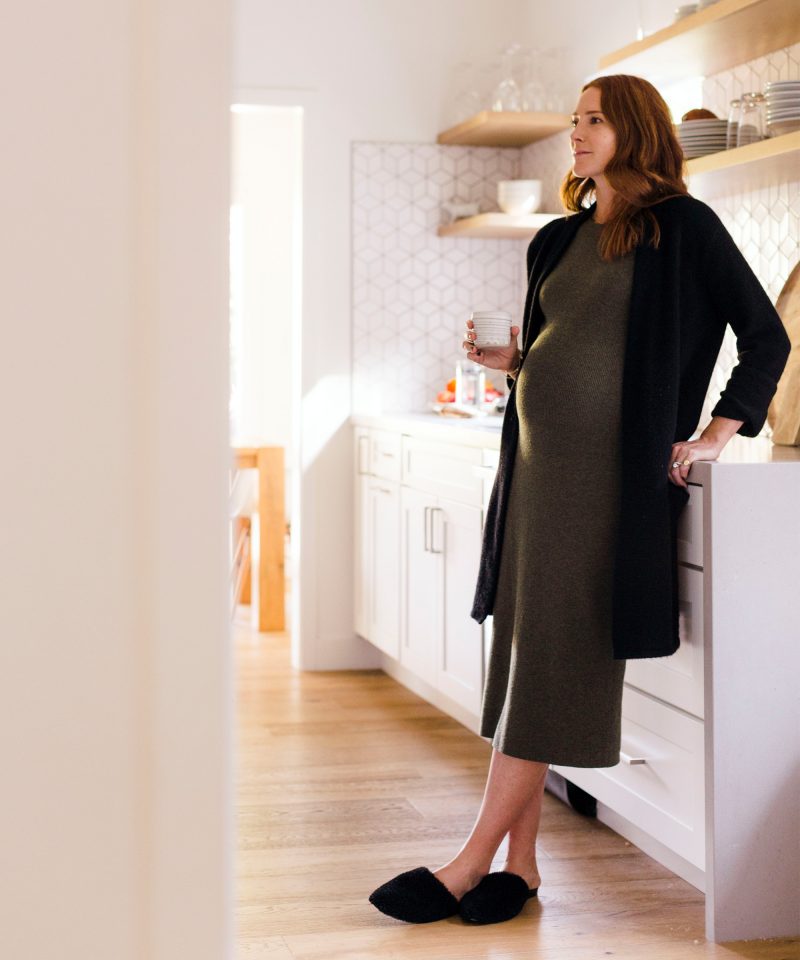 Photos by Arna Bajraktarevic