Style
Ruth De Jong on Wardrobe as a Sense of Place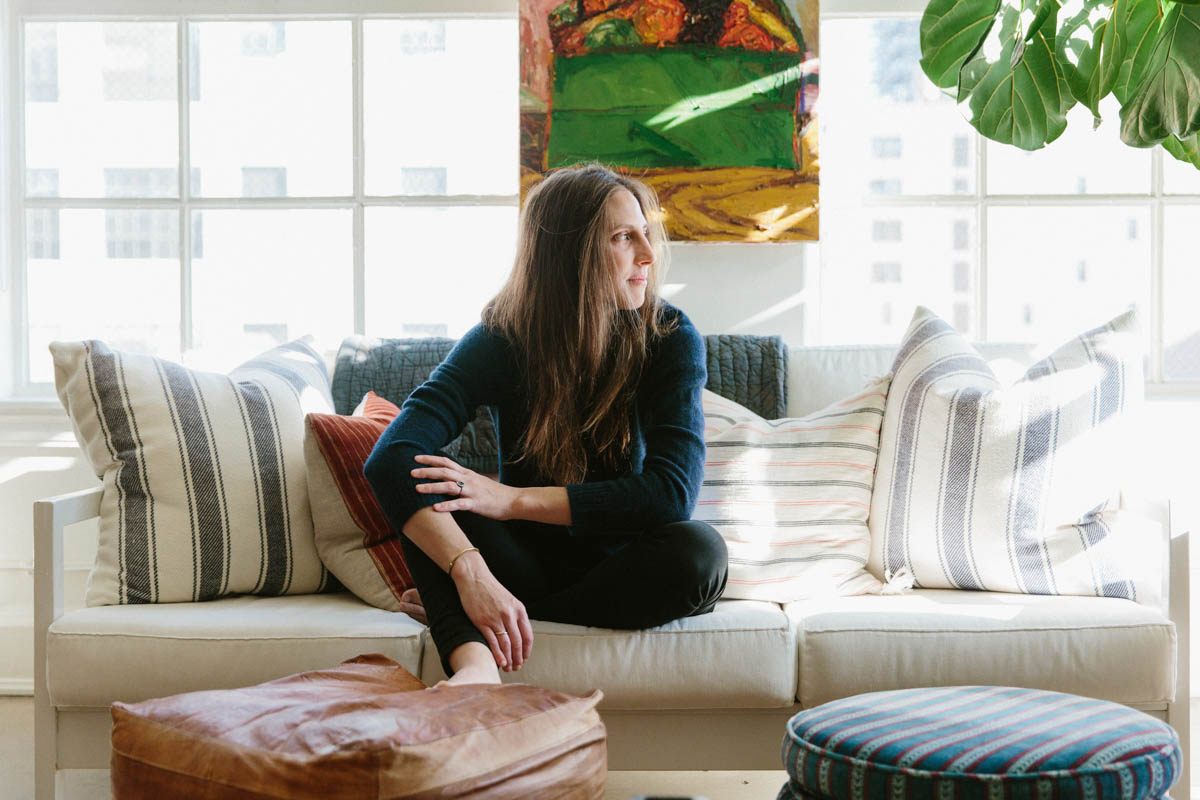 Yesterday we profiled Ruth De Jong's light-filled loft in downtown Los Angeles. A multidisciplinary artist with work spanning the fields of film, visual arts, interiors, and furniture, Ruth is a believer in design that is intentional, functional, and beautiful—principles that also drive her distinct personal style. Considering the hands-on nature of her work, Ruth has built a wardrobe that is versatile and utilitarian, with a through line of supremely considered details. Ruth is drawn to meaningful objects—from the décor in her home to what she chooses to wear, everything has a story. It was easy to style Ruth to reflect her personal philosophy and sense of taste, as all of our pieces are mindfully constructed, designed to live with you for a long time. That's why Ruth chose our everyday essentials: the puffy crewneck, the classic button-up and our new black Sonoma boots. Read on to learn more about Ruth's personal style and what draws her to her favorite pieces. XXJKE
Rip & Tan: Describe your personal style in three words:
Ruth De Jong: Simple, comfortable, and considered—serving both function and beauty.
Rip & Tan: Describe the outfit that makes you feel like the most authentic version of yourself:
RDJ: Jeans, boots, cotton T-shirt, and a cashmere sweater. I love knowing where each piece comes from and who has made it—small batch clothing with a story behind its creation. I strive for a classic look that is comfortable to wear every day.
Rip & Tan: How has your career influenced the way you dress?
RDJ: Functionality and classic design are important to me—I need to wear clothes that I can work in, take a meeting or go out to dinner in, all the while feeling good about what I'm wearing, no matter the circumstance. I also love the way my wardrobe has become a small map of the jobs and projects I've worked on.  Similar to the objects I've collected in my home, each item has a story or a distinct sense of place that I love.     
Rip & Tan: Consider your favorite item of clothing. What is it that draws you to it? Is it the texture, color, silhouette, its history?
RDJ: I'm drawn to my favorite clothing by where it comes from, how it's made, material, texture, feel and fit.  
Rip & Tan: Think about a woman whose style you admire. What is it about her outfit or the way she presents herself that catches your eye?
RDJ: Distinct Personal Style.