Food & Drink
Rosemary Fig Fiz Recipe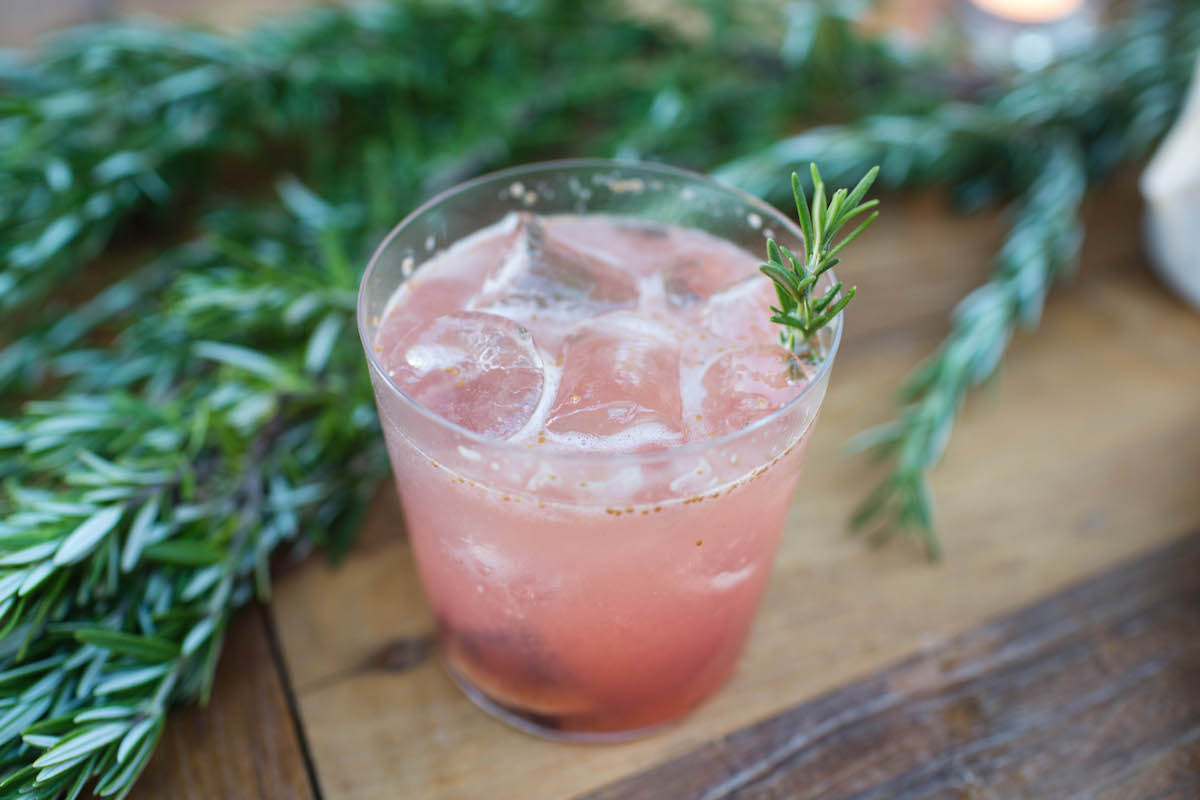 Earlier this week, I shared all the details of our most recent get-together, including our rosemary-inspired menu and decor, but an evening such as this wouldn't be complete without a delicious sip in the same vein. For such a request, I went straight to the lovely Annie Campbell and her husband Greg Murnion (whose specialty cocktail program is all things amazing), and they of course delivered, and then some. The insanely yummy sip: the Rosemary Fig Fizz, featuring vodka, black fig, rosemary simple syrup, soda water, lemon juice and Peychauds bitters. Seriously, perfection. XXJKE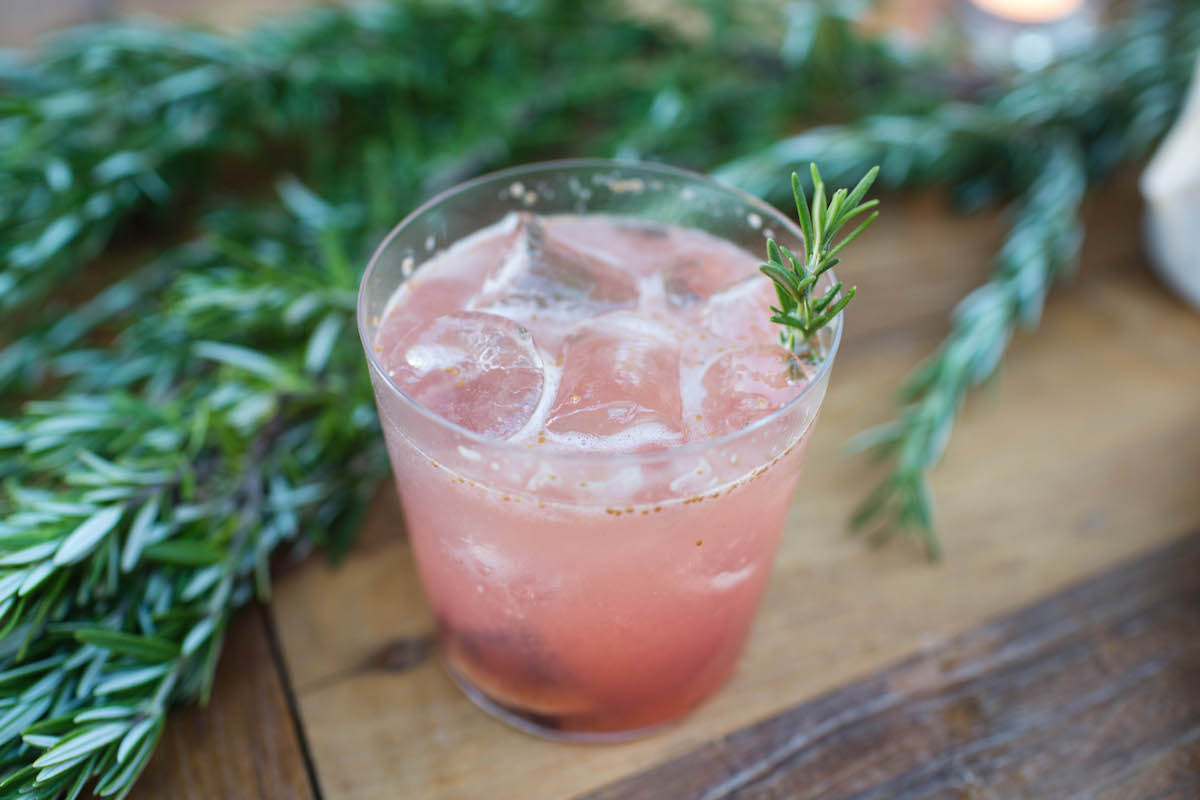 Recipe
Rosemary Fig Fizz Recipe
Servings: 1 cocktail
Units:

Course: Drinks
Ingredients for The Rosemary Simple Syrup:
1 cup

237 ml

sugar

1 cup

237 ml

water
1 bunch rosemary
Ingredients for the Cocktail:
1/2 black fig diced

1 1/2 oz

43 g

vodka

3/4 oz

21 g

lemon juice

3/4 oz

21 g

rosemary simple syrup
2 dashes Peychauds bitters
soda
lemon peels for garnish
To make the rosemary simple syrup:
Combine the sugar and water in a saucepan on the stove. Bring to a boil over medium-high heat and stir, dissolving sugar into the water. Once sugar is dissolved, throw in the bunch of rosemary, turn off heat and let cool. Can be refrigerated for up to a month.
To prepare the cocktail:
Preparation is key to cocktail making. Always have all elements of the cocktail prepped and labeled in advance of the party. All elements can be put into pretty glass bottles, alongside a recipe card for guests to make their own cocktails.
To make the cocktail:
In a mixing tin, muddle the fig, then add ice along with the vodka, lemon juice, rosemary simple syrup and bitters. Shake vigorously. Dump into a Collins glass. Top with a slight splash of soda and garnish with a lemon peel. Enjoy!