Entertaining
Ripley's "Alice in Wonderland" Themed 6th Birthday Party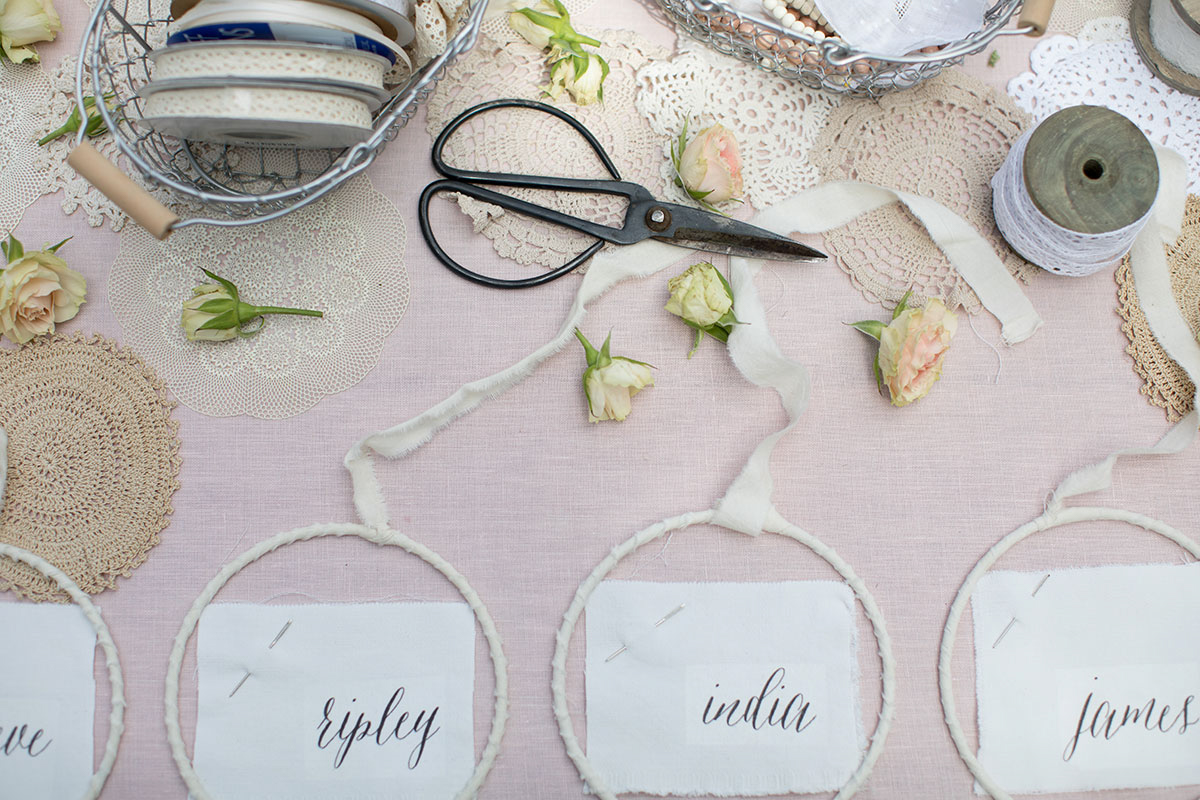 This year for her 6th birthday my daughter Ripley wanted to have an "Alice in Wonderland"-inspired tea party with a few of her close friends. The original novel and 1951 film are both so rich with creativity and detail, which made the theme extra fun to draw from. With my friend, crafting guru Amy Blessing's help, we decided to keep it sweet and simple, with lots of garden details and a dream-themed crafting project to help guide the afternoon. We hosted the party in my backyard, which made setting up and spreading out easier than ever. Get all the details below! XXJKE
For lunch, we kept it simple and sweet, serving tea-time toasts and finger sandwiches with a variety of toppings; ricotta and strawberries, egg salad, and cream cheese and cucumbers. For sweets we served a mixed berry salad, mini fruit-filled tarts, and macaroons. For Ripley's cake we used recipe from Candace Nelson's "The Sprinkles Baking Book" using colorful natural sprinkles for decoration. It was simple, beautiful, and so delicious. The kids also had Amborella Organics Seed-Bearing Lollipops, the sticks of which are filled with seeds to grow herbs in the garden. 
The crafting table, meanwhile, was covered with a sweet light pink tablecloth with all of the materials for the DIY—a lace-and-ribbon dreamcatcher—spread out across the surface.To build the dreamcatchers, Amy used a metal ring and wrapped it with feathers from Mother Plucker and lace and ribbon from Michaels.  To create a "wonderland" feel, Amy hung garlands made with garden roses and greenery from the tree above the picnic table. The crafting elements included beads, ribbons, and lace. She also scripted each girl's name onto a scrap of white muslin, placing them around the table to create a seating arrangement. 
The other big activity—apart from the girls running around in the grass and plopping down on the picnic blankets where the adults were watching on—was a real-life Alice, who played with the girls and helped them hold and pet a few real-life bunnies. Seeing the little ones in their sweet spring dresses holding the bunnies was almost too much cute to handle; I'm so glad we took lots of photos! I know we'll look back on Ripley's special day years from now and love pouring over this adorable scene.