Food & Drink
Zucchini Pasta Recipe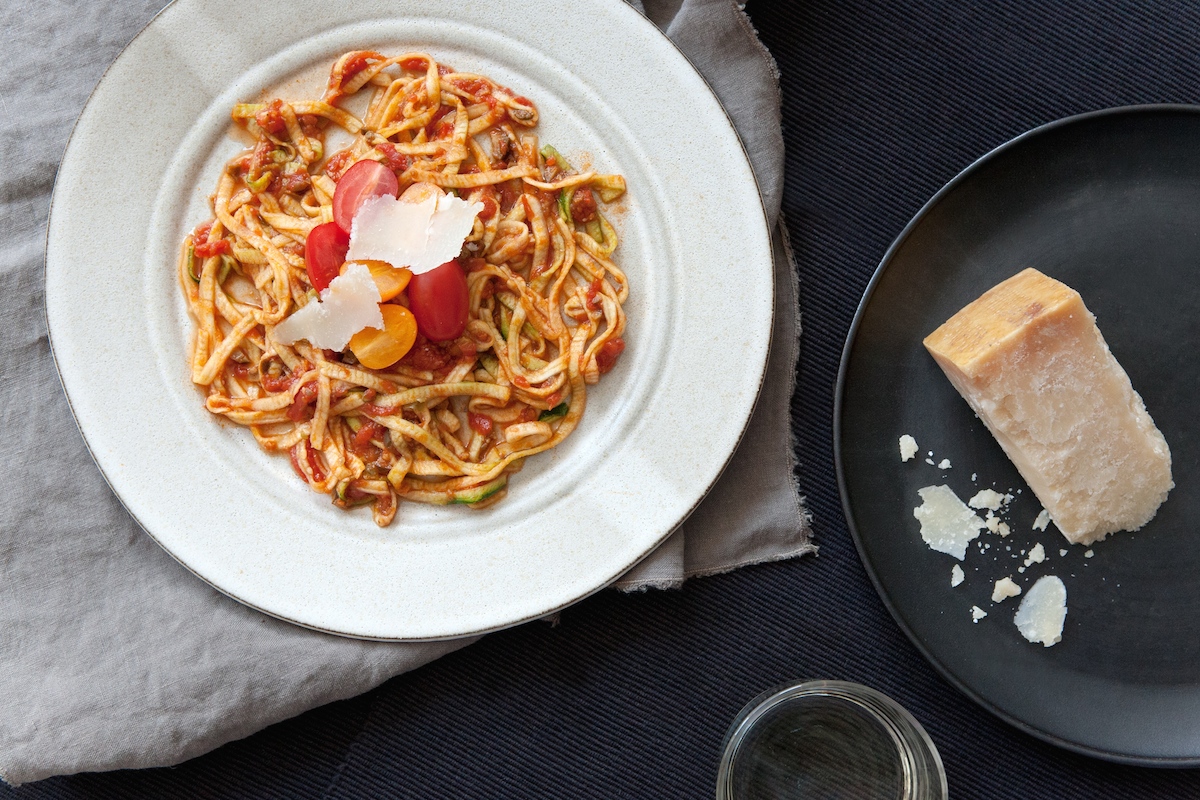 While I love a great pasta, it's always nice to have a healthy (and equally delicious) alternative. As a result, I have become obsessed with zucchini "pasta" – and using my spiralizer – and this recipe found on Pinterest has been a go-to all summer long. Not only is it so easy to make, the yummy end result doesn't feel like the slightest bit of sacrifice. XXJKE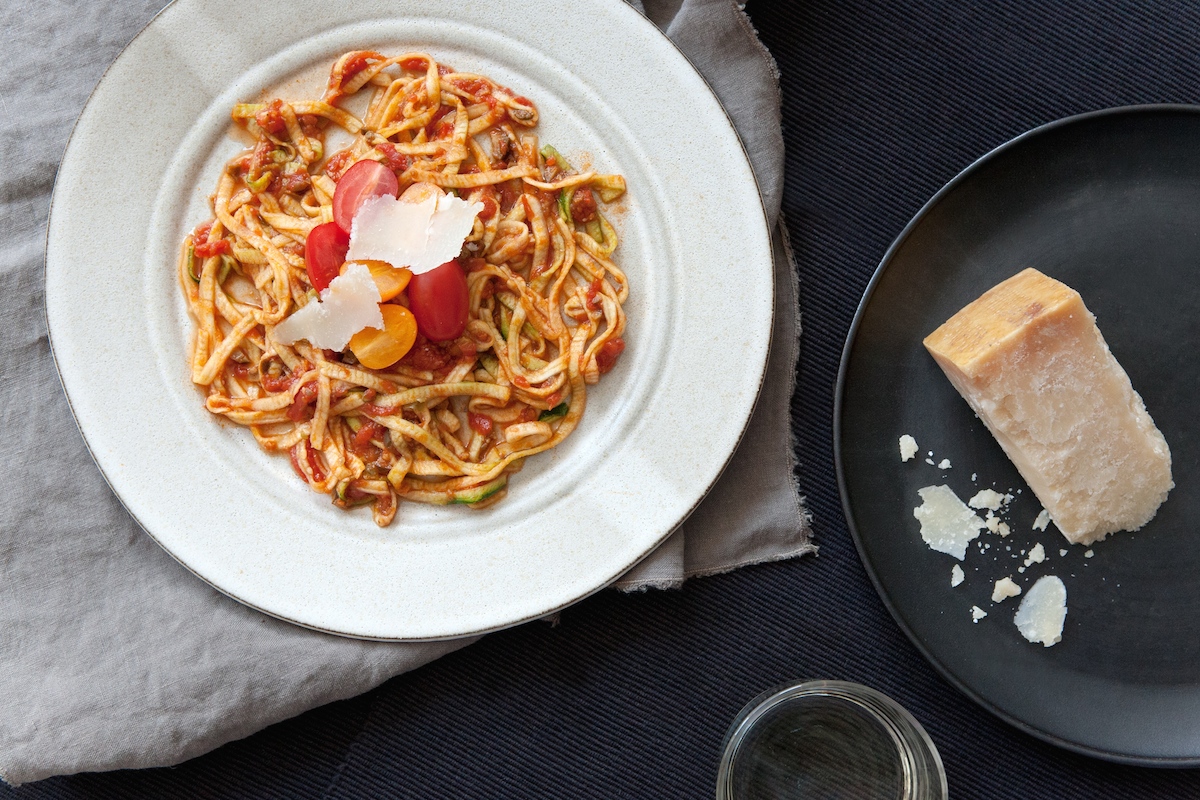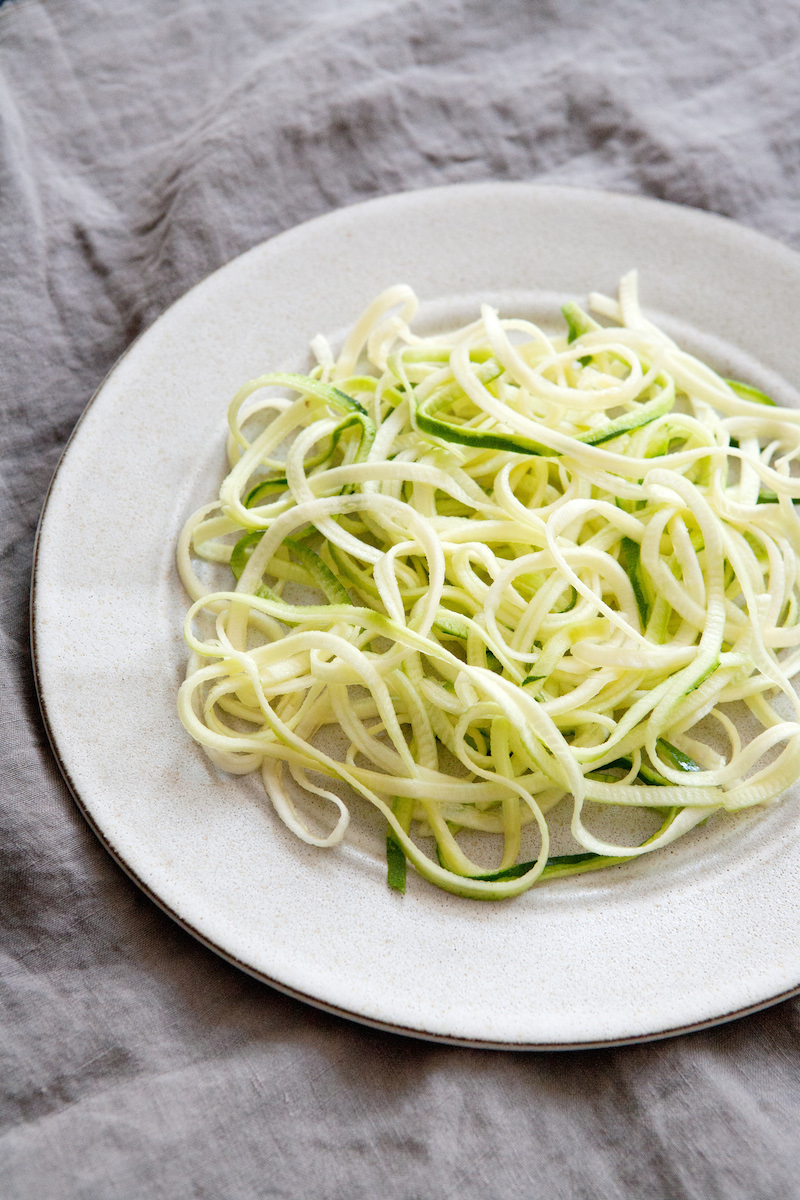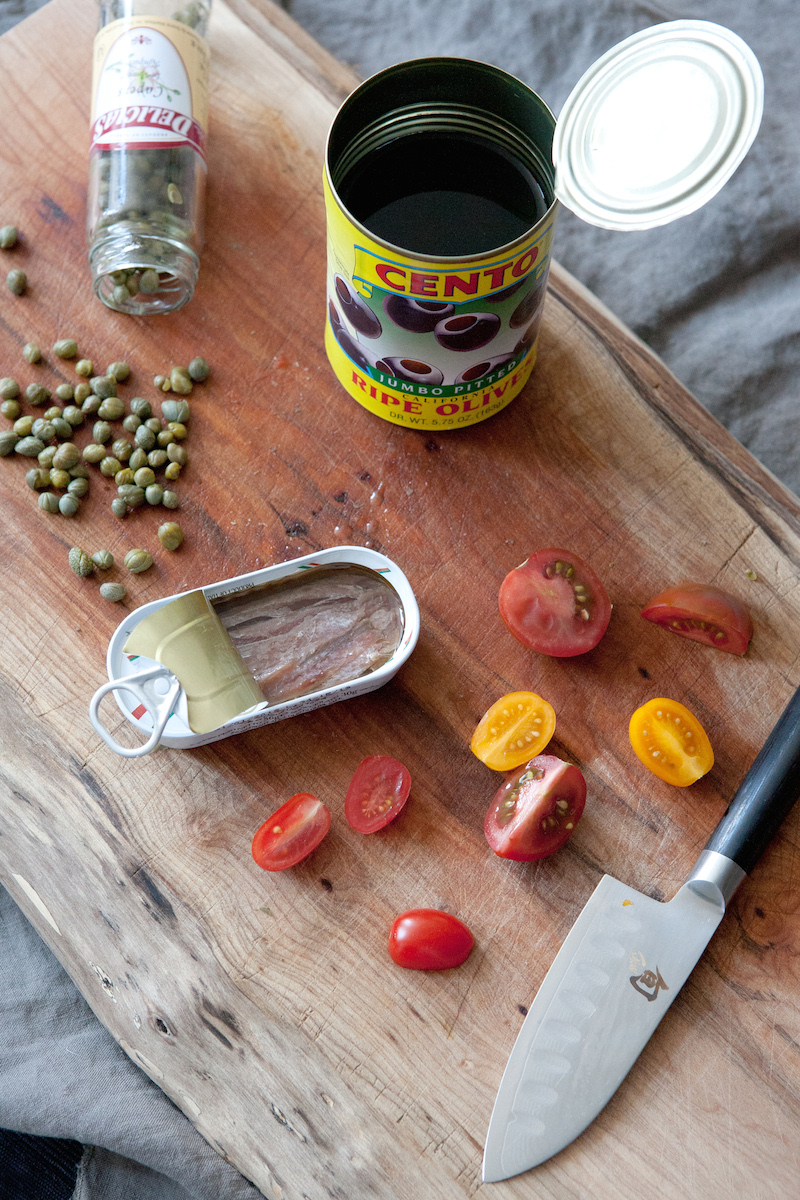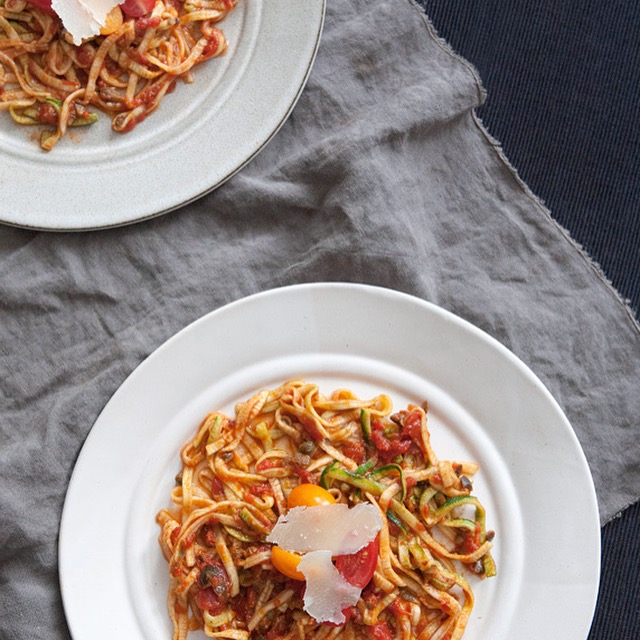 Recipe
Zucchini Pasta Recipe
Servings: 2 people
Units:

Course: Mains
Cuisine: Italian
Ingredients
3 courgettes (zucchini)
Anchovies (you wont taste them, they just give a salty richness to the dish)
2 cloves garlic
1 handful capers
1 handful olives pitted, black
chili flakes
1 tin tomatoes
olive oil
parmesan
Get a pan nice and hot, then turn down to a medium heat.
Add a generous glug of olive oil, enough to coat the bottom. Crush two cloves of garlic into the oil. Add three or four anchovies. The anchovies should start to disintegrate in the oil and the garlic gently brown and soften. Add a sprinkle of chilli flakes to the sizzling oil.
Roughly chop up your black olives and capers and add them too.
Give it all a good stir around and fry for a minute.
Add your tinned tomatoes.
Let it all bubble away, stirring now and then for a few mins. Then put on one side to cool.
Using a spiralizer or a funny mandolin attachment, cut your courgettes into ribbons.
Toss the sauce through your Coodles.
And serve with some fresh parmesan.