Food & Drink
Strawberry Shortcake Recipe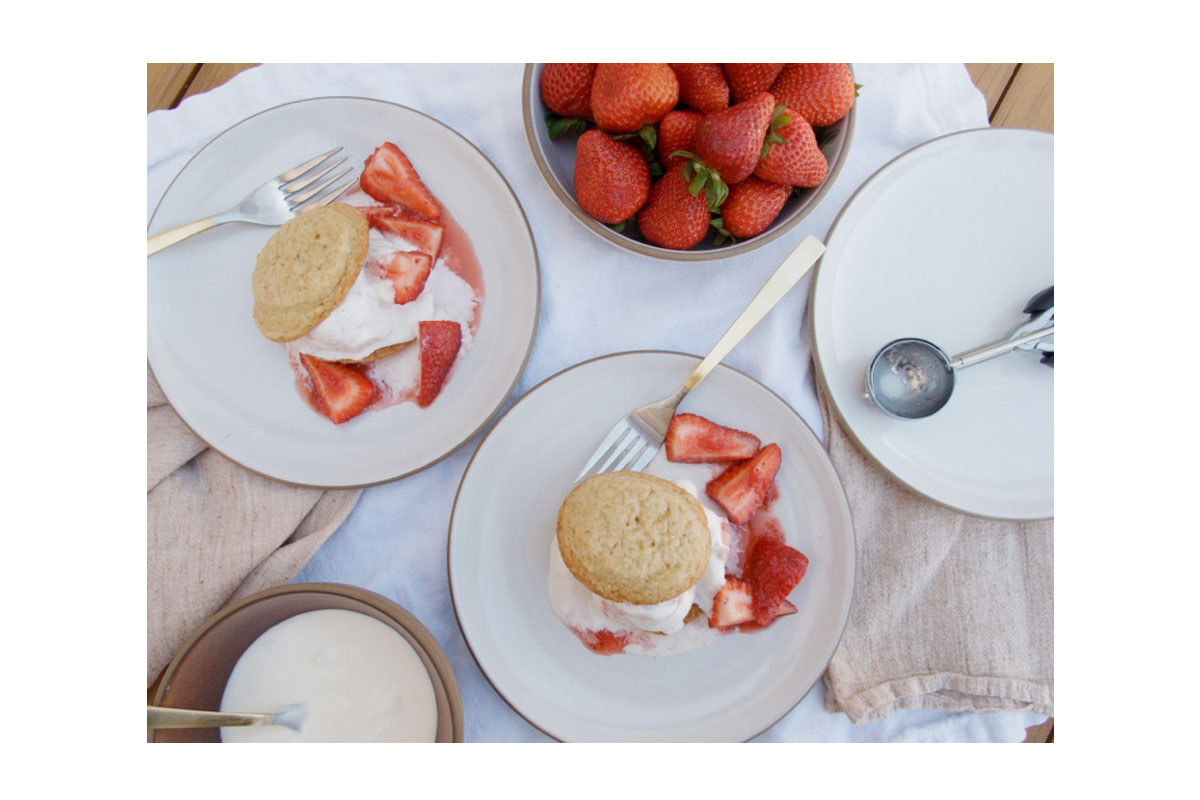 There's something so irresistible about a great strawberry shortcake, and this delicious recipe from Barrett at Valleybrink Road is just that. So easy to make, its especially great for serving large groups of people, making it just the thing for a late summer get-together. XXJKE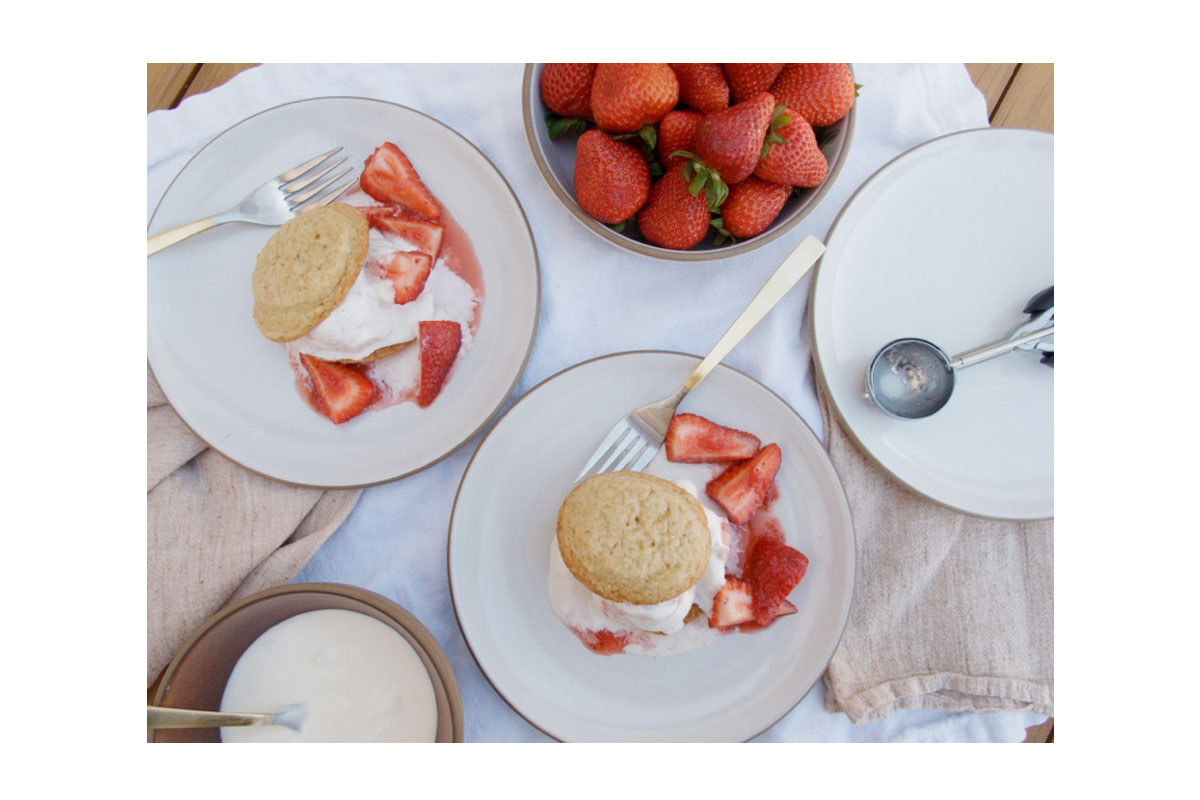 Strawberry Shortcake By Valleybrink Road
Recipe
Strawberry Shortcake By Valleybrink Road
Servings: 6 people (24 small scones)
Units:

Course: Desserts
Ingredients
4 cup

946 ml

strawberries stems removed and sliced into quarters

1/4 cup

59 ml

sugar organic, + 1 tablespoon for whipped cream

1 cup

237 ml

heavy cream
1/2 tsp vanilla extract
12 cream scones (recipe follows)
vanilla ice cream of your choice
Ingredients for the Cream Scones
3 cup

710 ml

pastry flour organic, plus more for rolling and cutting

1/2 cup

118 ml

sugar organic, plus more for sprinkling
2 tsp baking powder
1/2 tsp baking soda
salt sea salt
1 1/2 sticks butter cold, organic, unsalted, cut into small pieces

1 1/4 cup

296 ml

heavy cream organic, cold, plus more for brushing
1/4 tsp vanilla extract pure
Place the sliced strawberries in a bowl and stir in 1/4 cup sugar. In a blender or food processor, blend 1/4 of the strawberry mixture until it is puréed. Add it back into the bowl of strawberries and stir to coat. Let sit for 15 minutes.
In the bowl of an electric mixture, combine 1 cup heavy cream, 1/2 teaspoon vanilla extract, and 1 tablespoon sugar on medium speed until soft peaks begin to form.
To assemble, place a scone bottom side up on a small plate. Top with vanilla ice cream, strawberries, and whipped cream. Place another scone on top and serve immediately.
Cream scones
Preheat oven to 375 degrees. Sift together flour, sugar, baking powder, baking soda, and 3/4 teaspoon salt in a large bowl. Rub the butter into the mixture with your fingers. (The largest pieces should be the size of small peas.) With your fingertips, flatten butter pieces into small disks. Cover with plastic wrap, and refrigerate until butter is very firm, about 20 minutes.
Combine cream and vanilla in a small bowl, and stir into flour mixture with a wooden spoon until almost absorbed and dough just comes together. Turn out dough onto a lightly floured work surface; roll out into an 8-by-10-inch rectangle. With a short side facing you, fold rectangle into thirds, as you would a letter. Rotate dough a quarter turn clockwise. Repeat rolling out, folding, and rotating dough 2 more times. With floured hands, pat out dough to a 3/4 inch thickness, and cut out as many rounds as possible with a floured 1 3/4 inch round cookie cutter. Gather scraps, reroll once, and cut out more rounds (you should have at least 24 rounds).
Place scones 2 inches apart on parchment-lined baking sheets. Brush tops with cream, and sprinkle with sugar. Bake until golden brown, 12 to 15 minutes, rotating sheets halfway through. They will really spread out when they cook and almost looks like muffin tops. Let cool on sheets. Serve at room temperature.