Food & Drink
Granola Bar Recipe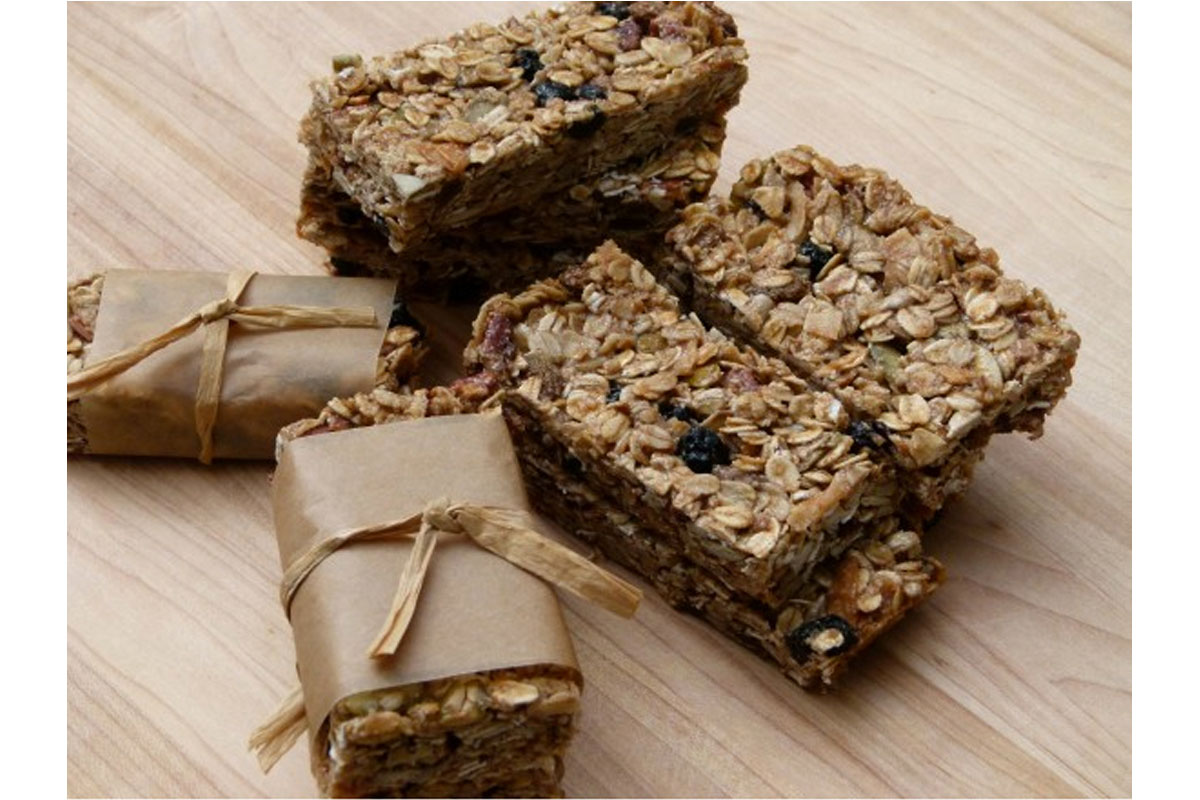 Pamela taught me how to make these healthy granola bars in class several years ago, and they are just delicious. Not only are they the perfect light dessert for summer, but my kids also love making them with me – always a plus! XXJKE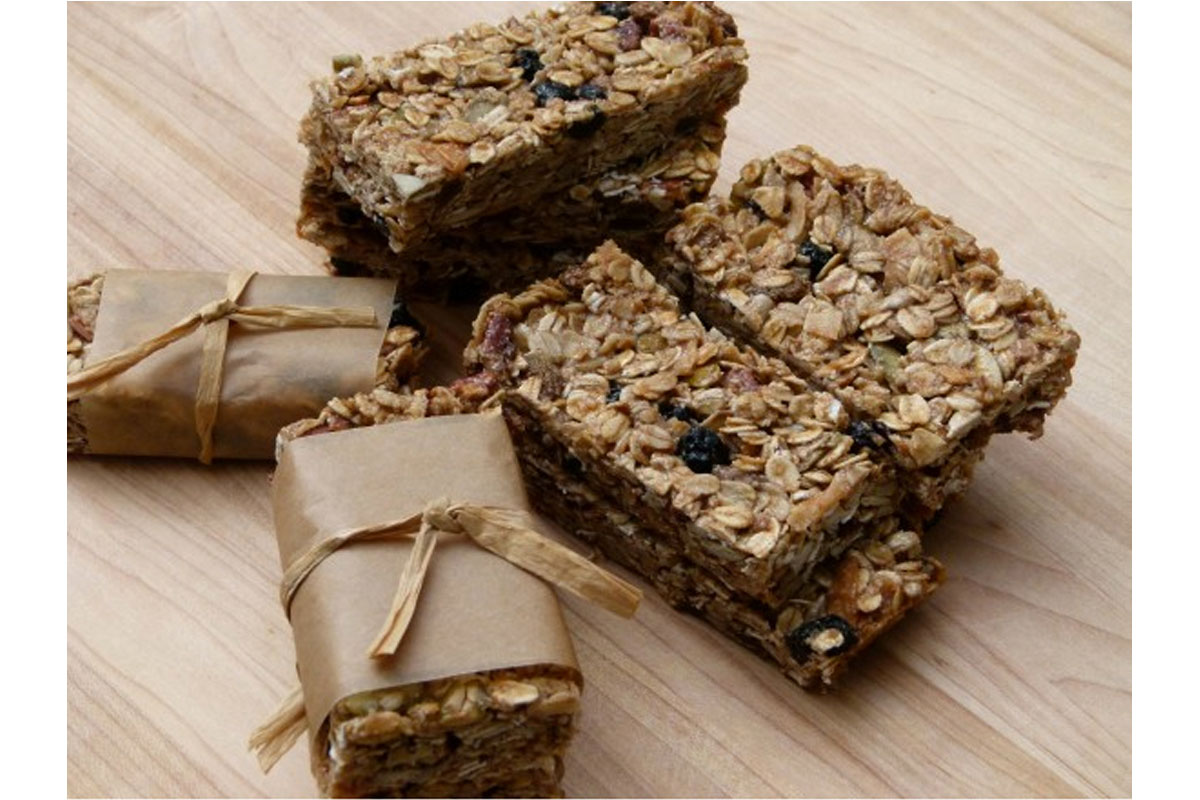 Granola Bar Recipe By Pamela Salzman
Recipe
Granola Bar Recipe By Pamela Salzman
Servings: 8-12 bars
Units:

Course: Sides
Ingredients
2 cup

473 ml

oats old-fashioned rolled, (not quick-cooking)

1/4 cup

59 ml

sunflower seeds raw

1/4 cup

59 ml

coconut flakes unsweetened

1/2 cup

118 ml

nuts chopped, raw (pecans or almond are good)

1/4 cup

59 ml

almond meal ground
1 1/4 tsp cinnamon ground
1/2 tsp salt fine grain sea salt

1/2 cup

118 ml

fruit unsulphured, dried
3 tbsp butter unsalted, or unrefined coconut oil, melted

1/2 cup

118 ml

brown rice syrup (or honey)
1 tsp vanilla extract pure
Preheat oven to 350 degrees.
If you like thick granola bars, grease an 8 or 9-inch square pan with butter or coconut oil and line it with unbleached parchment paper (this will help get the bars out of the pan.) If you like them a little thinner, say 3⁄4-inch thick, use an 8 x 11-inch pan.
Place oats, seeds, coconut and nuts on a large baking sheet and toast for 12-15 minutes. Do not allow anything to burn!
In a large bowl, combine almond meal, cinnamon, salt and dried fruit. When oat mixture is out of the oven, add to bowl. Mix the melted butter, brown rice syrup and vanilla together and pour over the oat mixture, stirring well to coat evenly.
Pour mixture into pan and press down with a spoon, spatula or damp hands.
Bake for 20-25* minutes, or until lightly colored on top. The granola bar will be soft to the touch when it comes out of the oven, but will firm up as it cools. Allow to cool completely, at least 2 hours. Run a knife around the edge of the pan to loosen the bar. Invert the pan over a cutting board to remove. Cut into individual bars and eat or store in a covered container.*