Food & Drink
Superberry Maqui Bliss Balls Recipe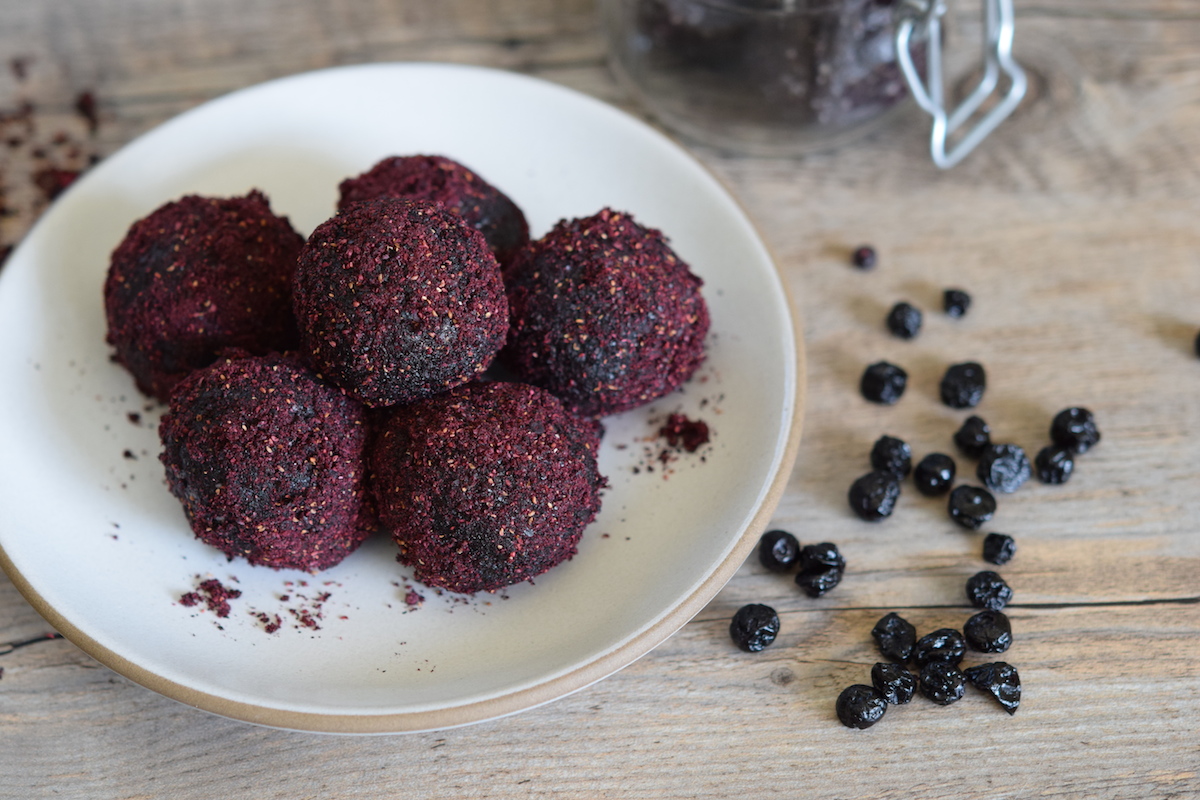 When life gets busy (and energy levels low) I try to keep snacks on hand that will not only keep me satisfied, but also give me a healthy boost. Leave it to Pamela Salzman to create an easy-to-make solution that does all those things – and is insanely delicious. She made some of her bite-sized Superberry Maqui Bliss Balls for us as a gift, and I am officially obsessed. Packed with protein, nutrients and a host of beneficial ingredients, they can be eaten immediately or refrigerated for a firmer consistency, and will keep in the fridge for up to five days. Ps. I dare you to eat just one. XXJKE
Superberry Maqui Bliss Balls Recipe by Pamela Salzman
Recipe
Superberry Maqui Bliss Balls Recipe by Pamela Salzman
Servings: 12 balls
Units:
Ingredients
1 cup

237 ml

blueberries dried, unsulphered, unsweetened

3/4 cup

177 ml

almonds raw

3/4 cup

177 ml

walnuts raw
2 tsp maqui berry powder
1/4 tsp vanilla extract pure
1/8 tsp salt sea salt

1/2 cup

118 ml

blueberries freeze dried (optional)
If using the freeze-dried blueberries, pulse in a food processor until a powder is formed. Set aside. Place all ingredients except freeze-dried blueberries in a food processor and blend until nuts are finely chopped and you have a well-combined mass that is moist enough to roll into balls. Depending on your food processor, this could take a couple of minutes. Roll the mixture using your hands to form 1 ½ - 2 inch balls. Roll the balls in the freeze-dried blueberry powder, pressing slightly so that it sticks. These can be eaten immediately or refrigerate to firm them for a few hours or keep them in the fridge for up to 5 days.