Wellness
Recherche Beauté: Natural Skincare with a Luxurious Twist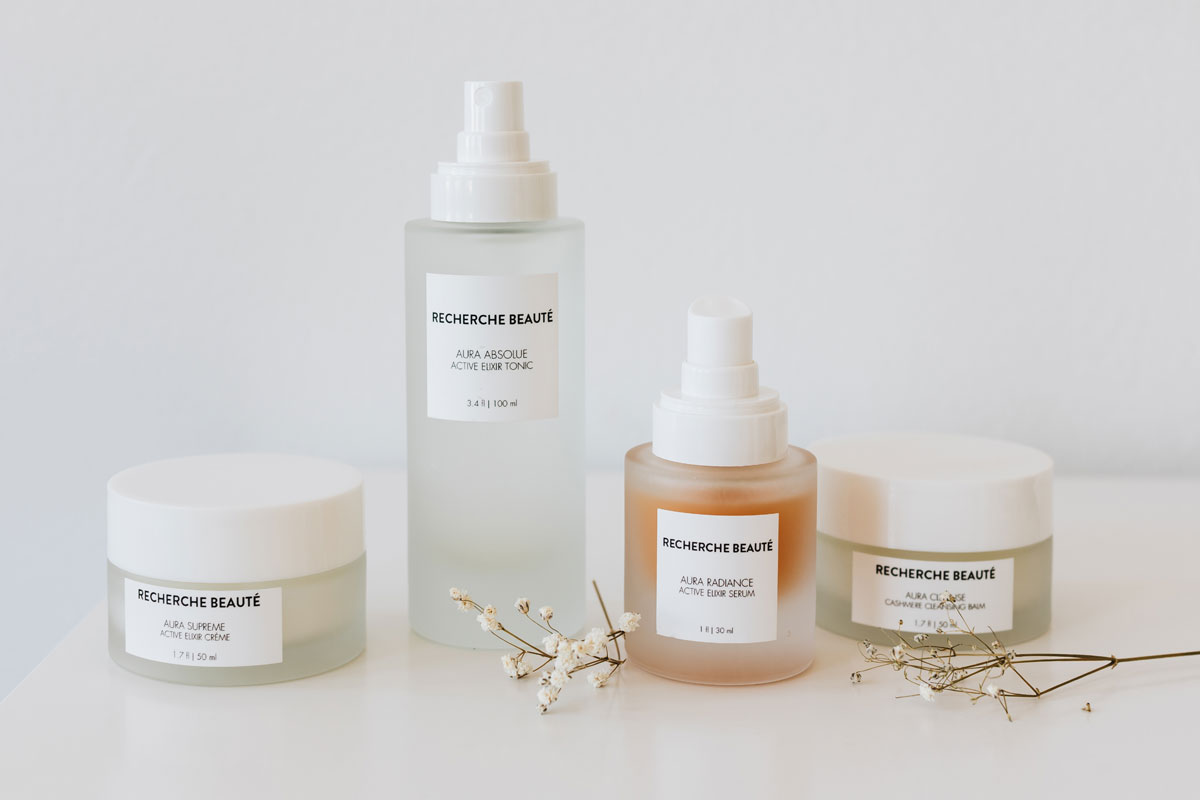 There are so many clean skincare brands to know these days but Los Angeles-based Recherche Beauté is a new offering that really stands out in the natural beauty space. The products are luxurious, the formulas are unique, and their founder, Peter Nguyen, brings a deep knowledge of herbalism and Eastern skincare practices, as well as personal experience with "problem" skin, to the table. At the moment Recherche is comprised of just four products; a cleansing balm which can be used as a facial mask, a serum, a "tonic", and a moisturizer. All include colloidal gold, platinum, copper and/or silver complexes in some combination, which are known for their balancing and collagen-stimulating properties, as well as active botanical ingredients and more. Learn more about Recherche through our interview with the brand's eloquent founder, below. If you decide to try something, I recommend the cashmere cleansing balm which leaves the skin feeling so pampered and clean! XXJKE
Rip & Tan: What inspired you to start Recherche Beauté? How did your background play into the effort?

Peter Nguyen: I have always been intrigued with the concept of beauty. I was raised in a traditional Vietnamese family where the beauty and health your skin was deemed a reflection of your internal health and vitality.  My grandmother, a renowned herbalist of traditional Chinese and Vietnamese herbalism in Vietnam, who came from a lineage of herbalists that served royalty and nobility, instilled within my family the wisdom these ancient traditions.  
While attending law school, I developed severe cystic acne. It was quite a traumatizing experience, as it is for most people that suffer from acne. It caused deep depression being that most of my peers had already passed that stage in high school, and being "older" I felt alone in my battle with acne from my perspective.
During that period, I reached a point where I was ignited and determined to cure myself of acne. I studied vigorously under the guidance of my grandmother to find herbal remedies, as well as endeavoring in my own personal research and study of western herbalism, medicine and science for cures, and eventually emerging triumphant in my battle. That period became a precursor to my lifelong research of skin health and beauty in relation to both internal health and external application of topical ingredients.
In 2011, I discovered the practice of Kundalini yoga and meditation. It completely transformed my life in such a short period of time. I was running a successful yet high-stress fashion business as an entrepreneur and freelance celebrity stylist. Inspired by my transformation, I partnered up with two of my friends and opened a Kundalini yoga and meditation studio in West Hollywood shortly after. During that period, I immersed myself in the realms of Ayurveda, yogic science, holistic and energetic healing practices. What I discovered during that process was that through the attainment of internal peace and balance by means of a disciplined yoga/meditation practice, one can activate one's own radiance. With the wisdom, knowledge and experiences I've gathered along my journey, alchemized with my love for skin health and beauty and my mission to share this with the world, I decided to create Recherche Beauté. 
Rip & Tan: How would you define the brand in simple terms? What's behind the name?
PN: Recherche Beauté means "Research in Beauty" in French. Recherche Beauté is a mandala of over a decade of personal research and study in all of the aforementioned modalities, harmonized to create a sublimely luxurious, conscious, and clinically effective line that allows you to honor yourself through indulgent self-ritual to emanate the radiance within. 
I wanted the name to be in French because, as a child, the women in my family took meticulous care of their skin through disciplined regimens with luxurious French heritage brands. With the creation of Recherche Beauté, my mission is to provide the ritualist with a supremely luxurious experience parallel to those revered brands, but consciously curated, crafted and clean.
Rip & Tan: What standards do you follow when it comes to the ingredients, sourcing, manufacturing, etc.?

PN: We have traversed the world to meticulously curate and source all of our ingredients directly from renowned sources and harvesters.  Our objective is to forge deep, collaborative relationships with our sources and harvesters to ensure the quality of our alchemy. Our team's expertise in scientifically formulated skincare with efficacious, natural and pristine ingredients create a line of advanced concoctions that inspire radiance that emanates from within, through the beauty of one's skin.
Rip & Tan: Why is the line so edited? Is it to encourage women to use fewer products? Or a desire to simply perfect each and every product before bringing it to market?

PN: The line was edited to keep the ritual as minimalistic and potent as possible. We live in an extremely busy and fast-paced world so not everyone has the luxury to be able to visit a spa or get a facial as often as they would like. My mission is to create a realistic, yet truly luxurious sensorial and textural experience that allows ritualists to truly honor themselves while simultaneously reaping immense benefits and results.
Rip & Tan: What makes the products so effective? How are the formulations different than what is already on the market?
PN: Our alchemy is unique and efficacious because we do not use water as a filler base, as it dilutes the potency. Instead, we use luxurious neroli, lavender, rose and jasmine floral distillates sourced from our legendary harvester in Grasse, France. We have also infused our concoctions with our signature Colloidal Complex that comprises of colloidal platinum, gold, silver and copper in all of our concoctions. All of which have been clinically proven to protect against cellular aging, acts as anti-inflammatories, reinforces the skin's natural defenses, heals micro damage, acts as anti-microbial agents, stimulates cellular metabolism while simultaneously acting as a powerful delivery system, delivering all of the other active ingredients into the deeper layers of the epidermis. We have also infused a clinical grade stabilized, PH balanced Vitamin C Complex into our alchemy, as Vitamin C's antioxidant properties have been scientifically proven to stimulate collagen synthesis as well as prevent and treat UV-induced photo damage. Our formulations are not only clean and natural, but also clinically advanced, and most importantly luxurious. 
Rip & Tan: What product has been your best seller so far? Why do you think it's resonating?

PN: Our best selling product thus far is a tie between our Aura Cleanse Cashmere Cleansing Balm/Masque and our Aura Radiance Active Elixir Serum. The Aura Cleanse Cashmere Cleansing Balm/Masque is resonating because it double functions as a potently luxurious cleanser as well as an intensely hydrating, oxygenating, calming and brightening masque. The versatility, effectiveness and effortlessness of this particular product are the reasons why it is so coveted by our ritualists.
The Active Elixir Serum is a powerhouse in its potency and has garnered adoration because it dramatically clarifies, lifts, tightens and illuminates the complexion to a point where many of our ritualists have proclaimed that they no longer have to wear foundation or even tinted moisturizer! For that reason alone, is the reason why I believe it is resonating so powerfully.
Rip & Tan: Where will you take the brand from here? What are your goals for the company?
PN: I want to continue to pour all of my love, dedication and inspiration into Recherche, as it is my baby and it is still in its infancy stage. The possibilities are absolutely endless from my perspective. In the meantime, my team and I are currently researching and developing new and innovative concoctions to add to the Recherche Beauté Ritual.  Supplementary ingestible beauty vitamins and elixirs are also percolating as our philosophy emphasizes internal health and wellness as a prerequisite for radiance and beauty.
My ultimate goals for Recherche Beauté is to nurture its evolution into a luxury clean lifestyle brand. Our mission is to contribute to the clean beauty and holistic wellness revolution we are currently experiencing. As an Aquarius and futurist, I am always looking towards the future and thinking outside the box for innovative clean and conscious living. Recherche Beauté is meant to be a catalyst for change. Utilizing luxury beauty and wellness as a gateway for individuals who are unfamiliar or even resistant to joining this revolution by making it too irresistibly luxurious, captivating and sensible not to join. We deliver the message that true, authentic beauty and radiance resides within all of us and therefore we all deserve to recognize, honor, embody and live it.   
Rip & Tan: Is there a wellness habit or beauty ritual you think really complements the line? Any special layering of products or ways of boosting their effectiveness? 
PN: Absolutely. I am a huge advocate of integrating yoga, particularly Kundalini yoga and meditation into your life as part of your beauty ritual. The practice of Kundalini yoga balances your glandular system, hormones, and nervous system, which relates to how you process stress.  Stress is the biggest catalyst of skin conditions and accelerated aging. My go-to Los Angeles based teacher, Kjord Davis says, "It activates your inner electricity, circulation and blood flow, resulting in electrifying radiance."
Another beauty ritual that I highly recommend (that is also a little cringe-inducing) is cold shower hydrotherapy. Cold shower hydrotherapy involves the application of almond oil to your skin and jumping into a cold shower while simultaneously massaging your body for several minutes daily. This ritual is extremely detoxifying, ridding your body of radiance inhibiting toxins.
By honoring our body with these rituals as well as the topical application of our nutrient and vitamin abundant concoctions, you will witness a dramatic transformation in your overall health, vitality and radiance.  
Rip & Tan: What do you do when you're not working on the business? How do you spend your free time? 
PN: When I am not working on the business, you will find me by the ocean in Malibu or practicing yoga and meditation with my teacher Kjord Davis at Indigo Lab at Wanderlust Hollywood. I also love exploring all of the farmers' markets around LA, or Erewhon Market to pick up fresh and local ingredients to cook my mother's Vietnamese recipes with my Paleo spin on it, as I love cooking. I also spend a lot of time with my 10-month-old twin godsons. Being in their presence brings me so much joy and inspiration, reminding me of the gift of wonderment and endless possibilities when I look into their eyes.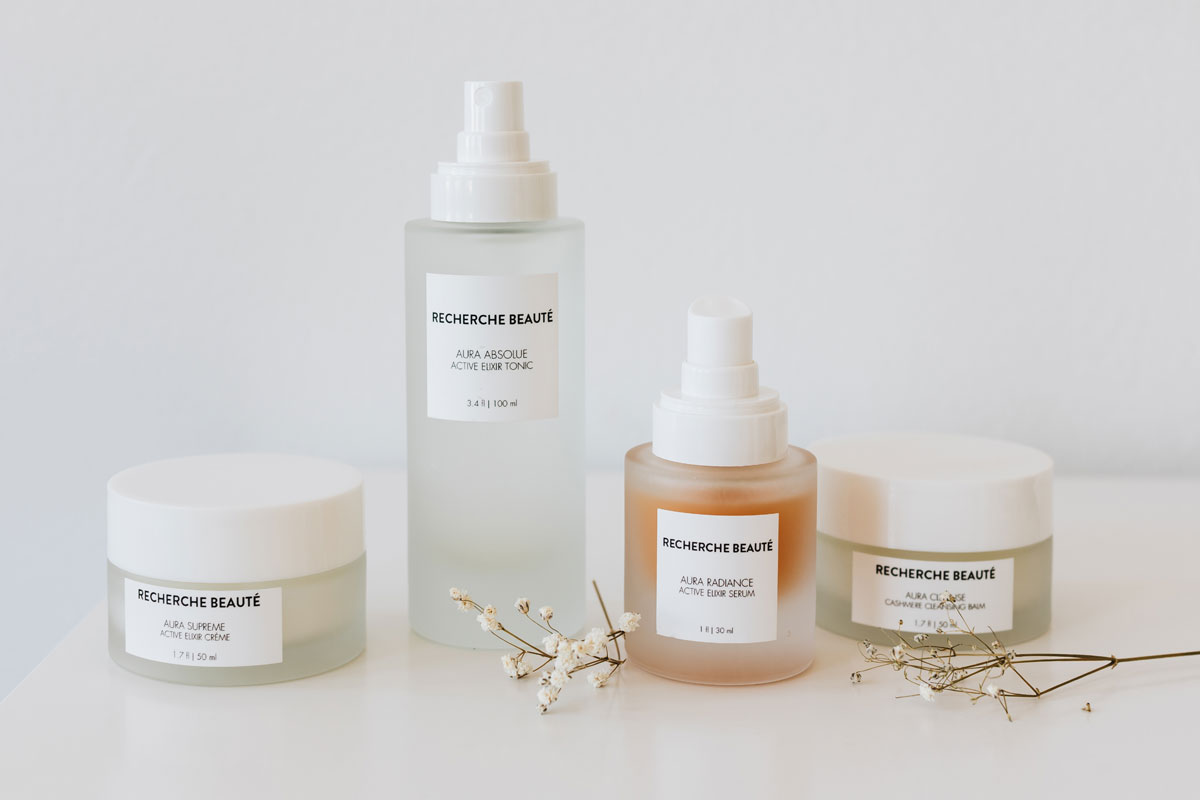 More Stories