Food & Drink
Raw Chocolate Truffles from Women's Heritage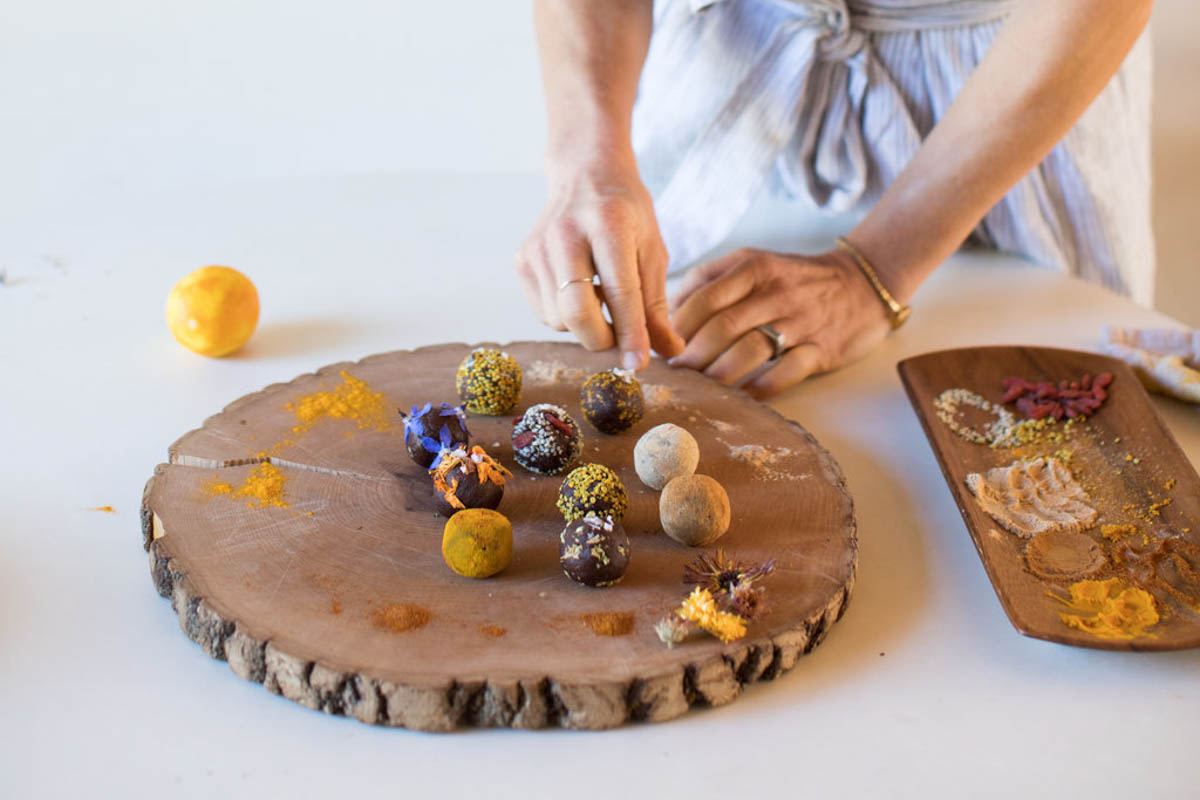 Chocolate has a near-ancient history—some historians estimate that humans' consumption of the cacao bean began around 2000 years ago, and some date its origins even further back than that. It's hard to place exactly when chocolate was born, but it's safe to say this has been the go-to sweet treat for, well, ever! Native to the deep tropical regions of Central and South America, the cacao tree, or Theobroma cacao (Latin translation: "food of the gods") is a flowering plant that produces cacao seeds, which, when sun-dried and cold-pressed, results in raw chocolate. It's been said that with minimal processing and intervention, raw chocolate preserves the vitamins, antioxidants and minerals naturally present in cacao.
This recipe from our friends at Women's Heritage uses dates and dried currants instead of refined sugars to add a few more healthful benefits without sacrificing any of the rich satisfaction of a chocolatey treat. In fact, we think these substitutions make this treat even better. Emma Moore, resident chef at Women's Heritage, told us that she'd been making these for her family for years: "Because selfishly, I wanted a sweet treat that I felt good giving our kids." To that we say: there's nothing selfish about indulging something sweetly nourishing, unless you save them all for yourself—in which case, we wouldn't blame you. Plus, these truffles are dairy-free and vegan, so everyone can enjoy! XXJKE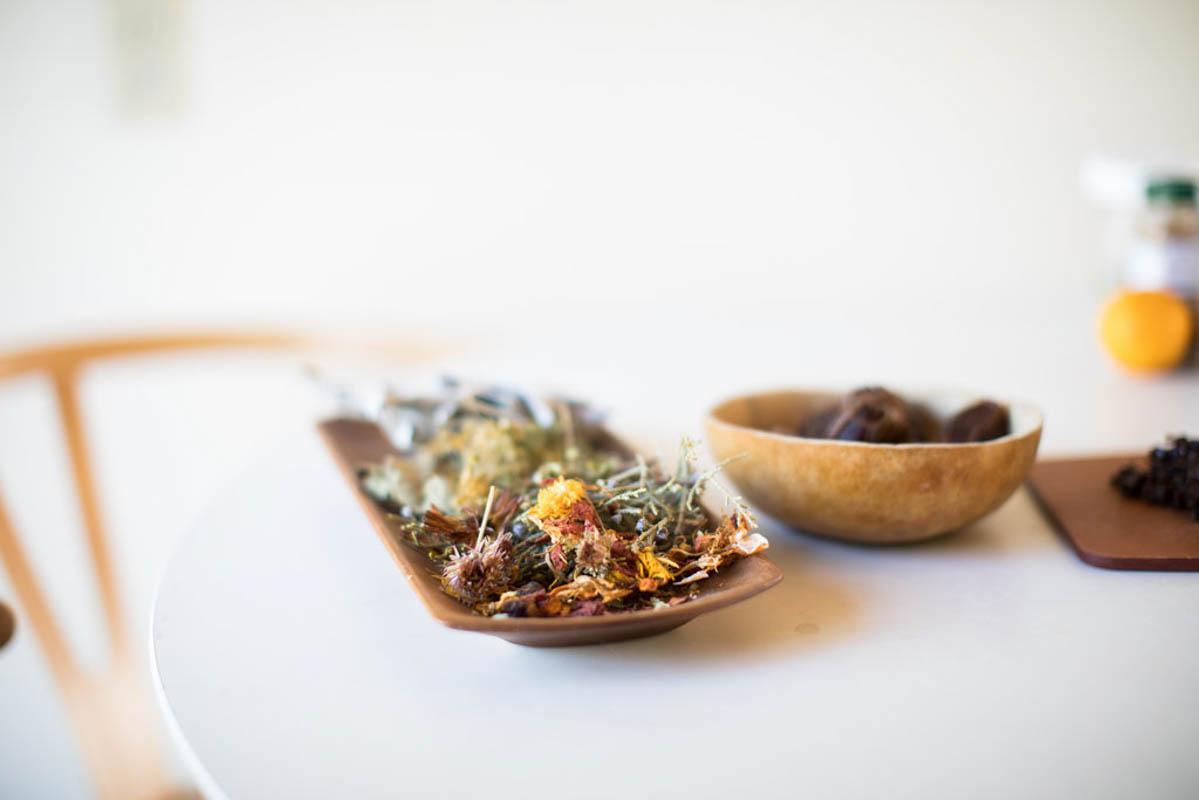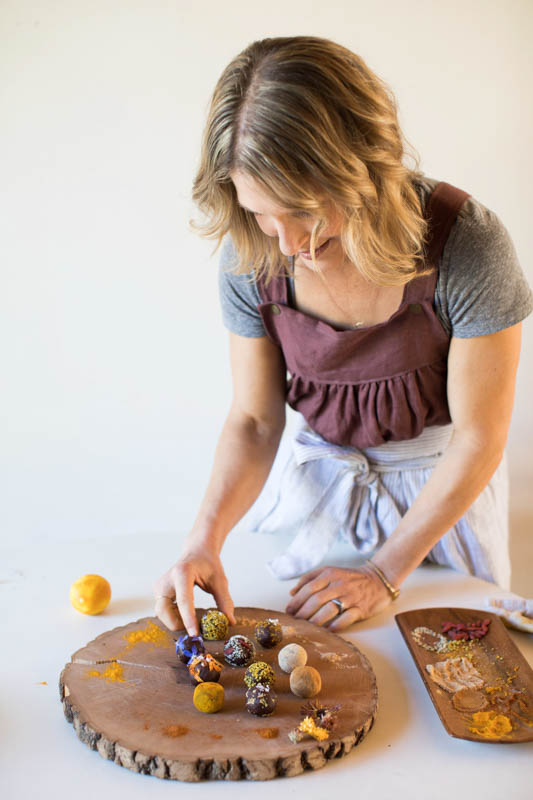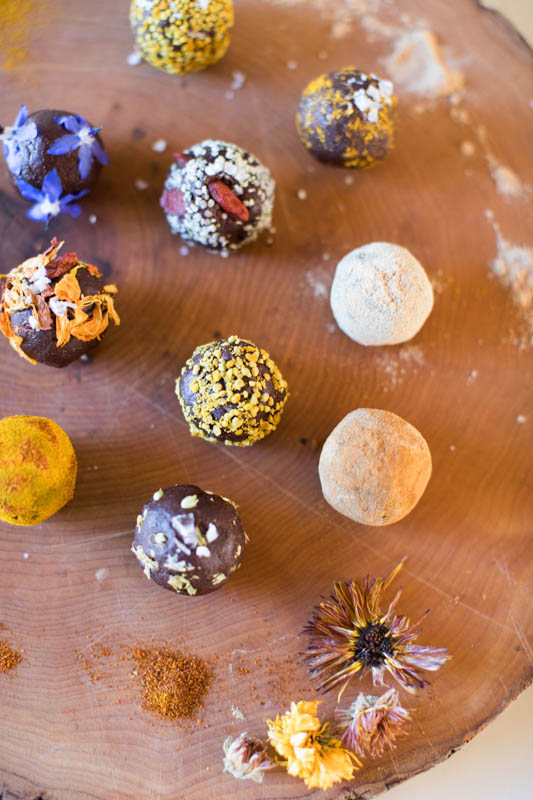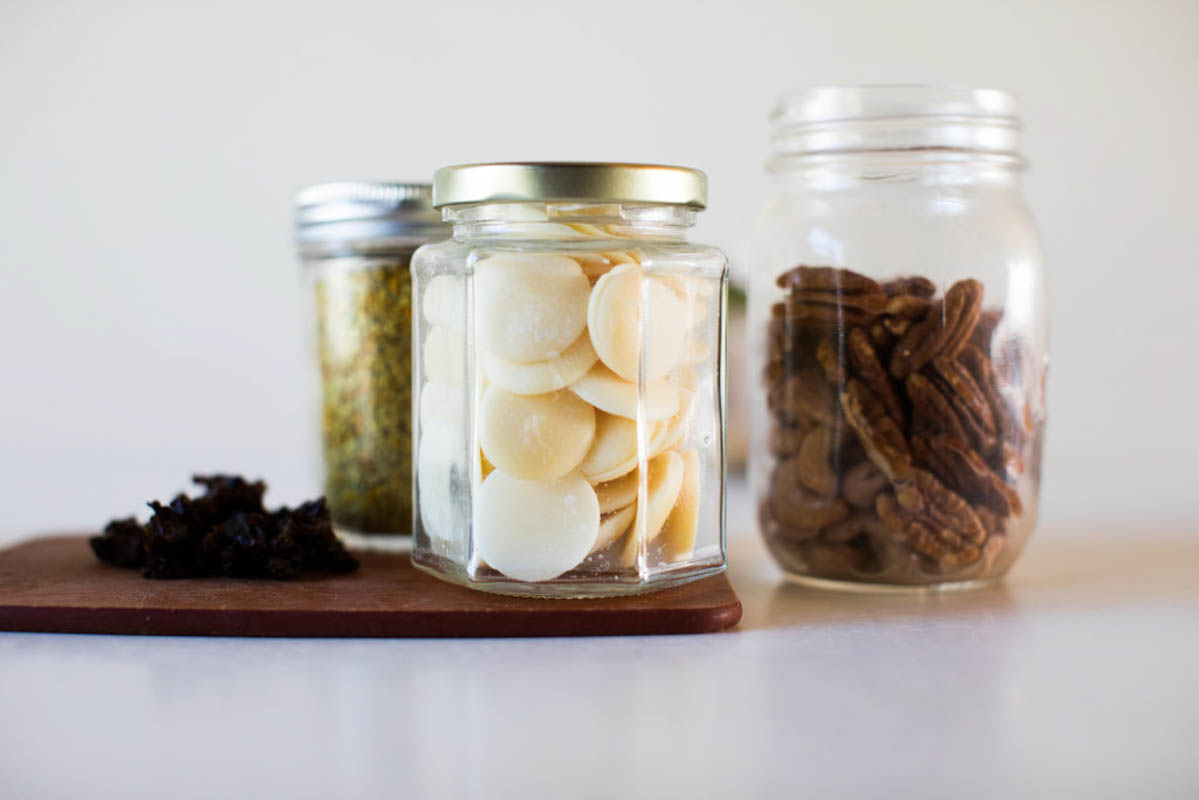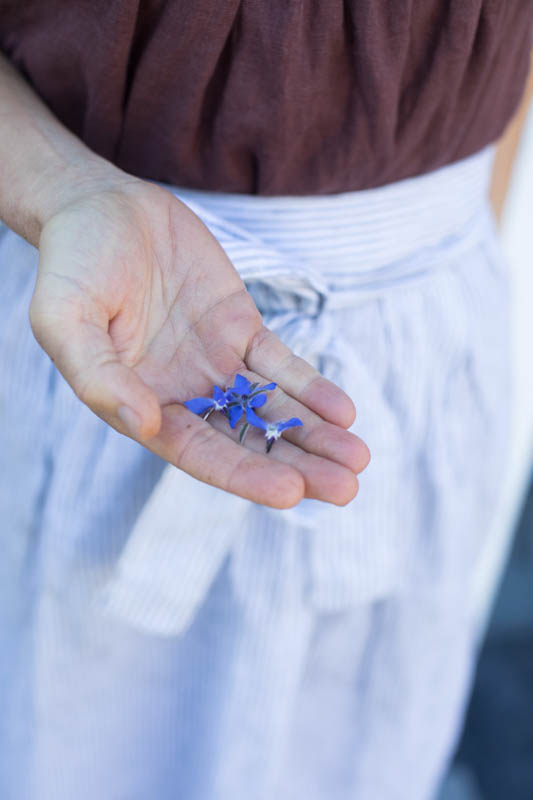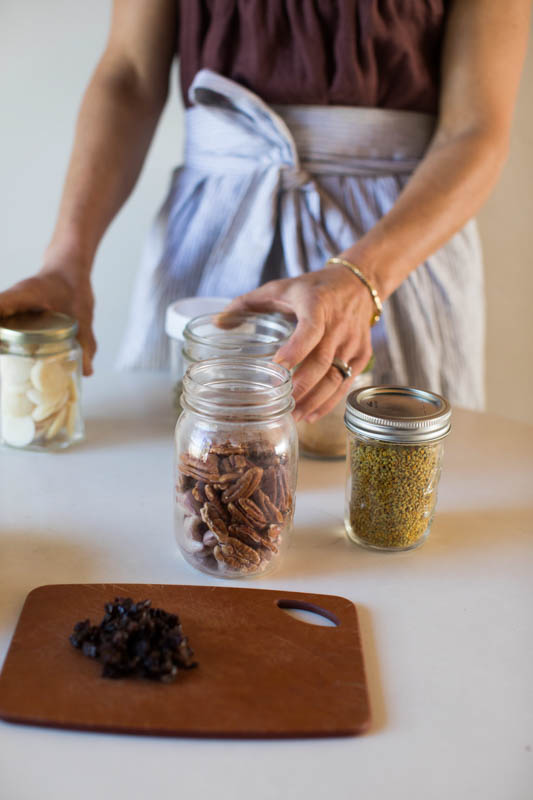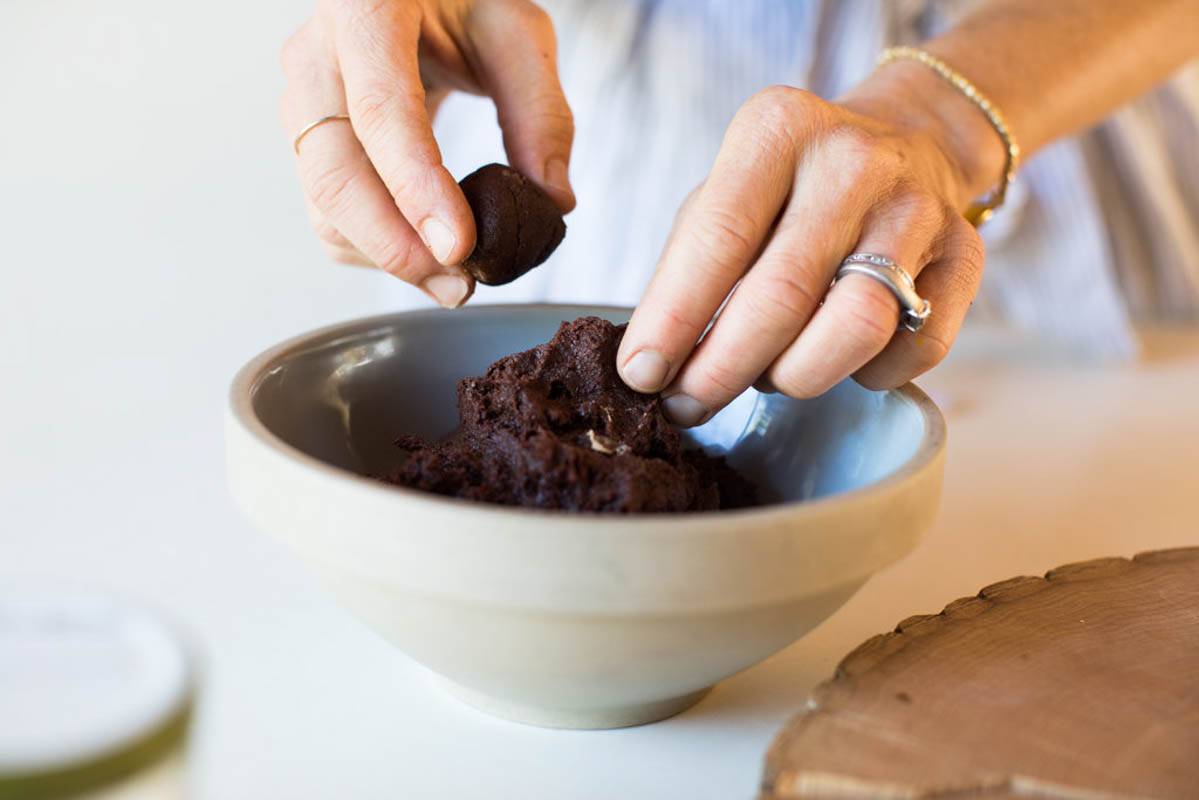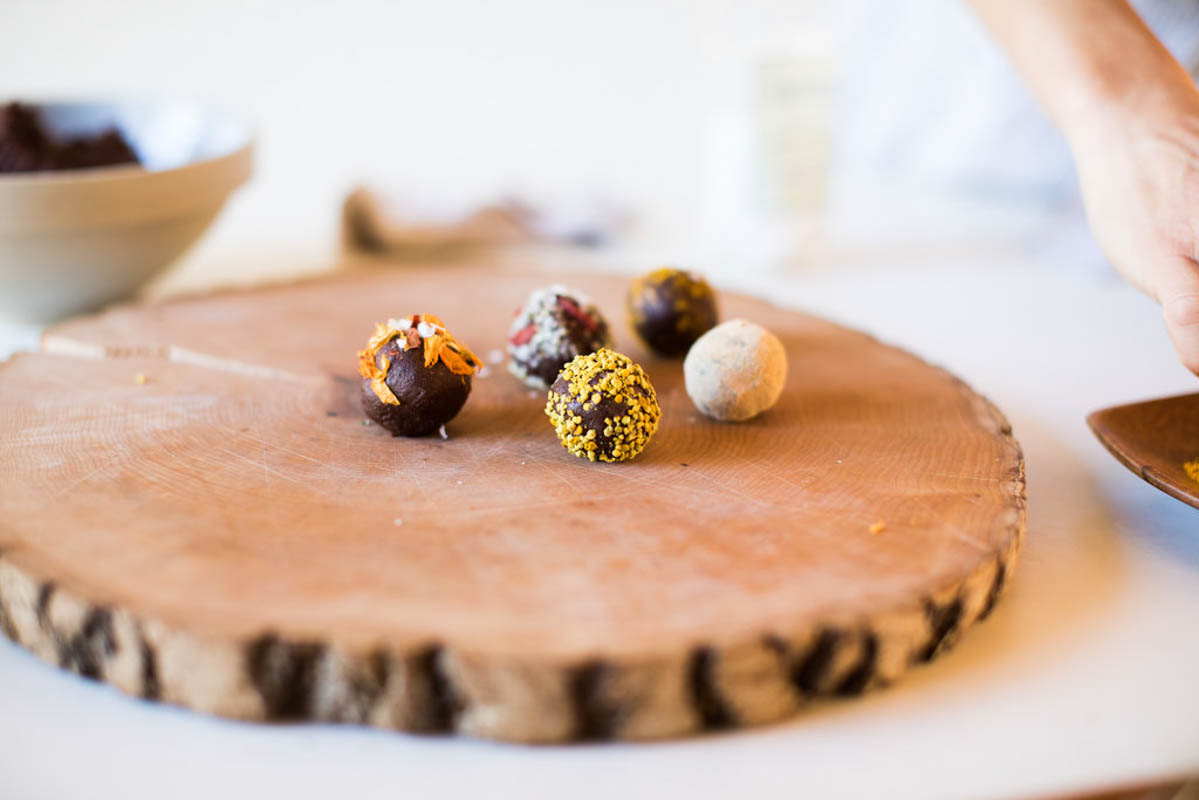 Recipe
Raw Chocolate Truffles
Ingredients
1/2 cup

118 ml

cashews soaked overnight and drained

1/2 cup

118 ml

pecans soaked overnight and drained

1/2 cup

118 ml

good quality cacao powder

1/4 cup

59 ml

cocoa butter
8 dates pitted
2 Tbsp currants
pinch sea salt
In a double boiler, heat cocoa butter until almost melted (heat not to exceed 118 if still want it to be raw)
Place cashews, pecans and cocoa butter in food processor and pulse until finely ground.
Add cocoa powder, dates, currants and sea salt. Pulse until all ingredients are thoroughly mixed and a chocolate dough forms.
Roll into 1 ½ inch balls. Roll or sprinkle truffles in choice ingredient(s).
Refrigerate for up to one hour.