Living
Profile: Victoria Morris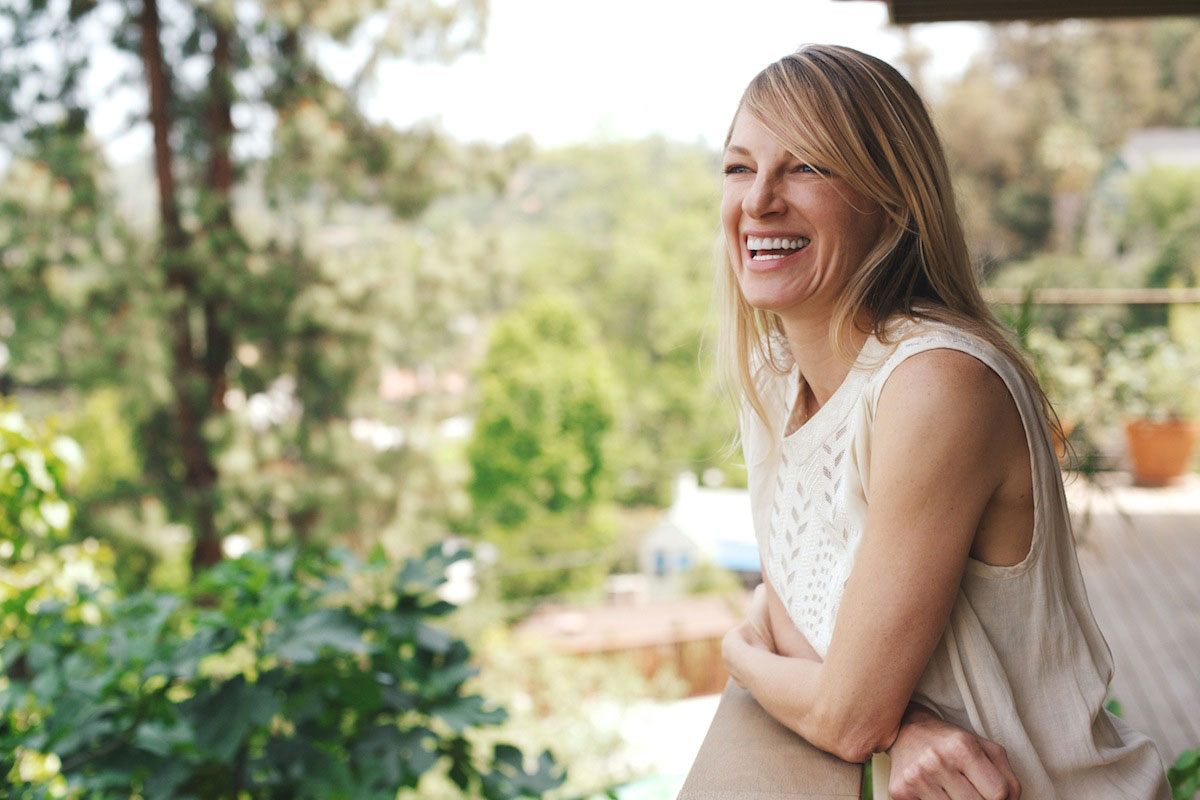 As mentioned earlier this week (and many times on Rip+Tan), Victoria Morris Pottery has long been one of my favorites. Simple, functional and incredibly beautiful, it's no wonder I was instantly drawn to it – and so excited to finally have it in my stores.
A native of California, Victoria took her first pottery class in high-school, and hasn't stopped since. When not making functional pieces of art, she can be found serving as production designer for commercials – and spends what's left of her time surfing.
She lives with her boyfriend in a lovely mid-century house (complete with amazing view) in Eagle Rock. Seeing her home was well worth the drive over. It is filled with beautiful pottery and tons of light. And much like Victoria, it's cool, laid back, and full of great energy. One of my favorite details: their collection of surf boards that adorn the deck. I hope you enjoy this look inside as much as I did. XXJKE
Beauty
R+T: What are your go-to beauty products? Why?
Right now, I'm loving the Ren Skincare line – the Sensitive Skin Cleansing Milk is so soothing and gentle, and their Glycolactic Mask is a great boost once a week. There aren't any harsh chemicals or preservatives in it…I love it! Because of the climate here and my skin type, I really like skin moisturizing oils, particularly Rodin Olio Lusso.
R+T: What are the 5 products you couldn't live without?
Kiehl's Olive Fruit Oil Hair Pak saves my hair's life after its been tangled and dehydrated in the ocean. Ren Glycolactic Mask, Blinc Mascara, Rodin Olio Lusso, and Nars lipstick that doubles as blush in a pinch.
R+T: Bath or Shower?
BOTH! Showers to wake up, and baths to soak.
R+T: What do you sleep in?
Just undies for me.
Health
R+T: What do you do to stay healthy and balanced?
I can't say I'm either of those things, but I try my best. I eat clean, vegetarian foods and try and get as much sleep as I possibly can. I feel the most healthy and balanced when I make time to be outside in nature – surfing or hiking.
R+T: Do you workout, what do you swear by?
Surfing, hiking and the occasional Cardio Barre class.
R+T: What do you do to relax?
Hahahaha. What's that?
Decor
R+T: What is your design philosophy for your home?
Houses say a lot about the people who live inside. I prefer things tidy and put away, but not too precious or perfect. We have a lot of art and pottery from friends, books, music, and furniture from different stages of our lives. I'd love to start fresh or at least upgrade some pieces, but I think this place is a pretty honest reflection of me and my boyfriend.
R+T: What are your favorite pieces in your house?
The floating walnut and oak shelves in my office that Zak (my boyfriend) made for me and my little black and white Noguchi lamp.
R+T: What are your favorite home stores?
O.K., Tortoise, Jenni Kayne Home of course!, March in San Francisco, and Canoe online!
R+T: What is your favorite room in the house?
I think my office. It has a very peaceful feeling. I try and keep it uncluttered so I can keep from getting distracted while I'm working.
Fashion
R+T: How would you describe your style?
Tomboy chic!
R+T: Who are your favorite designers?
A.P.C., Rachel Comey, Jesse Kamm, Jasmin Shokrian, Maria Cornejo
R+T: What is your uniform?
Jeans, a t-shirt and Vans, or jeans and a chambray shirt and sandals. Switch to a low heel for night!
R+T: What is your newest purchase?
A replacement pair of Vans.
Art
R+T: Who are your favorite artists?
This list shifts and changes based on what I'm exploring personally, but some consistent favorites are: Lucie Rie, Peter Doig, Agnes Martin, and most any member of the Bauhaus.
R+T: What is your favorite piece of art you own?
Most of the art in our house was made by people we know, so I genuinely love each piece for different reasons. I really enjoy the piece of brick graffiti by Alice Lodge, and the thread painting by Chris Broyles.