Food & Drink
Passion Fruit and Raspberry Champagne Cocktail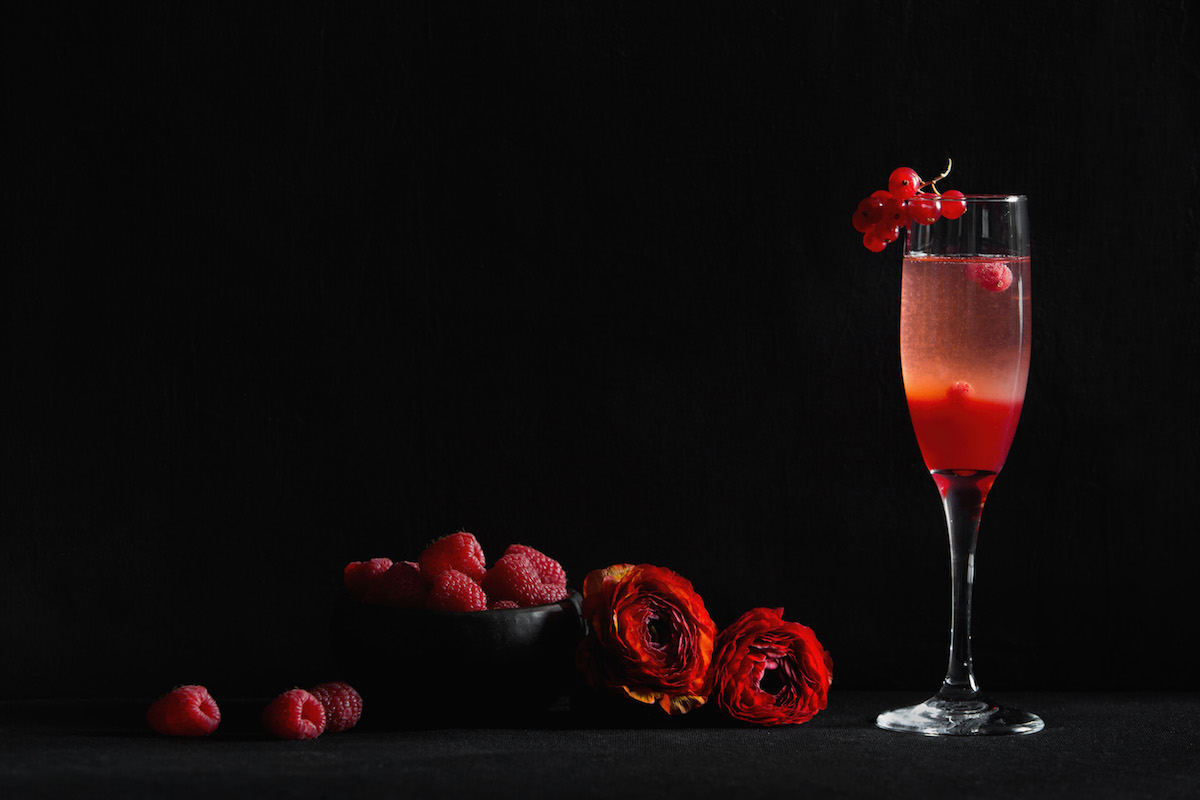 Like with the subtly festive Beet and Feta Quiche recipe I shared earlier in the week, I prefer holiday beverages that are a bit nontraditional. With Valentine's Day this weekend, I'm planning to mix up a concoction that's fresh and colorful as opposed to saccharine. Pink Champagne on its own is nothing new for the romantic holiday, but this fruit-infused bubbly cocktail features a twist. Not only does it have a natural crimson color from the raspberries, but the passion fruit adds a bit of a tang. Sprigs of red currants make the final flutes feel even more special. Cheers! XXJKE 
Photos & Styling: Sarah Elliott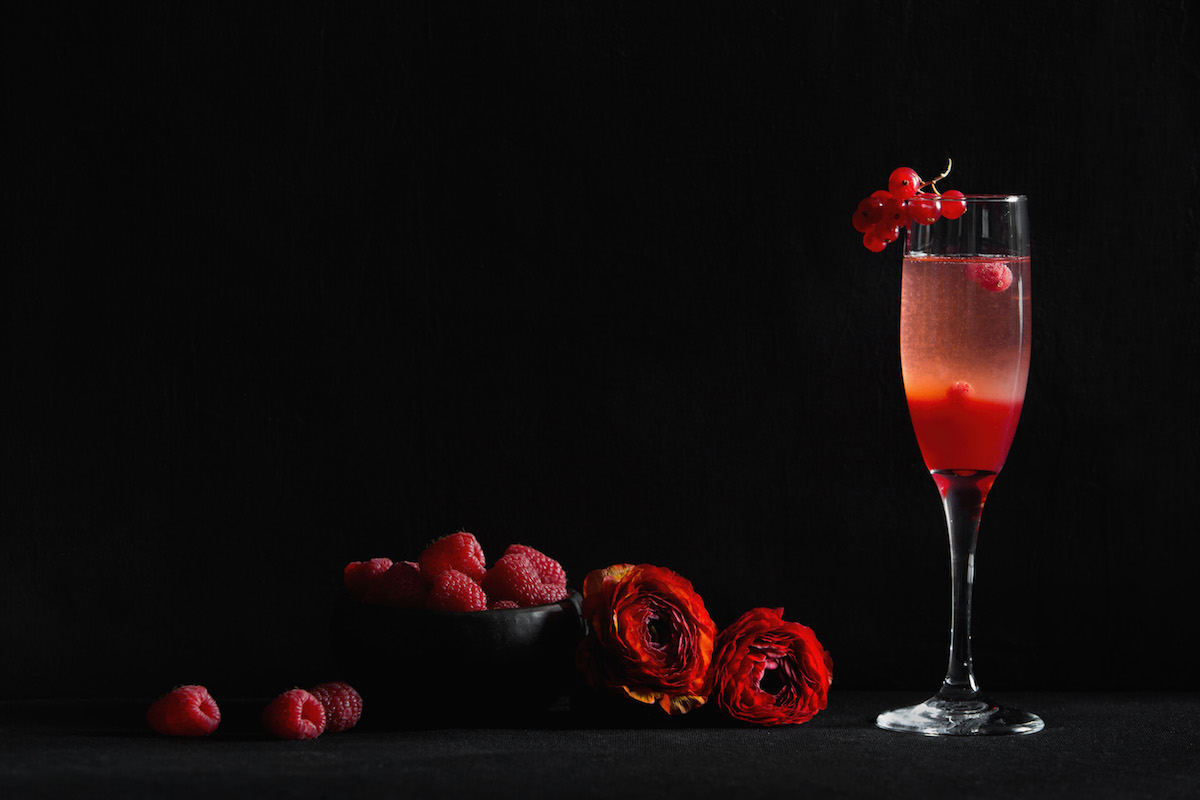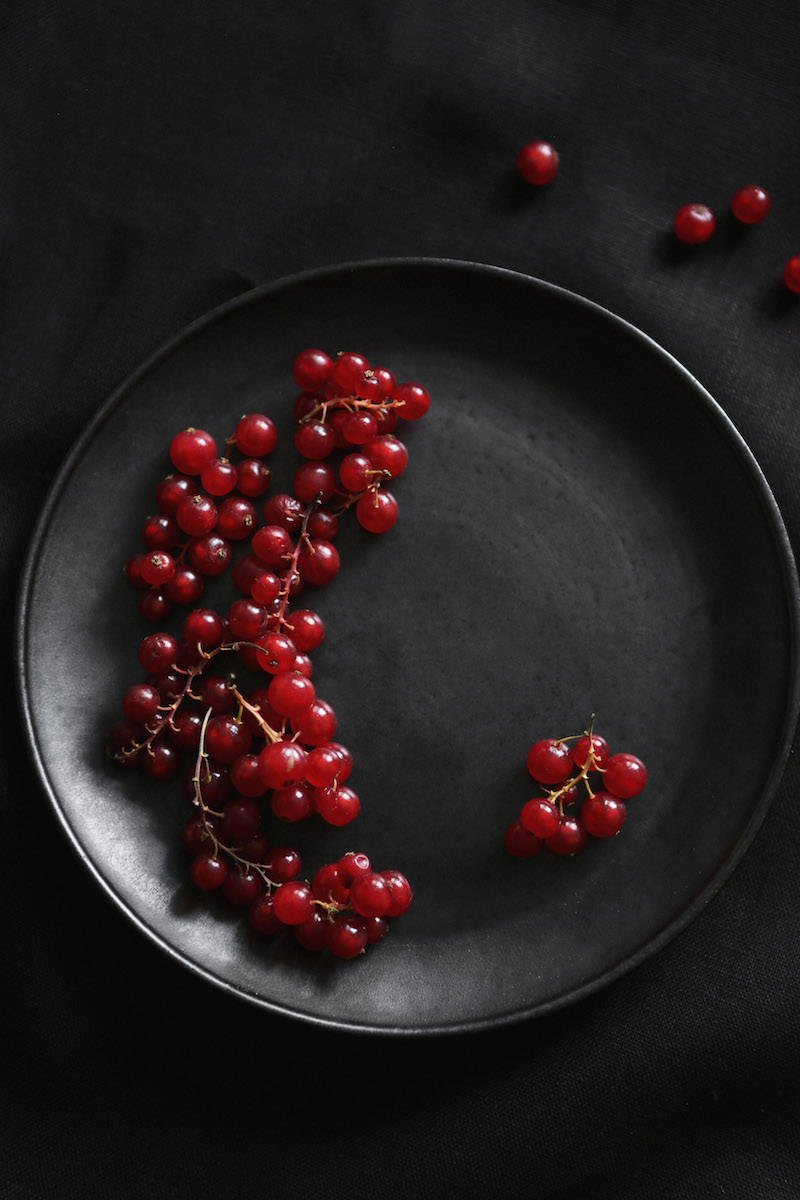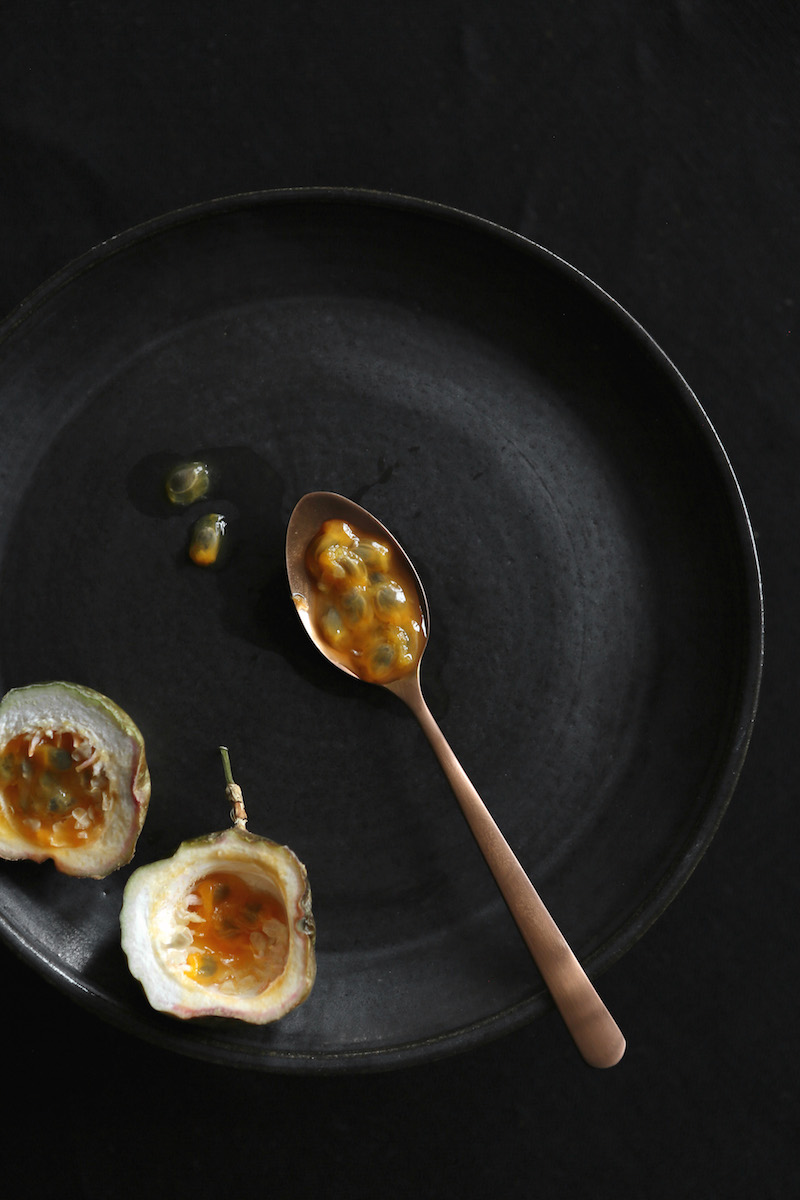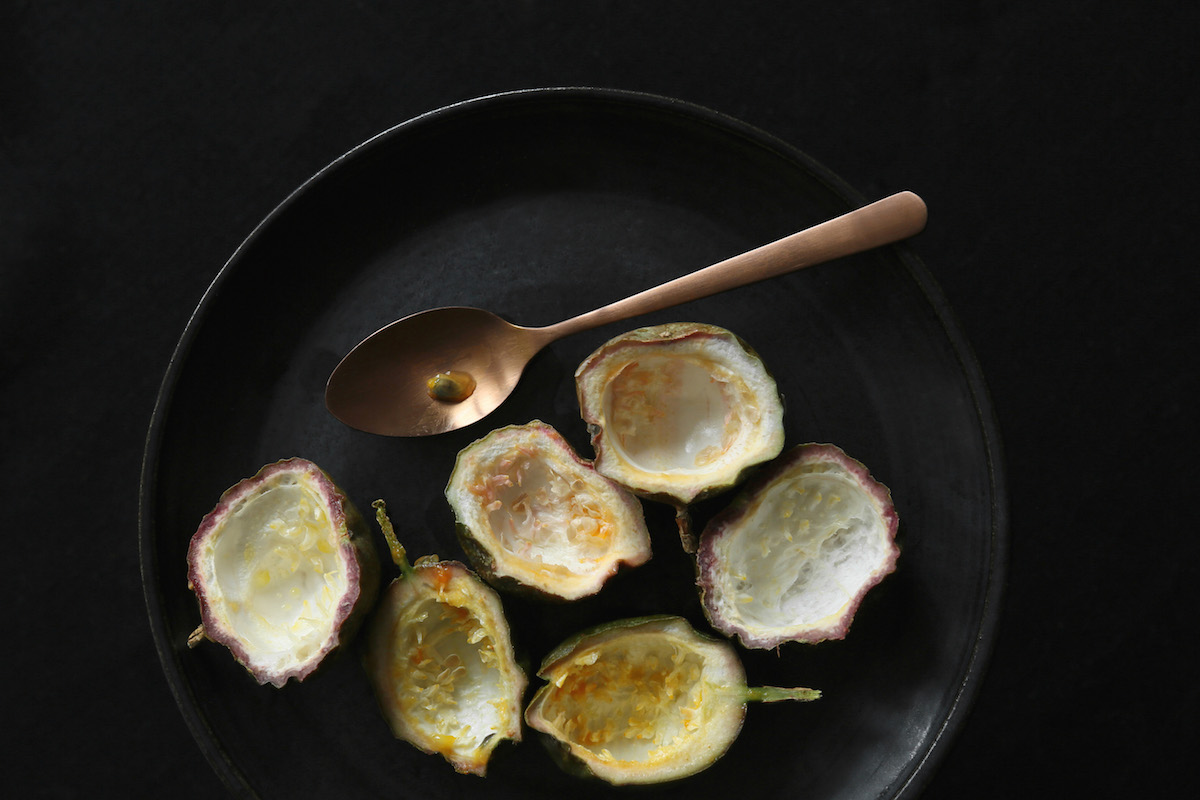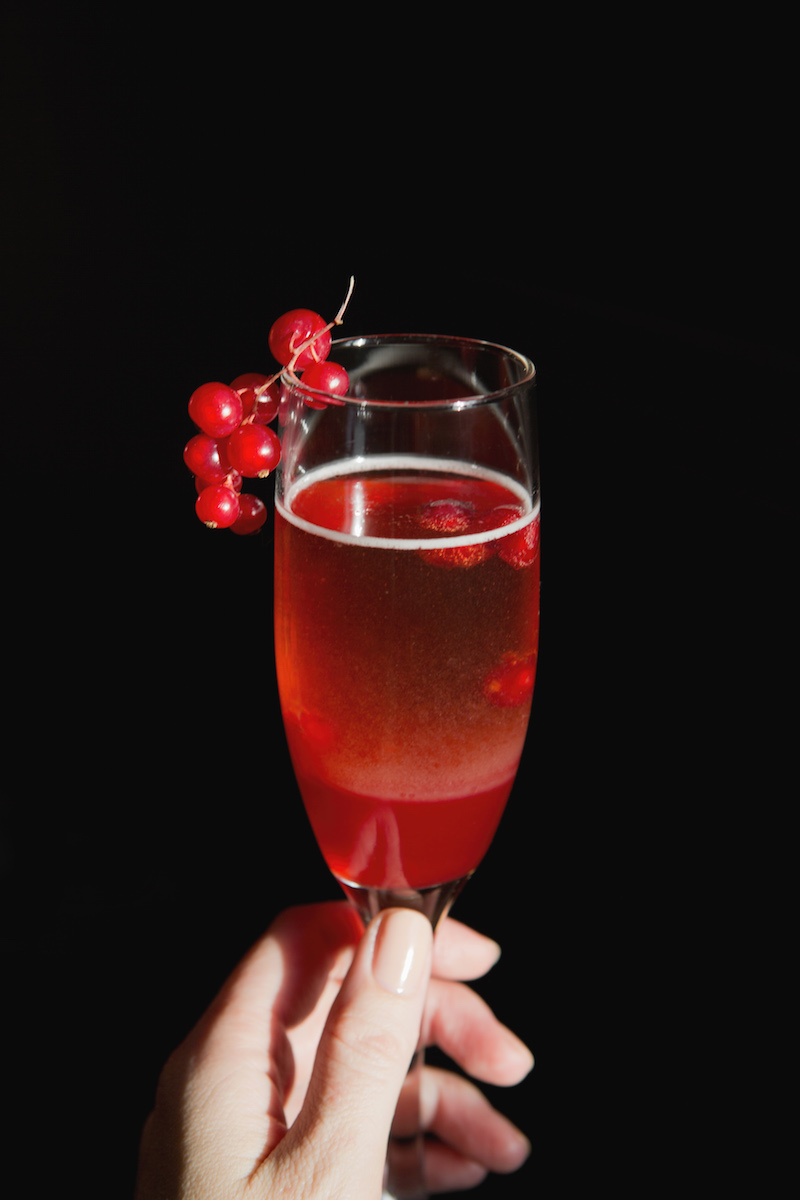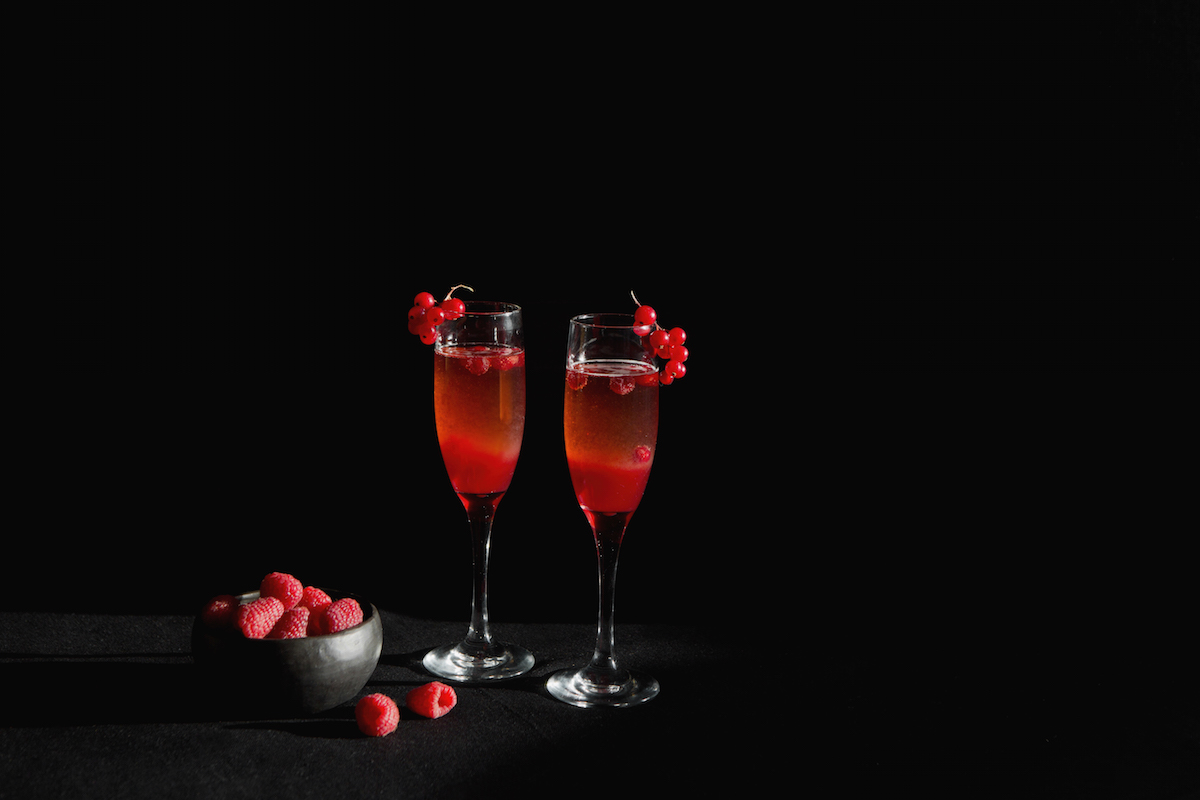 Passion Fruit and Raspberry Champagne Cocktail Recipe
Recipe
Passion Fruit and Raspberry Champagne Cocktail Recipe
Servings: 1 person
Units:

Course: Drinks
Ingredients
2 cup

473 ml

sugar

2 cup

473 ml

water

2 cup

473 ml

raspberries
5 passion fruits
1 bottle Veuve Clicquot Brut Rose
red currants for garnish
For the passion fruit & raspberry simple syrup:
Bring 2 cups sugar and 2 cups water to a simmer; stir until sugar dissolves. Once the sugar is fully dissolved add two cups raspberries and the pulp of five passion fruits. Bring to a simmer then reduce heat to low. Cook for 30 minutes then remove from heat. Cover and let steep for 10 minutes. Strain the fruit.
For the cocktail:
Place 2 teaspoons of passion fruit and raspberry simple syrup at the bottom of a glass and add you favorite pink champagne - garnish with a red currant sprig and enjoy!