Living
Pantry Clean Out - Reorganizing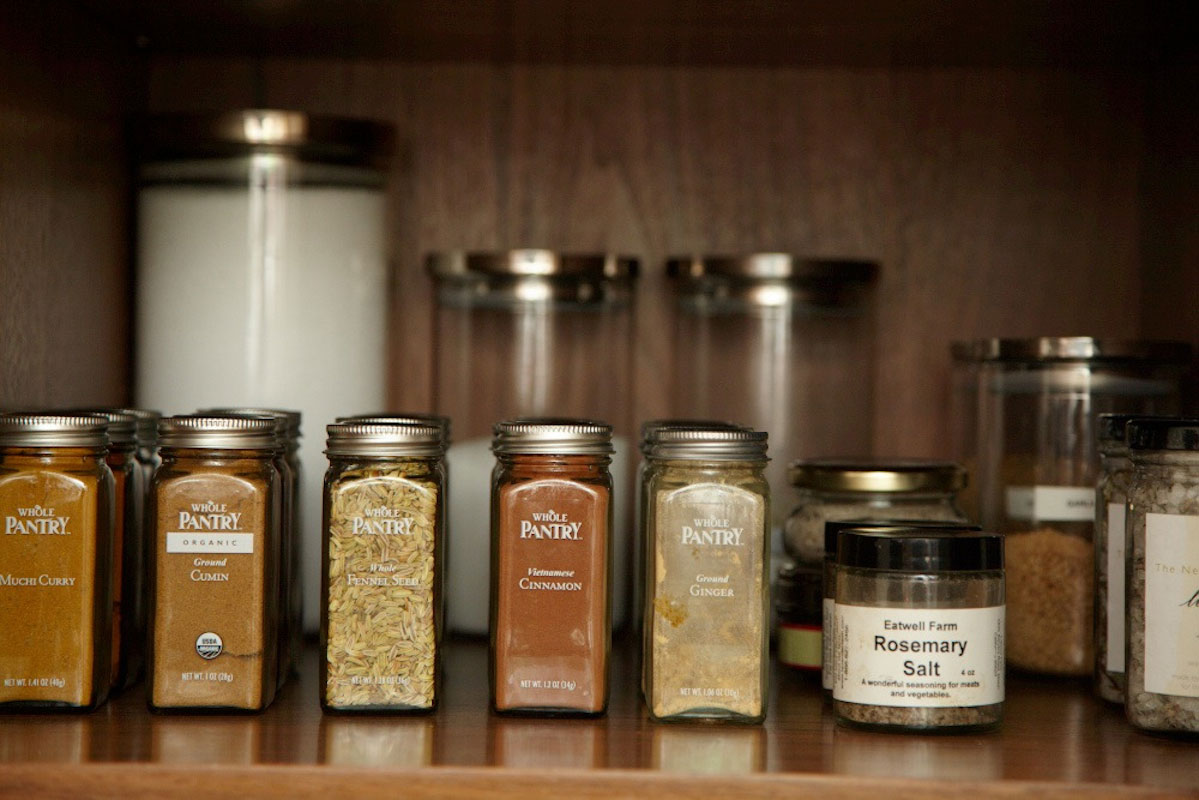 My last post described the process of clearing out my pantry according to the wisdom of the great Pamela Salzman. After getting rid of expired and unhealthy stuff and investing in new staples, the fun part began – I got to reorganize the whole pantry and make it look beautiful!
Jars
Pamela believes in storing everything in glass vs. plastic, which I already did, because I like the way it looks! I love Mason Jars in all different sizes. All the different Weck containers are also great, and I even have a couple of Bodum canisters with wood and metal tops. I rely on my P-Touch to label everything and also use these natural colored round stickers to write content or expiration dates on the top of certain containers.
Pamela suggested storing like-with-like so we reorganized the pantry, keeping all the grains together on one shelf in Weck jars, nuts and seeds on another in Mason Jars, and pasta on a third shelf in the Bodum containers. With the new system in place, it became so much easier to see everything and keep it all organized.
Baskets
For everything that didn't fit or belong in glass, Pamela suggested lined baskets. The liners help contain spills and crumbs and are easy to clean. I found great woven makati baskets with cotton liners from the Container Store. While I am happy with the ones I chose, Pamela also loves these Basket Lady ones as another option. We put all our snacks in the baskets, as well as unopened rice, pasta, and flour. I labeled them with cute brown craft labels from Amazon, and we grouped them with likes on different shelves.
Spices
Another change we made was choosing one company for all the spices so the bottles looked uniform. I went with the Whole Foods brand because they're is always reliably stocked with a great selection. Other brands to consider are Spicely Organic, Simply Organic, or Dean and Deluca. Or you can buy these glass containers and fill and label them yourself – it's a little more work but would look great and is more sustainable.
That's it for the pantry, but stay tuned for posts on reorganizing the refrigerator, as well as great produce sources and other Pamela secrets! XXJKE