Entertaining
Pamela Salzman's Vegetarian Spin on Thanksgiving Staples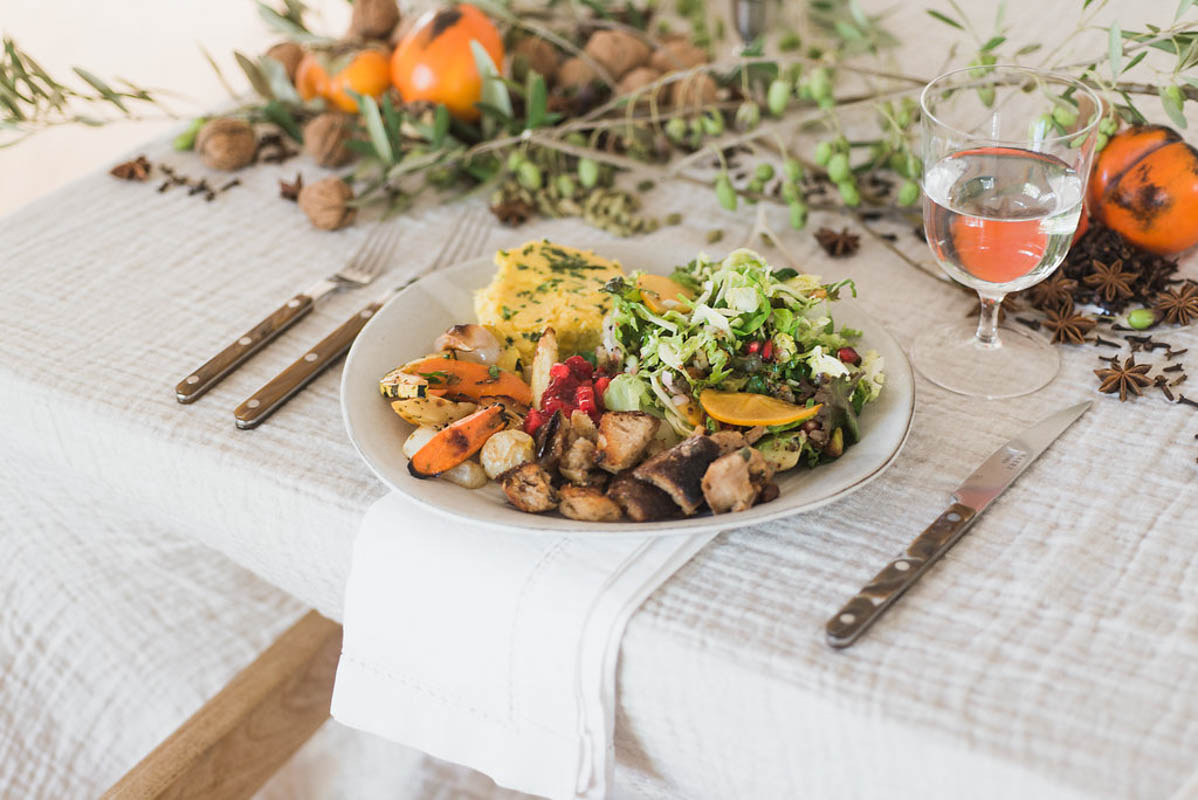 Having a few healthy options on the Thanksgiving table is always important, especially when they taste just as delicious as the old classics. Holistic chef Pamela Salzman is a master of this type of cooking; her recipes are equally wholesome and flavorful. Pamela shared a few of her Thanksgiving creations during our latest In the Veggie Kitchen gathering, which I co-hosted with Suzanne Hall from The Chalkboard Mag earlier this month. 
Pamela's menu focused staple side dishes done with nutritious ingredients for the host or the guest who wants to bring a dish to share. She taught us how to make stuffing with figs, hazelnuts, and sage, creamy corn pudding, and a Brussels sprout salad with persimmons, pomegranate, and avocado. She also whipped up some cranberry sauce made with apples and raspberries as well as the most incredible apple and tart cherry pie topped with a walnut crumble. The pie was incredibly gluten and dairy-free. Each guest took home a mini vegan pumpkin bread, which turned out to be a wonderful addition to the tablescape as well!
The stuffing and corn pudding were the big hits of our cooking class and meal, and Pamela was kind enough to share the recipes for them below.  To get more of Pamela's healthful Thanksgiving recipes, be sure to visit her website. And to learn about the table decor from our gathering, check out out yesterday's post with all of the details! XXJKE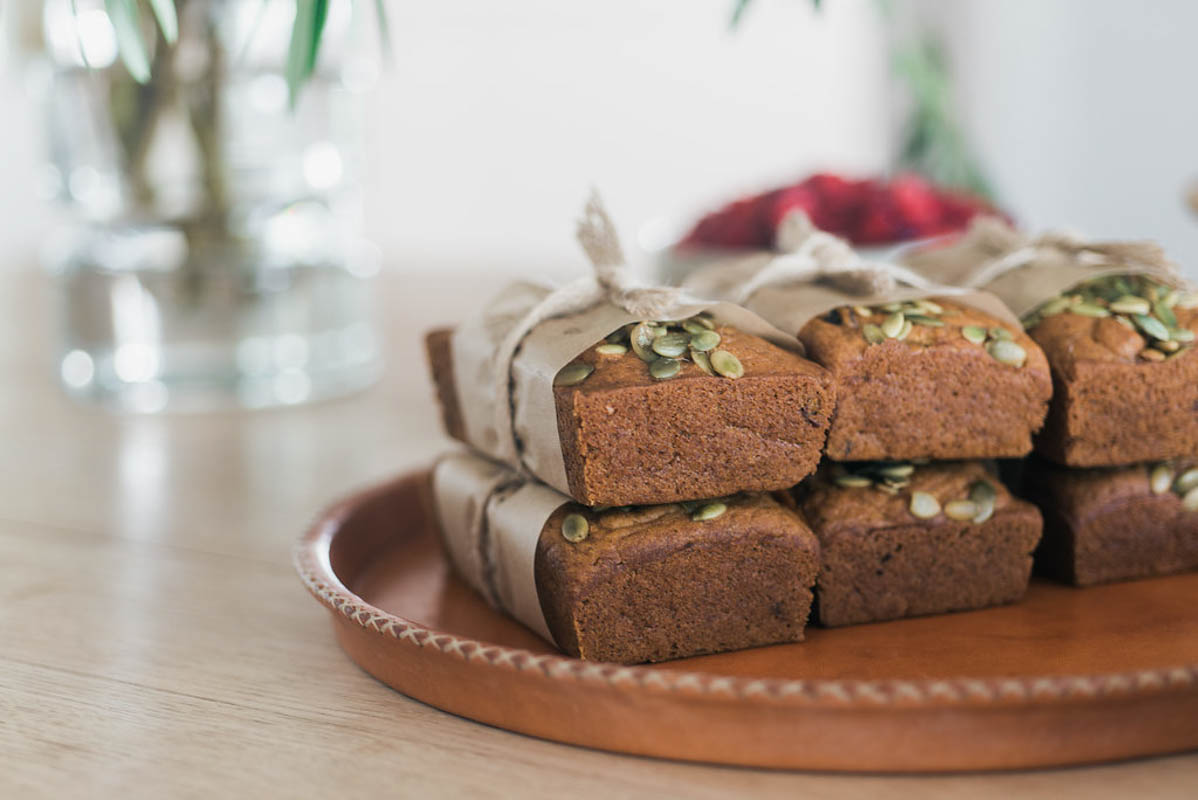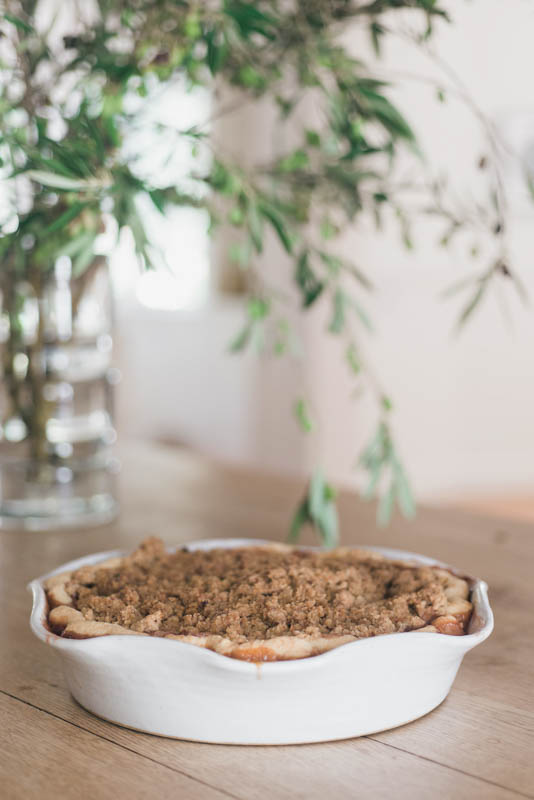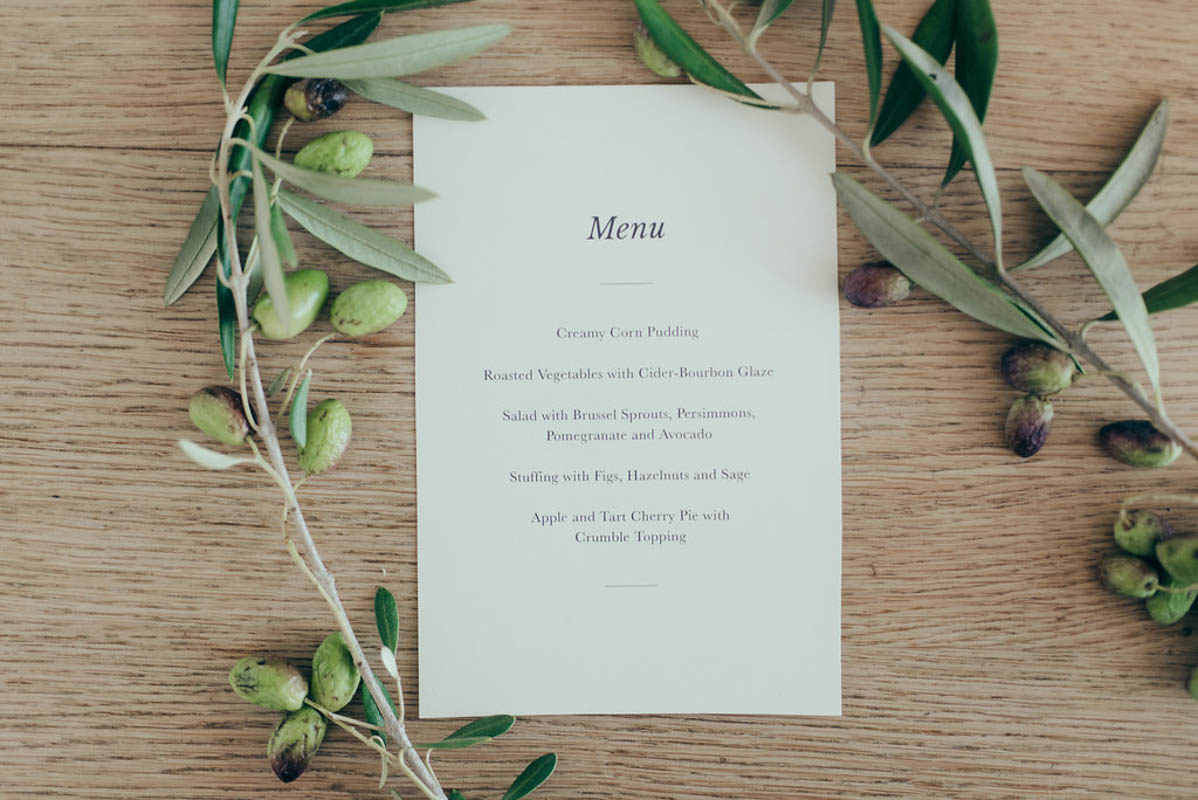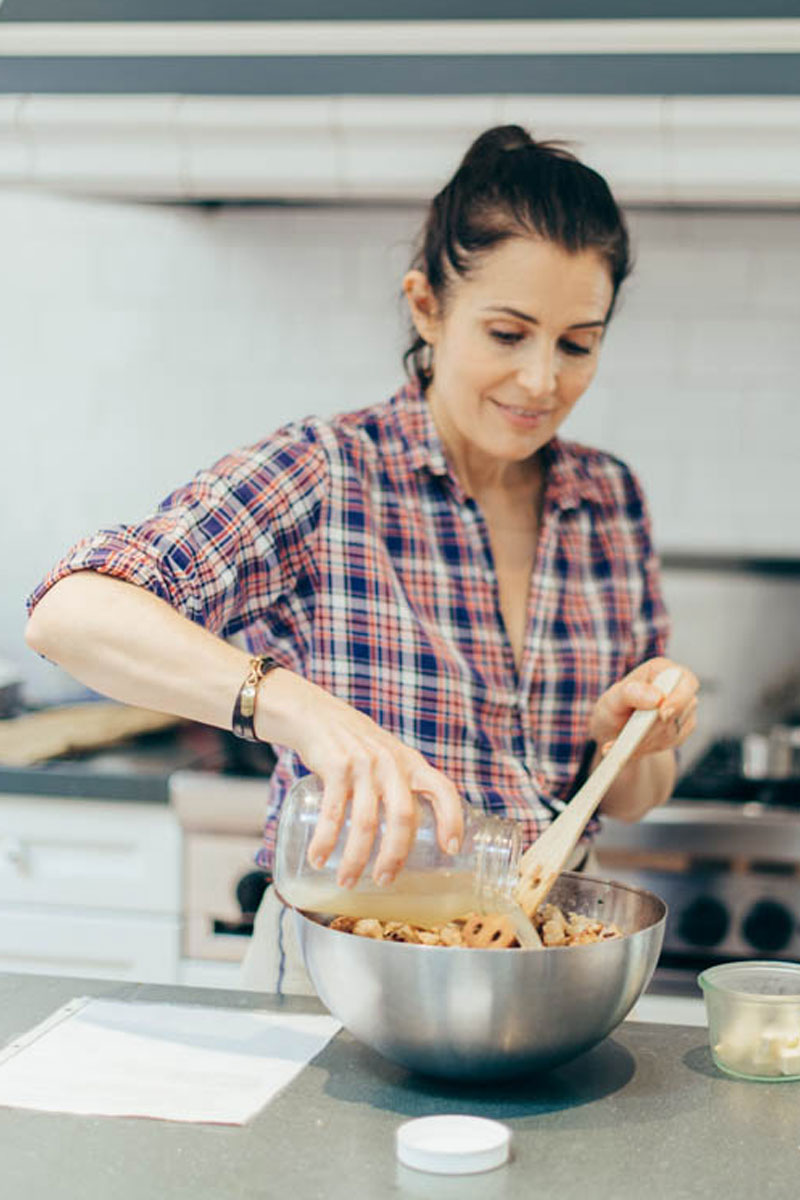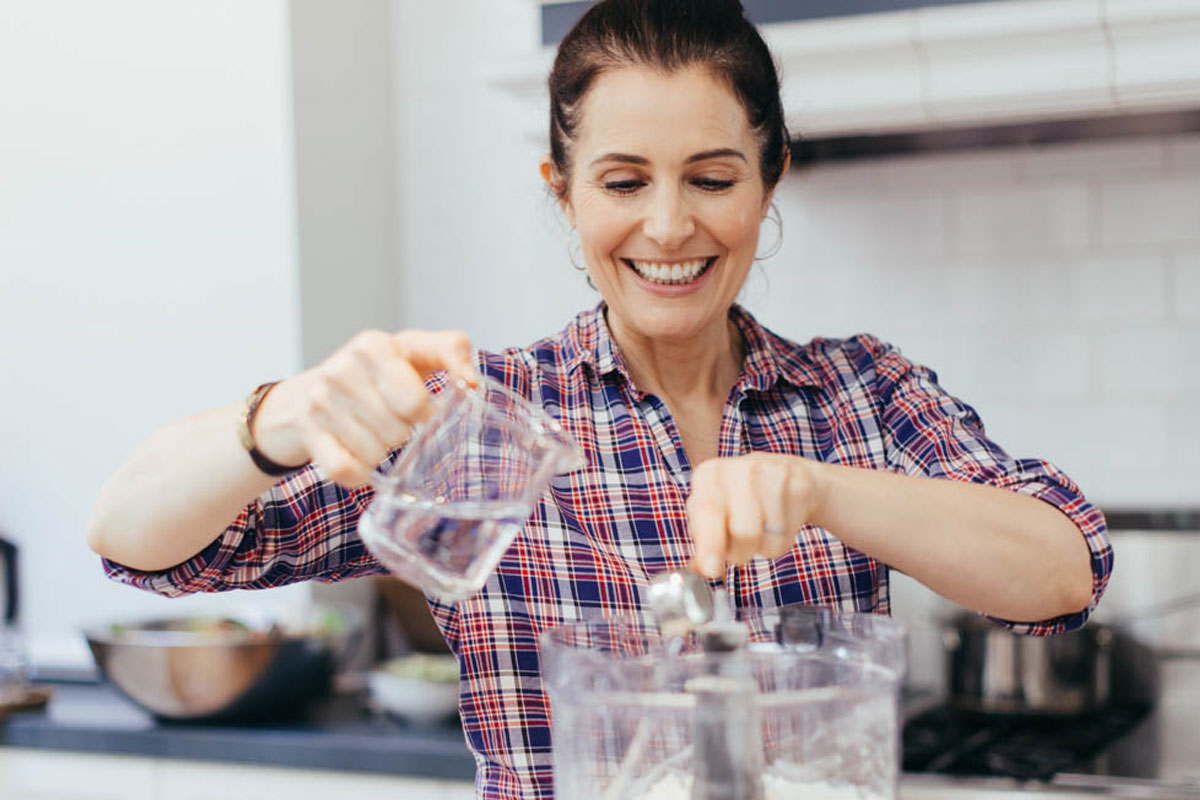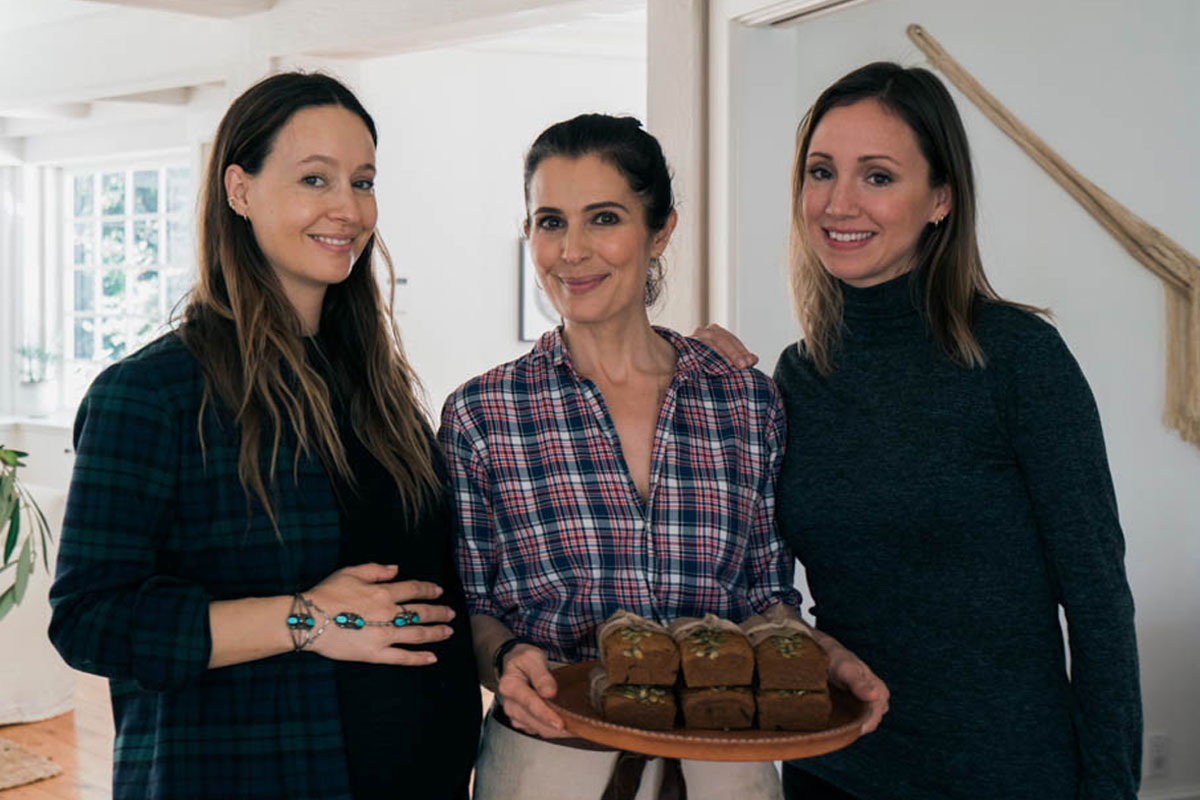 Recipe
Creamy Corn Pudding
Ingredients
2 pounds (about 6 cups) plus 1 cup frozen yellow corn defrosted, divided
3 T pure maple syrup
6 large eggs at room temperature

1/2 cup

118 ml

whole milk or plain, unsweetened hemp milk
3 tsp sea salt
1/8 tsp cayenne

1/4 cup

59 ml

corn meal
1 T arrowroot powder
1 tsp aluminum-free baking powder
5 T melted butter or unrefined coconut oil (plus additional for greasing baking dish)

1 1/2 cup

355 ml

heavy cream or full-fat coconut milk
1. Preheat the oven to 350 degrees and grease a 13 x 9-inch baking dish with butter or coconut oil.
2. Place all but 1 cup of the corn kernels in a large blender and add the maple syrup, eggs, milk, salt, cayenne, corn meal, arrowroot and baking powder. Blend until smooth and pour into a large bowl (unless your blender can fit it all, then blend everything in the blender and skip the bowl.)
3. Stir the melted butter and cream into the corn mixture along with the remaining 1-cup whole corn kernels.
4. Pour into your prepared baking dish and sprinkle with chopped chives.
5. Place your baking dish on top of a baking sheet (to ensure even, slow baking) and bake for approximately 60-70 minutes, or until the pudding is golden brown and has a slight wiggle to it but there is no liquid under the surface.
6. Allow to cool slightly before serving. This can be made a day ahead and kept covered and refrigerated. The next day, remove from the fridge an hour before placing in the oven. Reheat covered at 350 for 20 minutes or until warmed through.