Wellness
Palermo Body Makes Oils and Scrubs to Elevate the Ordinary Bath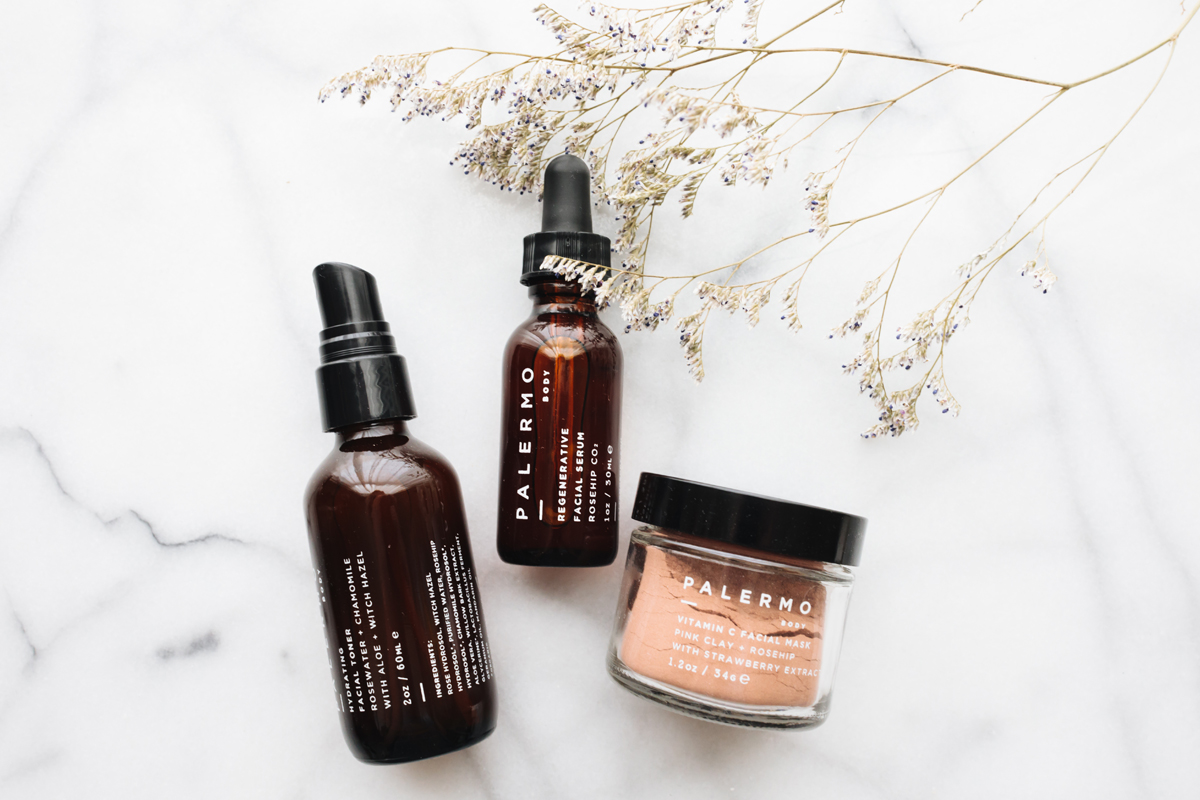 Inspired by her Italian grandmother who used fresh, natural ingredients for everything from cooking and beauty to first aid, Brooklyn-based entrepreneur Jessica Morelli created the natural beauty brand Palermo Body. While Palermo Body's beautiful website and packaging is somewhat new, Jessica has been crafting her products by hand since 2008. She relies on pure, mostly organic ingredients that each have a purpose in improving skin, and focuses her assortment on hydrating skincare and transporting bath essentials. Think: incredible soaks, scrubs, and oils that feel gentle but deeply nourishing at the same time. If you're looking to enhance your self-care and beauty routine for fall, I encourage you to give this special line a try. To learn more about Jessica's sourcing practices and philosophy on beauty, check out our Q&A below. XXJKE 
Rip & Tan: Tell us about your personal and professional background. How did it lead you to start Palermo Body?
Jessica Morelli: I fell in love with soap-making as well as the philosophies and methods behind all-natural skincare about eight years ago. It became deeply important to me to create products that were effective, efficient, and sustainable to counter the synthetic and chemical-driven skincare market. Coming from a long line of entrepreneurs, I always knew I wanted to have a business of my own, and Palermo Body was a natural progression of a lot of the things I hold dear: truly natural skincare, smart and elegant design, female entrepreneurship, and care for each other and the environment.
Rip & Tan: What is your mission with the brand? How would you sum up your point of view?
JM: My goal with Palermo Body is to create a collection of products that are consciously formulated with purpose. Every ingredient is specifically selected because of its benefits for your skin. This purist approach combined with minimalistic packaging design results in beautiful products that are extremely effective and enjoyable to use.
Rip & Tan: Where do you source your ingredients? How do you know that they are authentic?
JM: Before purchasing an ingredient to use in our products, I first order multiple samples from quality suppliers. Not all ingredients are created equal and you really see that thought testing multiple samples.
Other than instinct there are a couple ways to tell a product's authenticity. Suppliers should be able to provide you with data sheets pertaining to the ingredients chemical makeup and harvest information.
I have been working with many of my suppliers for years at this point and they have continually delivered quality ingredients year after year. Their reputation is on the line just as much as mine and I only work with integral suppliers.
Rip & Tan: What other sustainable/natural practices do you prioritize in creating and distributing Palermo Beauty?
JM: We reuse packing material for wholesale distribution whenever possible while also sourcing sustainable packing materials like biodegradable packing peanuts. We use post-consumer paper, nontoxic cleaning products and recycle everything we can. I am always trying to find new ways we can lighten our footprint on the environment. 
Rip & Tan: What are your best-sellers? What makes them special?
JM: Our facial line and body scrubs. I really think people respond well to our products because they are highly effective while still being efficient to use. Our facial line is great if you're looking for a quick moisturizing solution with our hydrating toner and regenerative serum or if you have a bit more time for our botanical facial steam and Vitamin C mask. You can customize them for your needs and timeframe. Our scrubs have a fantastic butter-like consistency that leave your skin feeling soft and hydrated without needing to follow with a moisturizer. Our coffee scrub is made with organic, fair trade coffee from a local Brooklyn roaster and our detox scrub has coarse Dead Sea salt to help re-mineralize your skin for a healthy glow.
Rip & Tan: How do you plan to expand the brand from here? What won't you do?
JM: Newness is always a topic of discussion. I have tons of ideas for products I'd like to make but currently, I am focusing on growing responsibly and making sure we are able to consciously source ingredients for our current line of products.  I vowed "No new products in 2017", we'll see if I can stick to it. But really, I want to stay focused on what we're doing right, right now and set my sights on future products later.
I won't ever compromise the integrity of our original goal to create a completely natural product line. Or substitute the quality of our ingredients just to meet a margin.
Rip & Tan: What wellness or self-care ritual complements the line? What do you hope all of your customers take the time to do in addition to using your products?
JM: Taking a bath. I think it's such a great way to activate your senses and sit still for a period of time. I want our products to add beauty and ritual into the daily lives of those who use them. Taking the 90 extra seconds in the morning to mist your face and apply our serum is something I want someone to look forward to every day/night.
Rip & Tan: Tell us about your personal life. What do you do in your free time? What are your hobbies?
JM: I am super social and always like to be around friends and family. I'm loyal to a fault. I always bite off more than I can chew. I am one of those people who has a million hobbies. I love working with my hands and creating things whether it's through cooking, ceramics, floral arrangements, or knitting. Additionally, yoga and exercise play a big role in my life. I always feel best mentally when I am physically active regularly.