Food & Drink
Nutritionist Shira Lenchewski's Healthful Dosa Wraps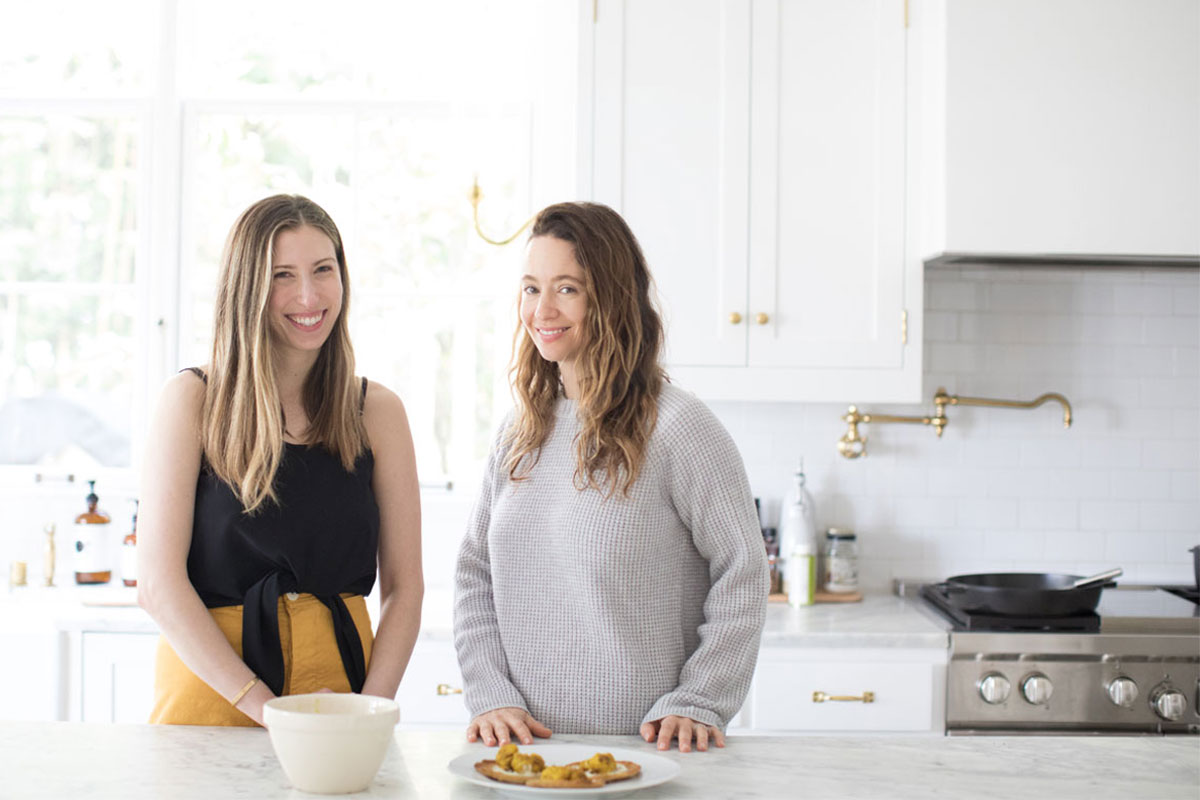 My friend and talented nutritionist Shira Lenchewski taught me how to make dosas recently, and I'm hooked. They're a healthful lunch option the whole family can enjoy—and about as easy to make as pancakes. We filled ours with turmeric and tahini roasted cauliflower and cashew cream cheese but you could do any number of sweet or savory combinations. Shira also mentioned she likes to fill them with cashew cream cheese and greens, which sounds delicious.
A dosa is a traditional South Indian crepe made from grains, nuts, and legumes. The sprouting and fermentation process that takes place before you cook them helps break down the phytic acid found in the ingredients. Phytic acid is a compound that binds nutrients and inhibits their absorption by the body. So, while making dosas does require some advanced planning, the nutritional benefits are well worth the extra effort. If you're in the habit of cooking and prepping meals on the weekends, you could easily get a batch of dough going for a mid-week meal. Alternatively, prep on Friday night for a delicious egg-free weekend brunch. XXJKE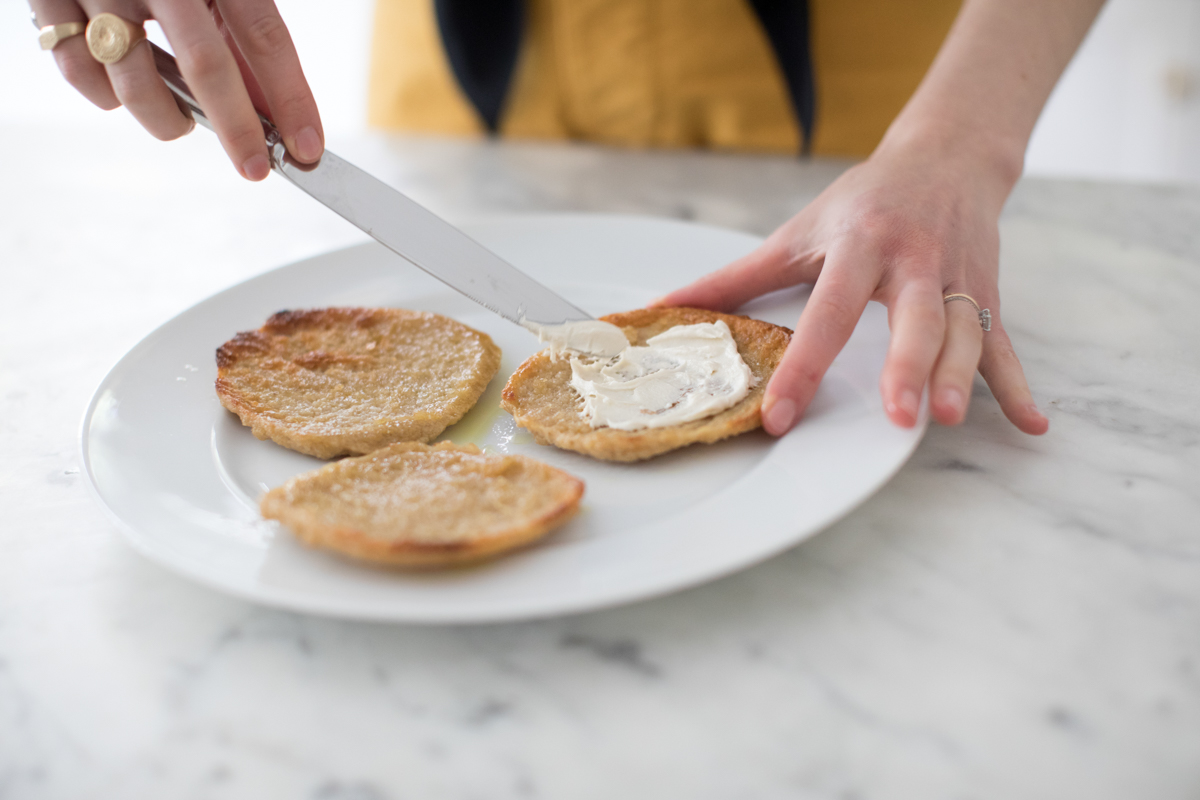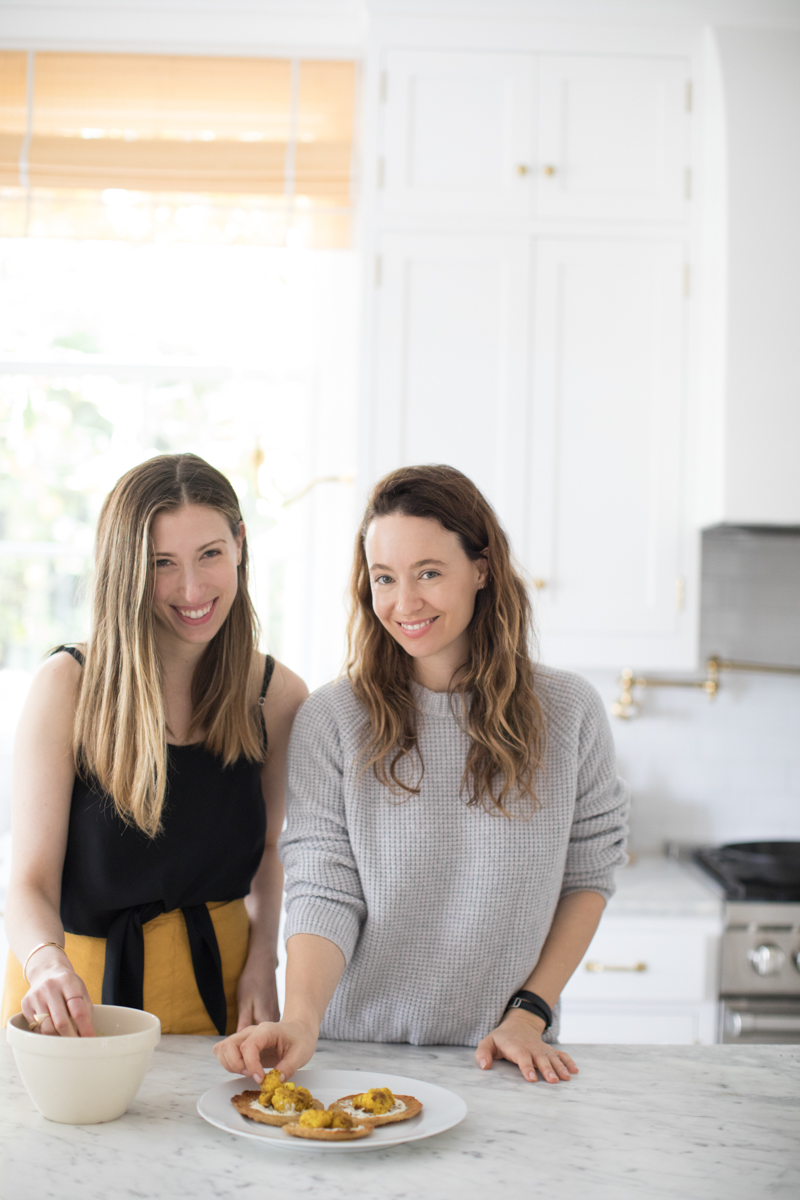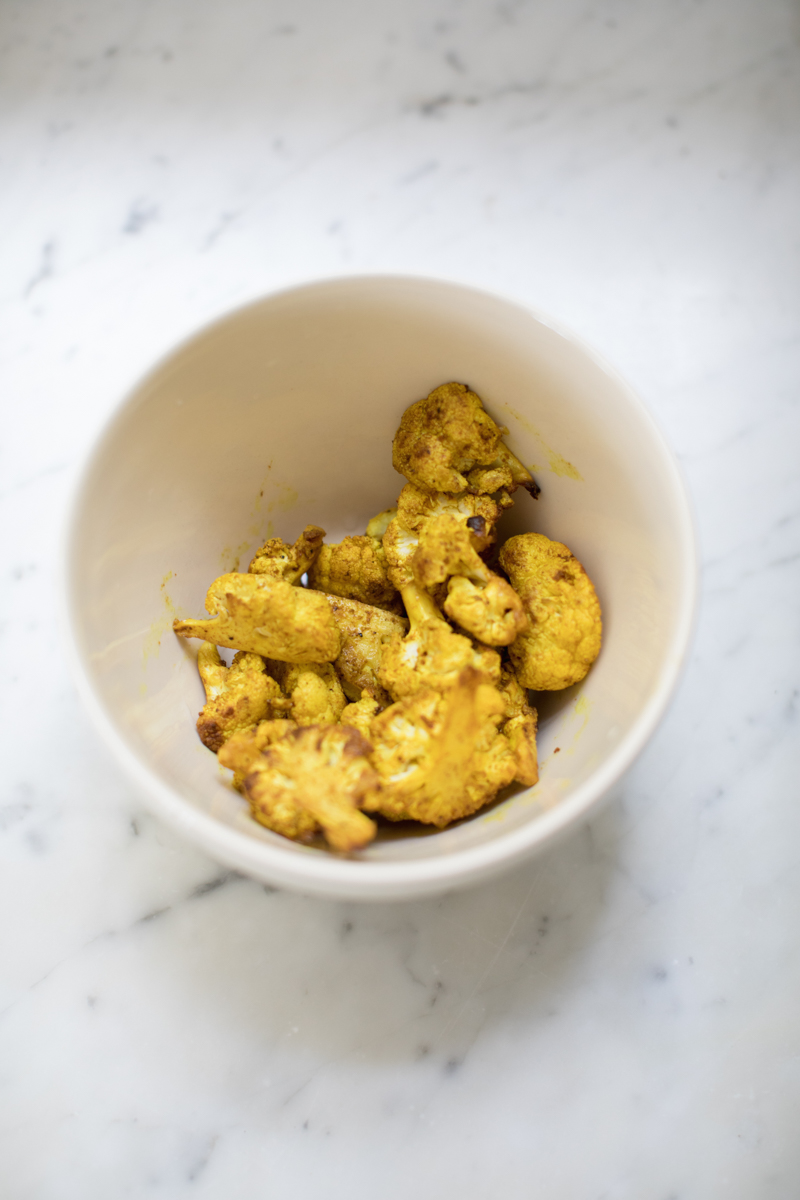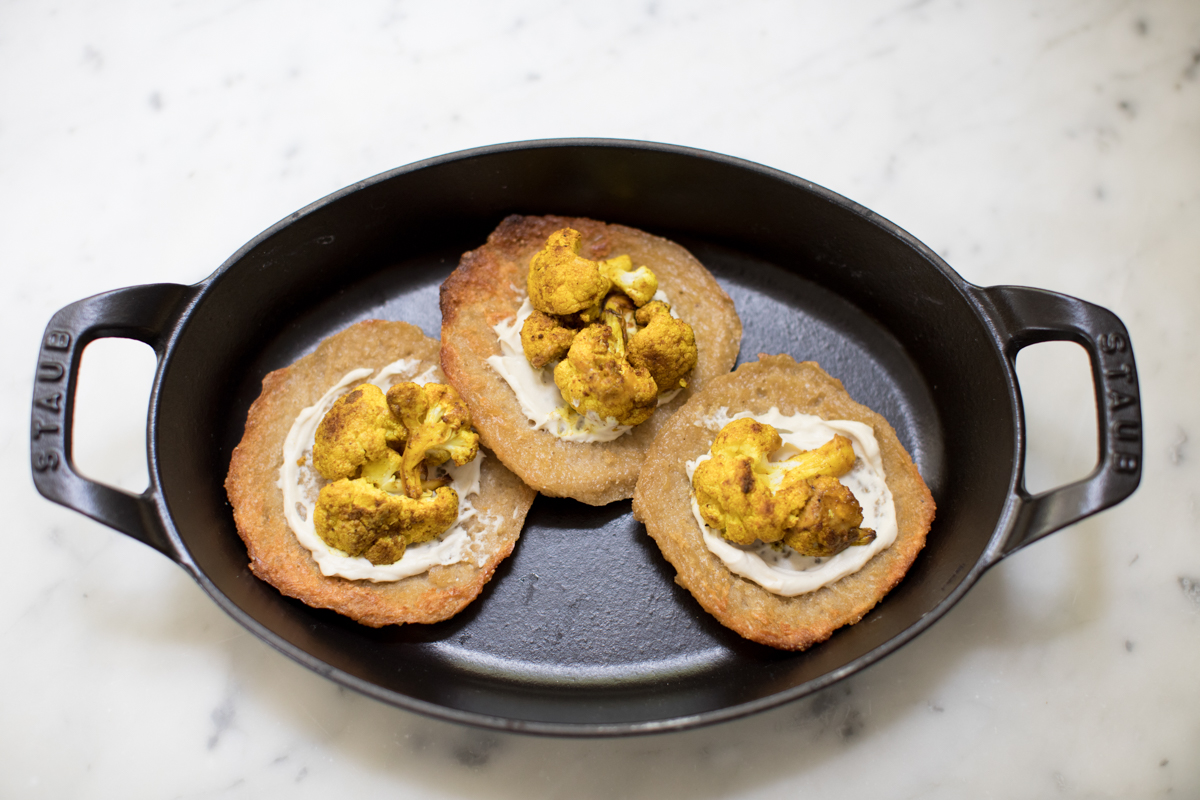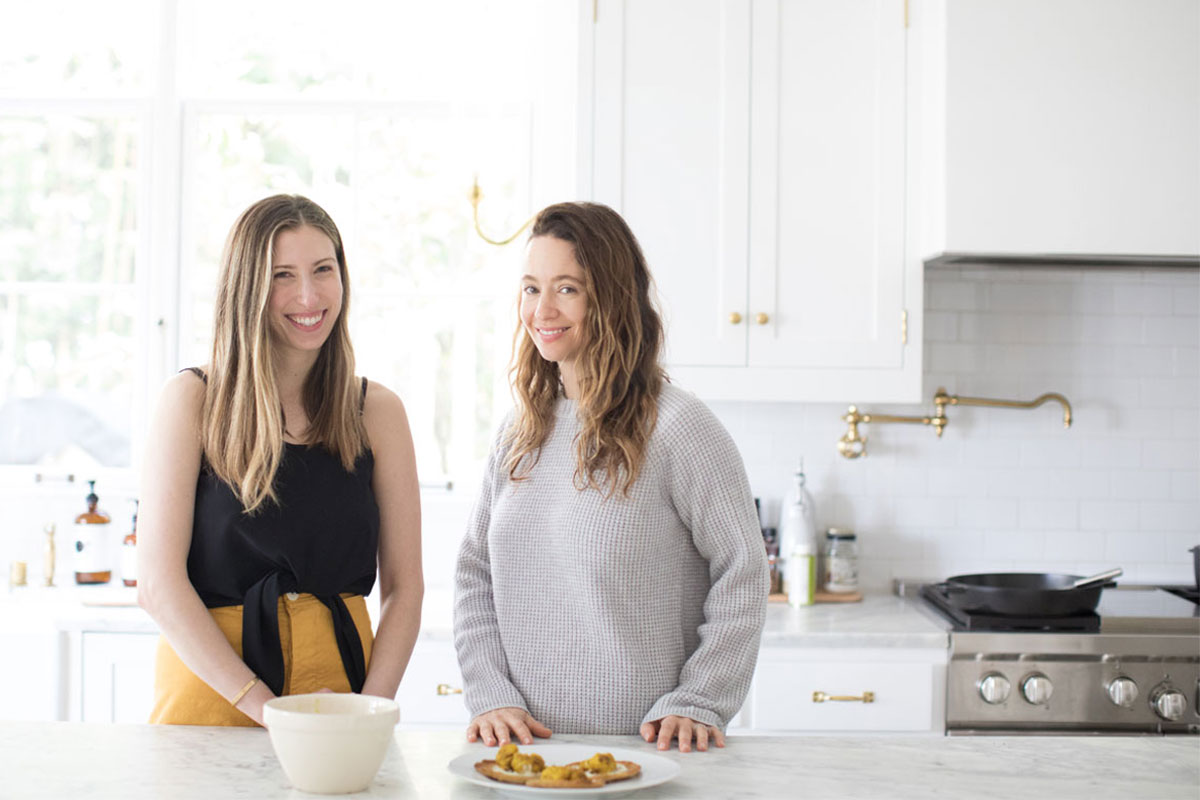 Dosas with Tahini Cauliflower
Recipe
Dosas with Tahini Cauliflower
Servings: Serves 8
Units:

Course: Mains
Ingredients
1 cup

237 ml

brown rice (Note: prior to soaking, I toast the rice in a dry pan on the stovetop for 5-10 minutes for a more complex, nutty flavor)

1/3 cup

79 ml

garbanzo beans (Lima beans and lentils also work)
1 teaspoon fenugreek seeds toasted

1 1/2 cup

355 ml

water (Filtered or boiled. This is important because tap water contains chloride and fluoride, which will disrupt the fermentation process)
1 pinch sea salt
Ghee
Thoroughly rinse the toasted rice, fenugreek seeds and garbanzos. Soak in water overnight.
Place rice, beans and fenugreek seeds in a food processor or high-speed blender and pulse into to a smooth paste. Add a pinch of salt, cover and set aside in a warm, dark spot, for 12 - 48 hours. After fermentation, stir the batter well, add water if necessary.
Heat a large pan at high heat and add ghee. Pour in a ladleful of batter, spreading using a circular motion to make a thin dosa. When crispy, fold over and serve hot. Repeat with the remaining batter.