Wellness
Nourish Your Skin with ISUN's Organic Products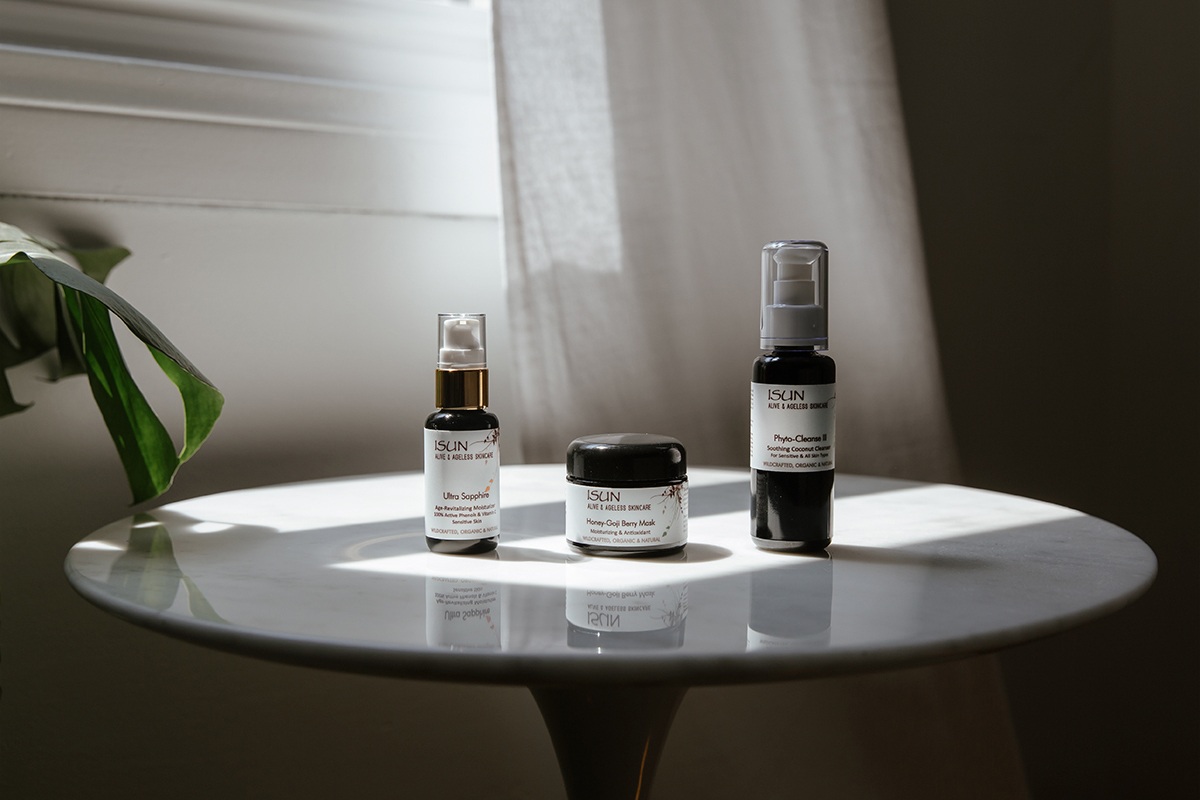 I'm always searching for natural and organic skincare lines to incorporate into my routine. Even though there are interesting new brands popping up every day, there are also many great labels that have been around long before the natural beauty industry blew up. ISUN, a Colorado-based organic product line which launched in 2006, is one such label I discovered and fell in love with. 
"I started ISUN after creating skincare brands and formulating and manufacturing products for others for more than 25 years", ISUN founder Bunnie Gulick shared with us. "I believe that nature is the great provider. We source ingredients from organic farms and pristine, indigenous locations such as the Amazon rainforest and the foothills of the Himalayan mountains."
Unlike many other natural beauty lines, ISUN's assortment is vast. It includes everything from gemstone-energized body oils and wild-crafted hydrosols to mineral bath soaks and more. My favorite products in the line are the Phyto-Cleanse II, a gentle lavender, sage, and lemon tea tree cleanser, which is best for normal to oily skin. If my skin feels dry or sensitive, the Phyto-Cleanse I is also great. I love the Ulta Sapphire moisturizer, which calms and hydrates skin with a special blend of vitamin C, aloe, calendula, and rose-hip seed. And the Honey-Goji Berry Mask is a staple in my routine; I use it several time a week. It gives your skin a plumped-up, radiant glow by hydrating deeply with raw shea and mango butters, and purifying skin with the live enzymes found in natural honey and exotic berries. Another great option during the hot summer months is ISUN's After Sun Mask. It reduces inflammation and cools the skin in the most refreshing way.  
"The more in harmony we are with nature and the natural laws of being, the more radiant and beautiful we become," Bunnie explained when I asked her what skincare advice she lives by. After using her calming and yet energizing products, I couldn't agree more. XXJKE