Entertaining
The Non-Traditionalist's Guide to Throwing a Baby Shower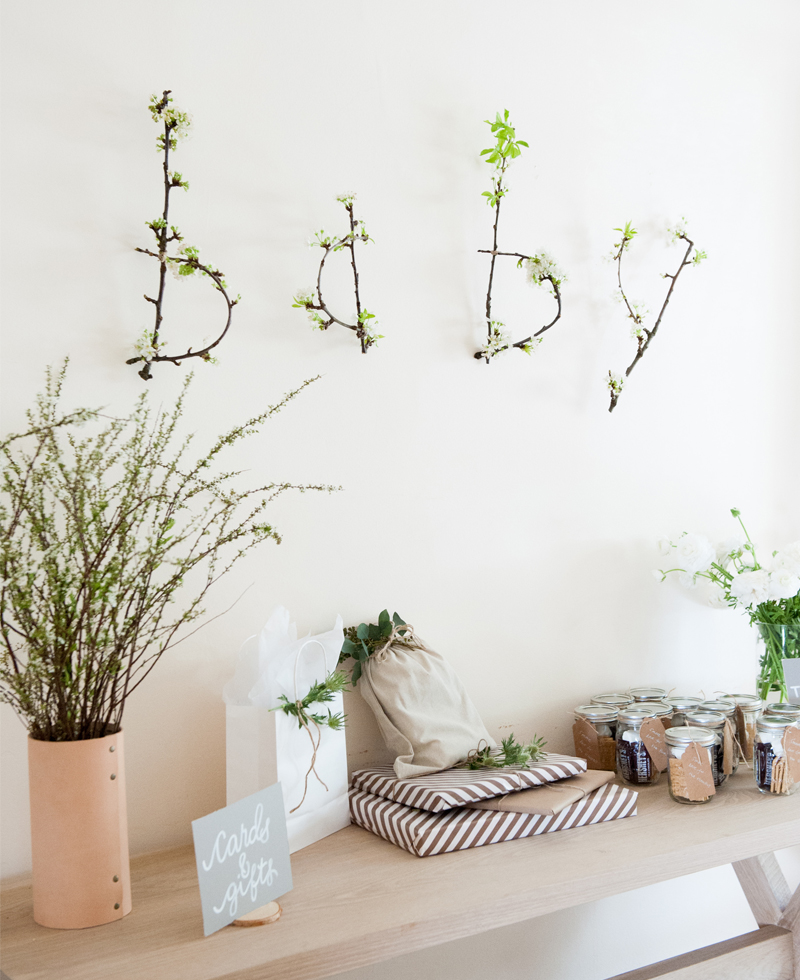 They say it takes a village, and the baby shower is no exception. The only etiquette we abide by when it comes to these particular parties is to lean on loved ones. Whether you're expecting a child or expected to host, we encourage sidestepping tradition in favor of casual comfort. Friends and family celebrated first-time parents 
Julia Hunter
, president of Jenni Kayne, and her husband Ray just the way they wanted, with a laid-back, gender neutral, and not at all too precious afternoon.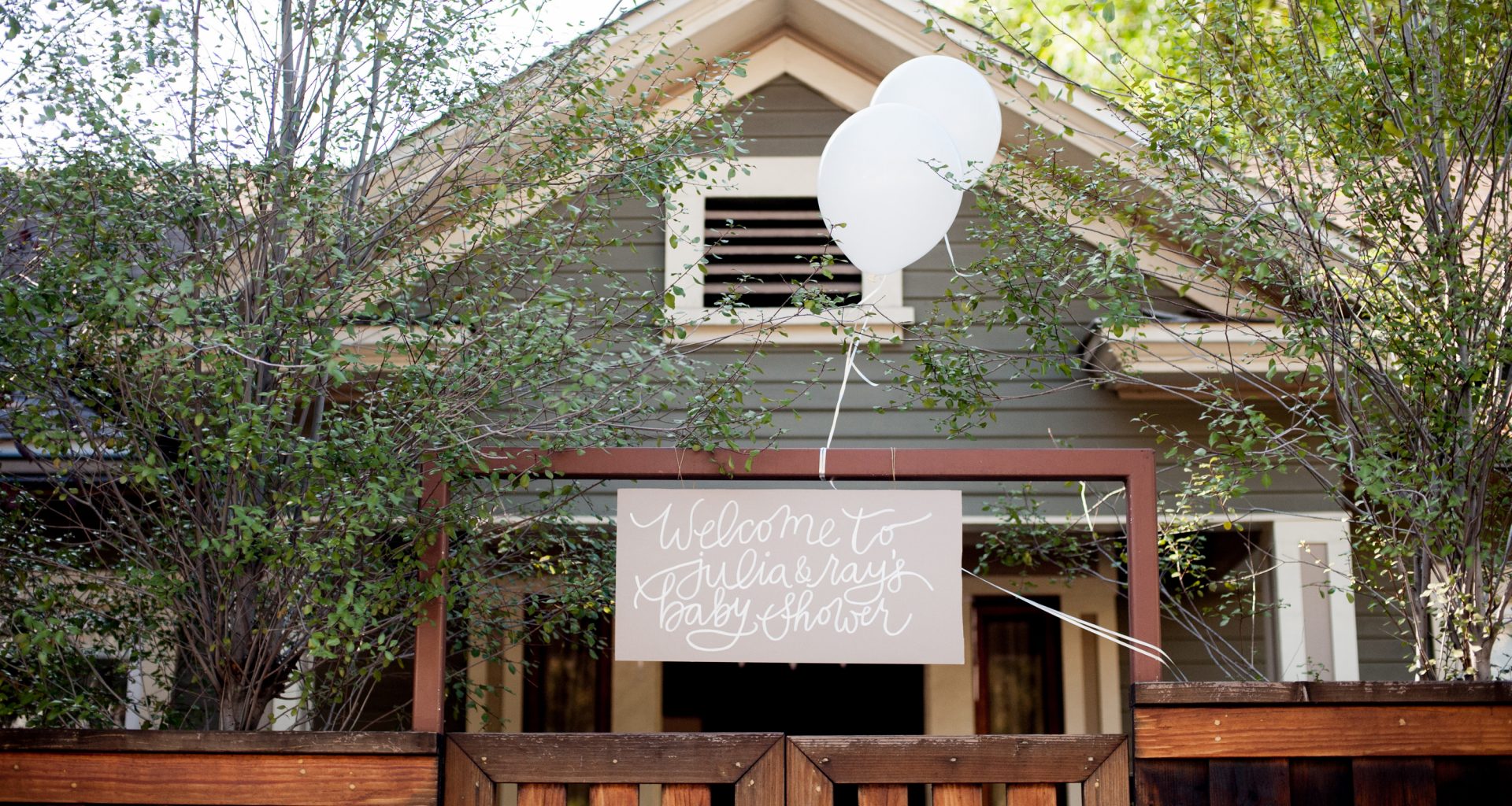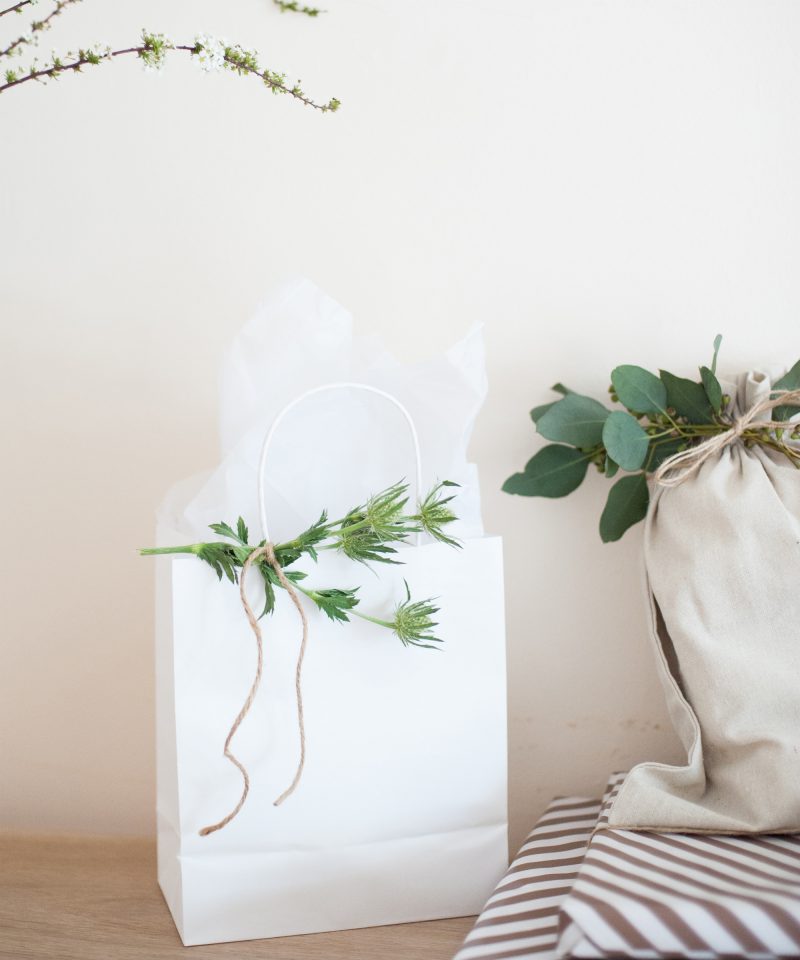 On a sunny afternoon in Silver Lake, guests gathered at
Shannon Davenport
's Silver Lake craftsman, where the light and bright dining room opened up to the patio, optimal for easy mingling. You may know Shannon as the essential oil expert, but what you might not know is that she's a longtime friend of Julia and her husband Ray. When an opportunity arose to celebrate, Shannon eagerly took on the role of hosting and planning a shower for the couple she describes as "more like family than friends."
As celebratory as life's monumental moments are, it's not without a bit of anxiety of what's to come. Ever the realist, Julia cut through the sentimentality with a bit of honest truth: "I think one of the hardest parts of life is handling uncertainty. Being pregnant with your first child (at least in my experience) has to be one of the most uncertain times in a woman's life. You don't know how you're going to feel today, or tomorrow, or three months from now, or even how your values will change over the years to come by becoming a parent. The only thing you do know for sure is that all of those things are absolutely going to change in one way or another." The shower, however, grounded her fears and put her in a bit of a sentimental mood. After the party, Julia told us that, "despite all this uncertainty, this afternoon reminded us that we have strong relationships with those closest to us, and we know we can count on their love and support no matter what happens."
            We couldn't have said it better ourselves. As much as we love pint-sized pajamas and joining in on a chorus of ooh's-and-aw's, what really matters at a baby shower is that the parents-to-be feel loved, supported, and as ready to raise a little one as they could ever be. Read on for the perfect formula for a laid-back, not-too-precious baby shower that will please both the modernist and the traditionalist alike.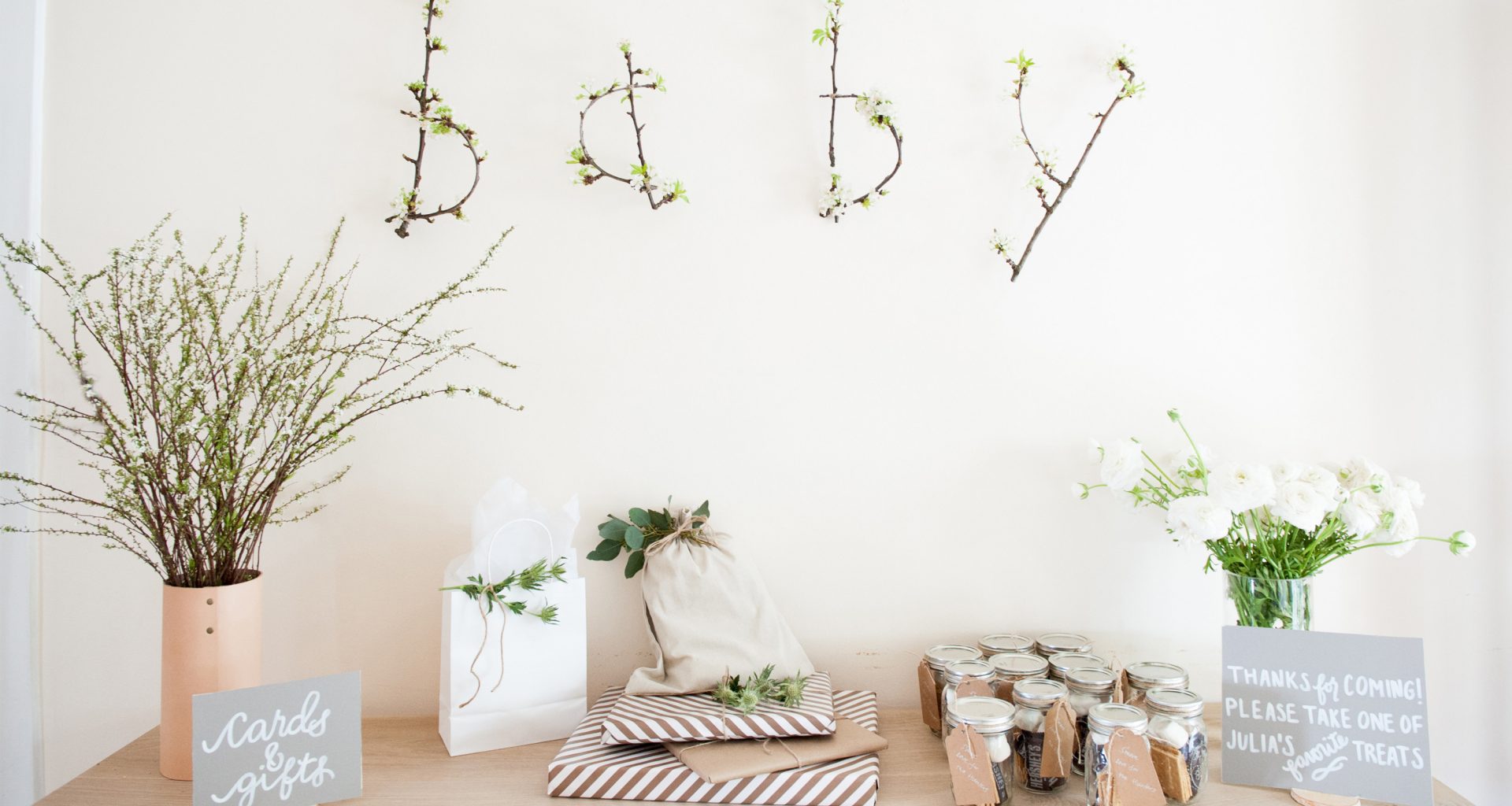 The Décor

"Jules and Ray have a pretty genderless approach to baby wares and décor," Shannon told us, and the neutral palette perfectly reflected the couple's preference, with earthy tones and natural white and green, perfectly apt for this sunny spring day. Friends arranged flowers using a mix of ranunculus, hellebores, spirea, astilbe, and olive branches. If you're still not convinced you could make a beautiful arrangement on your own, look no further than the gorgeous wall hanging the two made from cherry blossom branches. You don't need to be a professional florist to make one of your own—all you need is a little creativity and some flower tape.

The Party Favors

A sweet shower takeaway ties back to one of the couple's favorite personal rituals. Easy to assemble and even easier to enjoy, guests brought home jars of graham crackers, marshmallows and chocolate. Julia tells us that s'mores are "the one dessert my husband is willing to make for me on a daily basis. I keep the ingredients stocked in our pantry, and all he has to do is stack them together, hop over to the microwave, and deliver them to me on the couch while we watch the news together. It's simple, and a special ritual for us. Plus, they're delicious, every single time."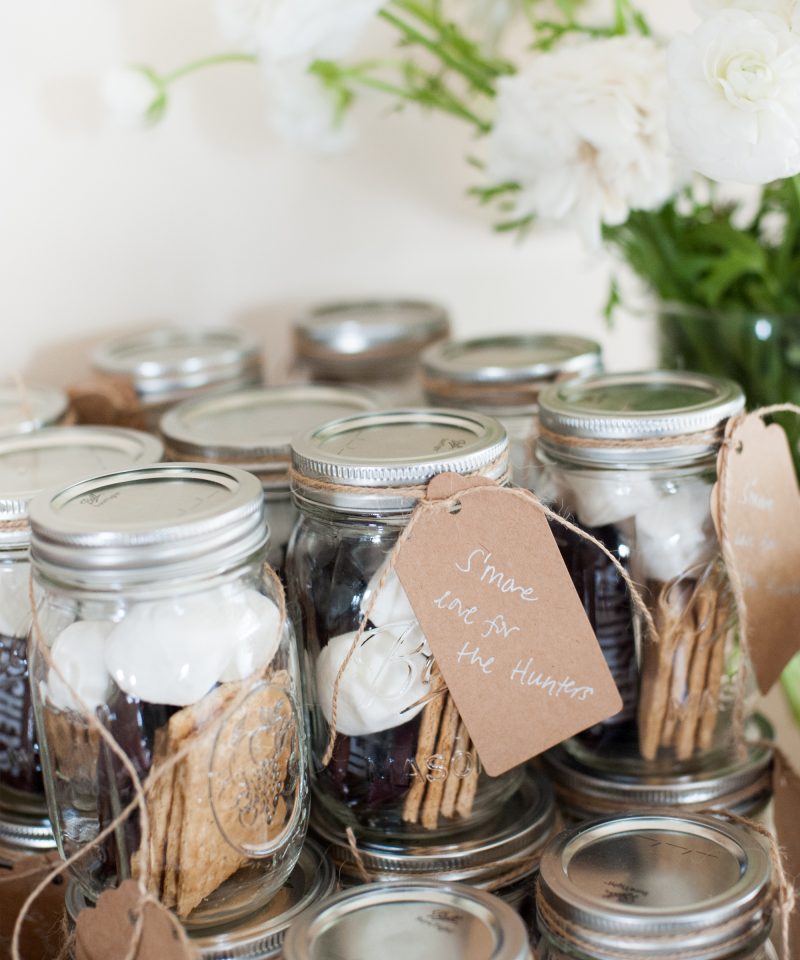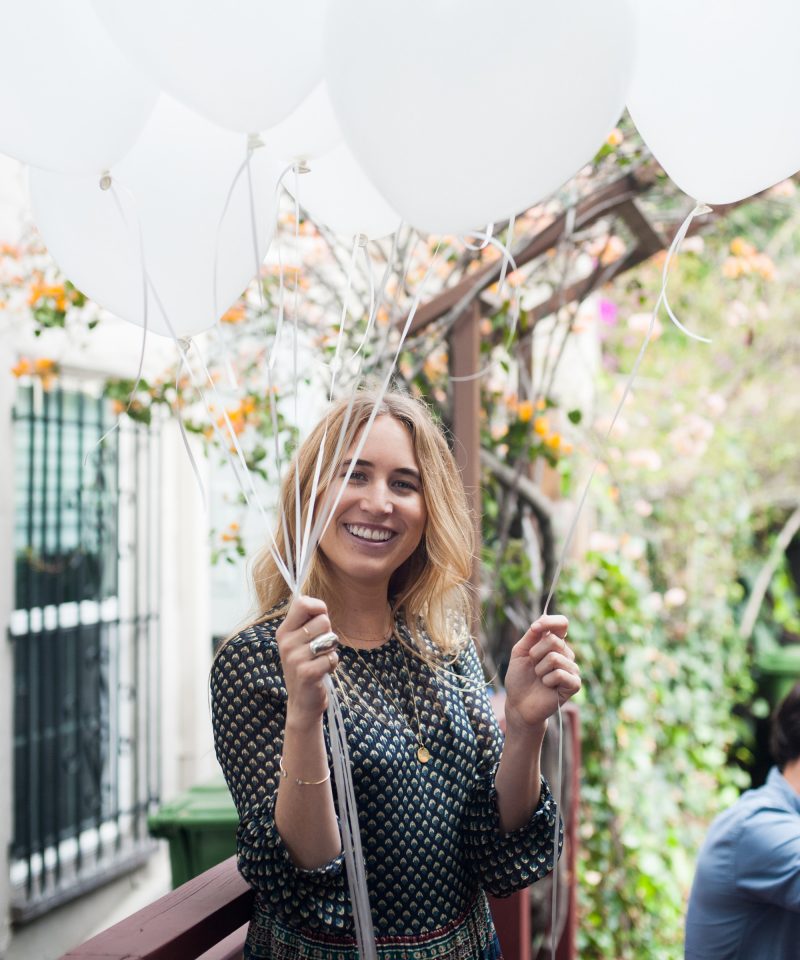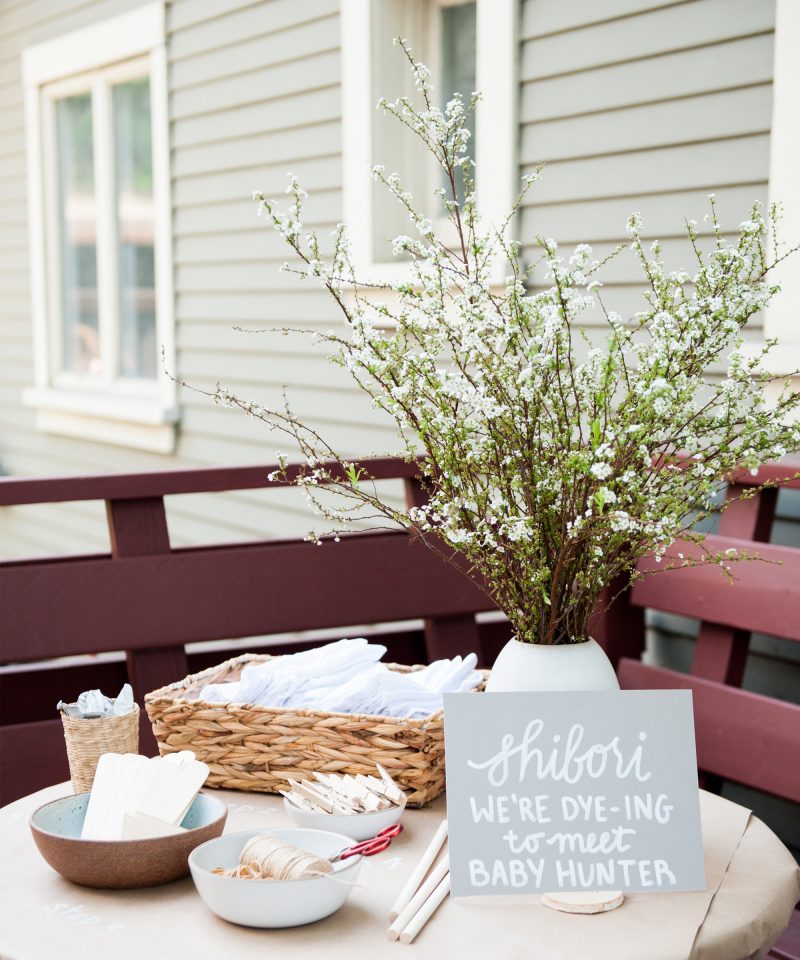 The Crafts

The patio was set up with a DIY craft: Guests dyed cotton cloths with traditional shibori indigo techniques. (Tip: enlist a crafty family member to turn these simple squares into baby's first quilt.) Instead of a traditional baby shower game, guests shared childhood facts about the guests of honor—it was perfectly low-key, low-pressure, and full of laughter.

The Food

Grand Central Market is a true Los Angeles institution. With so many different stalls and vendors, you can get almost everything you need in one stop. The cheese plate was a real crowd-pleaser, and the knowledgeable cheese mongers at DTLA Cheese helped to arrange a beautiful plate of cheeses, charcuterie, and dried fruit. Sandwiches were from Clark Street Bread, which is run by a husband-and-wife team who coincidentally also just welcomed their first baby. There were options for every guest, including one with beet, goat cheese, and sprouts, an all-veggie, and the classics: sliced ham and turkey, all on delicious locally baked bread.