Food & Drink
Mother's Day Tea: Food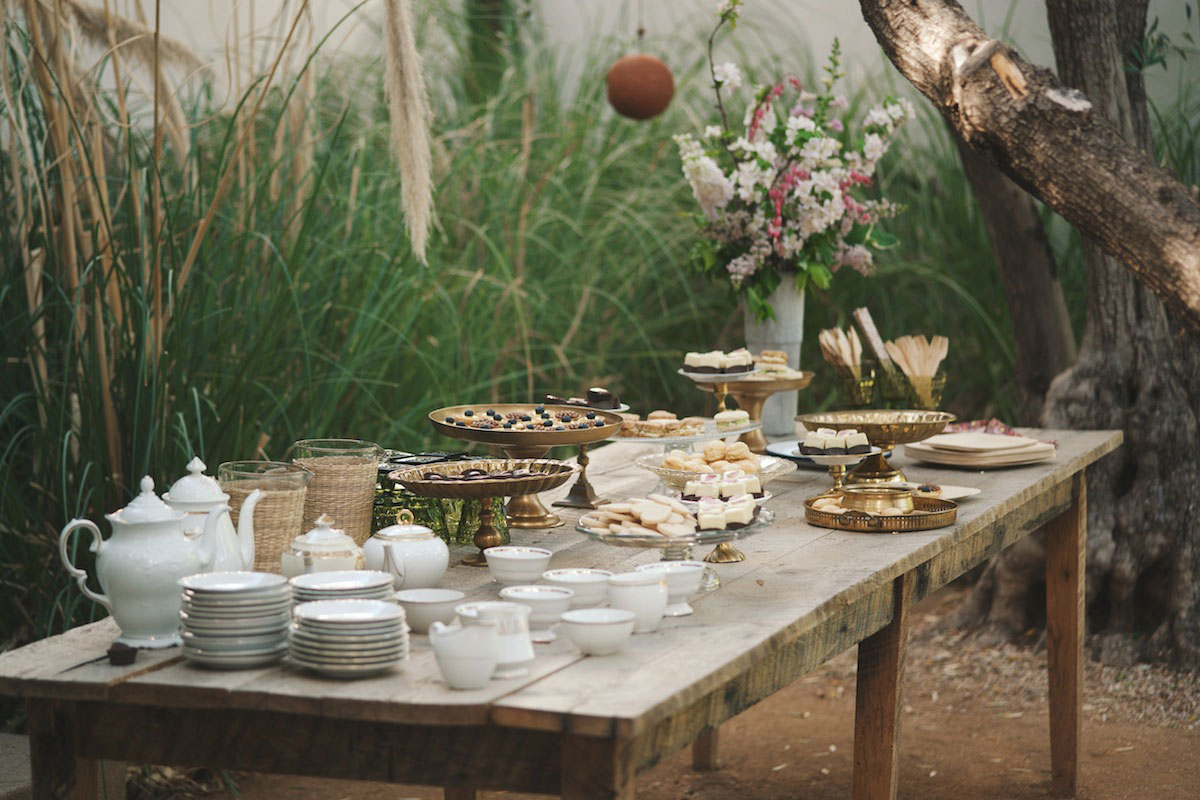 As mentioned earlier this week, our Mother's Day Tea with The Chalkboard Mag was a beautiful success. One of the key ingredients: the delectable menu from Valerie Gordon of Valerie Confections. We were fortunate enough to have enjoyed Valerie's treats and instruction at our Valentine's Day cooking class, and to have her provide the goodies for this special get-together was just as sweet.
As this was a tea, small and bite sized was a must, and Valerie created a spread that was simply perfect for the occasion. She also did an incredible job of balancing the tastes of both the little ones and their mamas, preparing sandwiches and treats that everyone could enjoy.
On the delicious menu: Heart Shaped Cucumber Tea Sandwiches, Egg Salad Tea Sandwiches, Salted Caramel Bread Puddings, Creme Fraiche Scones with Strawberry Vanilla Bean Jam, Lemon Creme Tarts, Chocolate Tarts, Sugar Cookies, Rose Petal Petits Fours, and her incredible chocolates. And, of course, delicious teas – Earl Grey and Blanc Fleur for the mamas, and a wonderful Mint and Lemon "Tea" for the little ones.
Everything was beautiful, delicious and – as always – decadent. My favorites were the mini scones and jam and the tarts with lemon creme, and the little ones couldn't get enough of the cucumber tea sandwiches and heart shaped cookies. For these and other amazing sweets and baked goods, be sure to check out Valerie's incredible cookbook, Sweet. And stay tuned tomorrow for a taste of our delicious cocktails, courtesy of Pharmacie. XXJKE