Food & Drink
Mother's Day Tea: Cocktails by Pharmacie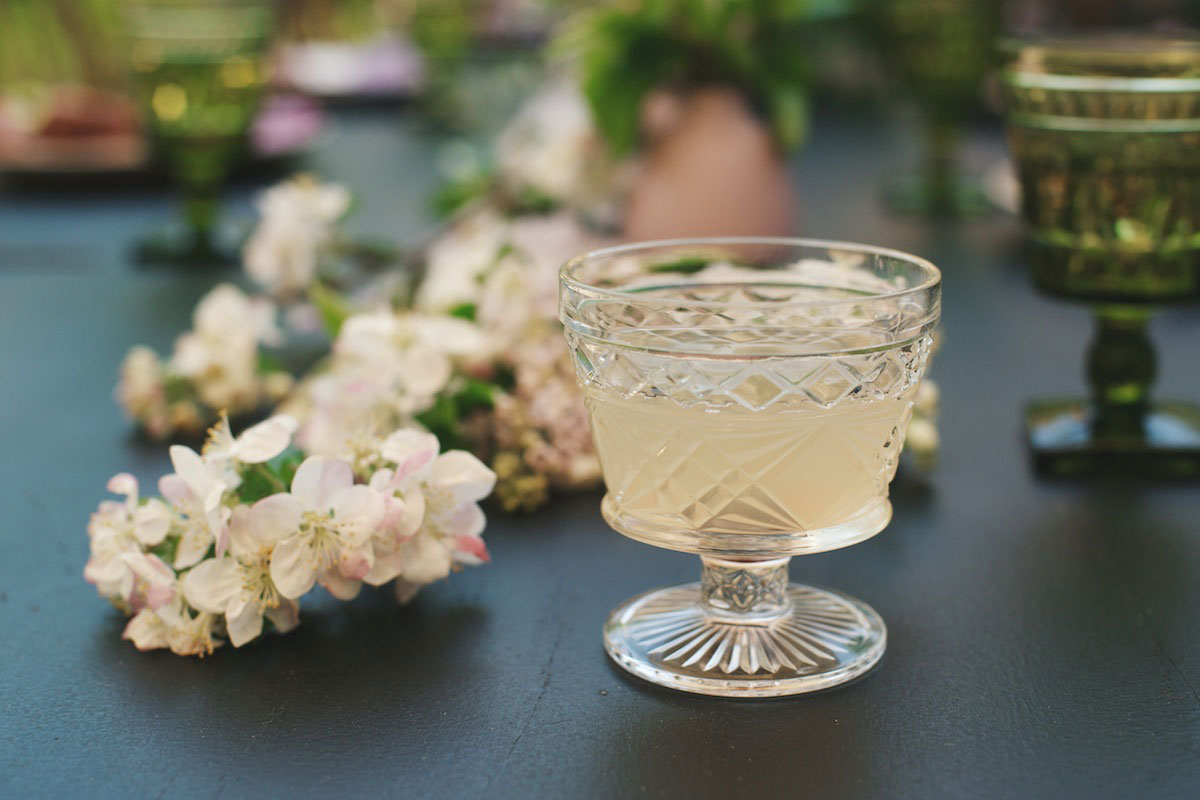 The final element to our Mother's Day Tea: inspired cocktails courtesy of a wonderful new discovery, Pharmacie. Led by founder and drinkist Talmadge Lowe, Pharmacie brings a decidedly debonair element to any event – not to mention drinks that are equal parts innovative and delicious.
For our tea, Talmadge made two tasty, refreshing sips. The first: a vodka-based Sunday Punch, elevated with the addition of grapefruit juice and a rosemary simple syrup. The second: The Mademoiselle, an incredible champagne and gin concoction created especially for our event, with fresh limejuice and maraschino cherry liqueur.
Both cocktails were a huge hit, with presentation as noteworthy as the drinks themselves. I will definitely look to them for future get-togethers, as well as inspiration when searching for a new cocktail. XXJKE
SUNDAY PUNCH – served on the rocks
1 1/2 oz Vodka
2 oz Fresh Grapefruit Juice
1 oz Rosemary Simple Syrup*
Garnish with a rosemary sprig
Combine all ingredients in a cocktail shaker over ice and shake vigorously. Then strain over new ice into a hi ball glass.
*Rosemary Syrup is just water (10oz) and sugar (8 oz) and 10-12 medium sprigs of rosemary. Heat sugar and water until the sugar dissolves, take off heat and add rosemary for steeping. Always let it cool to room temperature before using. Refrigerating over night is preferred
THE MADEMOISELLE
1/2 oz Gin
1/2 oz Maraschino Cherry Liqueur
1/2 oz Fresh Lime Juice
3 oz Chilled Champagne
Combine all ingredients (except champagne) in a mixing or pint glass and stir briskly. Pour this mixture into a champagne coupe or flute glass. Top with cold champagne. Garnish with a cherry.