Living
Mother's Day Gift Boxes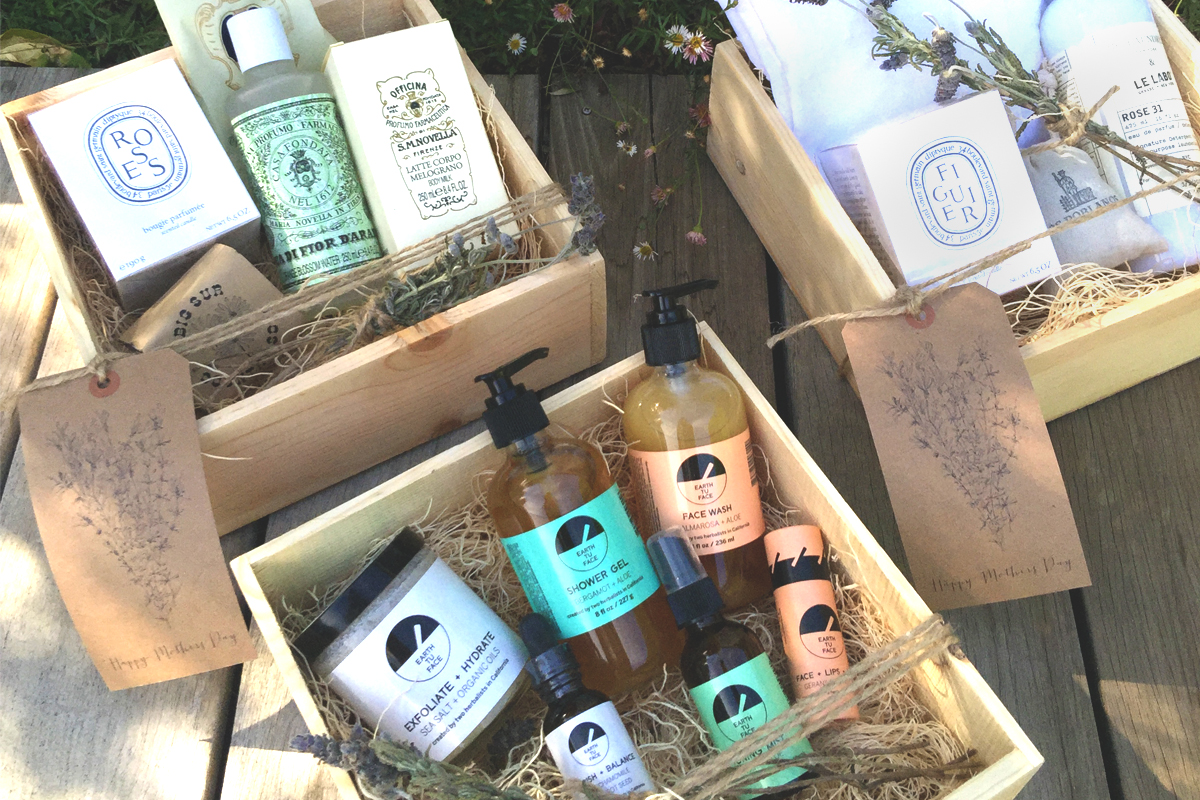 There's no day more special than Mother's Day, and each year as it approaches, I find myself searching for the perfect gift to give my own. Usually, this ends up being some of my favorite products or something that will allow her the pampering she deserves. With this in mind, I decided to put together an assortment of special boxes filled with just these kinds of things – thoughtfully assembled gifts any mama would love to receive.
The Mother's Day Gift Box – A curated selection of luxurious favorites, including The Sleep Shirt's one-size-fits-all classic, beautifully made sleep shirt in White Linen, a Diptyque Figuier candle, Le Labo x The Laundress Rose 31 Detergent, and a Los Poblanos custom burlap organic lavender sachet.
The Earth Tu Face Mother's Day Gift Box – Assembled with mama (and Mother Earth) in mind, an assortment of skincare products all-natural and amazing, including Earth Tu Face Salt Scrub, Shower Gel, Face Wash, Toning Mist, Body Stick and Face Serum.
The Los Poblanos Lavender Mother's Day Gift Box – A beautiful and fragrant range of lavender-infused products from Los Poblanos Historic Inn and Organic Farm in New Mexico, including Los Poblanos Lavender Hand Soap, Body Wash, Bath Salts and Hand Salve.
The Roses Mother's Day Gift Box – A wonderful assortment of my rose-infused favorites, including a Roses Diptyque Candle, Big Sur Rose Country Soap, Santa Maria Novella Rose Water, Santa Maria Novella Body Milk and Santa Maria Novella Potpourri.
And, if you're in the neighborhood, you can also pick up one of these beautiful boxes at my Brentwood and West Hollywood stores. XXJKE