Wellness
Moon Cycles with Desirée Pais: Solar Eclipse in Pisces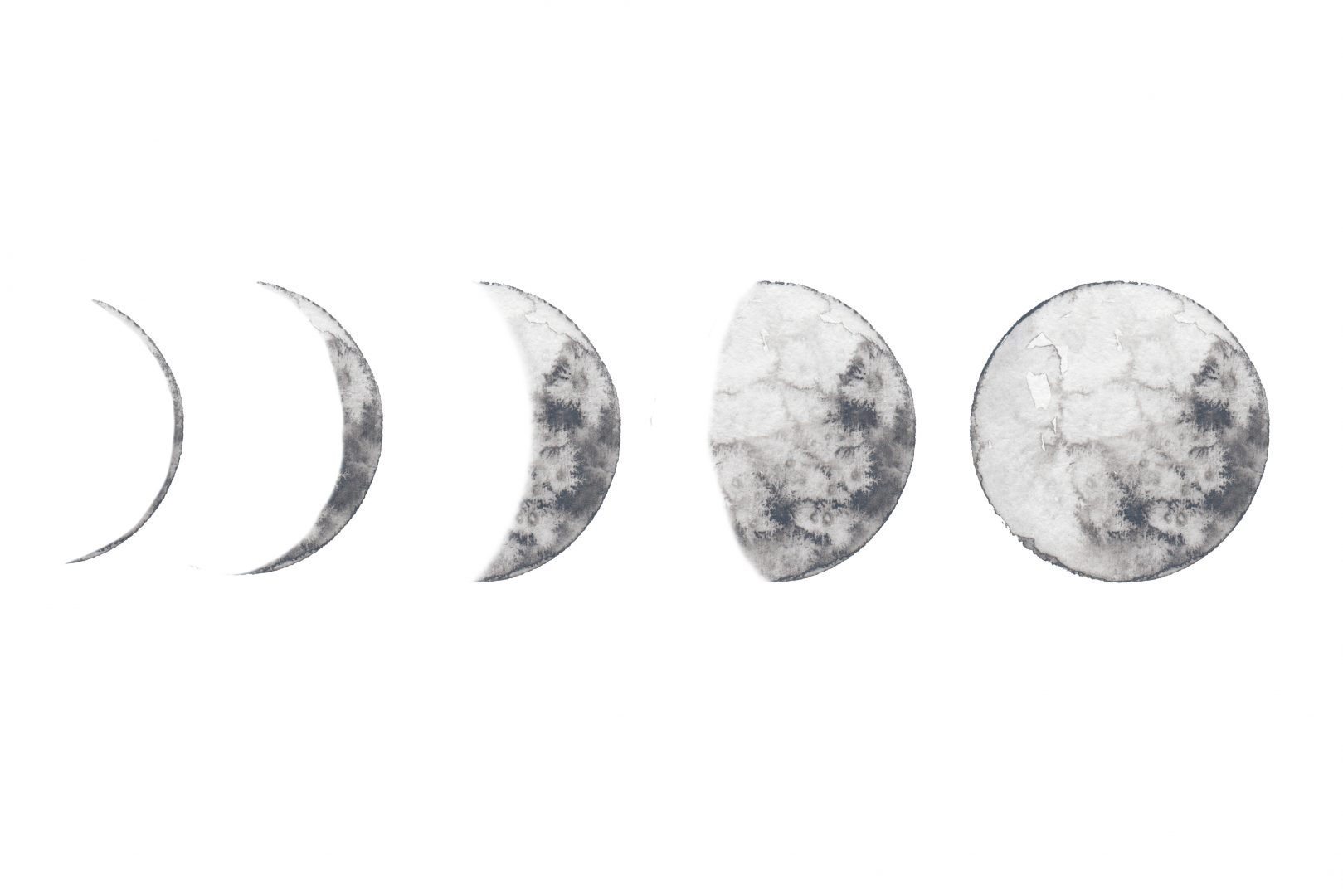 As meditation guide Desirée Pais has been teaching us, each New Moon comes with an emotional lesson. It's also a chance for a new beginning. Last month the New Moon in Aquarius was a call for self-love. This time, the natural beauty alchemist behind Benshen reveals that there's an additional special factor: a solar eclipse. This occurrence signals the end of one cycle and the start of another. For that reason, Desirée asks us to take an introspective look at what pattern we're each going to change with this New Moon. XXJKE
DP: On March 8th we are graced with a New Moon Solar Eclipse in Pisces, the water sign of deep emotional transformations. An eclipse represents the end of one cycle and the beginning of another. There's a possibility that the universe forced a cycle, an experience, or a relationship to be completed or it's asking you to take serious inventory: is where you're at right now giving you energy or is it draining your energy? Deep down we know the answer to that question but oftentimes we don't want to admit it. And so, we continue to make decisions based out of fear, from heartbreak, from pain. But what if we can just be, if even for a moment, within the space of uncomfortableness, long enough to allow the storm to pass?
A month or so ago, I had felt like I hit rock bottom. Strange, because I had been feeling great for a while. My teacher asked me a question that shook me to my core: "If your boyfriend came home and was in a sh*tty mood, what would you do to not take it personally and make yourself feel happy instead?" In that moment, he turned the lights on—I couldn't find an answer. I was frozen. Knowing my patterns, I would have taken it personally and felt like I wasn't good enough, even though it had nothing to do with me. In that flash of insight, I realized that I had very little in my life that was genuinely making me happy and had a whole lot of things I was doing because was afraid if I didn't do them, I wouldn't be happy. Most of my happiness was coming from "If I do this, then I'll be happy," which led to deep unhappiness, and that led to codependent relationship patterns. Woah. It was the profound realization that I was still living in fear and had no idea what truly made me happy. 
After about a week of feeling totally confused, I somehow ended up sitting in my bedroom sobbing. Hysterically. And you know what? I just let myself do it. I said, "I'm going to sit here for 20 minutes and cry and not try to stop myself or judge myself." I cried and cried and let myself feel totally low and depressed until there were no more tears. When I was finished, I felt exhausted and climbed into bed, falling into a deep sleep.
The next morning, I woke up feeling lighter. I had met with my darkness and I embraced it rather than running from it. By going into that space of deep sadness, I realized there really was a hole in my heart that needed to be filled. The cycle of making choices out of fear was finally able to begin to come to an end because I went to the heart of problem. I allowed it to be seen, that I was unhappy and I did not have to hide it. No, it was quite the opposite. By seeing what was really there underneath all the forced smiles, all the perfect Instagram posts, all the keeping myself too busy to feel anything truly, I was able to acknowledge, from a place of tremendous compassion, that I no longer wanted to feel that way anymore. I didn't want myself to be sad. From that space, I could begin to make choices and decisions that came from that same compassion rather than continuing to live from a space of fear and self-contempt. 
Everything is always a choice—a choice to move forward or to stay the victim. But we have to make sure that if we choose to move in a new direction that that direction comes from a place of compassion, not because we think there is something wrong with us. We don't need our own transformation journey to become another outlet of shame, guilt and failure. If we decide to make a change in our lives, the only times we actually follow through with it is because that change makes us feel good about ourselves, not worse. 
A New Moon offers us a new beginning and the opportunity to change our patterns for the better. What will you be changing, from a place of compassion, from this New Moon onwards? 
If you would like to go deeper into this beautiful practice, Desirée offers one-on-one sessions and hosts Moon Gatherings in New York City. Email desireeSpais@gmail.com for more information
Photo: Sarah Elliott