Wellness
Moon Cycles with Desirée Pais: Falling into Change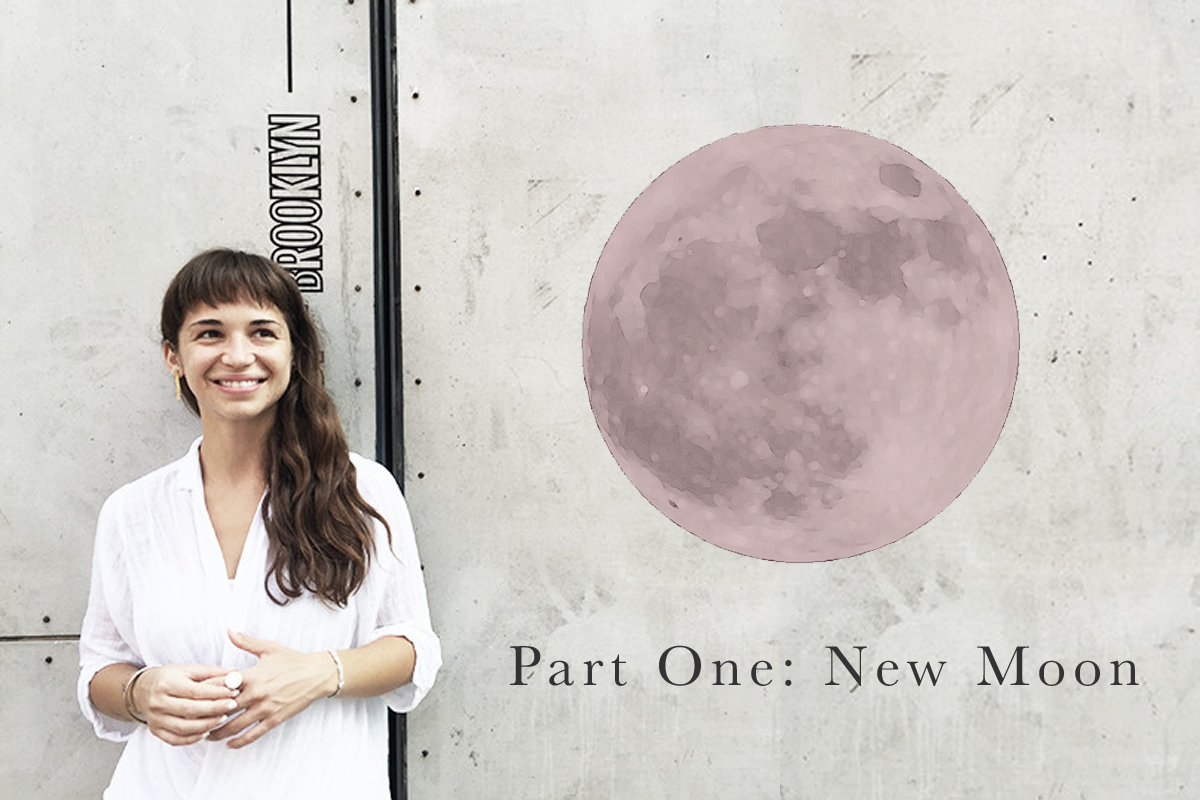 As I shared yesterday, the moment I was introduced to Desirée Pais, the natural beauty alchemist behind Benshen, I loved everything about her, and what she was doing. On a mission to spread the wisdom of the mind-body connection, she is currently pursuing a Master's Degree at Pacific College of Oriental Medicine, is a passionate student of Kundalini Yoga, and has studied Daoist Medicine with Grandmaster Sung Baek. In addition, she is meditation guide, and hosts gatherings centered around the cycles of the moon, and the opportunities for change that come with them.*
With the New Moon in Virgo upon us (September 13th), Desirée was kind enough to share a bit about this cycle of the moon, the changes it can bring, and how we can implement them into our lives. I hope you enjoy. XXJKE
DP: As long as we live, we'll always be inspired by hope. And with hope, we have the potential to change. A New Moon is the perfect time to cultivate the changes you wish to make in your life. The saying goes that on the New Moon we plant seeds of intentions and on the Full Moon we let go of what's not serving us. A New Moon is literally an opportunity to turn a new leaf as the cosmic lunation gives you all the energy you need to do so. It fills you with potential, as if you are the car and the moon's energy is diesel fuel.
This New Moon in Virgo on September 13th is also a Solar Eclipse, giving the moon cycle infinitely more power. Over the last few months, the summer lunar cycles brought up some of our deepest insecurities, doubts, fears, traumas, and karmic cycles. I mean, we all felt like we were going crazy-town! We were able to look at our patterns clearly as it felt like a volcano of emotions and issues were arising and falling around us. But the reason they come out so powerfully is so that we have the opportunity to look at them and choose whether or not we want to continue to participate in those ways of being. Are they serving us? Are they making us feeling happy and healthy? Has the way we have been living our lives been absolutely fulfilling, every single day? Or, are we depressed, unhappy, stressed, anxious, bored, fearful, and uninspired? Everything was brought up and out, and if we do the work to release them, the clarity, openness, and softness of this New Moon can be felt – and it feels so, so welcoming.
With Virgo in the cards, the theme of this Moon is new beginnings with our health as well as our careers. It's time to dive into that passion project and maybe even create a life around it. It's also a perfect time to start a new health regimen. This is a powerful time for detoxing, especially as we are also changing seasons. Juice cleanses are actually quite hard on the body and digestive system (contrary to popular belief) and have too much sugar that can cause unwanted inflammation. A wonderful way to gently detox is to do an elimination cleanse, cutting out gluten, sugar, and dairy. Adding in Yoga, meditation, or other mindfulness practices will also help you detox negative emotions and thoughts that are bombarding you all day. We don't have time for that when we want to spend all of our energy focusing on our dreams, right?!
Here are a few ways to work with this New Moon:
Hold a Ceremony – On the eve of the New Moon, light some candles, throw some pillows on the floor, and create a sacred space. I love to use sound current during ceremony, and my absolute favorite song for moon ceremony's at home is This Universe by Singh Kaur.
Set Intentions – Write down three intentions around your career and health that you wish to experience in the next month. Write your intentions in the past tense as if they've already happened. This is a MAJOR step that's missing from many intention setting guidelines. When we work in this way, the subconscious mind will make our visions reality much, much quicker. Don't skimp on this part!
Figure Out What's Blocking You – A couple months ago, I was having a lot of issues around money. I realized that my thoughts and communications around money were so negative, so of course the Universe reflected that back to me. I wrote down all the negative ways I was engaging with the topic of money. I used to always say, "Oh, I'm broke…I can't afford that…I don't have enough money…It's so hard to make money." These were deep rooted fears around being successful that were living in my subconscious mind. I wrote down every single one I could think of, and then next to it I wrote the opposite and made an agreement with myself to ONLY express and communicate the opposite, even if it felt like I was lying! The subconscious mind will manifest whatever you tell it to, so you just have to give it instructions and let it get to work! For example:
I'm broke – I have plenty of money and I am always taken care of.
It's so hard to make money – Money comes easily to me! I am a channel for abundance and prosperity.
Meditate – Meditation is one of the most powerful tools to clear subconscious blocks that are preventing us from living the life of our dreams. My personal practice is Kundalini Yoga, which has brought profound changes in my life in such a short (eight months!) period of time. I have been working with the Addictions Meditation for some time now and since I started, I quit smoking, launched a business, healed my relationship with food, released self-sabotage behaviors like binge-eating and skin-picking. And it only took me three months of working with this meditation to release these issues that had been taking over my life for years. And guess what? The new moon is a powerful time to start a new meditation practice for 40-days! In order for our intentions to truly manifest, we need to clear away our subconscious belief structures that are blocking us from getting everything we want, and then some.
*If you would like to go deeper into this beautiful practice, Desirée offers Moon Mastery sessions modeled off the moon gatherings she hosts in New York City. Email desireeSpais@gmail.com for more information on this offering. 
Photo: Lindsay Mueller