Style
Modern Essentials: Janessa Leone's Handmade Hats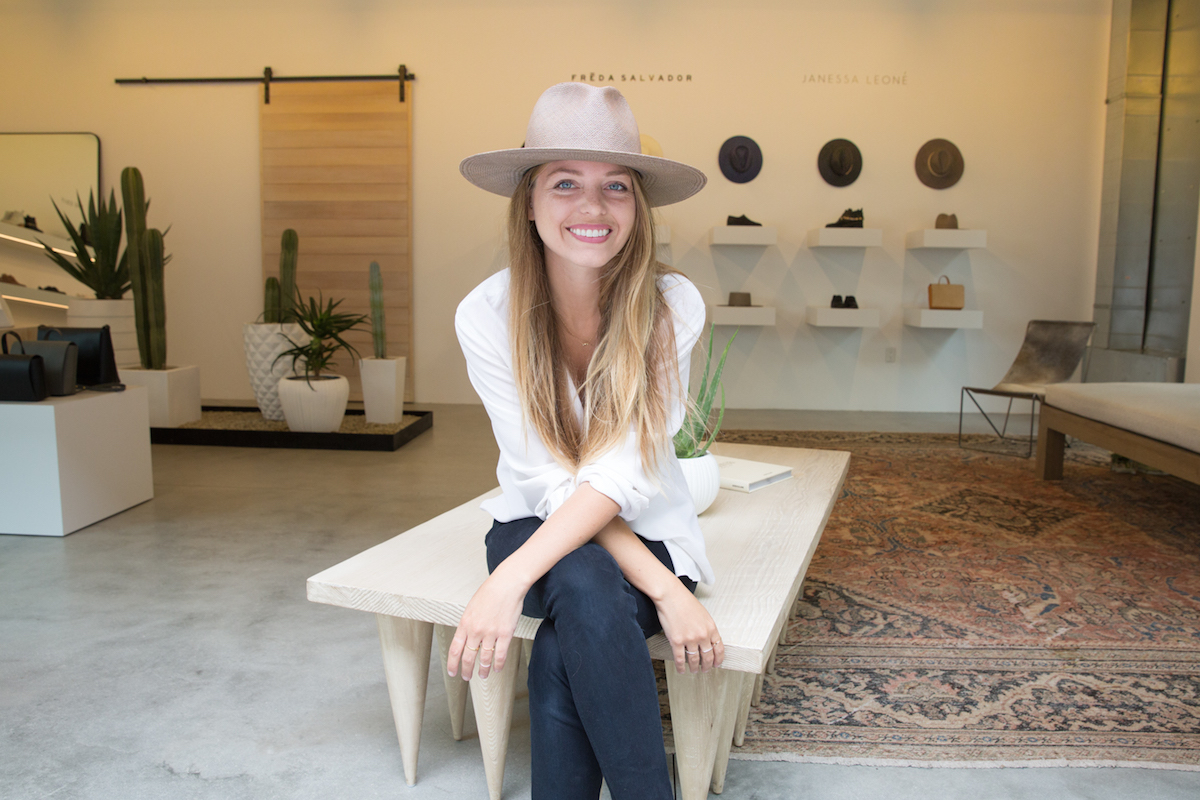 In Southern California, where it's sunny practically every day, you need to own a few good wide-brim hats. Sunscreen can only do so much. Luckily, there are some beautiful, handmade millinery brands coming up right now, like Los Angeles-based Janessa Leone. The designer's namesake label is known for its strong, modern interpretations of classic shapes. I love that everything is made by hand and done in a clean palette of bold neutrals and muted earth tones. Janessa also recently expanded her craft into beautiful leather bags, too. Minimal and finely crafted, they're equally tempting. Get to know the brand a bit better, and hear Janessa's advice on finding the perfect wide-brim, in our interview below. XXJKE
Rip & Tan: What inspired you to start your own line?
Janessa Leone: When I would shop for hats, my options were to buy pieces from cheap fast-fashion brands that were made in China with no care, or get a custom-made hat by a bespoke milliner that would cost a fortune. I found myself shopping vintage in an effort to find affordable pieces that were made with a focus on the craftsmanship. I started my line because I wanted to create items that were intentionally designed with a focus on quality so that they would last generations.  
Rip & Tan: How did you learn this craft?
JL: I am a self-taught designer.
Rip & Tan: What type of craftsmanship goes into your hats?
JL: From start to finish, our hats pass through over 30 hands. Every step from scouring the wool, braiding the panama, dyeing, blocking to sewing the trims, sweats, and labels, are all done at the hands of skilled artisans.
Rip & Tan: How would you define your aesthetic point of view?
JL: Quality and minimal, but effective design is at our core. Our brand aesthetic is pared down and neutrally tonal. I never design for what is current in the market. Instead, I focus on classic and timeless pieces. 
Rip & Tan: How did you extend that POV into your new handbag range?
JL: In essence, the hats and handbags are very similar. Both are classics reinterpreted for the modern women with minimal detailing that's effectual.
Rip & Tan: What hat style is your best-seller and why?
JL: Our Klint style is a best seller season after season. We released that style a little over a year ago. It was designed as a spring update on our classic style, Gabrielle. We were the first to bring the classic bolero to the mainstream, and I think the success of our modern adaptation of the traditional shape represents the market's craving for classic and timeless pieces.
Rip & Tan: Why is your business based in Los Angeles?
JL: I'm originally from San Diego, so Los Angeles was a natural choice. I wanted to pursue this business while being close to my family. The laid back, natural element of LA is complementary to my lifestyle and designs. We are located in Venice, and I love being surrounded by trees and ocean to calm the chaos of the fast-paced nature of this business.
Rip & Tan: What tip or trick will help our readers pick the most flattering hat for their hair/face/style?
JL: Wear your hat with confidence. Our designs are meant to flatter many shapes of faces and skin tones, so find a hat that makes you feel good. The biggest mistake you can make when wearing a hat is being self-conscious of it. If you embrace your confidence, your hat will look beautiful on you.
Rip & Tan: What are your goals for the brand in the future?
JL: I would love to communicate my point of view across many products. I see myself as a designer at my core, and I want to express that by creating a lifestyle brand.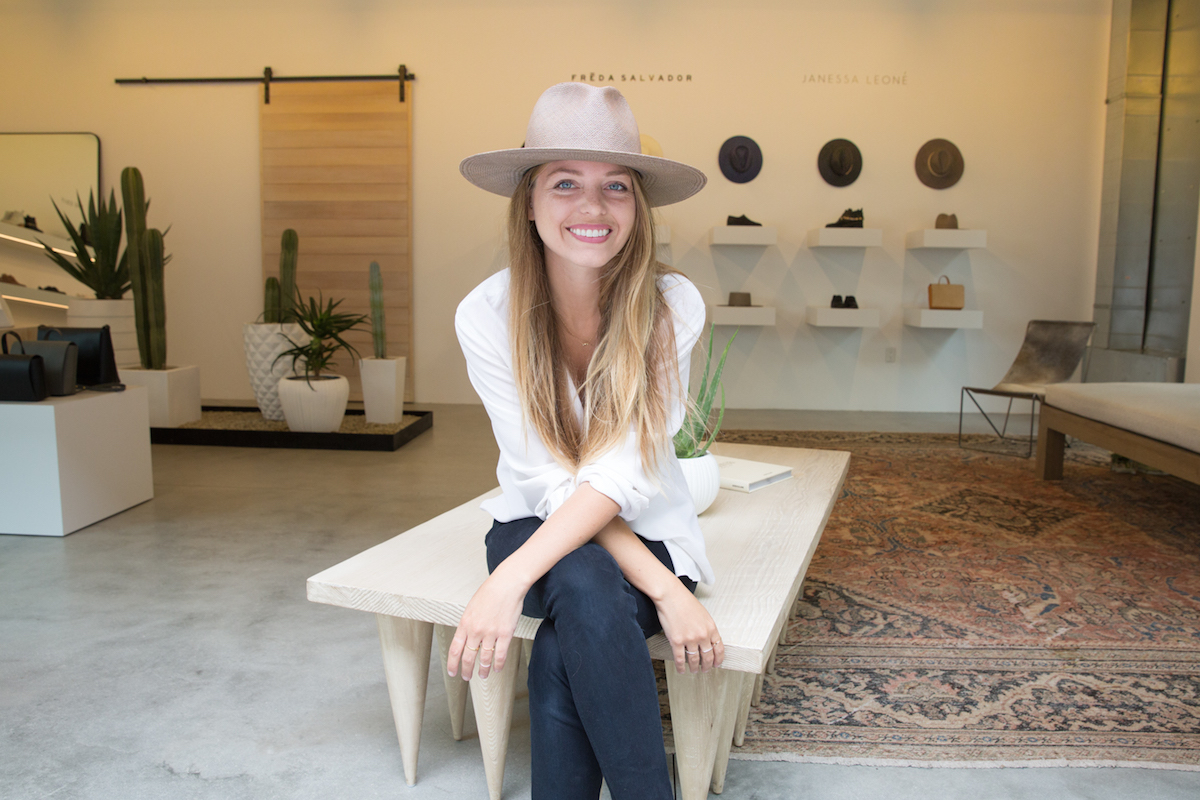 More Stories