Living
Model and Art Director Elaina Bellis on Motherhood and Loss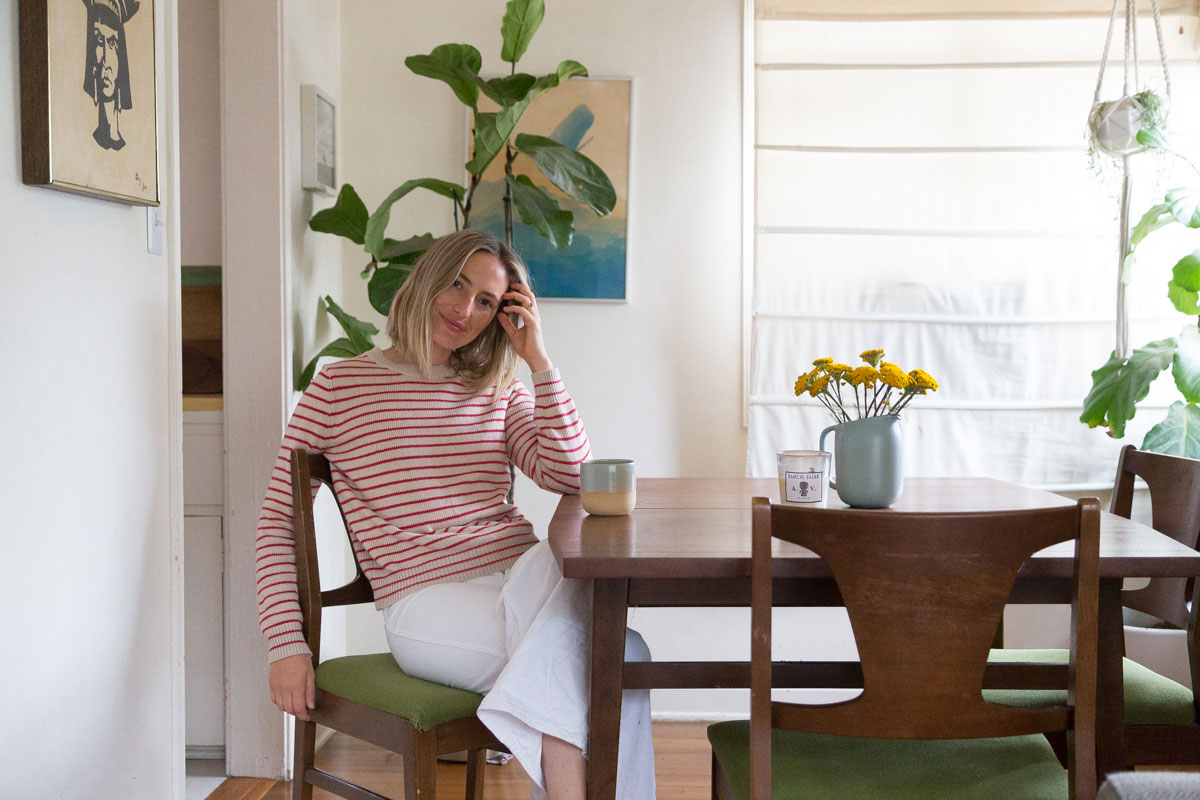 From her spare, light-filled bungalow to her easy, bohemian wardrobe, model turned art director Elaina Bellis has style in spades. But that isn't the only reason I wanted to introduce her to you here on Rip & Tan. Elaina also has incredible strength and grace. Her openness about the loss of her first child, Lincoln, has moved not only me, but thousands of men and women all over the world. By sharing her story on her personal Instagram account and through Q&As like these, Elaina has given stillbirth more of a voice on the Internet; an important act not only for parents who have experienced such a tragic loss, but also for the communities that support them.
A little bit over a year after Lincoln's passing, Elaina and her husband, photographer James Branaman, welcomed their identical twin girls Quincy Kay and Rowe James into the world. Elaina was kind enough to let us photograph her in their sweet home. See the intimate photos below, along with a few words from Elaina on her style and story. XXJKE 
Rip & Tan: What drew you to your home and/or the neighborhood?
Elaina Bellis: What drew us to our home was the character and charm it has. It's small, but the amount of charm it has makes up for its size.
Rip & Tan: How did you make space for the babies in your home? Any tricks for making a small space work for a family of four?  
 EB: It's all about less is more! I get rid of everything we don't use. 
Rip & Tan: What is your favorite corner, piece of furniture, or object in your space?
EB: I love our couch. We bought it right before we had Lincoln and after having him we just held each other on the couch for what seemed like months.  All of our friends and family gathered in and around it. It seems silly because it's just a couch, but there's so much nostalgia around it.
Rip & Tan: How do you tend to entertain? Who comes over and what do you do for them?
EB: I love to cook!! We have family over often and I'll cook a big meal.  I love cooking anything from Goop. 
Rip & Tan: Your girls just turned one! Congrats. What are you loving about this stage of motherhood? Any new challenges?
EB: It's all been so much fun, but I have to say this age is my favorite so far! They're so curious about the world and all the different creatures. I love how I get to see them experience things for the very first time.  It's truly magic. 
Rip & Tan: Their clothes are beautiful! Where do you shop for them?
EB: I love Misha & Puff, Saxon and Sunra, Little minis, Roux, and Mabo Kids. 
Rip & Tan: You've been so open about the loss of your son, Lincoln. What have you learned from sharing your story with a wide audience?
EB: I've learned that so many women go through so much during birth/pregnancy, and that it's not all often talked about. I think sharing his story via social media gave stillbirth more of a voice. Lincoln allowed women to share their stories with me and to feel safe doing so. It's not easy being vulnerable and open with such an experience. Lincoln has really touched many, many hearts all over the world. To have such a presence in such a short amount of time really speaks volumes on his soul. I feel so lucky that I got to be the one to witness him and to be his momma.
Rip & Tan: What are some ways you honor Lincoln's memory with your husband and girls?
EB: We talk about Lincoln often in our home. If the girls are playing with a toy that was his, I always say this was your brothers! On his birthday we started a tradition that the girls get to pick out whatever cake they think he would've liked.   
I often silently to myself, give thanks to him, for the little things he's given me. It's bittersweet. If we had Lincoln here with us, I don't know if we would have Quincy and Rowe. All I know is, he knew, and I trusted him and his choice. 
Rip & Tan: What does a perfect day with your family look like?
EB: Wake up and snuggle in bed, the girls wake up and say "tickle tickle," every morning. It's probably one of my top favorite things they do! Then we'd have a yummy pancake breakfast. All take a nap together, and then in the afternoon go to Will Rodgers or Temescal Canyon and lie in the grassy field. 
Rip & Tan: Tell us about your work as an art director. How did you make the transition from modelling?
EB: I've always loved photography. I grew up with a father who was a professional photographer. I've had an eye for it since birth.  I took a photography class while modeling, and realized I was more into setting up the shot and the creative side to it. That's when I started directing shoots with my fiancé, James.  
Rip & Tan: What projects are you working on right now (or just finished)?  
EB: I've been on a break from working since having the twins. I took a handful jobs, and just couldn't get into it the same way knowing I had two little babes at home. I'll still take jobs here and there if I feel creatively inspired by the project, but for now I am full time mom.
Rip & Tan: What are your goals for your career in the future? Anything special you'd love to do at some point?
EB: My special goal for the future is to write a book about our story with Lincoln and with the girls. 
Rip & Tan: What are the most treasured pieces in your wardrobe?
EB: I have this beautiful coat from the '60s that I love so much. All of my high-waist trousers, I can't do without.
Rip & Tan: Where are some of your favorite places to shop?
EB: Christy Dawn, Midland, General Store, Gjusta Shop.
Rip & Tan: What is your go-to look when you want to dress up and feel a bit glamorous?
EB: Throw on some red lip stick in whatever you're wearing and you'll feel glamorous. Well, at least I do!
Rip & Tan: How do you stay fit and healthy?
EB: I eat a paleo diet (except for Sunday, my cheat night) and at least four times a week I either hike, do yoga, or take a Dailey Method barre class.
Rip & Tan: What are your beauty staples? What do you buy over and over again?
EB: Anything made by OSEA!!! I love their products so much. I also really love all products made by Beauty Counter.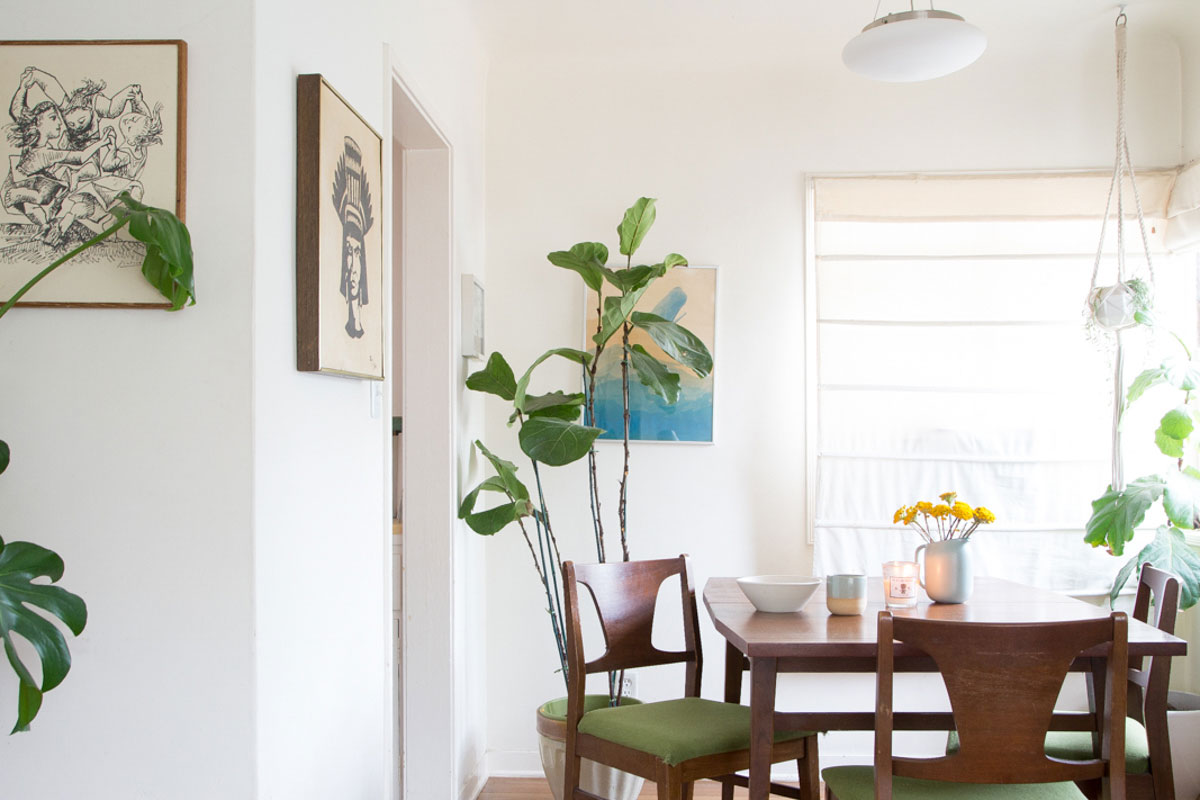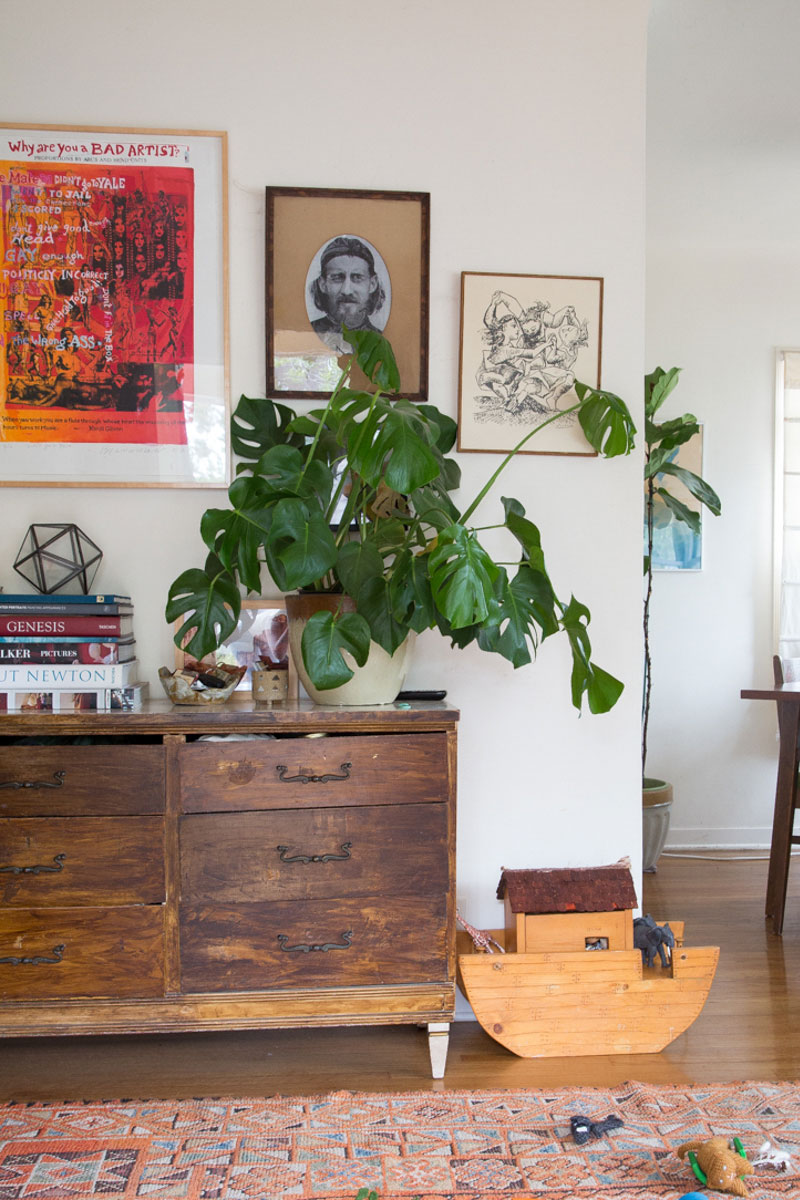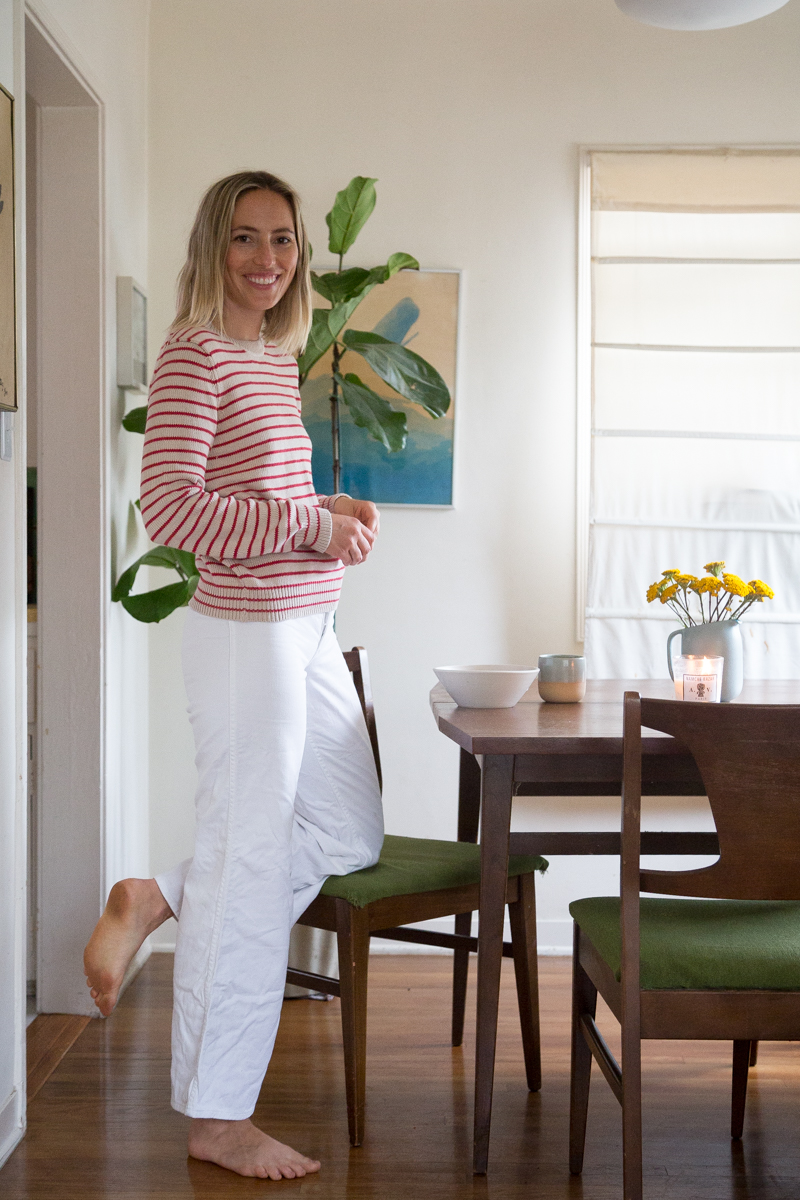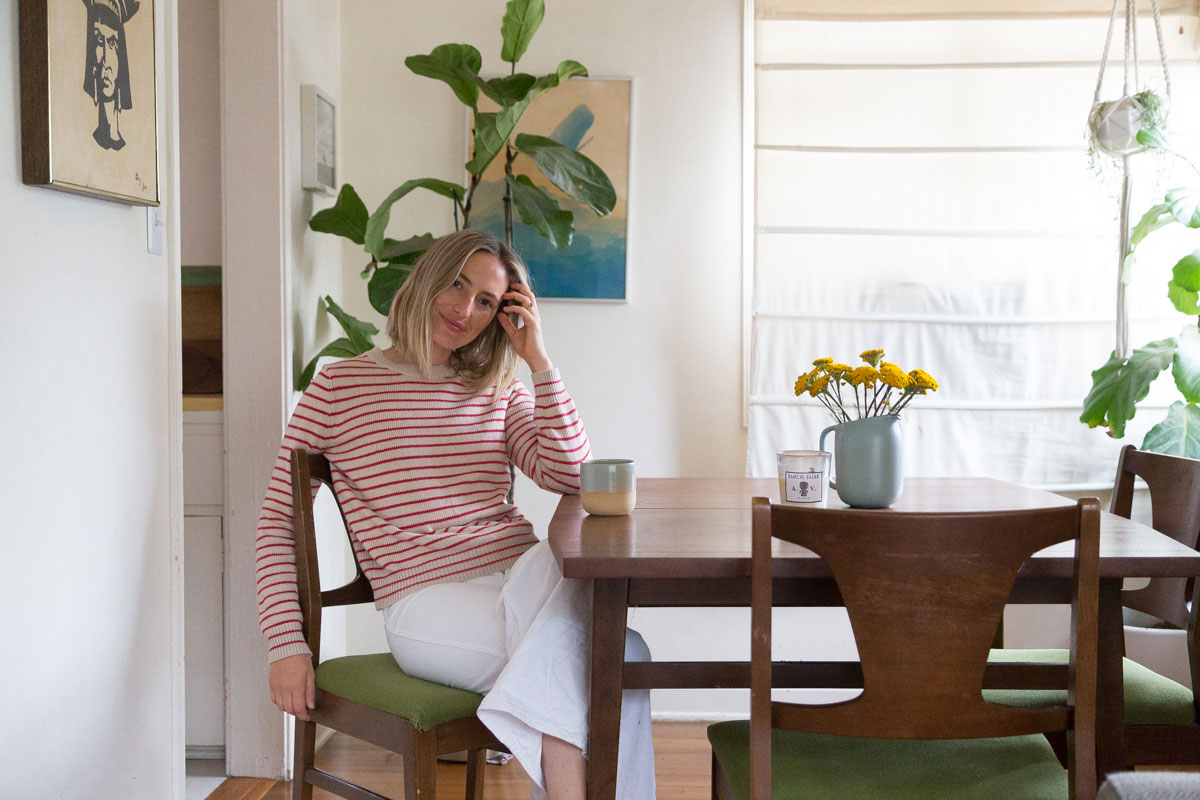 More Stories