Style
Inside Summer's Sunniest Collection: MIKOH x Jenni Kayne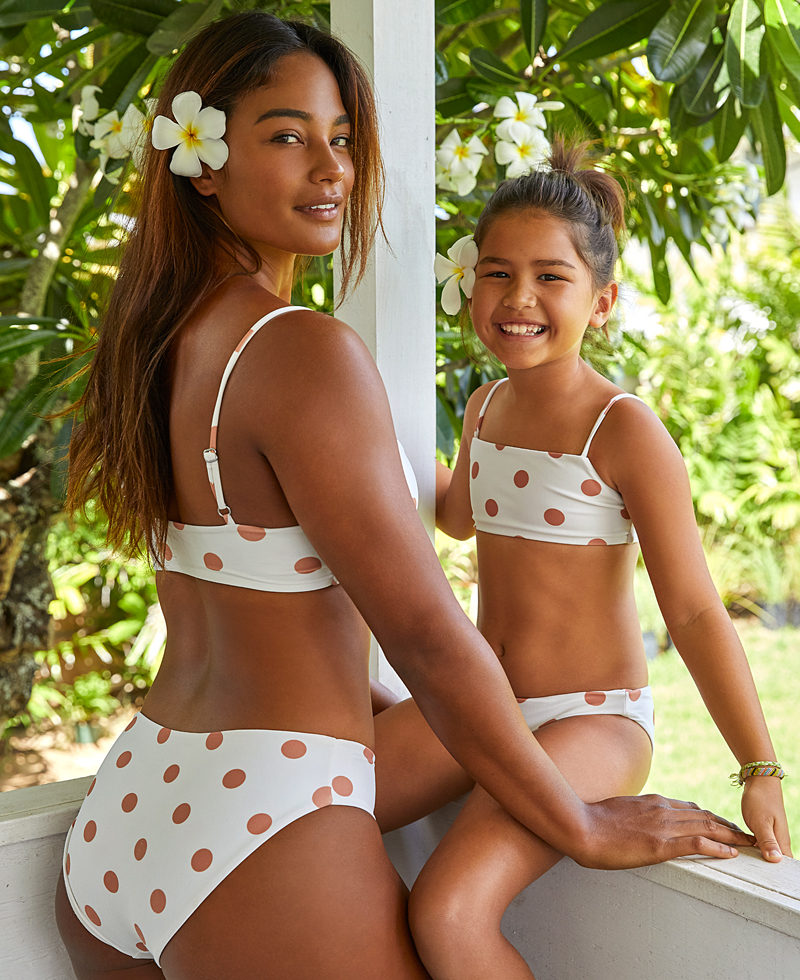 If you're like us, finding a swimsuit that looks good, feels great, and stays put can feel nearly impossible. That's why we sought out to create our own solution with the
MIKOH x Jenni Kayne collection
. Designed for both you and your little ones, each style brings together the California-inspired aesthetic of both brands swimmingly. We chatted with MIKOH co-founder
Oleema Miller
about the makings of our swimwear collection—read on for your own dose of summertime serenity.
Rip & Tan: How does the spirit of summertime carry over into your designs, and more specifically, this collaboration?

Oleema Miller: When I close my eyes and think of summer, I think of salty fresh air, the sun on my bare shoulders, and feeling free-spirited. Summer is about fun, about feeling light, and celebrating being outdoors and in the sunshine. I wanted to incorporate these aspects into our collaboration: earthy tones paired with playful polka dots and silhouettes that can perfectly double as body suits. They're the perfect pieces to transition from beach to a casual dinner and rose. They're the essential suits and silhouettes of summer.

Rip & Tan: What do the women of MIKOH and Jenni Kayne have in common? 

Oleema Miller: The MIKOH and Jenni Kayne women both have a deep appreciation for the outdoors, for mother nature, for living a full life, and for appreciating the details, time, and energy that go into beautiful and well-made pieces. They both are fun, love to entertain, and will never turn down the opportunity for an adventure.

Rip & Tan: We're obsessed with the mommy-and-me swimsuits. Where did the idea for matching suits come from? 

Oleema Miller: MIKOH has had a mini line for years now and there is nothing cuter than seeing a matching mommy-and-me combination. All of our friends' little girls love MIKOH for our soft and comfy material and easy to wear cuts. It was a no brainer to have a collaboration with Jenni Kayne and include the mini silhouette to match perfectly back to the women's collection.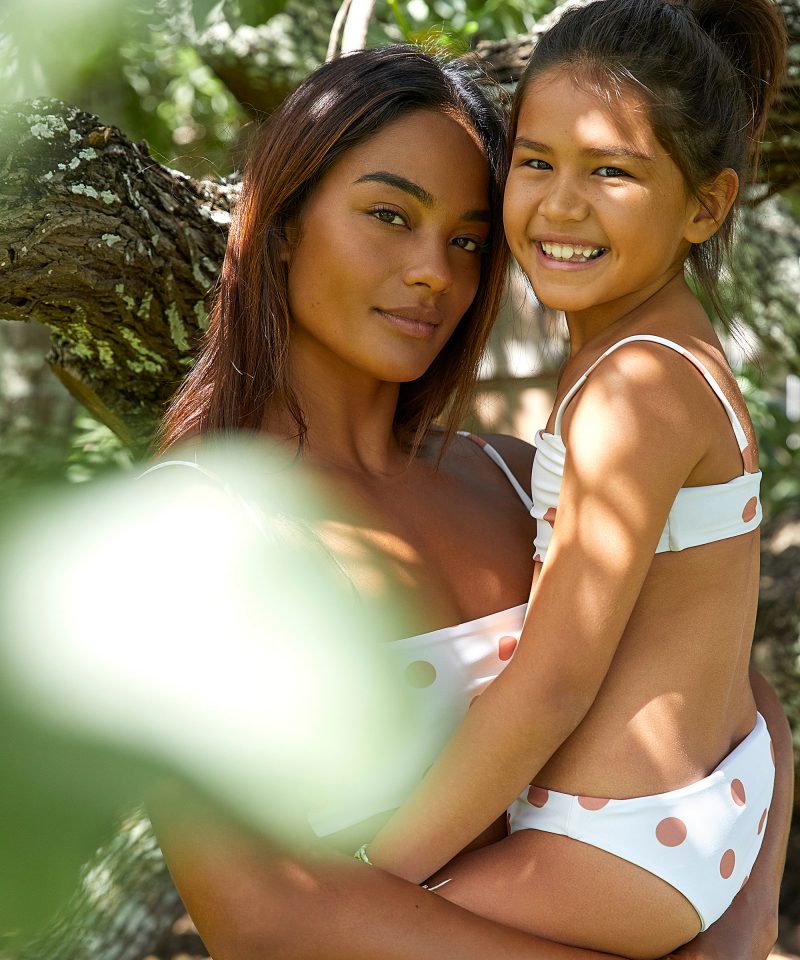 Rip & Tan: How does this collection reflect the sensibilities and style of the modern day woman?

Oleema Miller: The MIKOH x Jenni Kayne collection consists of the essential silhouettes all women (and their minis!) should have in their swim wardrobe. An easy, muted one piece (that doubles as a body suit), a punchy polka dot in a universal "looks good on everyone" khaki, and a summery off white and clay toned polka dot that lends a bit of fun to your wardrobe. The modern day woman wants pieces that can carry them from one look to another- from beach to bar, swim to yoga, or paired perfectly under denim or that little bit too sheer of a blouse or dress.

Rip & Tan: Let's face it: swimsuit shopping can sometimes feel like quite a feat. How does MIKOH aim to change this experience?

Oleema Miller: We at MIKOH, and myself as the designer, aim to create pieces that are easy to wear, uncomplicated, and flattering. Our pieces are meant to flatter and compliment the womanly curves and to make every woman feel confident. I've spared no time or energy on making sure every single detail comes into account and that the pieces fit perfectly against your body.

Rip & Tan: How do you use the power of design to inspire and empower body positivity?

Oleema Miller: There is nothing that brings me greater joy than to hear how our suits make women feel sexy, powerful, beautiful, and strong. Every single thing that you put on your body- whether it be denim, perfume, jewelry, or swimwear, should make you feel these things. Life is too short to wear something that doesn't evoke an emotion of beauty and strength. My goal is to make women feel confident in their skin, in their swimwear, and in their everyday lives.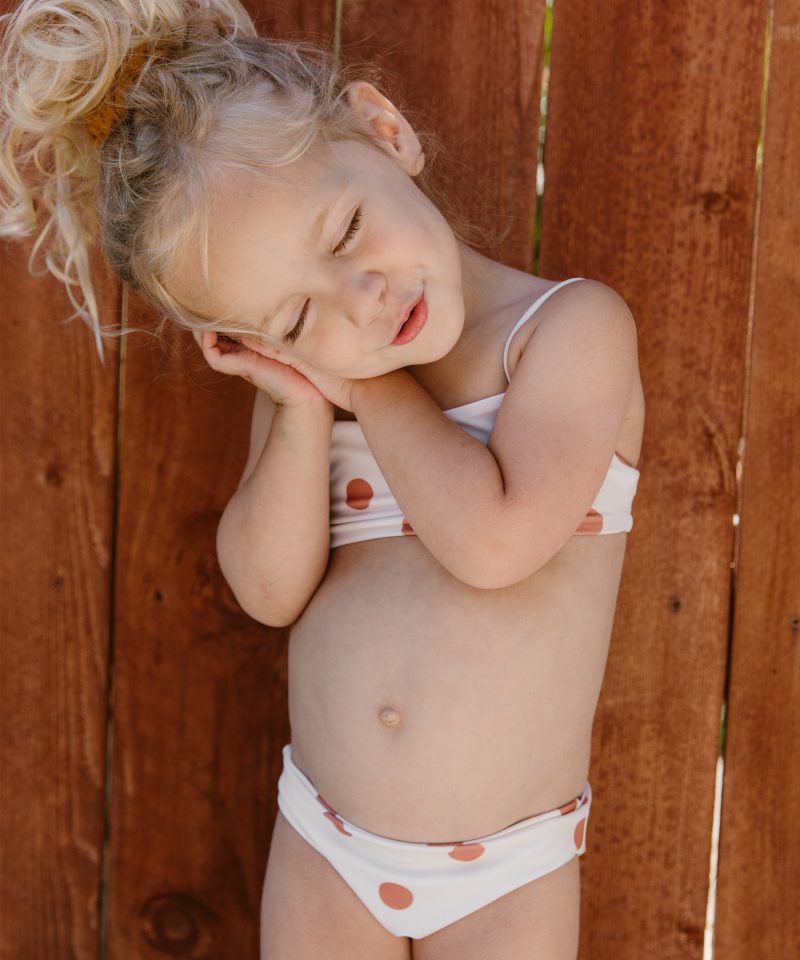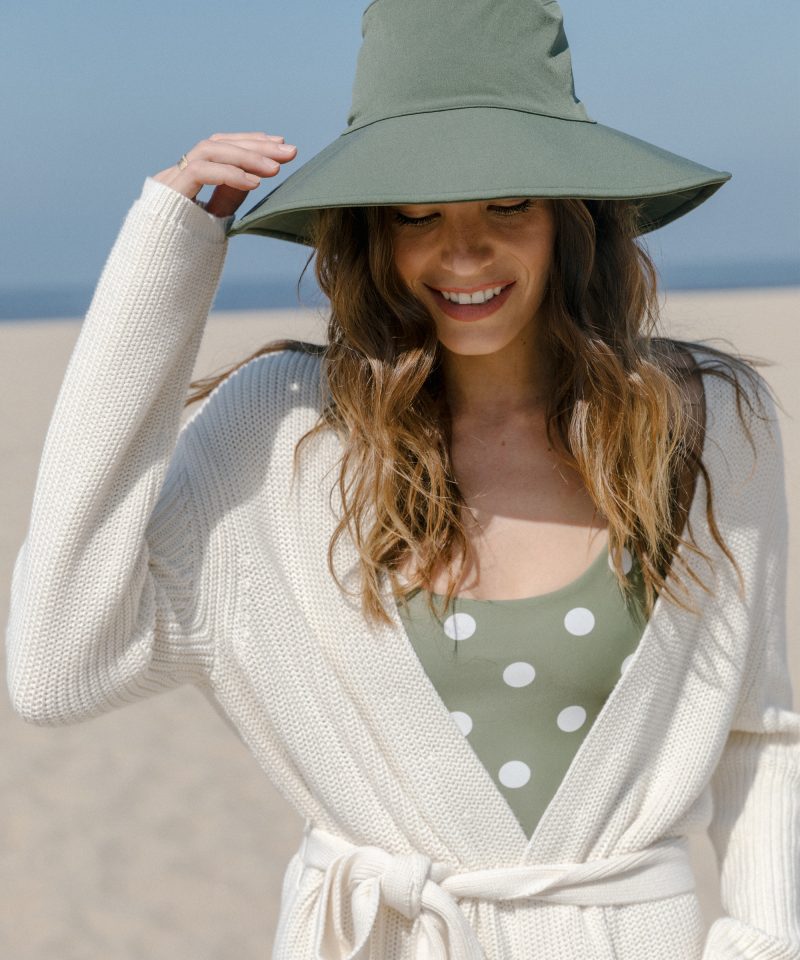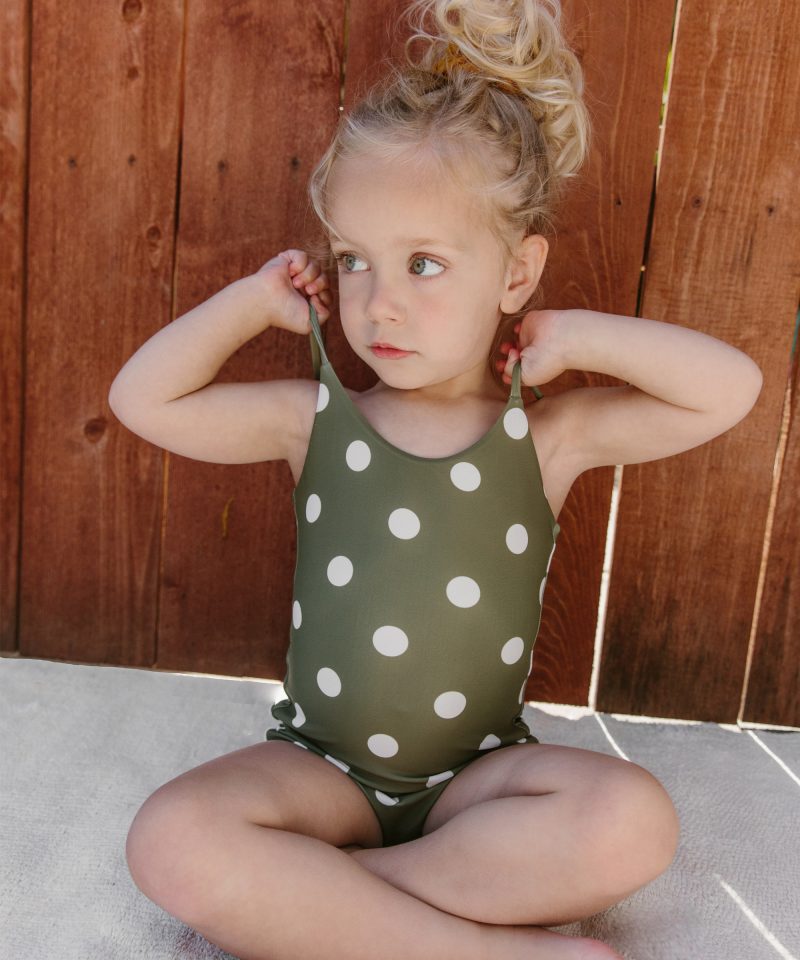 Photos by david kitz,Nicki Sebastian,Ryan Foley