Food & Drink
Taste the Season: Mia Rigden's Crowd-Pleasing Fall Menu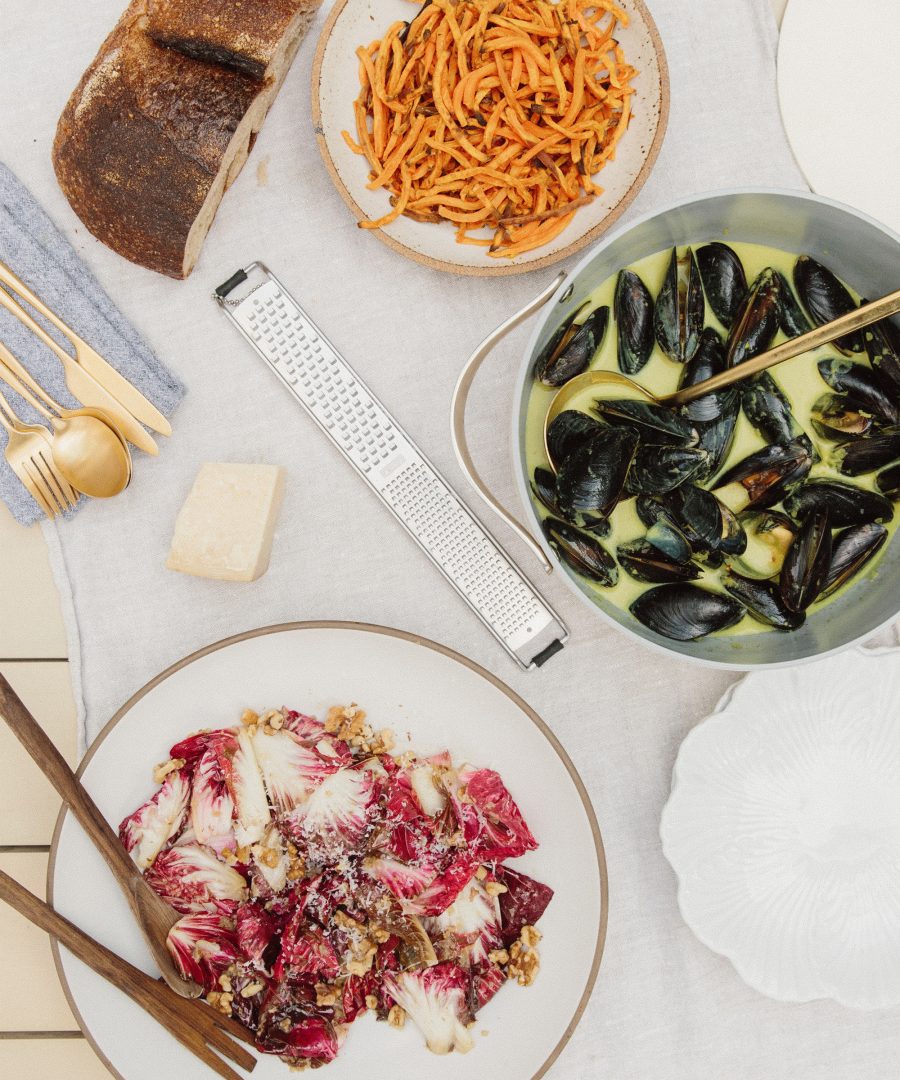 The calendar says fall but the forecast in Los Angeles is still signaling summer, so we asked certified nutritionist 
Mia Rigden
for lineup of dishes that celebrated both seasons. Whether she's creating healthy recipes at home or using her nutritionist expertise to coach clients at
RASA
, Mia draws on the simple philosophy that good food should be good for you. Combining the best of late-summer produce with the finest flavors, Mia's fall menu is the perfect antidote to kitchen paralysis. From Coconut Saffron Mussels that are easy in execution to the Warmed Chicory Salad topped with creamy pecorino cheese, Mia undoubtedly has the answer to your most-asked question: what's for dinner tonight?
Rip & Tan: What inspired this menu? Any tips for newer home cooks looking to try it out?

Mia Rigden: I love cozy fall seafood dishes, but often hear from clients that seafood is intimidating to cook at home. I wanted this menu to be easy and nutrient-dense, but also impressive enough to serve at a dinner party. Mussels are simple, elegant and delicious (not to mention high in protein, zinc, iron, B12 and more).

Rip & Tan: What are your favorite fall ingredients to cook with or have on hand for snacking? Any underrated nutrient-dense ingredients that deserve the spotlight?

Mia Rigden: Late-summer in California is the best time of the year to eat. We are savoring every last second of tomato and fig season in my house, but also excited about the fall produce showing up at the market. I bought some honeynut squash this weekend, which I love because you can eat the skin (so easy!), and my first persimmon of the season.

We're big on herbs at my house. I'm a big proponent of dietary diversity, especially when it comes to plants. I ask all my clients to try and eat 20 different plants in one week, which can sound daunting, but I count herbs! Herbs are an easy way to add more color and nutrition to your meals.  I make big batches of pesto or other herby sauces each week, so I can add an easy boost of flavor and nutrition to my meals. I'll normally blend basil, spinach, garlic, lemon, olive oil, a toasted nut and sea salt together and keep in the fridge for the week. My son loves it too!

Rip & Tan: Any recipes you're making on repeat during these days at home?

Mia Rigden: My miso Caesar is probably the most-cooked recipe for me and my clients. I don't even measure the ingredients, and just use a fork to quickly whisk it together. I have also been using the dressing as marinade for vegetables, especially eggplant. I love effortless and versatile recipes that I don't have to think about.
Rip & Tan: What are the pantry and fridge staples everyone should keep on hand?

Mia Rigden: I am a firm believer that a nutrient dense diet should be a culinary experience, and my pantry staples reflect that sentiment. Olive oil is a great example of this, because better quality olive has a higher smoke point, is more nutrient dense and tastes way better. I have been buying my olive oil in bulk at the farmers market recently, which is a surprisingly good value for really delicious, high quality stuff. If you can't find at the farmer's market, I also love Brightland.

Spices are another way to amplify everyday meals both in flavor and nutrition. When it comes to cooking with spices, more is more in my opinion. Not only can they take a quick weeknight meal from mundane to exciting, but they are full of health benefits; many spices have anti-inflammatory, antioxidant, immune boosting, antimicrobial, blood sugar regulating or other health-related properties. When the weather starts to cool, I lean into warming spices like cinnamon, cumin, black pepper and cayenne.

And lastly, I cannot cook without a flaked finishing sea salt, like Maldon. While many people shy away from added salt, the problem with sodium really stems from processed foods. High quality sea salts, like Maldon have a really pronounced flavor on their own, but also help to accentuate the flavors of whatever you're cooking. A little goes a long way. They're also a great source of electrolytes, and high in minerals, like magnesium and potassium.

Rip & Tan: Can you share a few tips on easy ingredient swaps you employ if you can't make it to the grocery store?

Mia Rigden: I'm big on a good, better, best mentality not just for me, but my clients as well. While I'd love to cook every night, it's just not possible running a business and taking care of a 1 year old. It's important to be realistic, so you don't just end up ordering greasy take out or snacking your way through dinner.

I always have a frozen pizza on hand (I like Cappello's and Caulipower) as well as some pre-washed greens, for a quick pizza and salad night (great with that miso Caesar!). I also am a huge fan of Patagonia Provisions'salmon; it's shelf stable and super delicious. For vegetables, I make sure to buy some heartier veg at the market that will last a bit longer in the fridge, like broccoli, Brussels sprouts, eggplant or cabbage, and have a backup stash of frozen veggies for when I'm really in a pinch.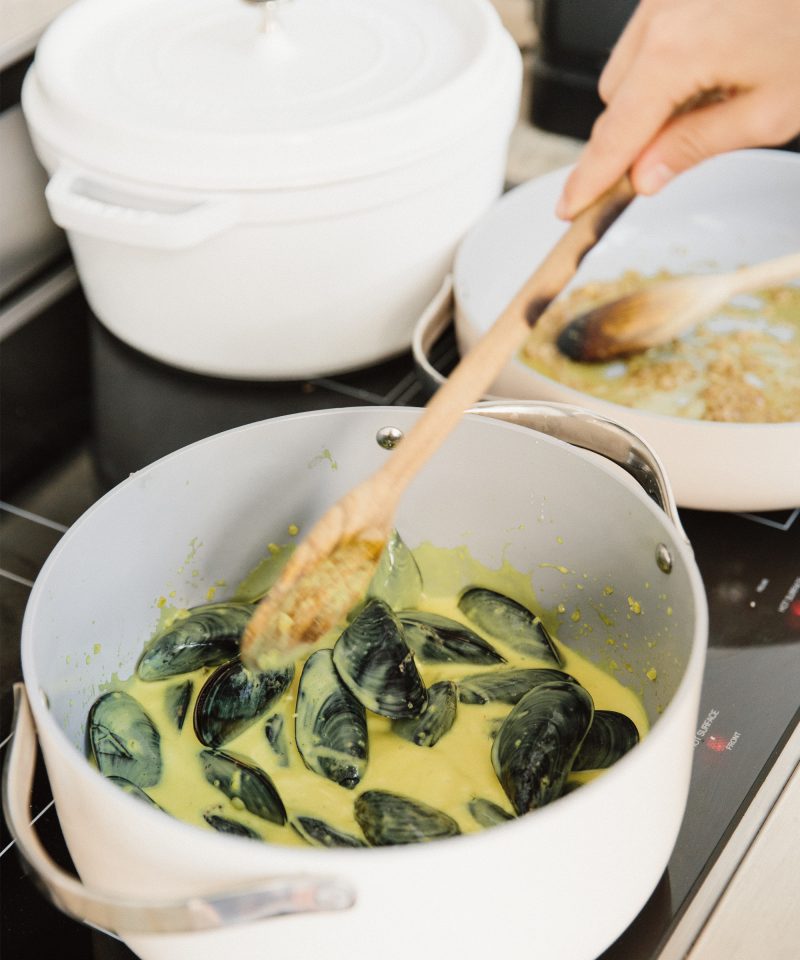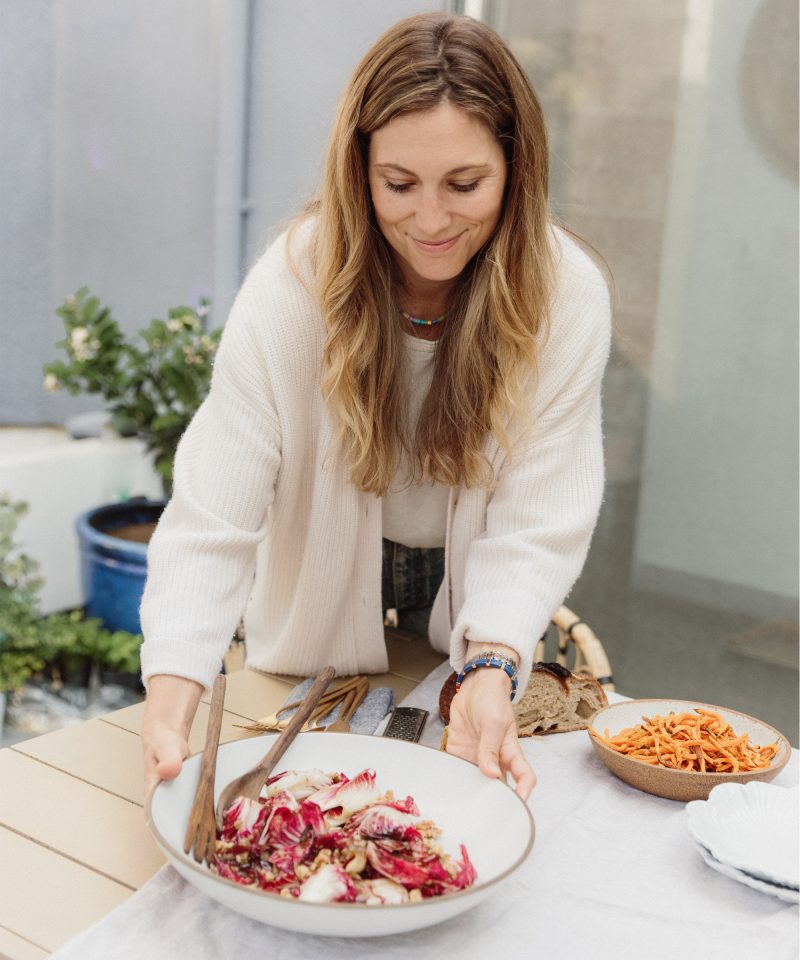 Rip & Tan: What's the most common mistake people make in the kitchen?

Mia Rigden: First off, cooking is a muscle. You have to practice if you want to get good at it. So many people are intimidated by cooking, so I'd recommend just easing off on yourself. I often make things that don't turn out great the first time around. That's how you learn! Try to make it fun.

That said, before you start cooking, make a plan. For example, if the sweet potato fries are going to take 25 minutes to cook, get those in the oven before you start on the other dishes. And, if two recipes call for shallots and garlic, chop them once to save time as you're cooking. I know it sounds simple, but it makes a big difference when you're trying to get multiple dishes ready at the same time.

Rip & Tan: What's next for you and RASA?

Mia Rigden: I love my client work! I recently finished my board certification, so I'm working on expanding my practice and have done a lot more virtual nutrition counseling since the pandemic began, which is better than I expected it to be. My son just turned one, and over the past year I've loved working with moms and moms-to-be. It's a community I'm so proud to be a part of, and I love helping mothers feel good about how their nourishing themselves and their families.

I'm also working on a really exciting home cooking project, which I can't announce yet, but promise to let you know about as soon as I can. Wink wink.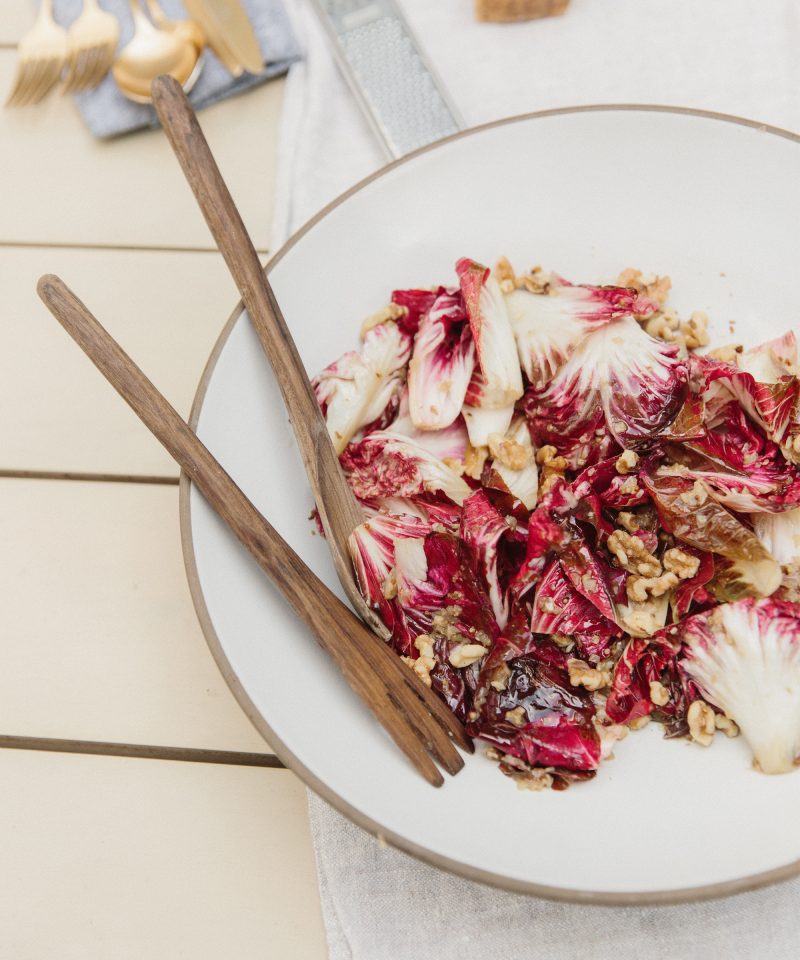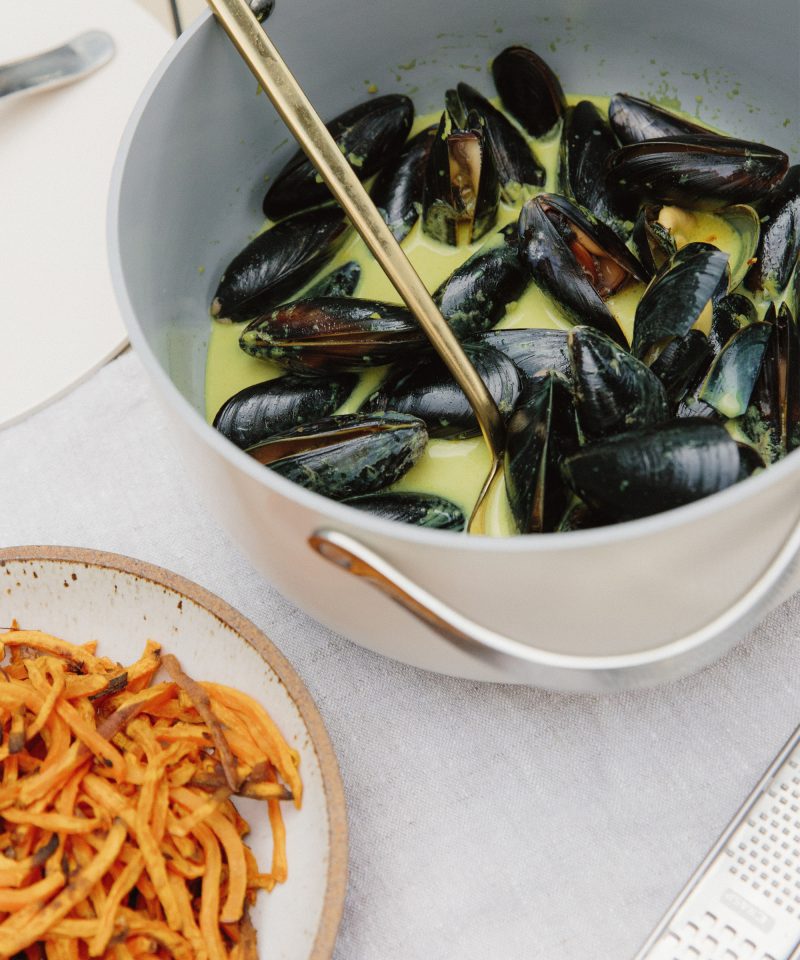 Warmed Chicory Salad
Coconut Saffron Mussels
Sweet Potato Fries
Recipe
Warmed Chicory Salad
Ingredients
1/4 cup

59 ml

extra virgin olive oil
1 mmedium shallot diced
1 clove garlic minced
4 anchovy fillets
1 tbsp stone ground mustard
juice of 1 lemon
2 heads chicory (radicchio, escarole, or a combination) leaves separated and torn

1/4 cup

59 ml

walnuts chopped and toasted
Maldon sea salt
black pepper
Shaaved pecorino cheese
-Heat olive oil in a large sauté pan over medium heat.
-Add shallots, garlic and anchovies. Using a wooden spoon, stir and break up the anchovies until they dissolve into the olive oil.
-Stir in mustard to combine, then add lemon juice.
-Over a low heat, add chicories, and use tongs to thoroughly coat in the warm vinaigrette.
-Plate and garnish with toasted walnuts, a pinch of Maldon sea salt, black pepper and shaved pecorino cheese.
Photos by Nicki Sebastian