Entertaining
Meredith Baird's Seasonal Easter Brunch Menu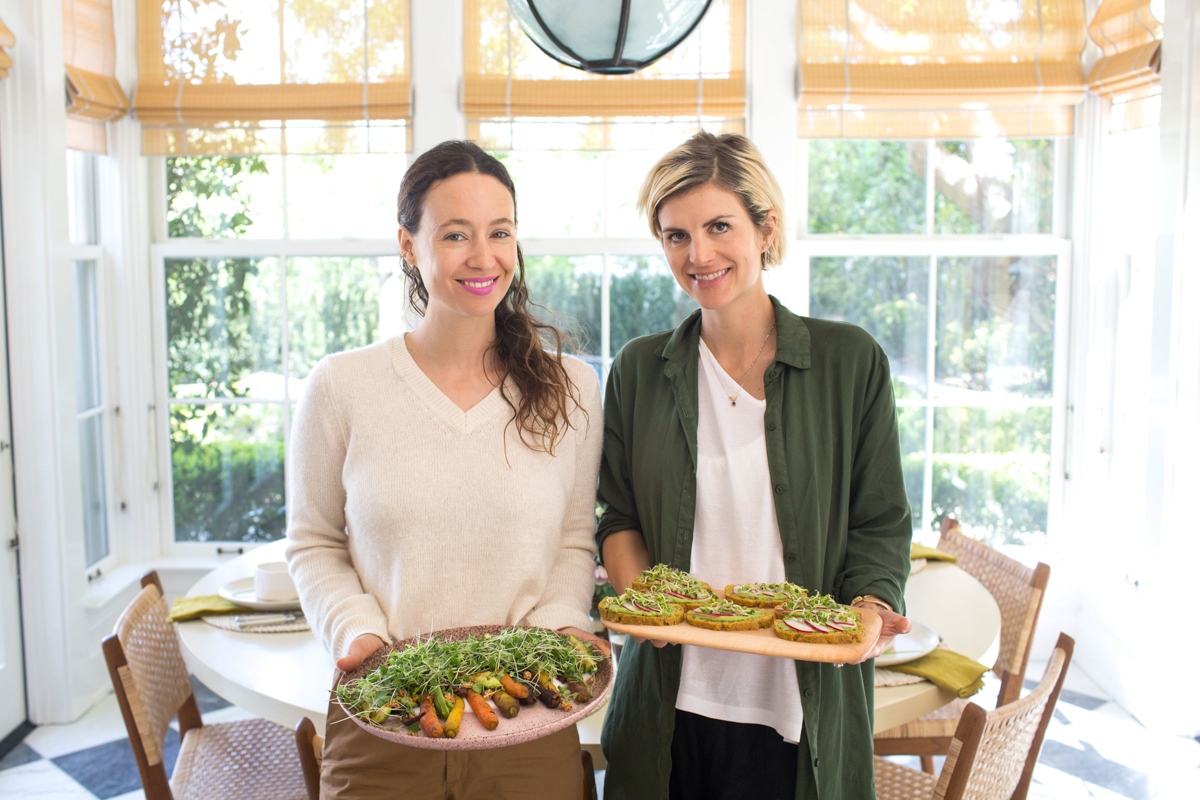 As important as I feel decor and ambience are for a dinner party or brunch, it's critical that the menu be creative, exciting and delicious. Raw vegan chef and author Meredith Baird knows how to deliver on all those accounts. The LA-based foodie led us in an Easter brunch cooking class for an installment of In the Veggie Kitchen with The Chalkboard Mag, and I can confidently say we all left with new inspiration and know-how. 
With her background as a former creative director for plant-based food chef Matthew Kenney, Meredith has an arsenal of skills when it comes to elevating the simplest of ingredients. And that's without cooking them! Leading up to the brunch, she planned a menu and shopped the local farmers' market for veggies and produce that evoke this fresh, bright season. 
Asparagus Veloute with Pumpkin Seed Creme and Seeded Turmeric Toast began our culinary journey. The latter was gluten-free and made with tigernut flour, which Meredith recommends as a great baking alternative. The toast incorporated healthy turmeric, sprouted pumpkin and sunflower seeds, and a puree of spring peas and tahini that mimics hummus. 
Although some of the menu is simple to make at home, Meredith's coconut yogurt—which she served alongside Heirloom Carrot + Avocado Salad with Coconut Bacon—takes a bit of forethought. She explained how to blend young coconut meat and water until it's super smooth, then added probiotics to help the fermentation process and give the yogurt good bacteria. The blend must be left overnight in a clean space covered with a breathable cloth, tasted in the morning for flavor and then refrigerated to stop fermentation.  
Meredith also demonstrated the steps for her Shaved Zucchini salad, which we started by shaving zucchini and squash with a mandolin. Her savory cured olive crumble was made by dehydrating pitted olives, baking them, then running them through a food processor. Along with mint, a macadamia crumble and simple vinegar dijon dressing (Meredith swears by the Magic Bullet for making smooth dressings), the salad took on flavors of salty, sweet, sour, bitter and umami. 
To finish off our flavorful brunch, the coconut lover created a light, beautiful dessert: Coconut Rose Creme with Sweet and Sour Berries and Vanilla Cookie Crumb. I can't think of a better way to celebrate Easter and this lively new season. XXJKE 
Photos: Brittany Wood