Style
Make an Impact With Every Designer's Favorite Fabric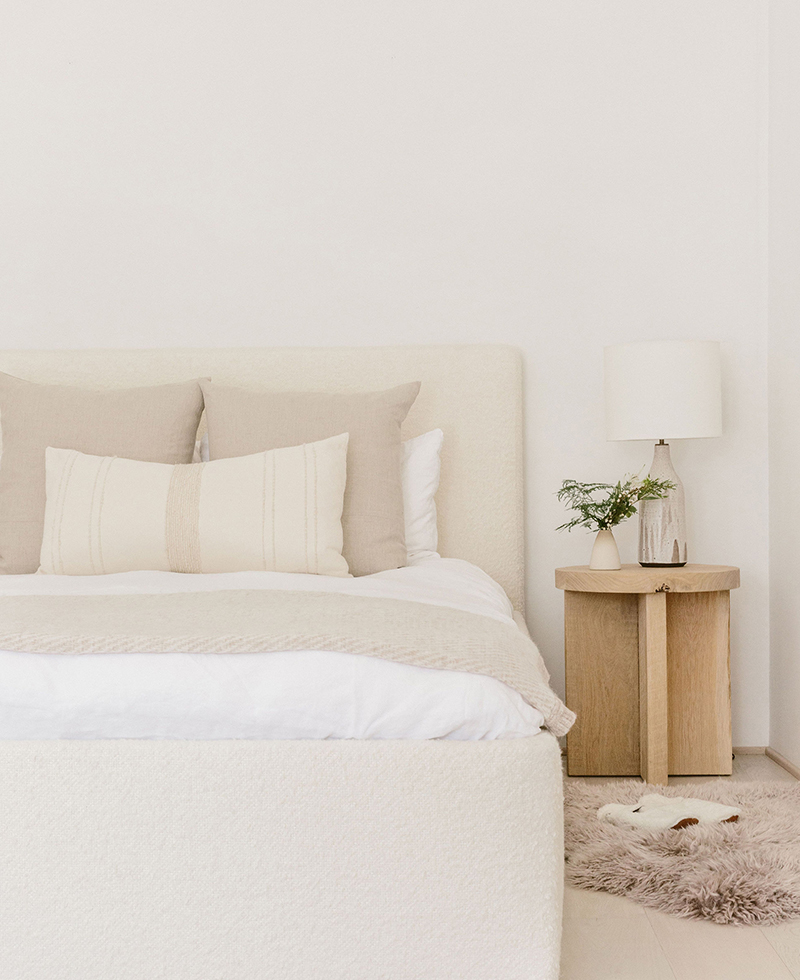 Let's face it: life is simply better with bouclé. If you don't believe us, simply look to any impeccably-designed home and you'll see what we mean. For those of us keen on creating a neutral color story, bouclé is more than the fabric of the moment—it's a timeless, trendless textile that adds easy texture and interest. Whether you're adding a bouclé chair to your space or want a new piece of foundational furniture, here are three pieces designed to make an artful impact in any space.
The Foundational Form
The beauty of bouclé is its ability to act like a neutral textile while simultaneously bringing an air of intrigue to any room. Case in point: the
Pacific Bed
in ivory wool bouclé. Perfect for bedrooms that could use a slight touch of texture (read: neutral-based rooms or monochromatic spaces), the bouclé iteration of our best-selling bed works to keep the bedroom calm and serene while adding a touch of visual interest that's easy to style regardless of your aesthetic.
The Anywhere Accent
For those just dipping their toes into the world of bouclé, we suggest trying an easy accent piece that's designed to enhance any space: the
Upholstered Bench
. Available in ivory wool and natural wool bouclé, this work-anywhere piece is our favorite example of form and function. Whether it's in your hallway, against a sunny kitchen window, or at the foot of your bed, the Upholstered Bench looks best when styled with intention. Add pillows and throws for the cozy moments that are bound to happen in this ultra-comfortable accent.
The Versatile Necessity
Last, but certainly not least, are the
Brentwood Boucle Chair
and
Ottoman
. Designed to be used together or alone, both of these bouclé pieces offer up a form of versatile seating that's made to work with the way you live. Add the Brentwood Boucle Ottoman in the living room for a design touch that moonlights as extra seating, and bring the Brentwood Boucle Chair inside your bedroom for a restful retreat. With a vintage-inspired look and modern-like finishes, every detail delivers a noteworthy design moment.
Photos by Nicki Sebastian
More Stories