Living
Made in Los Angeles: Inside Our New Candle Collection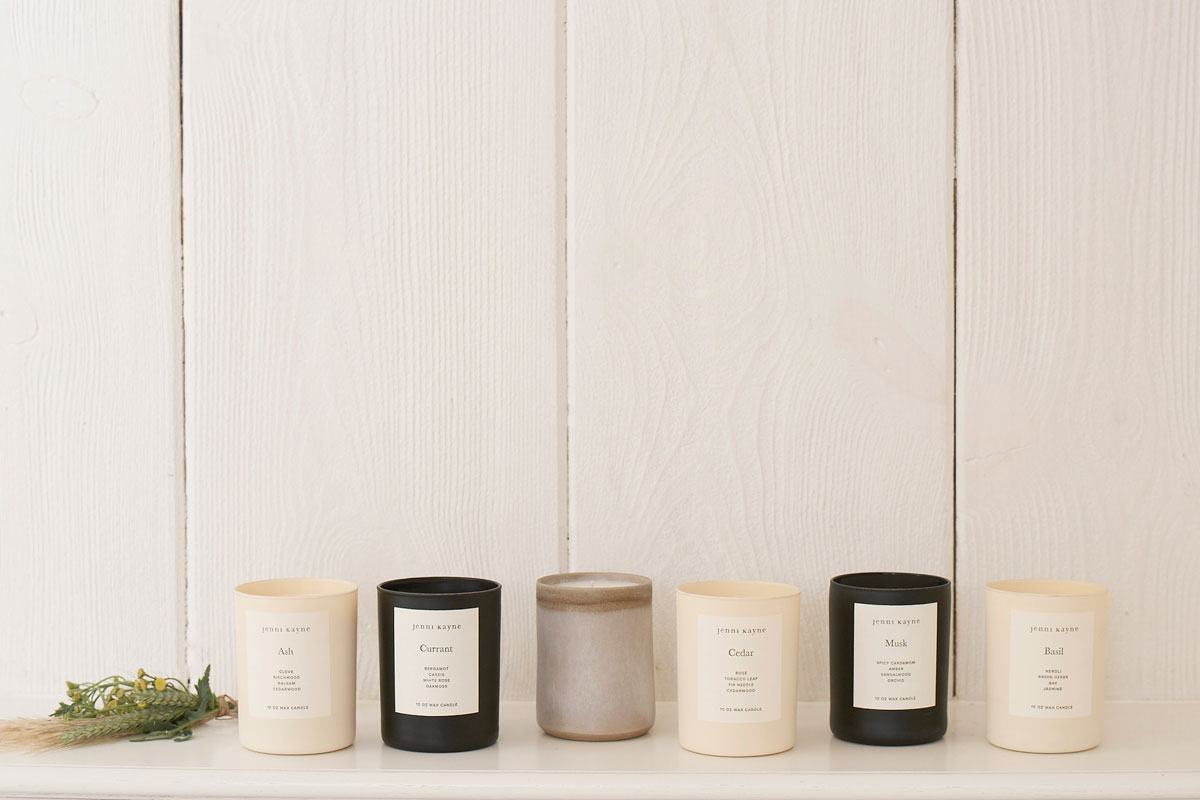 I've always loved to collect candles and believe they make a huge impact on a space. Not only does the vessel act as an element of décor, but a candle's scent and warm glow also impacts the ambience in a room.
 I drew inspiration from nature when coming up with the five signature candles in our first-ever Home collection, making sure they addressed different moods and living spaces. Ash and Cedar are cozy but light and perfect for the most heavily trafficked areas of your home. Basil is fresh and ideal for the kitchen or dining areas. That trio of scents comes in nude matte glass vessel for a warm, welcoming feel. The Currant and Musk candles, meanwhile, are really perfect for the bedrooms and bathrooms. Those candles come in black glass vessels to match their sophisticated mood. 
The wax we used to our candles is a natural blend of coconut, soy, beeswax, apricot oil, and paraffin while the scents are created with pure essential oils. Each one is hand-poured in Los Angeles by our partner in Culver City, Stone Candle Company. Stone Candle employs adults with developmental disabilities through a partnership with the non-profit Exceptional Children's Foundation. We are always thoughtful with choosing our production partners and they immediately impressed us with their company culture and sustainable methods. 
I hope you get to experience these candles for yourself this fall and that they make your home feel that much cozier. Read on below for a description of each scent! XXJKE
The Jenni Kayne Home candle collection includes: 
Ash — notes of clove, birchwood, balsam, and cedarwood in a nude glass vessel or birch bronze vessel designed by Victoria Morris
Cedar — notes of rose, tobacco leaf, fir needle, and cedarwood in a nude glass vessel
Basil — notes of neroli, green herbs, bay leaves, and jasmine in a nude glass vessel
Currant — notes of bergamot, cassis, white rose, and oakmoss in a black glass vessel
Musk — notes of spicy cardamom, amber, sandalwood, and orchid in a black glass vessel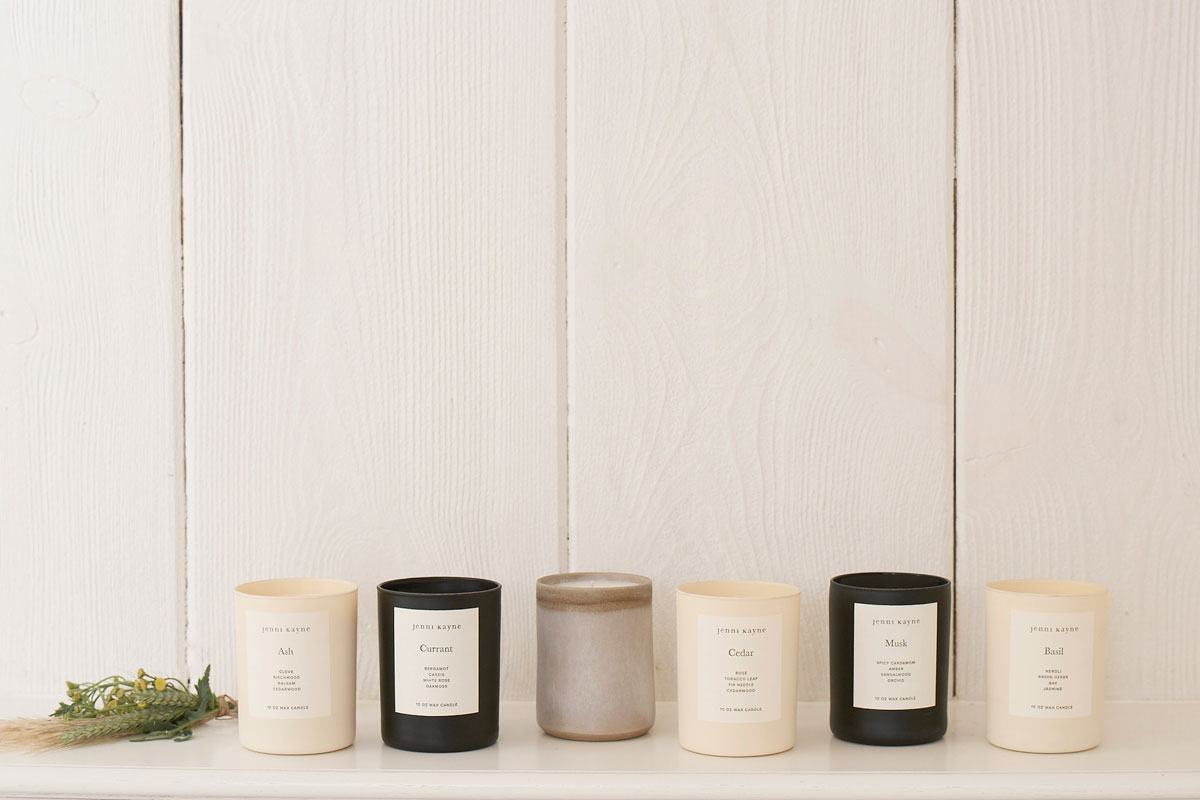 More Stories