Living
London-Based Interior Designer Rose Uniacke's Indoor Garden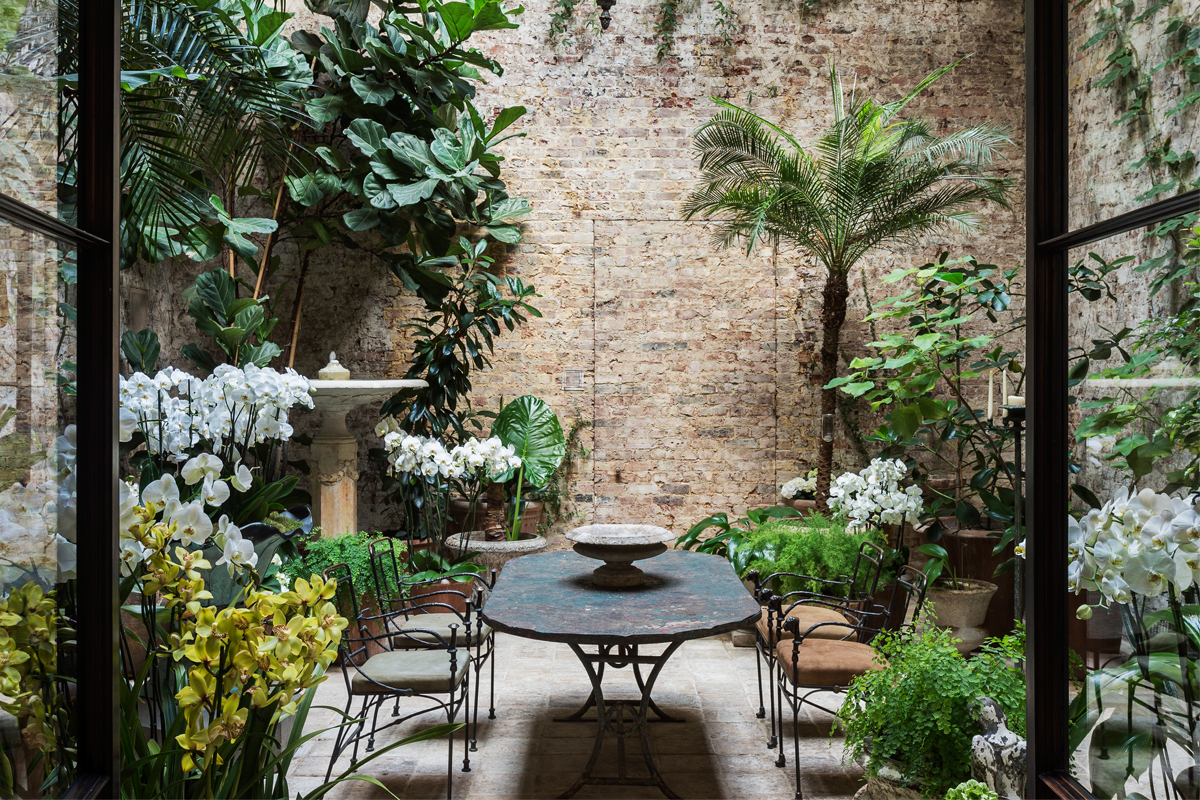 Remodelista and its spinoff, Gardenista, are two of my favorite sites for design inspiration, advice, and home tours. To coincide with my gardening-inspired Fall 2017 collection, we're carrying Gardenista's beautiful coffee table book in our stores this season along with a few of my other favorite titles on gardening. In the 408-page manual on stylish outdoor spaces is a profile of one of my favorite gardens ever; London-based interior designer Rose Uniacke's "winter garden". 
A light-filled conservatory located at the entry of Uniacke's 19th century mansion, the huge space features bare brick walls, a terra cotta tile floor, exposed wooden rafters, and a beautiful skylight that floods the former gallery with a warm, soft glow during the day. Uniacke is known for her minimalist spaces and this room is a beautiful reflection of her point of view as a designer.
To choose plants and florals to fill the room—which the designer and her family typically use to dine, read, and entertain—Uniacke worked with landscape designer Tom Stuart-Smith. The assortment is far from traditional; there's a fiddle leaf fig, a dwarf palm, an olive tree, various herbs, evergreen shrubs, green and white orchids, and more. With so much incredible greenery to look at, furnishings are kept fairly simple. Uniacke brought in a few antiques from her shop in London—a large dining table and chairs, a fountain-turned-planter, a Venetian hanging lantern, and a few other garden-friendly pieces. 
I hope you enjoy this look inside a truly incredible space. For more gardening inspiration, be sure to check out the book as well as Gardenista.com! XXJKE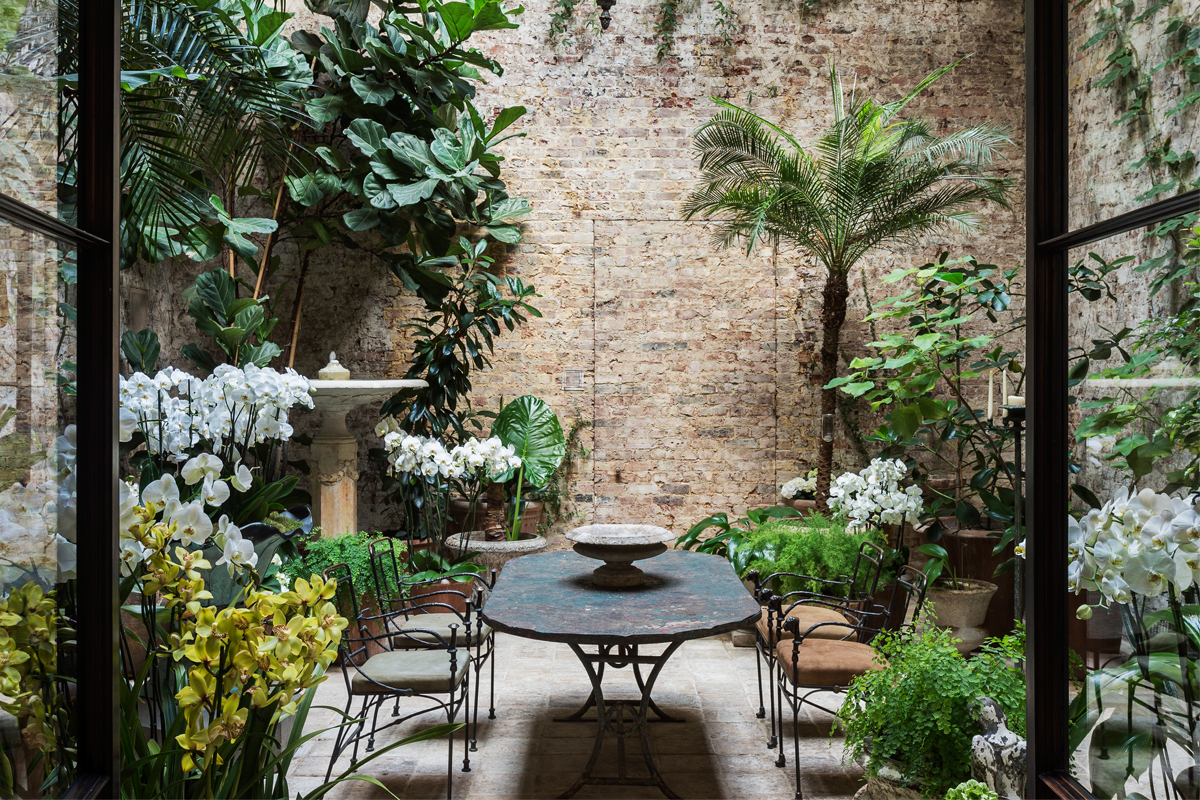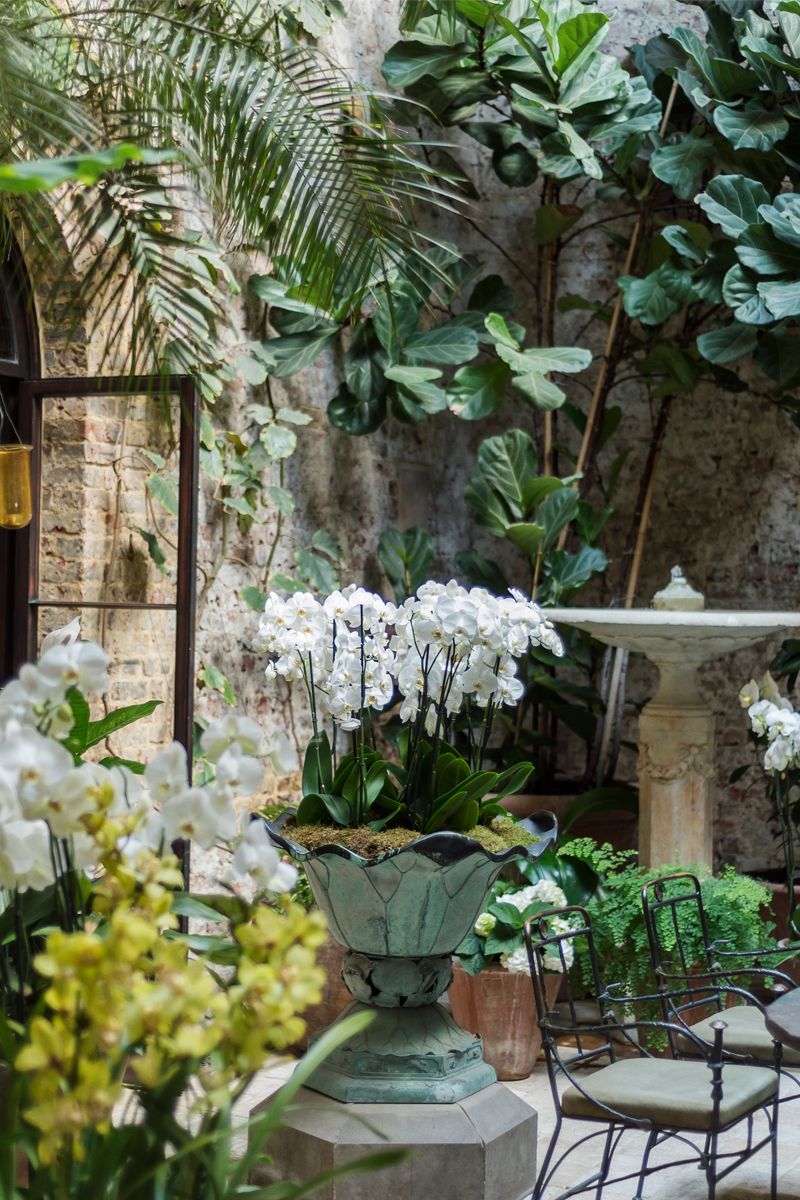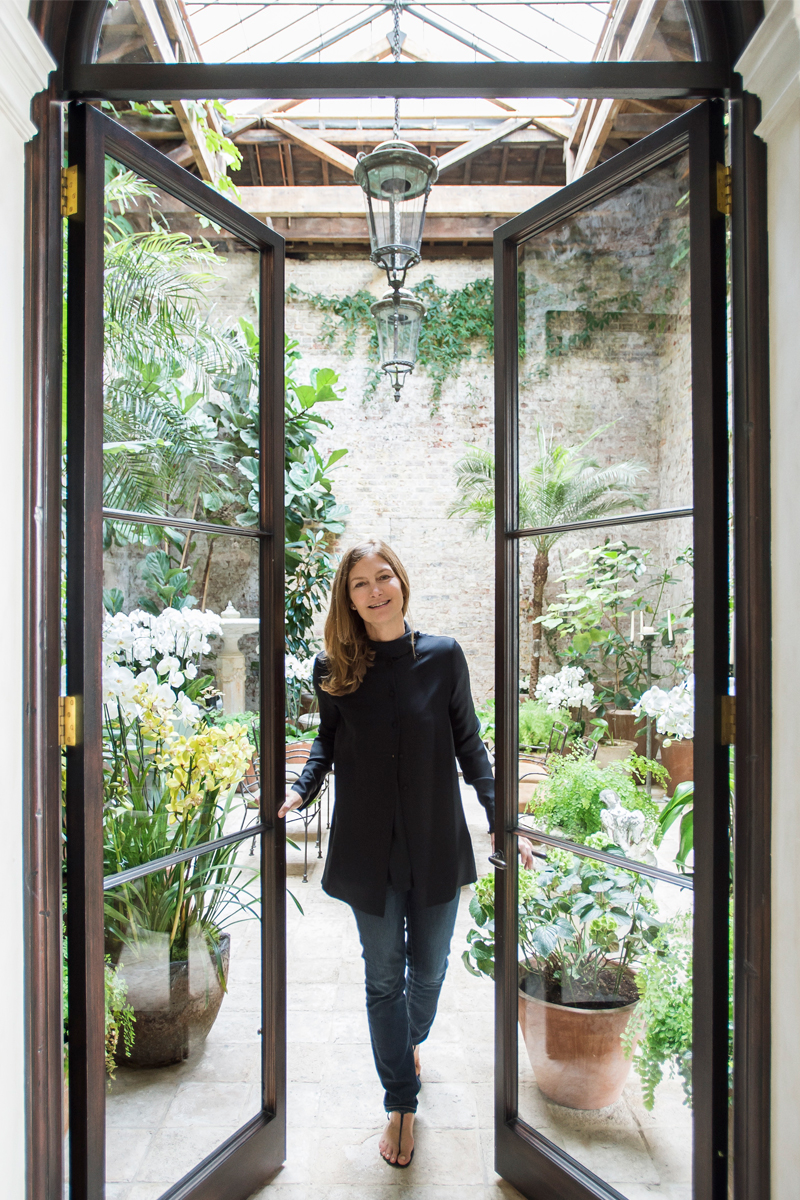 More Stories