Style
3 Styling Tips to Make Your Living Room Feel Like Home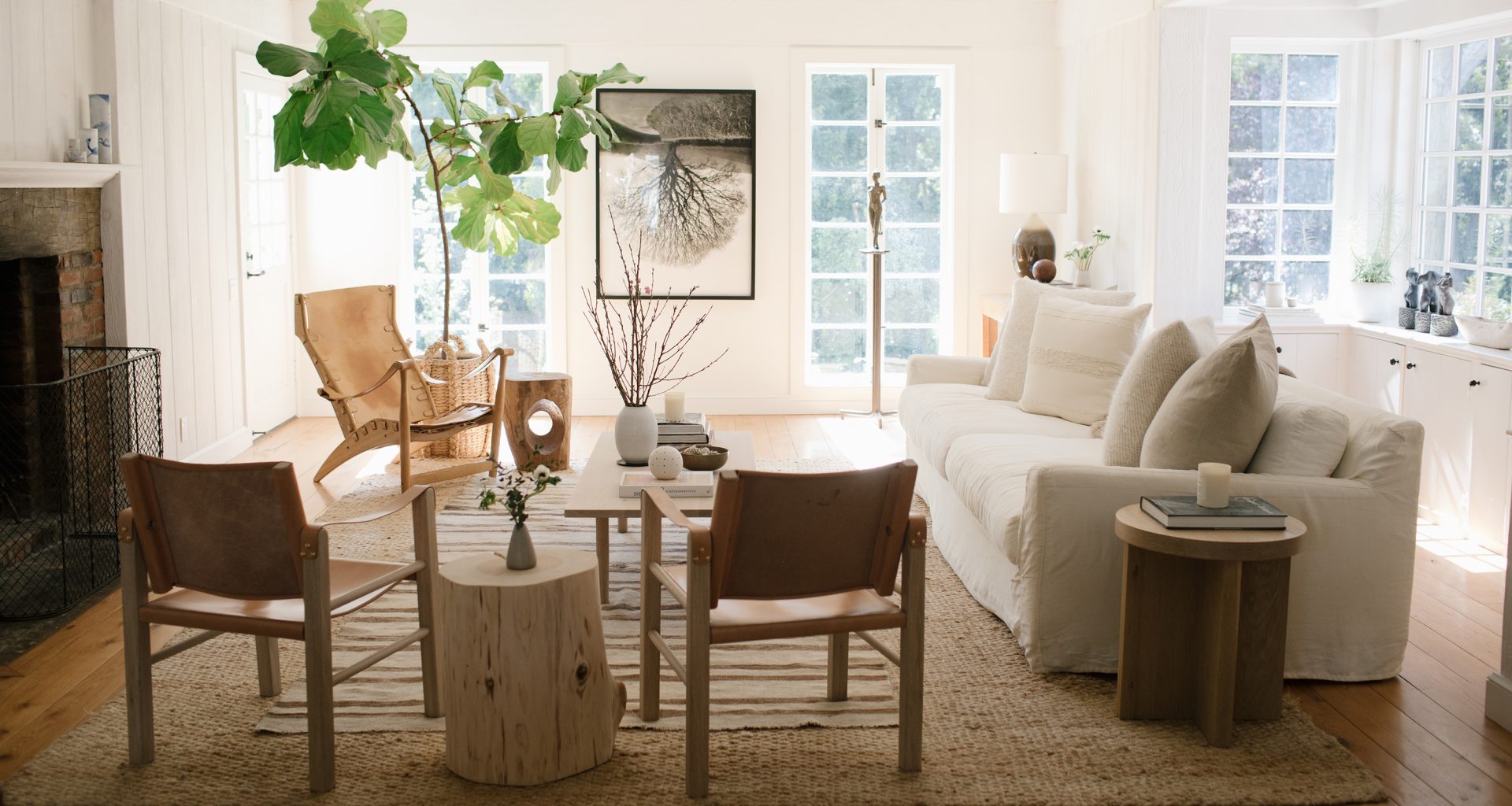 There comes a time in every interior design journey when foundational pieces are accounted for and accessories are all that you need. From cozy throws and textured pillows to ceramics that work two-fold, half the fun comes from the styling. Take your space from ordinary to extraordinary with our three time-tested tips for styling your living room accessories with ease.
Style Tip 1: Curate Comfort on the Sofa
No sofa is complete without cozy, comfortable accessories. With a neutral base in place, add in touches of texture and pops of print with pillows, throws, and sheepskins. Made for mixing and matching in whichever way you wish, our pillows are the perfect complement to any surface. Change your accents around with the seasons, bringing in lighter linens during spring and summer, and cashmere and boucle in the fall and winter. No matter what you choose, focus on pieces that you'll love coming home to.
Style Tip 2: Keep it Simple on the Side Table
When it comes to styling your side tables, we're all about simplicity. We love our Oak Side Table for its perfect proportions—a fact that just so happens to make styling a breeze. Focus on functionality by adding understated and purposeful pieces to the everyday surface. We're partial to votive candles, small ceramic bowls or bud vases, and even a sage bundle for a dose of energetic ease.
Style Tip 3: Get Creative on the Coffee Table
Whether it's a candle you love year-round, stemmed flowers from the farmer's market, handmade ceramics, or a stack of books you can't get enough of, adding in personal touches will give your coffee table instant depth and intrigue. Before you begin styling, divide your coffee table into three quadrants to ensure the surface is in balance. Play with shape and placement in a way that feels both intuitive and in sync.
Photos by Angi Welsch,Nicki Sebastian
More Stories