Living
Life in Upstate New York With Writer and Florist Lisa Przystup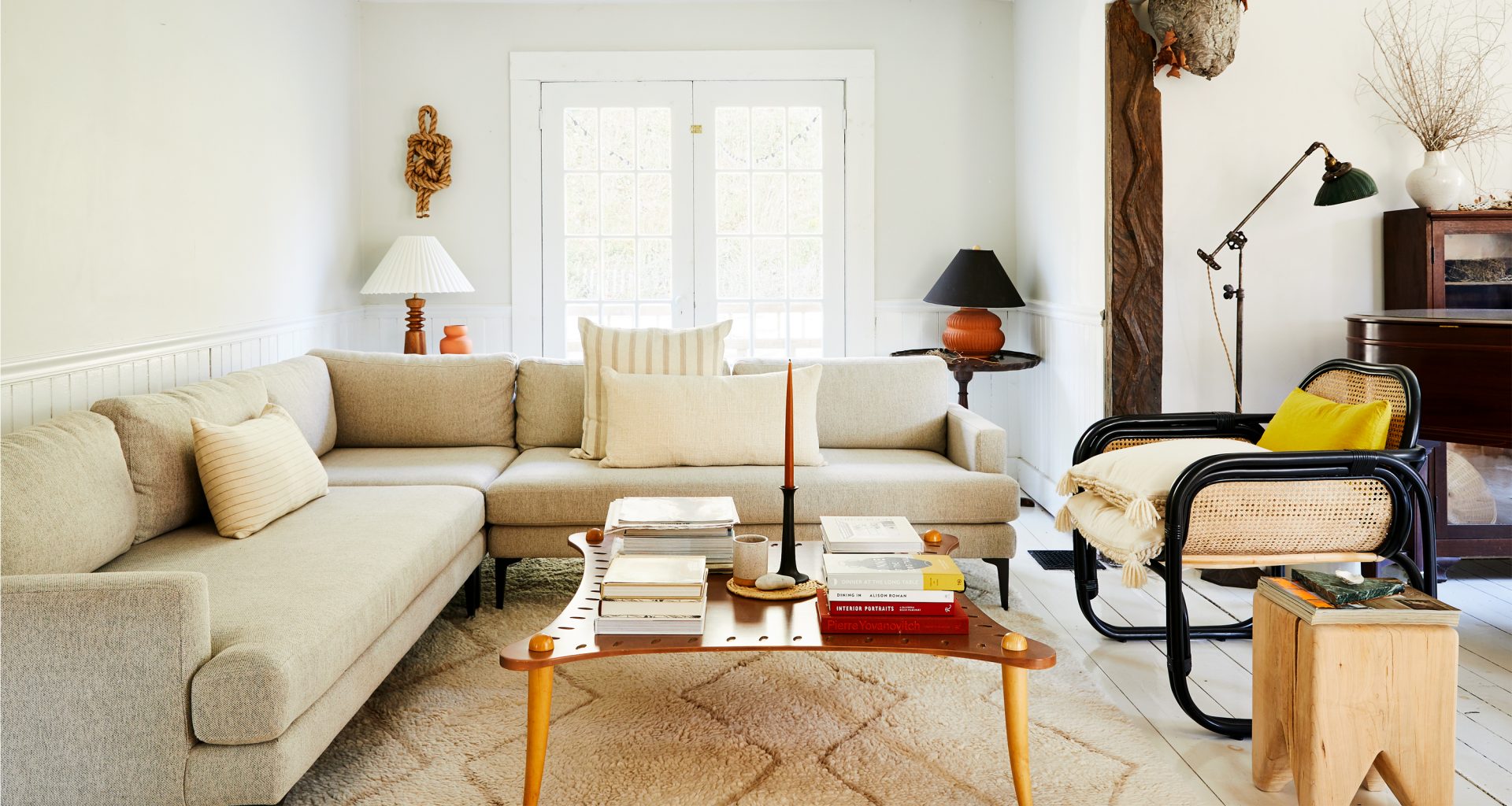 When Lisa Przystup and her husband made the decision to wave goodbye to Brooklyn and make their Catskills farmhouse their full-time residence, settling into the rhythm of life upstate was a welcomed change. Today, the move looks like a work of fate: Lisa's first book, Upstate (photographed by Sarah Elliott) which debuts October 27th, offers a look inside the original and dynamic interiors of the very place she calls home. Lisa's book comes at a time when daydreaming of open-aired simplicity is a recurring commonality—combine that with her authentic take on seasonal living, and you'll be pining after your own upstate New York getaway. Trading in our sunny skies for the east coast's fall-forward days, we caught up with Lisa on the pages, places, and the pulse of life upstate.
Rip & Tan: Your upcoming book, Upstate, is an interiors collection after our own hearts. Where did the initial idea stem from? How does each home in the collection capture the essence of upstate New York?

Lisa Przystup: I wish I could take credit for the idea but the concept was already established when my editor approached me about authoring the book—naturally it resonated with me big time.  Honestly, it's hard to boil down the essence of upstate New York without being reductionist about it. Each of the homes we shot was so uniquely itself but if I had to pick a commonality I'd say that each home felt thoughtful and full of that wide feeling of possibility.

Rip & Tan: From the design sensibilities to the slower-paced lifestyle, what do you love the most about upstate New York? How does it inspire you creatively?

Lisa Przystup: I really love how connected to the seasons and cycles of life we are up here. Sitting this close to nature really gives you such an awareness of the shifts in the seasons and how reliant we are on each one for different things: the freedom of summer, the downshift of fall, the turning inward of winter. As far as being inspired creatively goes, I'd say that the same thing that inspired me when we lived in the city inspires me here: reading good writing. Funnily enough I actually feel like I read less here—my subway commute offered a dedicated space that I used strictly for reading and I'd plow through New Yorkers and books alike. I've been trying to set aside an imaginary commute every morning to recreate that opportunity but it's hard when your computer is sitting right there and you can just hear your inbox filling with emails.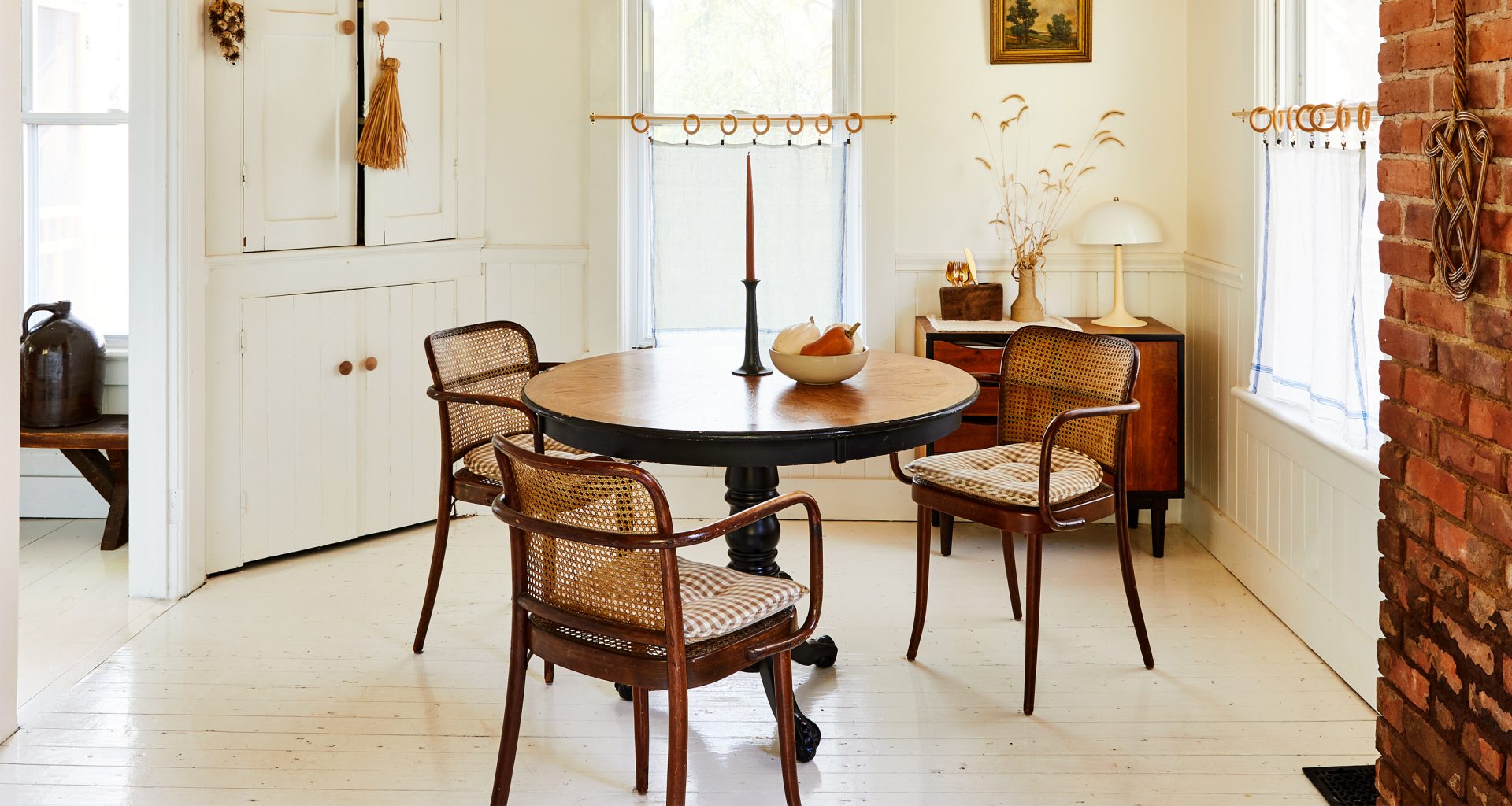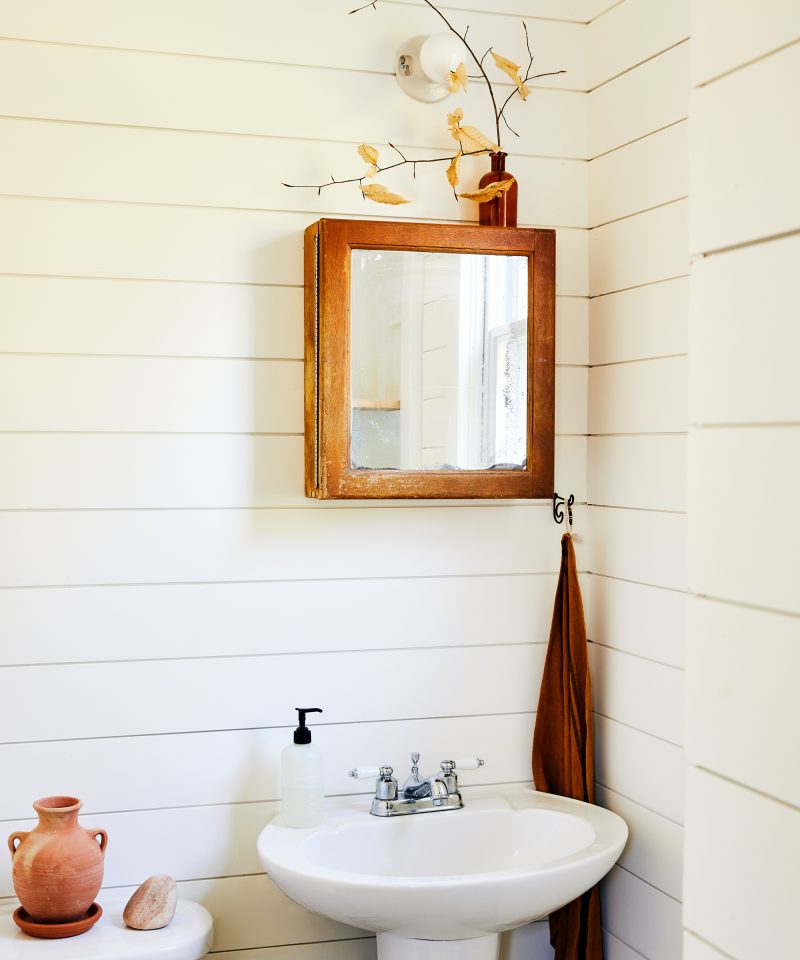 Rip & Tan: What role does nature play both in your space and your day to day?

Lisa Przystup: The role that nature plays actually goes back to how being up here inspires me creatively and ties into the way nature works its way into our space. As soon as it's warm we're eating outside in our backyard. It always feels like such a treat to make dinner special by creating arrangements for our table and I'm lucky enough to be able to forage bits and pieces of things from our property (we're on about 5 acres). Forsythia and flowering apple or pear tree branches in late spring, foxgloves and lilacs in early summer, tiger lilies, queen anne's lace, and crown vetch in high summer, asters and grasses in the fall—you can almost tell what season it is just by looking at what's blooming. Often those arrangements will make their way inside too. Plus, I'm a compulsive collector of dried flowers, feathers, nests, stones…basically any pretty thing that I find outside finds a home inside. Last week, I found four beautiful turkey feathers that are now sitting on our dining room sideboard.
Rip & Tan: We have to talk about your dreamy farmhouse in the Catskills. How did you approach redesigning the space and bringing it up-to-date? Any DIY tips for those looking to embark on their own at-home transformation?

Lisa Przystup: Two words: white paint. We literally just painted everything white: the floors, the walls. All of it. It sort of gives you this blank canvas to reset and takes the heaviness out of all the wood pieces we have. Once we laid that baseline, we were able to realize what the home was missing and start adding things. We've painted some of the white walls in soft neutral earth tones and have started layering on warmth through texture and textiles (quilts are on my list big time). We also opened up the first floor by knocking out a wall—a lot of these old farmhouses are divided into a series of very small, awkward rooms (a leftover result of bigger families and the need to trap heat). The wall created this awkward, unusable space so we took it out and created an open floor plan that brought more light inside. Aside from big structural projects (like knocking out the wall), we've pretty much done everything ourselves. I'd say the biggest thing we learned was how important patience is. That and YouTube video tutorials.

Rip & Tan: How would you describe your aesthetic, both in home design and your personal style? What is your "uniform?"

Lisa Przystup: I feel like I gravitate towards classic pieces that are simple and understated, though I do like throwing in something slightly modern and unexpected into the mix from time to time. I tend to gravitate to vintage high-waisted jeans and a good white t-shirt (or tank top or sweatshirt, depending on the season).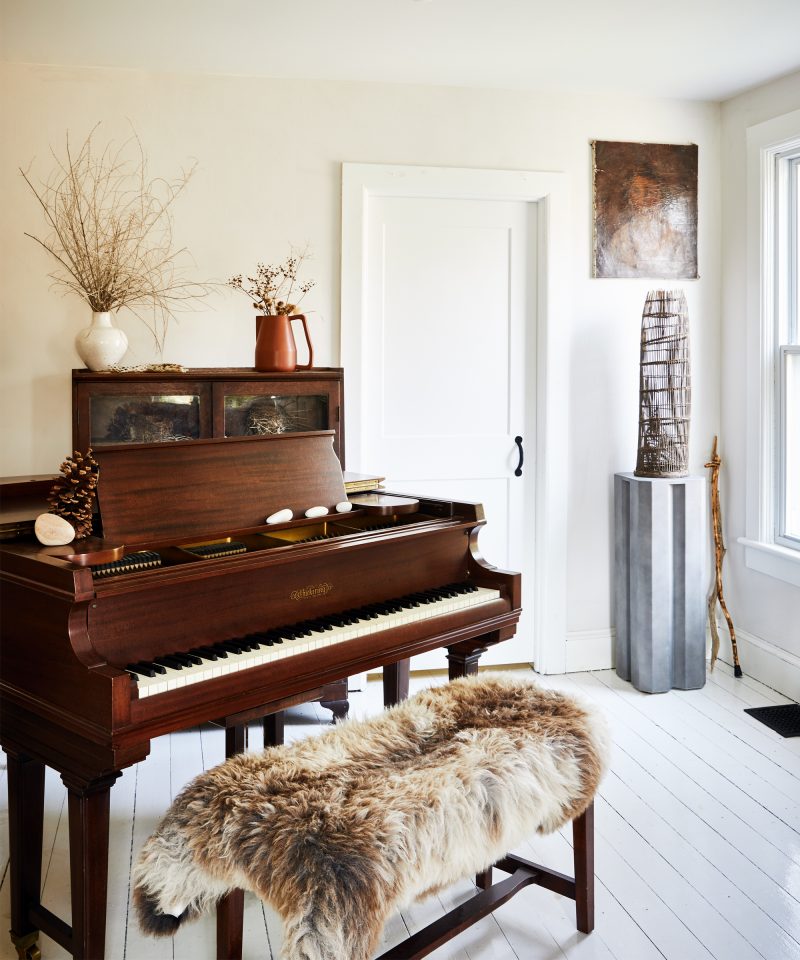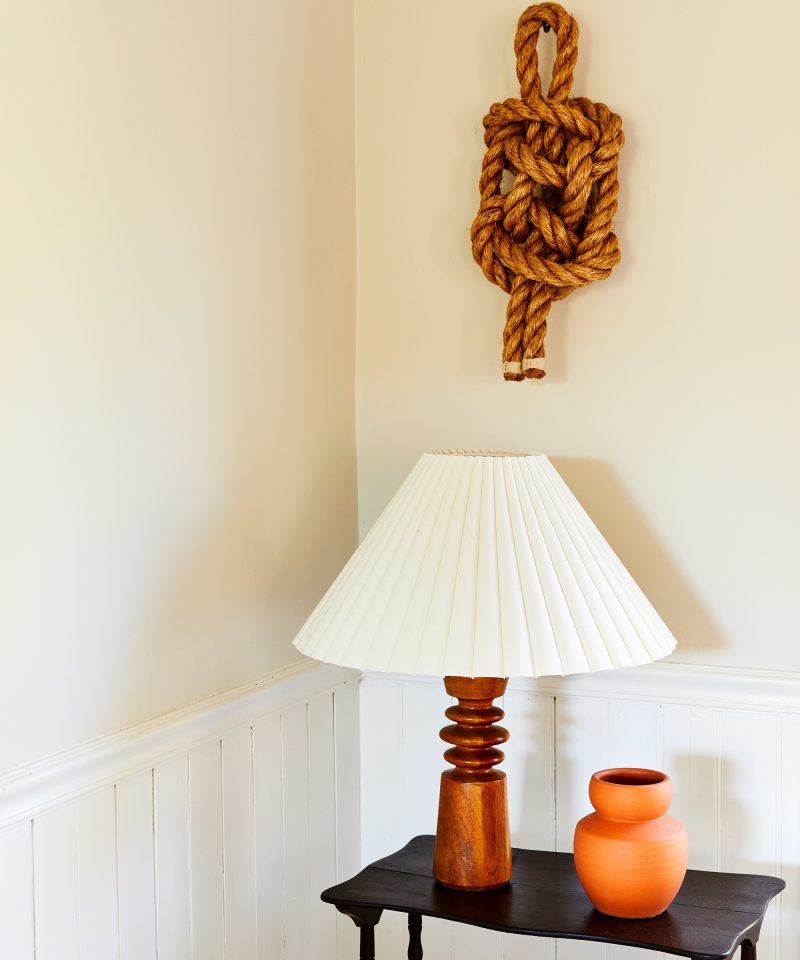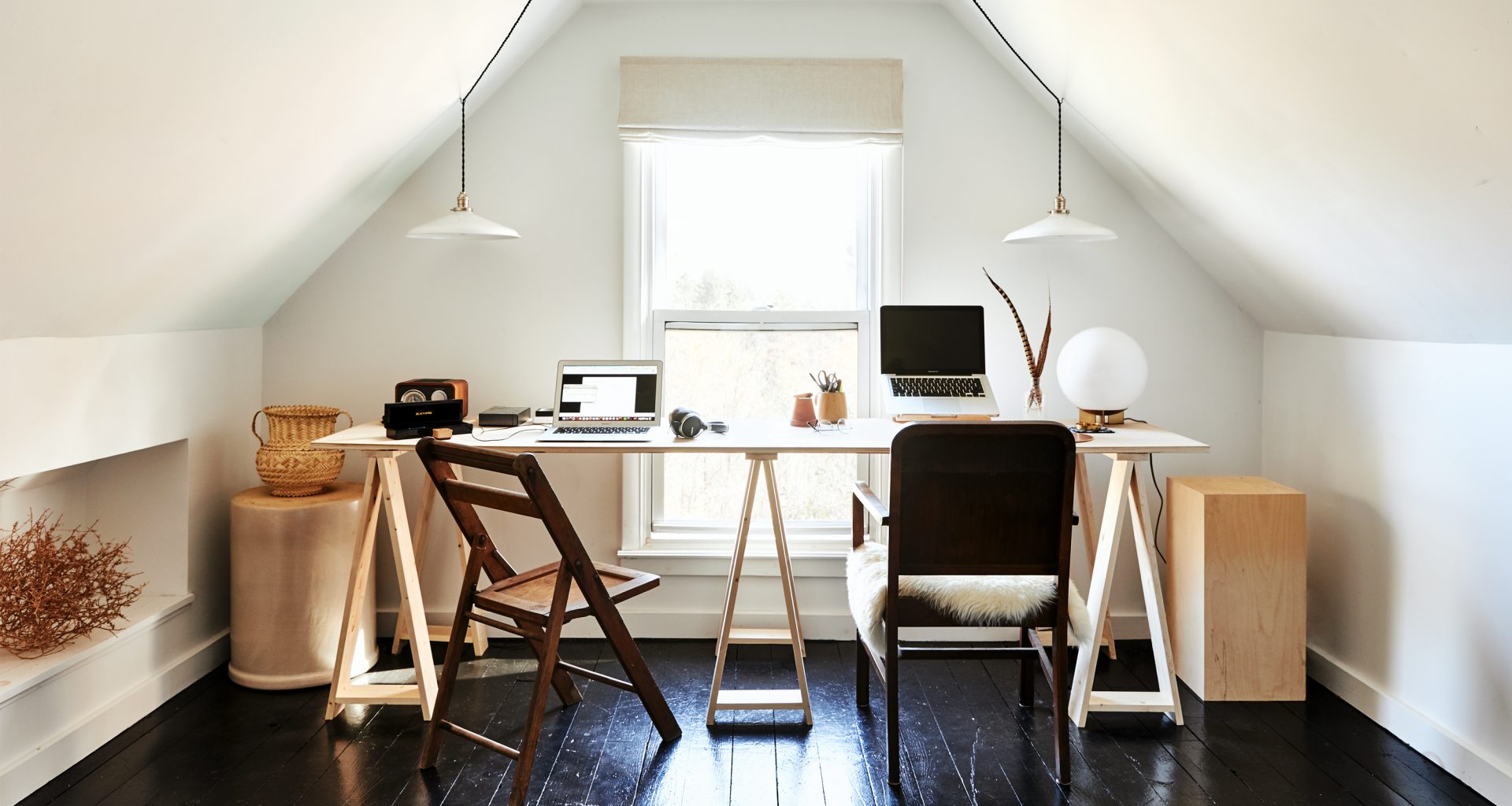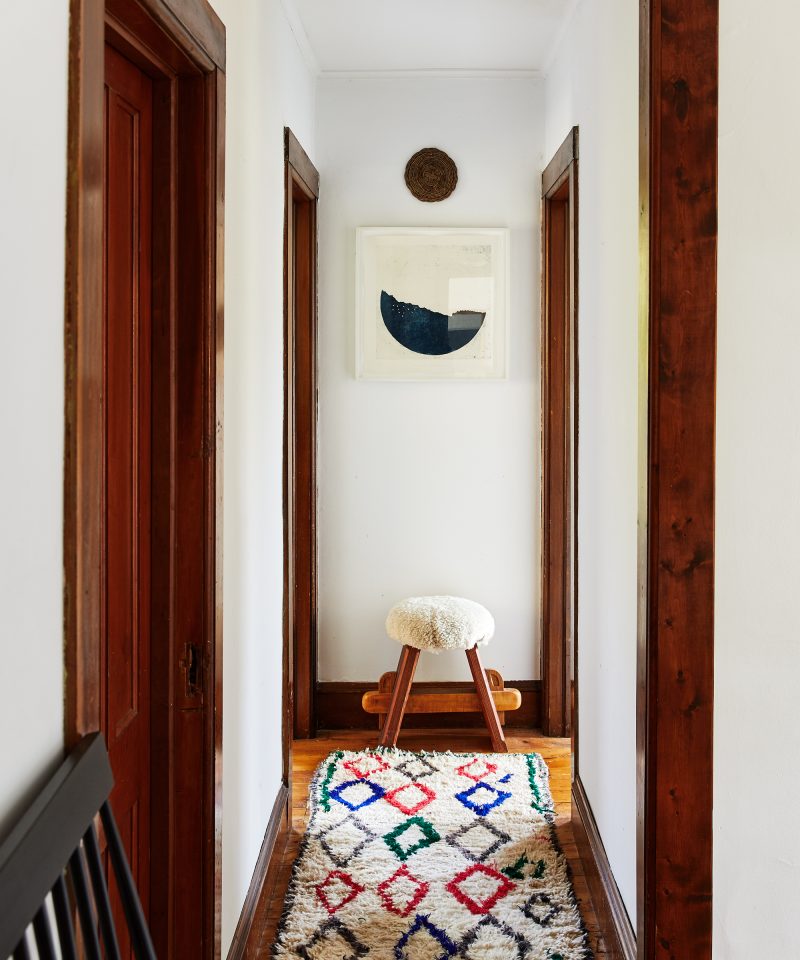 Rip & Tan: Whether you're sourcing décor or dining out, what are your go-to destinations when you're upstate?

Lisa Przystup: For food, I love Brushland Eating House and Magpies on Pink Street in Bovina, Hollow in Delhi, Livingston Manor's Sunshine Colony, Table on Ten in Bloomville, and Andes Hotel, Wayside Cider, and Wilson's Bread in Andes. When it comes to wine, I go to Upstream Wine in Livingston Manor and Wild Common Wine in Andes.

My favorite shopping spots are Homestedt in Livingston Manor, Franklin's Kabinett and Kammer, The Stonehouse Shop in Delhi, and Willbees and Clementine Vintage in Andes.

And for those searching for a bit more of an adventure, you have to try Livingston Manor Fly Fishing.

Rip & Tan: How has your idea and understanding of the importance of home shifted over the past few months?

Lisa Przystup: We've always valued the importance of home, and the past seven months has just underlined how we've always felt about it and our ability to share it with the people we care about. Though we've obviously not been actively doing the latter, a huge part of the identity of our home comes from the memories we've created with friends and family over the years, and that energy is what feeds us during this very isolated time.

Rip & Tan: What does living well mean to you?

Lisa Przystup: It's super simple and maybe even a little trite, but I think living well is about being kind to yourself and to others.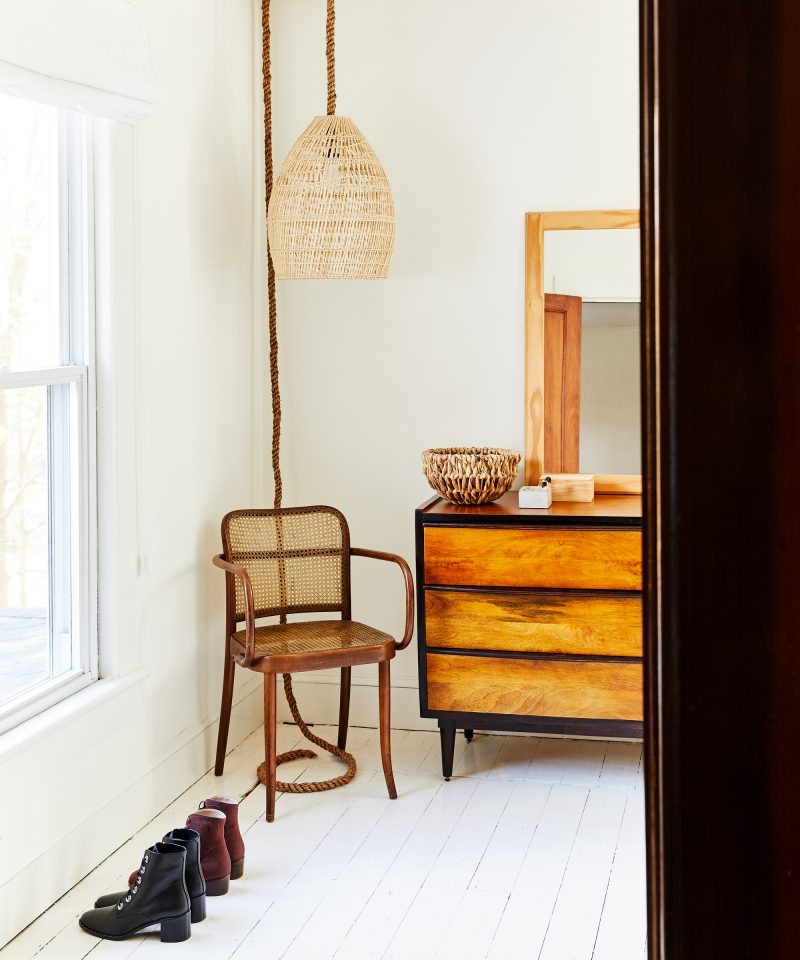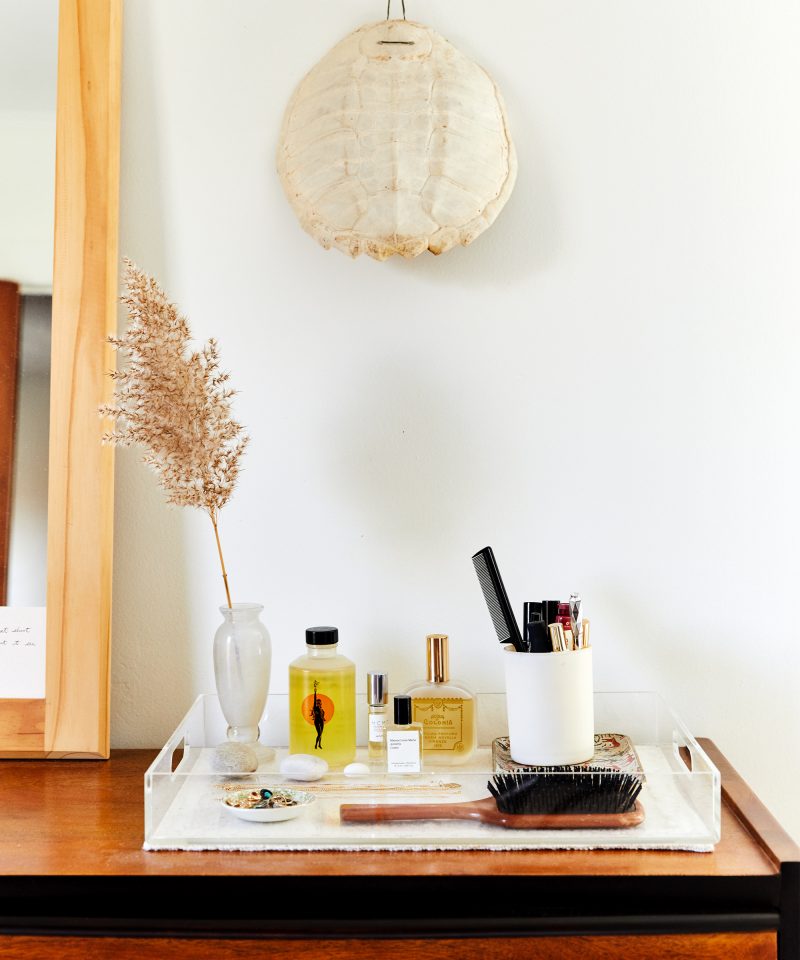 Photos by Christian Harder