Food & Drink
When Life Gives You Tomatoes, Make This Soup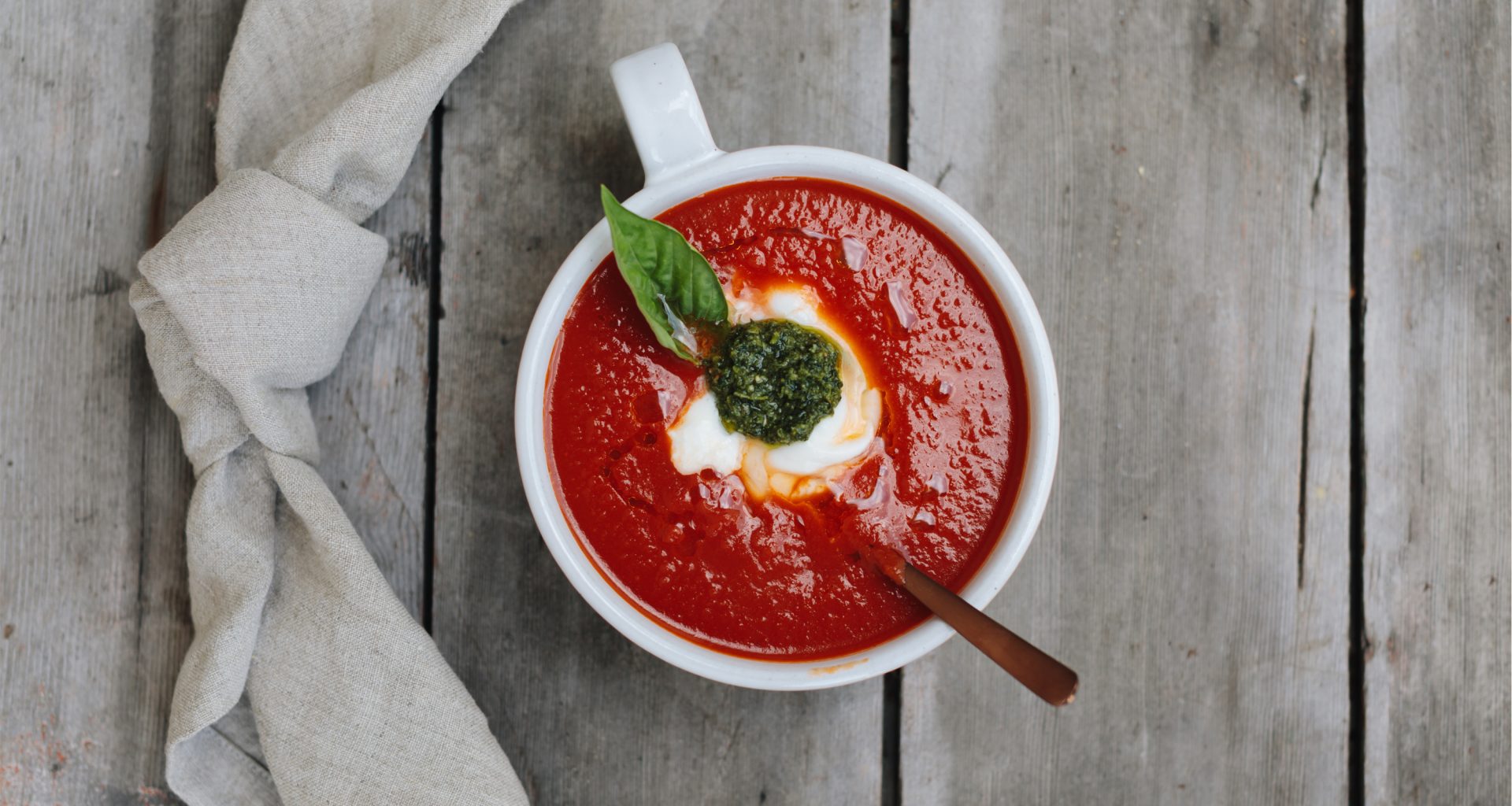 Once you've had an in-season tomato, supermarket heirlooms just won't taste the same. Pamela Salzman shares her recipe for a light and fresh soup that makes the best of high summer's bounty. We know what you're thinking: soup is the last thing on your mind in this heat. But trust us: make this as an appetizer for a breezy outdoor dinner once the sun's gone down, add a dollop of basil pesto and you've got summertime in a bowl.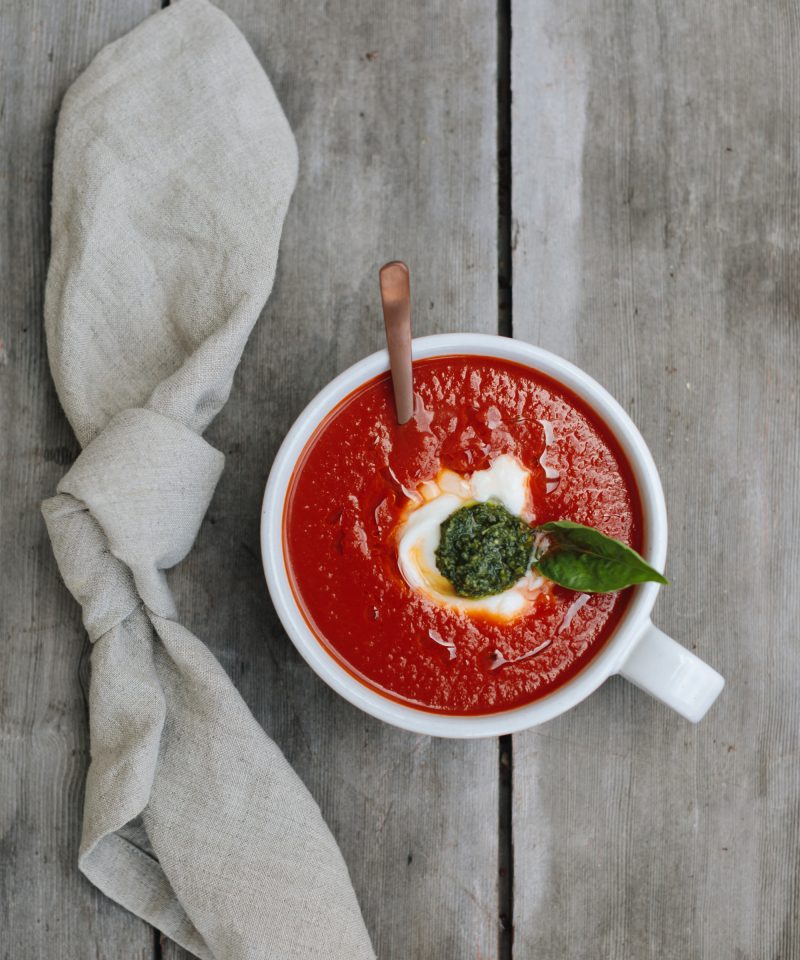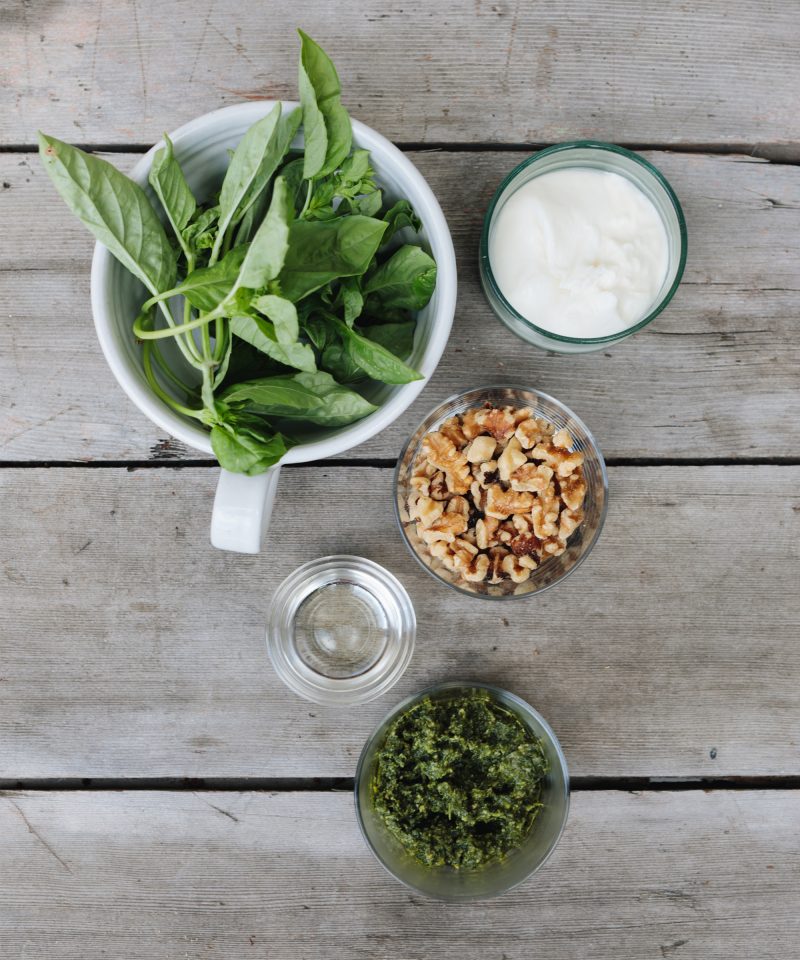 Fresh Tomato Soup
Basil Parsley Pesto
Ingredients
2 Tbsp unrefined, cold-pressed extra-virgin olive oil plus extra for drizzling
1 small onion finely diced
1/2 carrot finely diced
2 large basil leaves
1 sprig fresh thyme

3 lb

1 3/8 kg

fresh tomatoes coarsely chopped
3/4 tsp sea salt plus more to taste
1/4 tsp freshly ground black pepper
optional garnishes: pesto, burrata, grated parmesan cheese, croutons
1. In a medium, heavy bottomed pot, heat 2 Tablespoons olive oil over medium heat. Add the onion, carrot, basil and thyme. Cook, stirring frequently until the vegetables are tender; 10-12 minutes.
2. Stir in the tomatoes, along with ¾ teaspoon salt and ¼ teaspoon pepper. Simmer for 20 minutes to break down the tomatoes and meld the flavors.
3. Remove from the heat and puree the soup in a blender or food processor, then strain through a strainer. Taste for seasoning. I added a bit more salt.
4. Serve the soup hot or warm, with desired garnishes and a drizzle of olive oil.