Style
Lessons in Statement Dressing from Jewelry Designer Lizzie Fortunato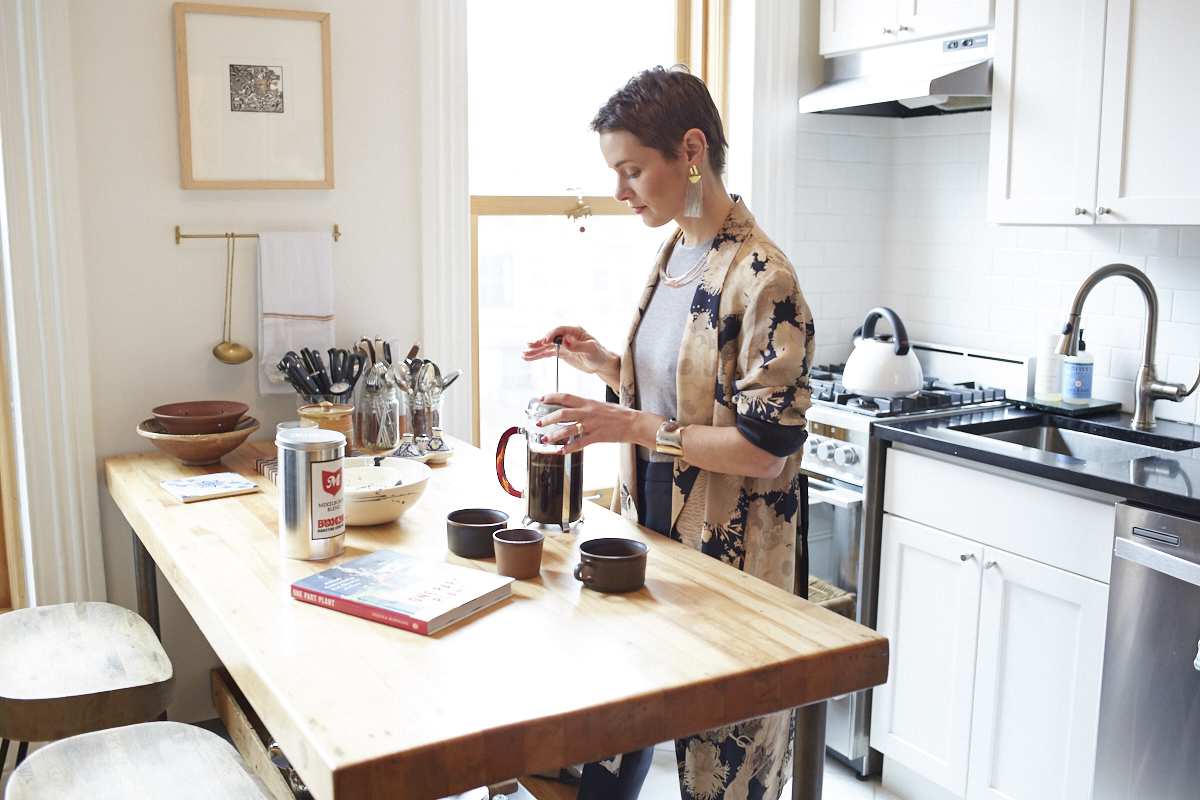 Yesterday we shared a home tour and interview with jewelry designer Lizzie Fortunato, whose personal style I love. She's great at pulling off statement making pieces in a clean and modern way—whether it's one of her sculptural accessories or a bold skirt or jacket she picked up in Paris—and her outfits always effortlessly walk the line between casual and elegant. For the latest edition of Styled By, we couldn't resist asking her to spill a few secrets on how she puts an outfit together. If you're looking for a wardrobe that will take you seamlessly from day to night, or are petite but love a bold statement piece, I think you'll find her words inspiring! XXJKE 
Rip & Tan: Why did you gravitate towards these specific Jenni Kayne pieces? How do they speak to your personal style?
Lizzie Fortunato: I've always loved Jenni Kayne's mules. I'm constantly running around—I live in Brooklyn but work in Manhattan and rarely have time to go home to change prior to dinner or going out. So, a dressy, sophisticated shoe that isn't a heel is so appealing to me. I also love Jenni's knits. The neutral colors and the incredibly high quality makes them feel like things I could live in. 
Rip & Tan: What personal items did you incorporate into the look? Tell us about where you found these pieces.
LF: The JK grey cashmere shell is a piece I could wear daily. I'm such a fan of blazers and jackets and always looking for shirts to go under them that aren't just T-shirts. This one is so soft and feels really luxe. I paired it with one of my favorite piece from Dries (Their beautiful store in Paris is one of the few places I shop when I'm there for fashion week) and with a pair of navy blue silk J.Crew collection pants. I always tuck in my shirts because I'm short, and I love the grey knit tucked into a high-waist pant. I wear a lot of earrings, and am such a fan of our Crater Style, which is one of our best-sellers. They really pack a punch, but they're so lightweight which means I can wear them for hours.
 Rip & Tan: Where would you wear this outfits? How does it fit into your lifestyle?
LF: I'm definitely drawn to outfits that go from day to night well. Unless I'm prepping for an event or a really fancy affair, I rarely go home after work before evening plans. And because I live in NYC (and am constantly on the subway) I'm always carrying a huge bag (with yoga clothes, jewelry samples, a makeup bag, you get it!) So I love a flat shoe that allows me to run around, but still looks nice enough to out to dinner in, and JK's mules really fit the bill. Similarly, I like polished looks (leather pants; a full skirt; a beautiful jacket) that are comfortable enough to wear all day but could easily be worn out in the evening.  
Rip & Tan: Do you have any rules or advice on wearing menswear-inspired flats? 
LF: Because I'm short I feel like it always helps to have a good bit of ankle showing when wearing flats — it just helps elongate the leg a little. I think a tapered pant and a menswear inspired flat are perfect together. I get almost all of my pants (and jeans!) hemmed and taken in at the ankle. It just makes the whole silhouette more flattering. 
Rip & Tan: Is your jewelry the last item you put on or the first? How do you tend to select a piece or pieces to wear? 
LF: If I'm doing an earring or layering a bunch of bracelets, I will often add those on last. I'll get my whole outfit together and then throw on a big pair of earrings that just "work" with it. When I have a statement necklace in mind, I'll sometimes start with that; I'll plan a neckline that works with my necklace (again, I'm a huge fan of necklaces over big sweaters, especially turtlenecks), and then if I'm going chunkier up top (big sweater and/or necklace) I'll try and do a really clean bottom like a nice trouser or pair of tapered jeans. 
Rip & Tan: How would you modify this outfit when the weather warms up? Any general tricks or techniques you like to use when transitioning in between seasons? 
LF: I'm always cold and winters are looooong in New York so right now I'm still adding scarves or top coats to these looks. As we move further into spring, I'd definitely have one of the JK cashmere sweaters around my shoulders if I was wearing a T-shirt. I also think the JK flats can be worn year round in NYC. I'm not a huge sandals-in-the-city person. I just do so much walking and spend a lot of time on the subway and I hate the idea of my toes getting so dirty! So I would wear her flats with a jean skirt and sweater, or with white jeans and a tank top in hotter months.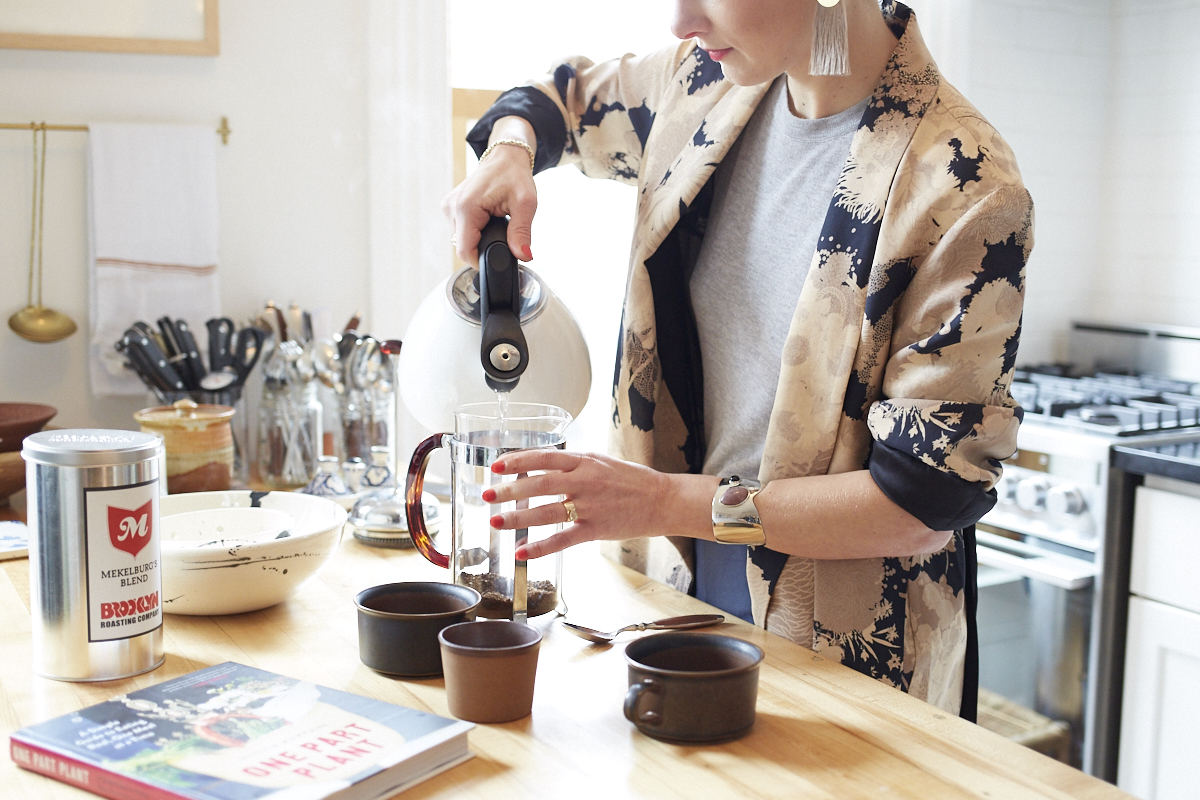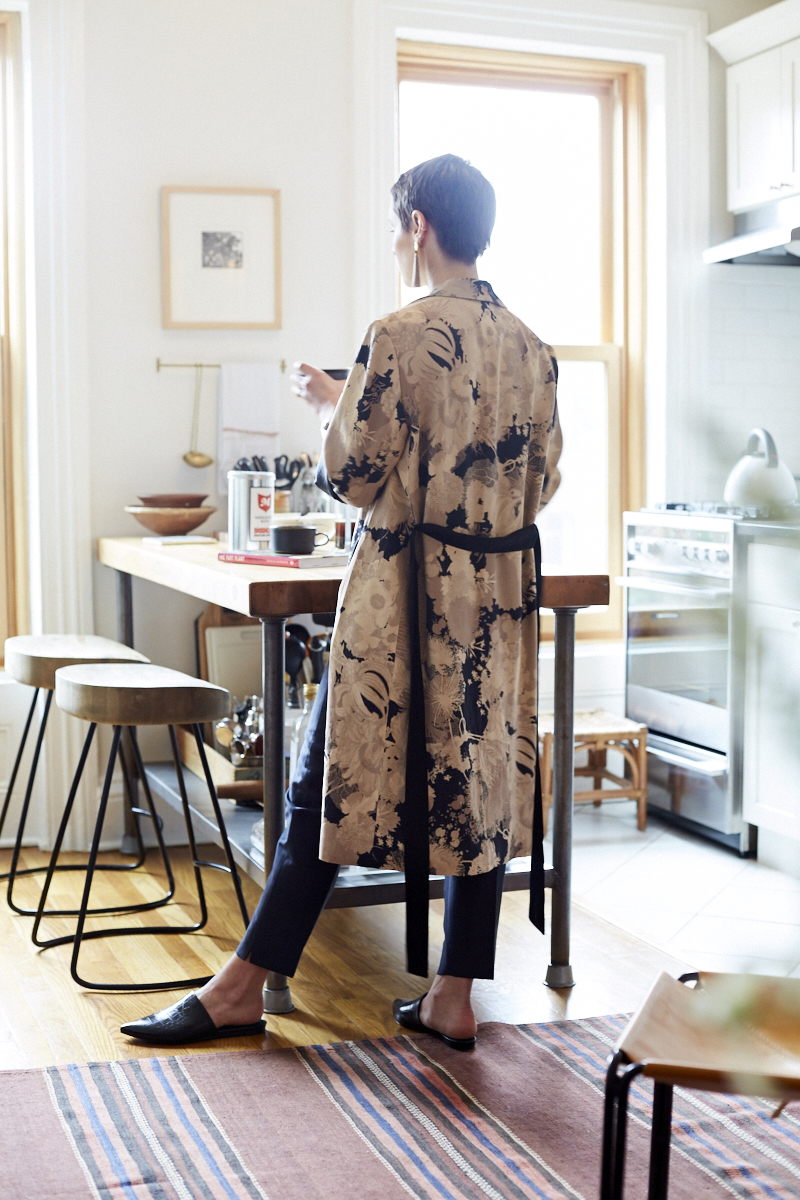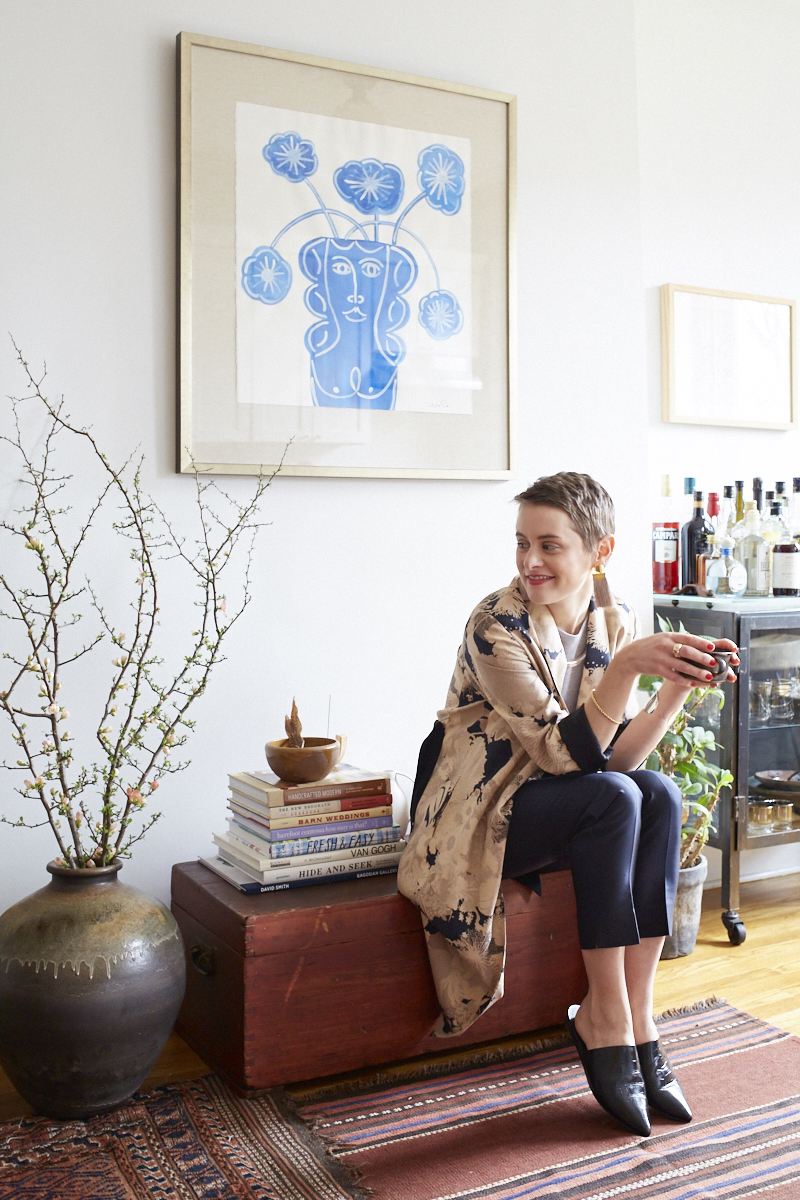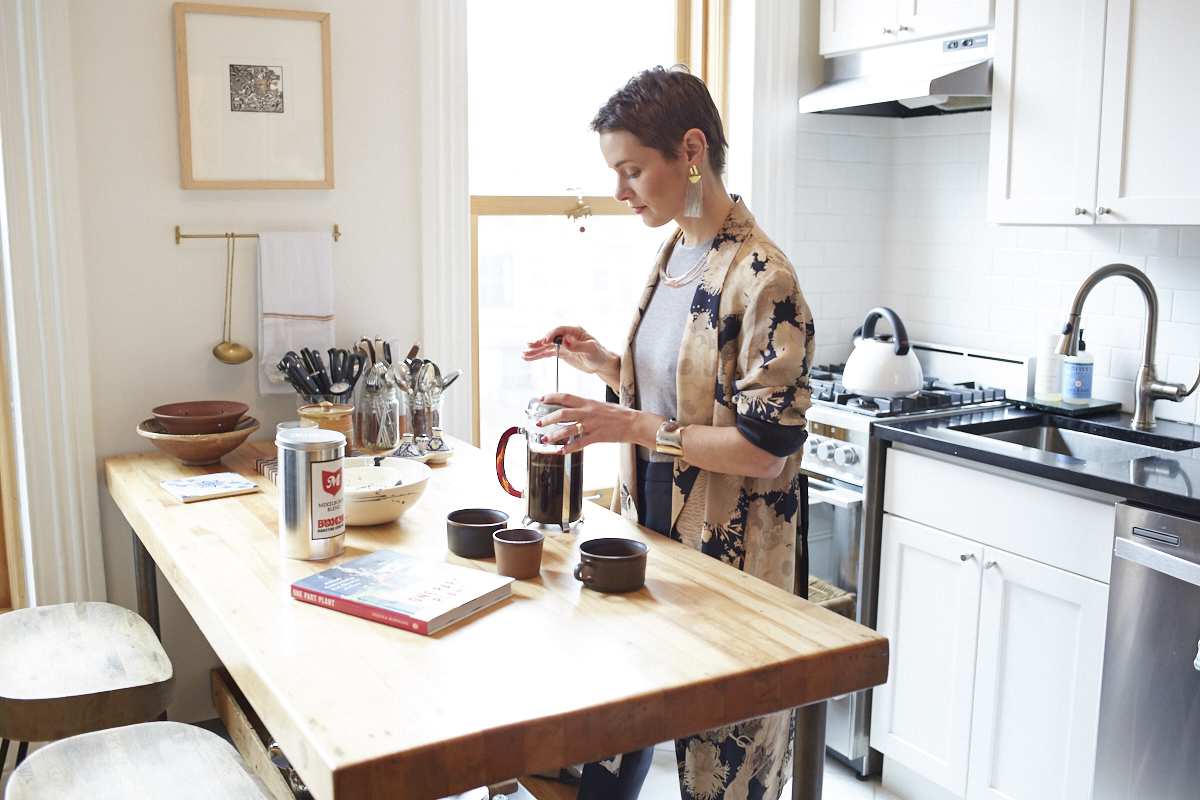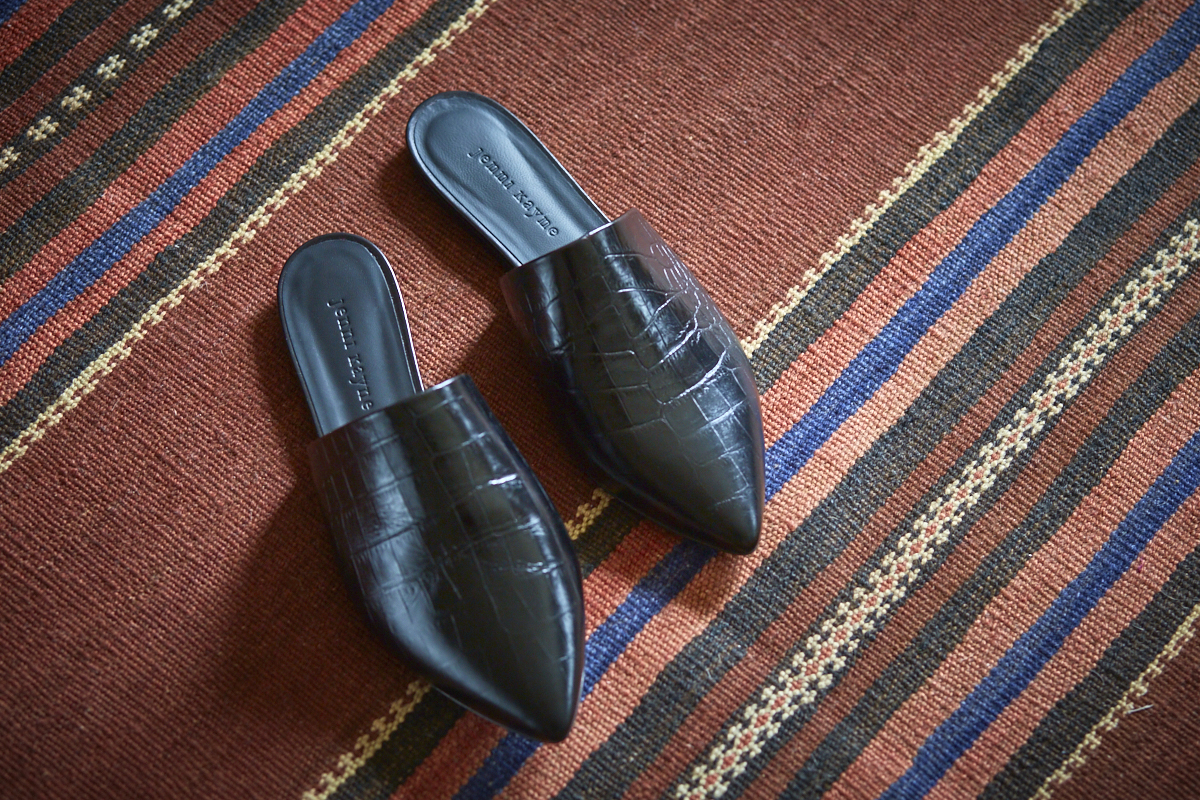 More Stories